Legacy of the First Blade is the final story quest in the DLC of the same name in Assassin's Creed Odyssey.
Your task is to look for Amorges at the temple above the mines, and find Elpidios.
Here's a walkthrough of Legacy of the First Blade (final quest) in AC Odyssey.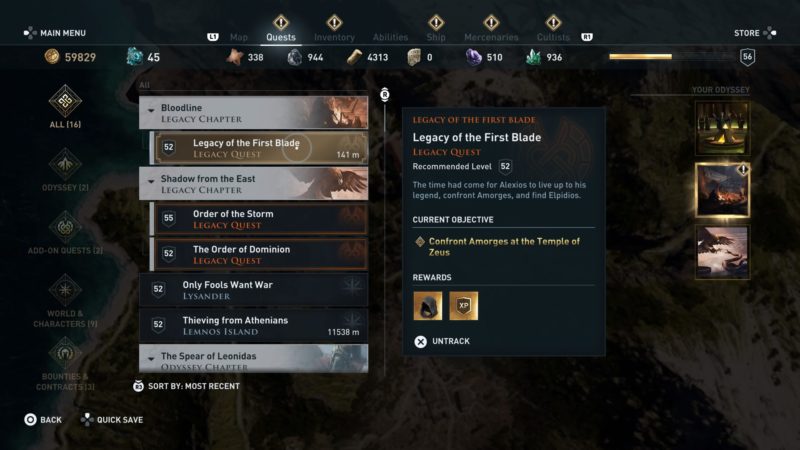 This quest is recommended for those level 52 and above, but it differs according to your level.
Confront Amorges at the Temple of Zeus
This quest starts immediately after the previous and you have to look for Amorges at the temple of Zeus above the mines.
The exact location is shown in the map below.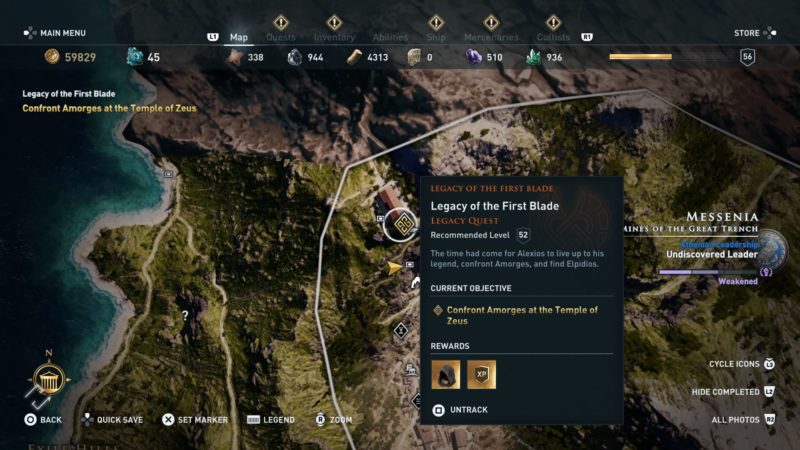 Climb up the hill and you'll reach the temple. Walk into the compound and a cutscene loads.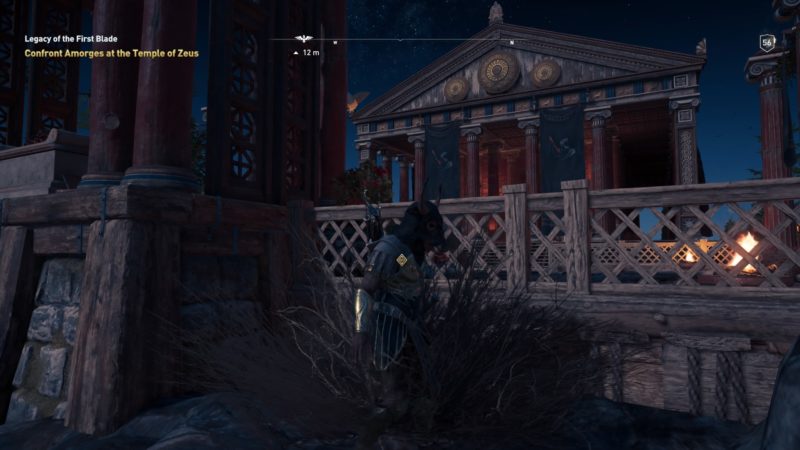 Amorges will show up and will do his usual talking.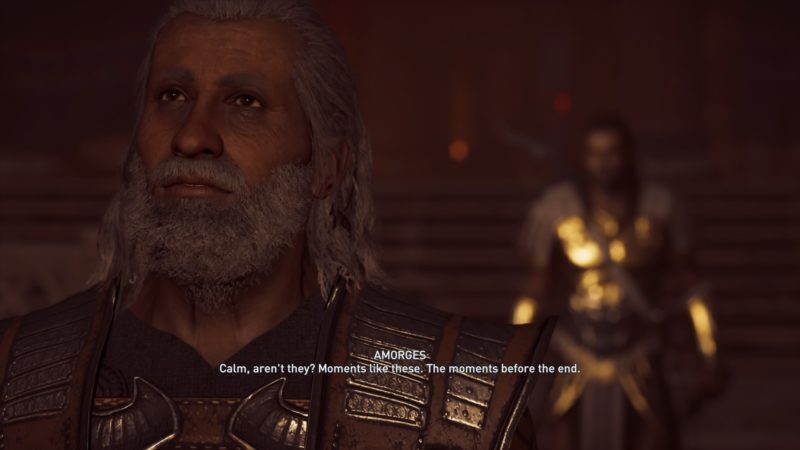 Kill Amorges
As he refuses to hand over Elpidios, you have to kill him. This time, Darius will fight alongside.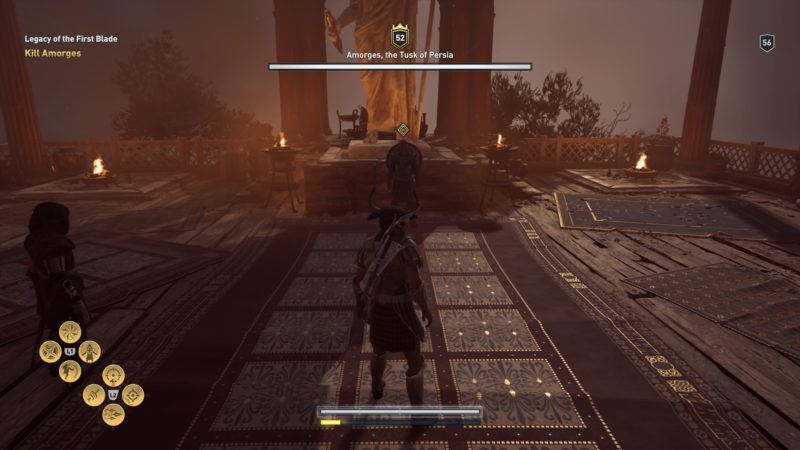 Amorges isn't too powerful when compared to some of the previous villains but he does have a long HP bar.
You can't use your skill to remove his shield as well.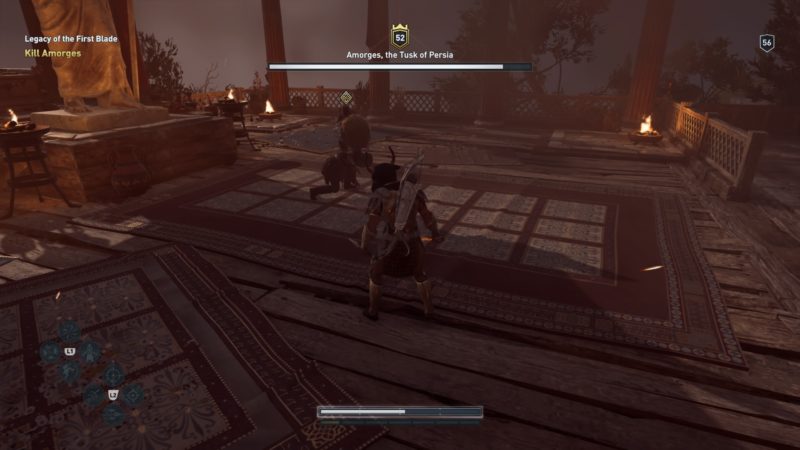 Keep dodging whenever he's on an orange glow. There are two types of glows. If it's the continuous type where he puts his shield in front, your attacks may not do any damage.
Just keep running away until he turns to normal and start attacking. Keep using the usual overpower skill to reduce his HP quickly.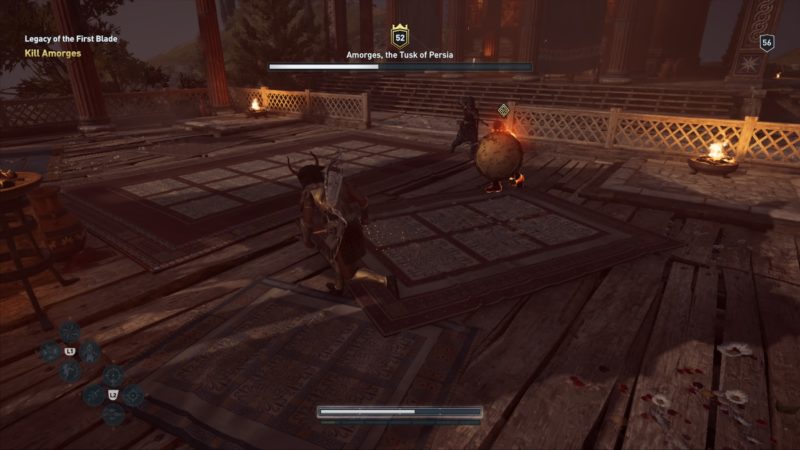 When his life goes below half, he will use a flaming sword and throws away the shield. Once again, dodge his attacks or you'll catch on fire.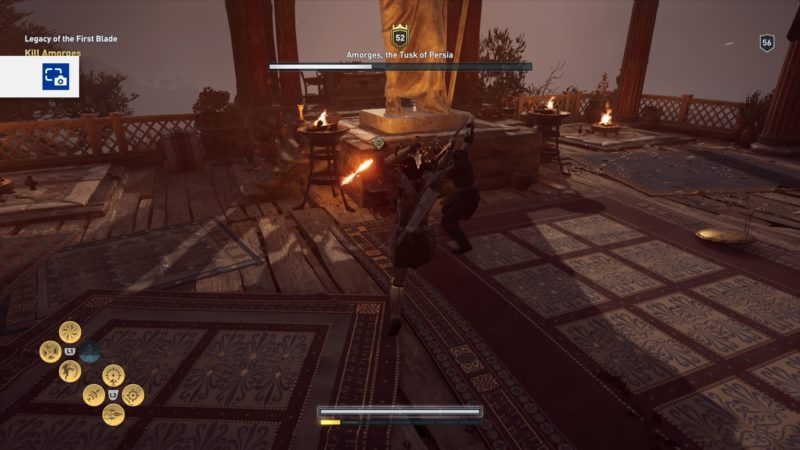 Just rinse and repeat until he loses. Darius will help in the fight, but sometimes he's knocked down for a couple of seconds.
After Amorges loses, a cutscene loads again. He will tell you where Elpidios is.
Reclaim Elpidios
Now, get to the island right in front of you to get Elpidios.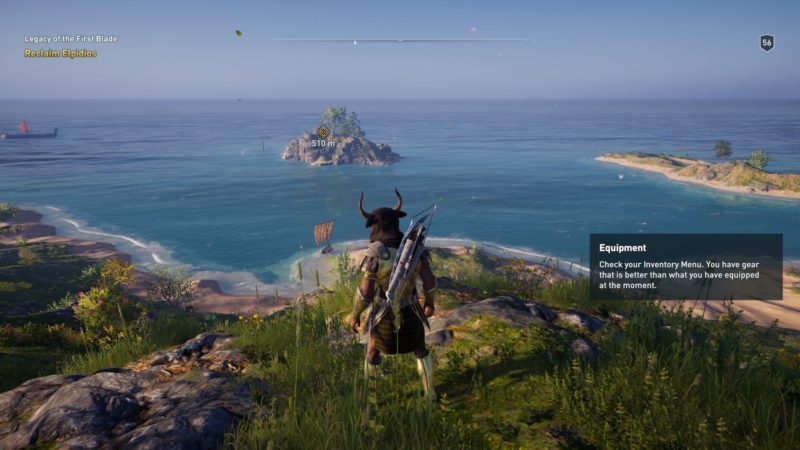 There's a small boat conveniently placed. You can use it to get there.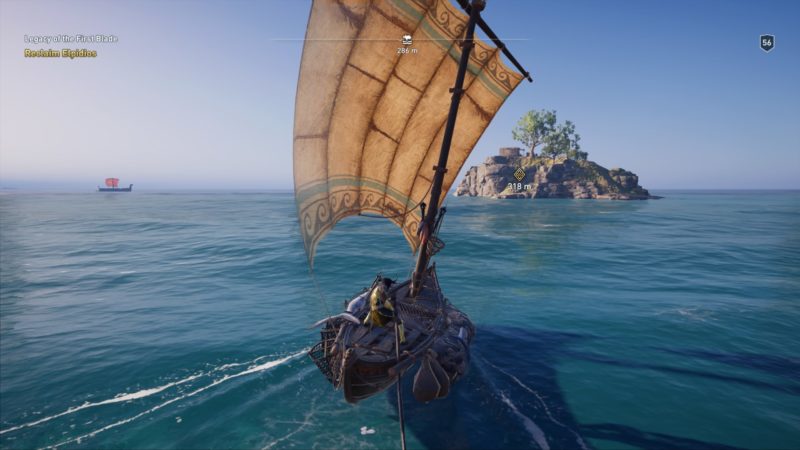 When you reach, a cutscene appears and Elpidios is being taken care of by an unknown person (who later claims to be Darius – the son of Artaxerxes).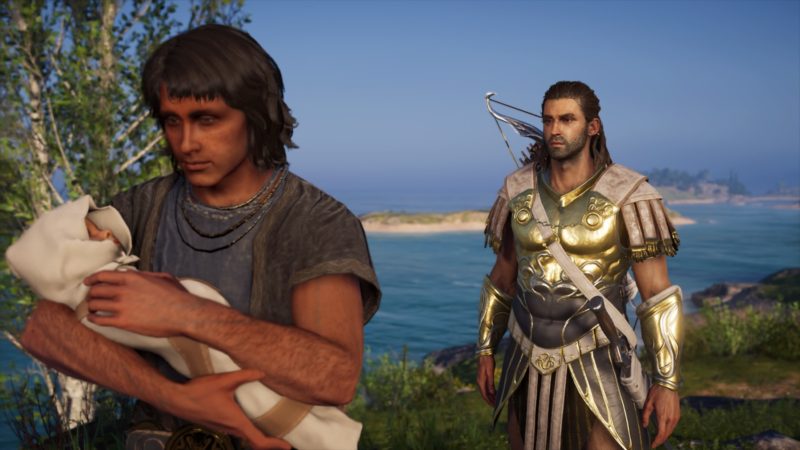 From this point on, it's just story mode.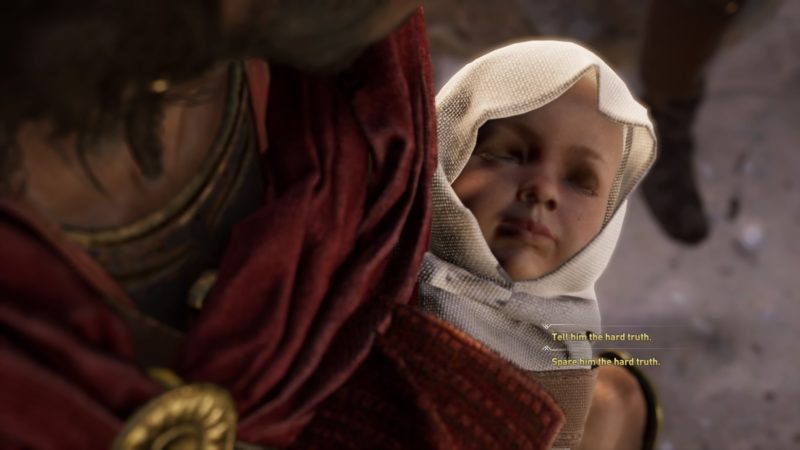 The quest completes here and you'll get a Master Assassin's Hood among other things.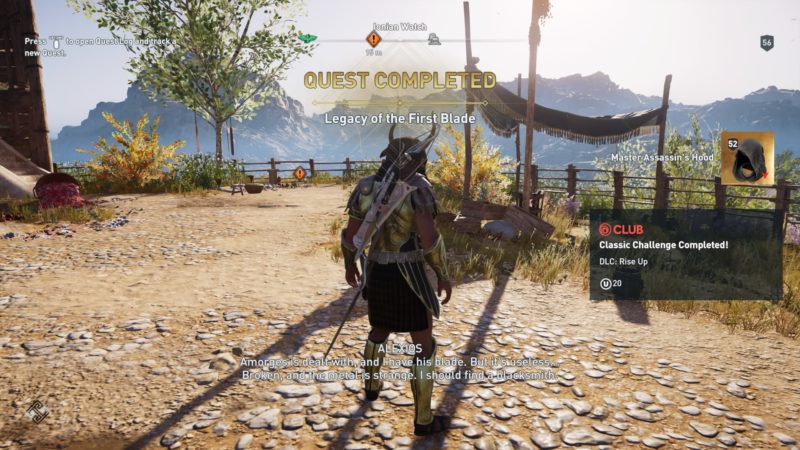 ---
Related articles:
Assassin's Creed Odyssey: Smoke And Fury (Walkthrough)
Assassin's Creed Odyssey: The Last Magi (Walkthrough)
AC Odyssey: The Ordering Of The Kosmos (Walkthrough)
Assassin's Creed Odyssey: The Spartan Dog (Walkthrough)