Learning the Land is a support quest in Assassin's Creed Odyssey involving the Daughters of Laiaia.
Your task is to bring some hunters to look for wild animals to train with.
Here's a walkthrough of Learning the Land in AC Odyssey.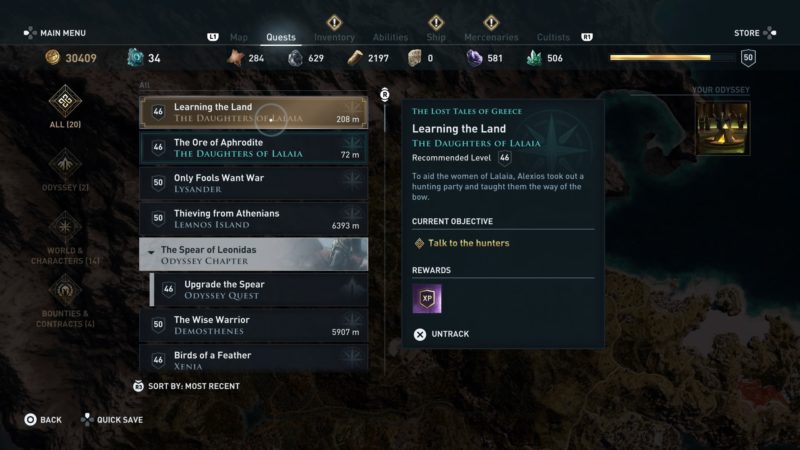 This quest is recommended for those level 46 and above, but it differs according to your own level.
To begin the quest, talk to the hunters in the Valley of the Nymph.
Talk to the hunters
Find the hunters in the exact location shown in the map below, marked as the quest symbol.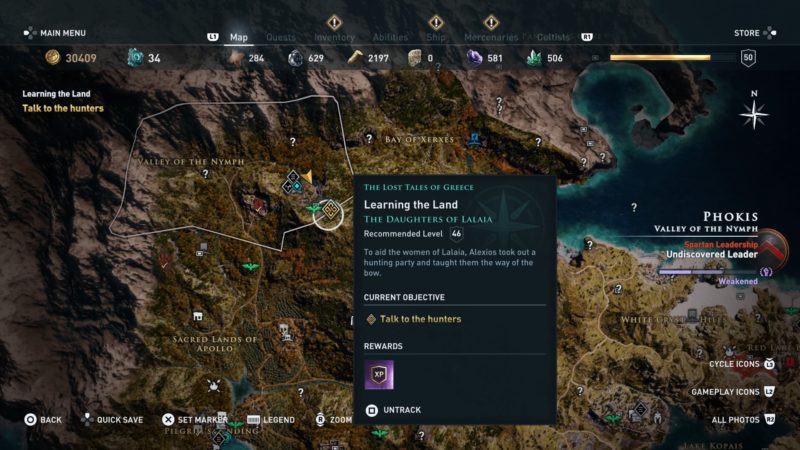 You will see only two women holding torches here. That's all they have as hunters.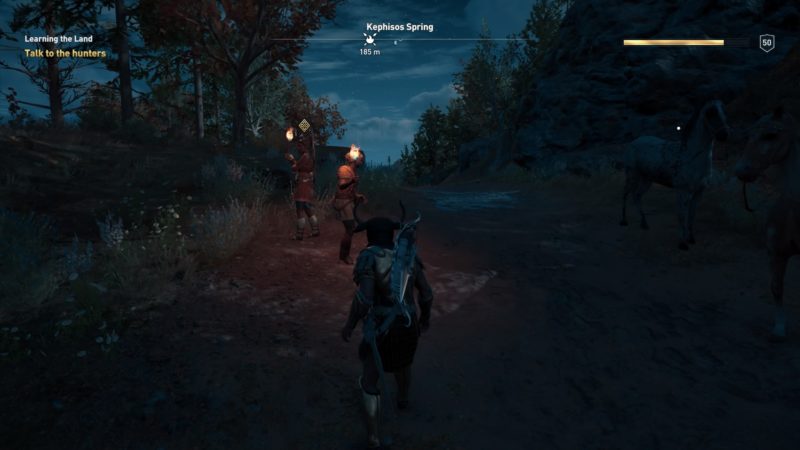 Follow them
Grab your horse and follow them to the destination.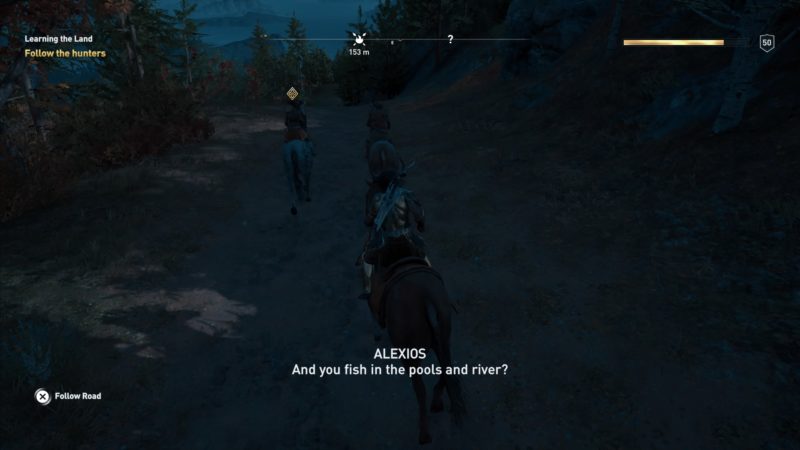 Kill five animals
After the ladies stop, your main objective is to kill some of the animals here, five to be exact.
You will find plenty of bears here and some wolves. The ladies will follow you around to kill the animals.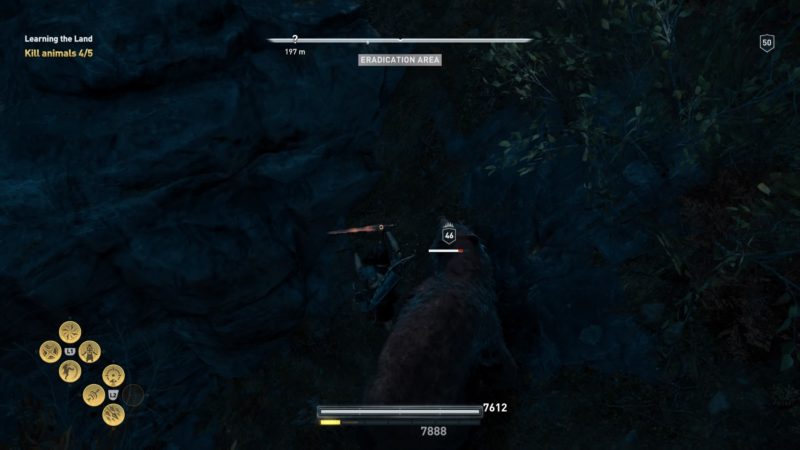 Personally, I had to kill around 3 bears before completing this quest. The others are probably wolves.
This mountain is filled with bears.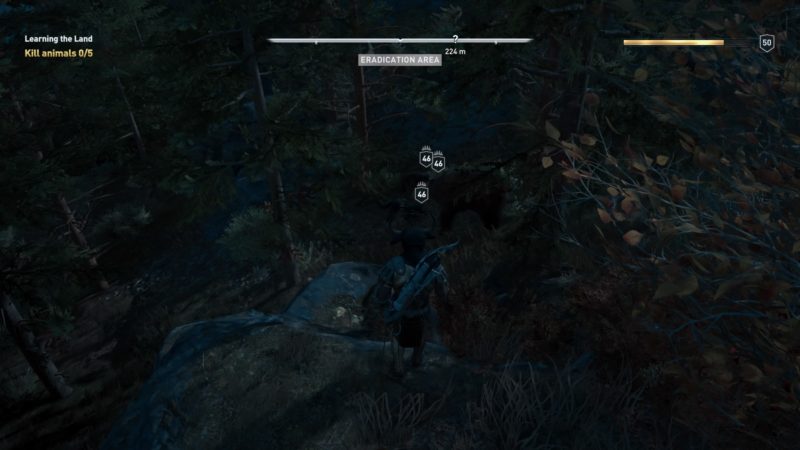 Talk to the hunter
After you're done, the hunters (ladies) get back to their horses. Talk to them to complete the quest.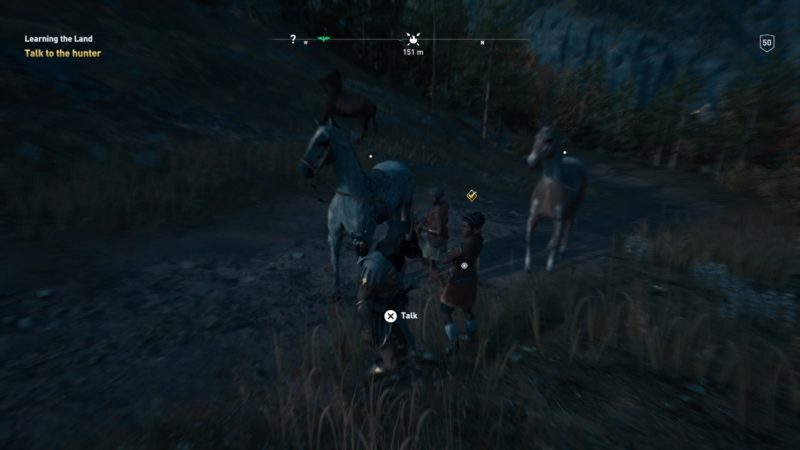 You may not earn any quest rewards here.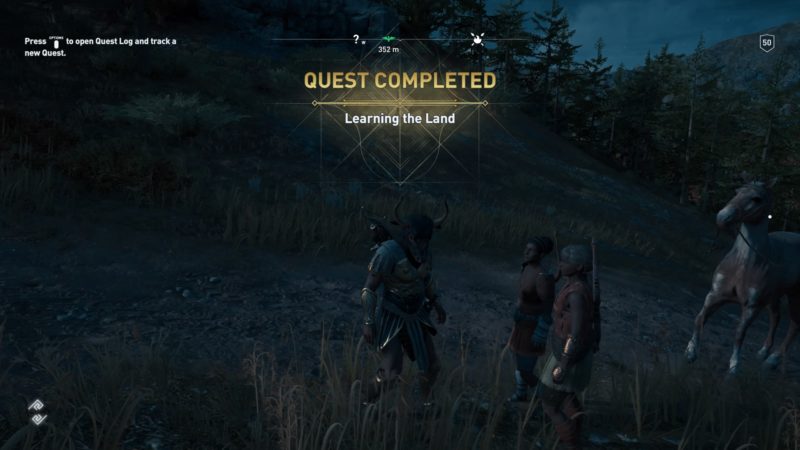 ---
Related articles:
Assassin's Creed Odyssey: The Best Defense (Walkthrough)
AC Odyssey: The Ore Of Aphrodite (Walkthrough)
Assassin's Creed Odyssey: Sharp Lessons (Walkthrough)
Assassin's Creed Odyssey: A Gathering Storm (Walkthrough)
AC Odyssey: Sent By Brasidas (Walkthrough)
Assassin's Creed Odyssey: Markos' Fate (Walkthrough)