Language of the Ancients is a side quest in Assassin's Creed Odyssey involving Eppie.
Your role is to look for some ancient items from the underwater ruins.
Here's a brief walkthrough of Language of the Ancients in AC Odyssey.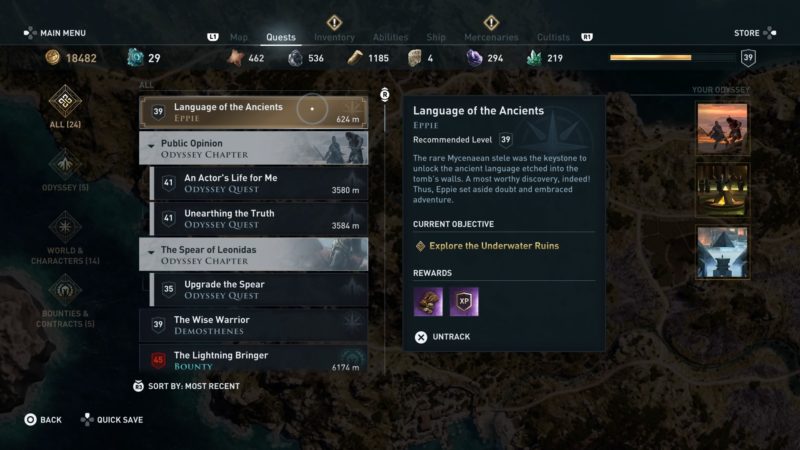 This quest is recommended for level 39 and above, but it may differ according to your own level.
Explore the underwater ruins
To begin, get to the underwater ruins. The location is shown in the map below, marked as the quest symbol. It's underneath Lake Kopais.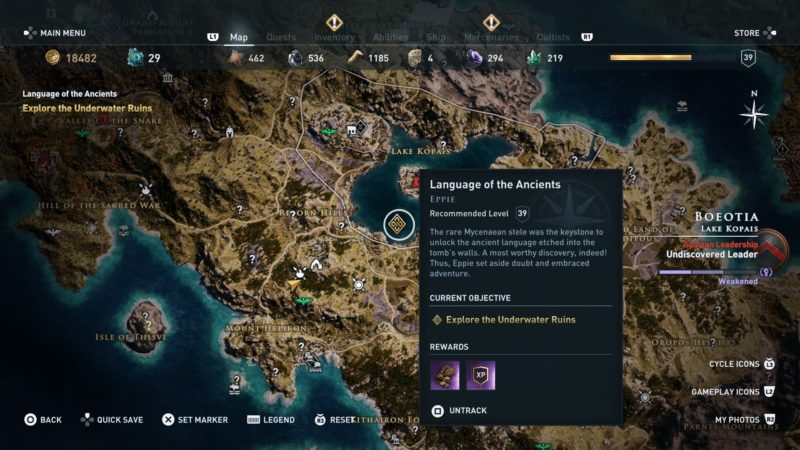 You can grab a small canoe there and row all the way to the location.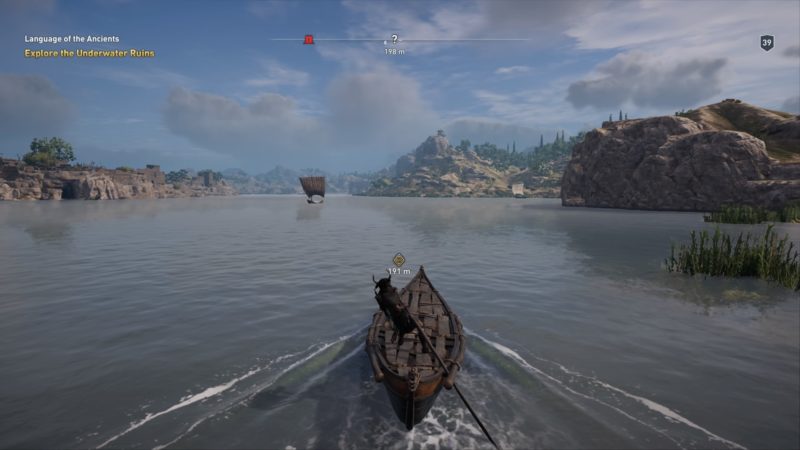 Stop right on top of the quest marker and dive in.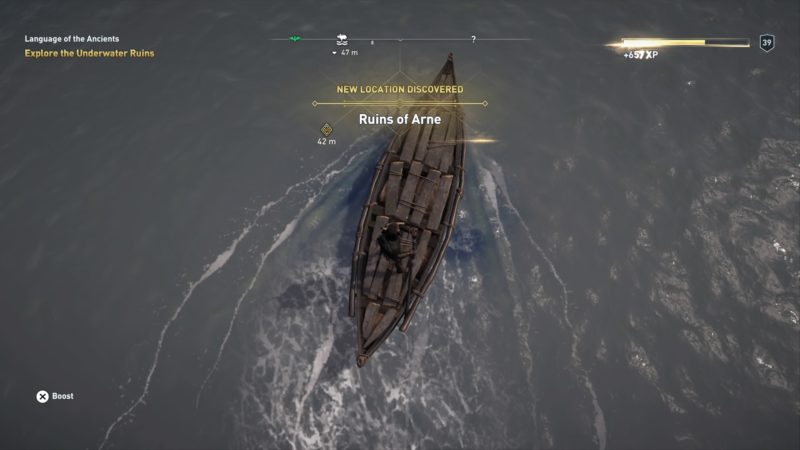 You should spot the treasure chest rather easily, but you can't open it without a key.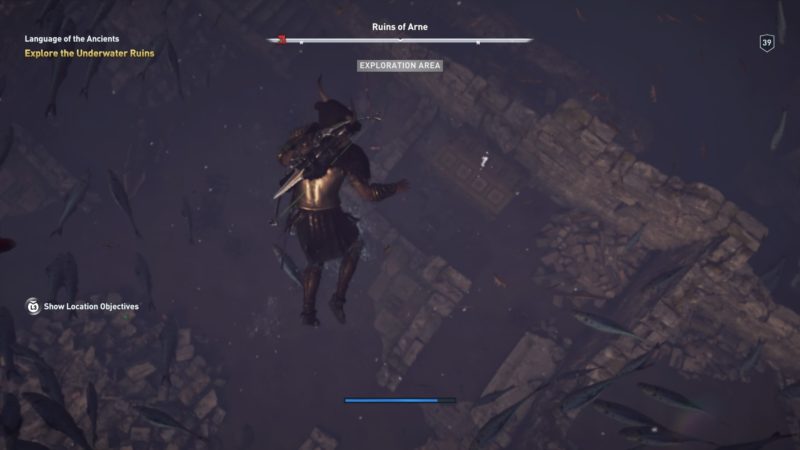 Before going for the treasure chest, loot everything around you for the ancient rusted key. To be exact, it was from a skeleton's body as shown in the image below.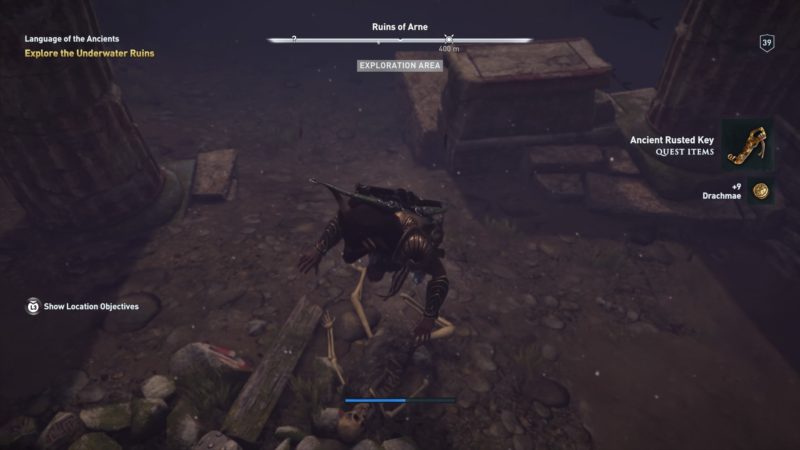 Get back to the treasure chest and open it.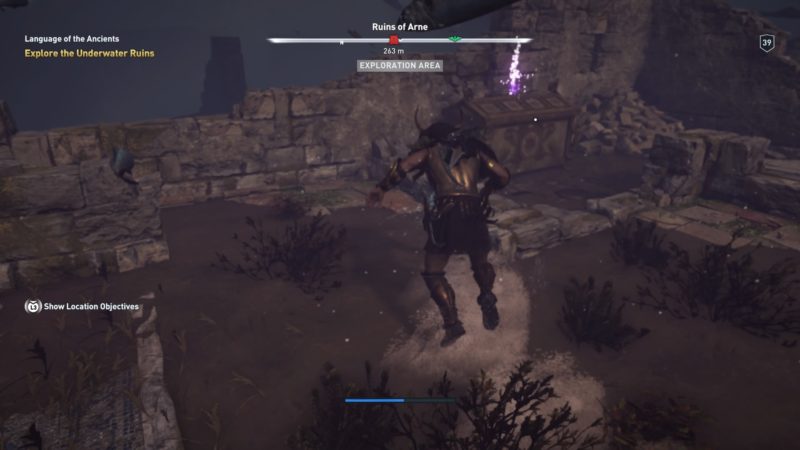 You should obtain old gauntlets, a stele piece and an ancient wax tablet.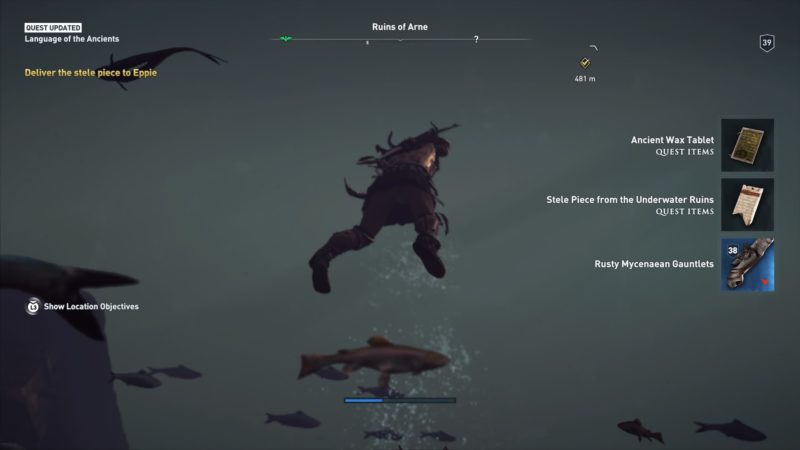 Return to Eppie
Eppie will still be waiting for you in the Cave of the Oracle, where the previous treasure chest was located.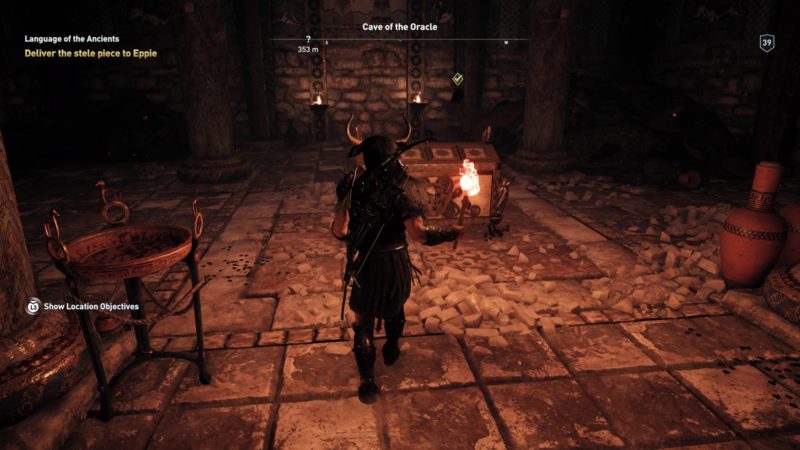 Talk to him and the quest completes here.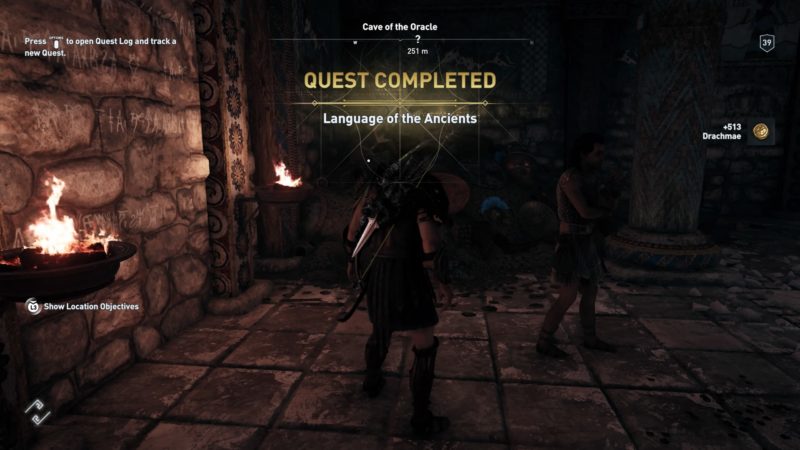 It should unlock a subsequent quest for finding another stele piece.
---
Related articles:
Assassin's Creed Odyssey: The Tribute (Quest Walkthrough)
AC Odyssey: Chasing Phantoms (Walkthrough)
Assassin's Creed Odyssey: A Life's Dedication (Walkthrough)
Assassin's Creed Odyssey: The Battle Of Pylos (Walkthrough)
A Bloody Feast (Archidamos Or Pausanias) – AC Odyssey
Assassin's Creed Odyssey: The Conqueror (Walkthrough)