Keep The Faith is one of the side quests by Eppie in Assassin's Creed Odyssey.
Your role is to simply bring the stele pieces back to Eppie to decipher what they actually mean.
Here's a brief walkthrough of Keep The Faith in AC Odyssey.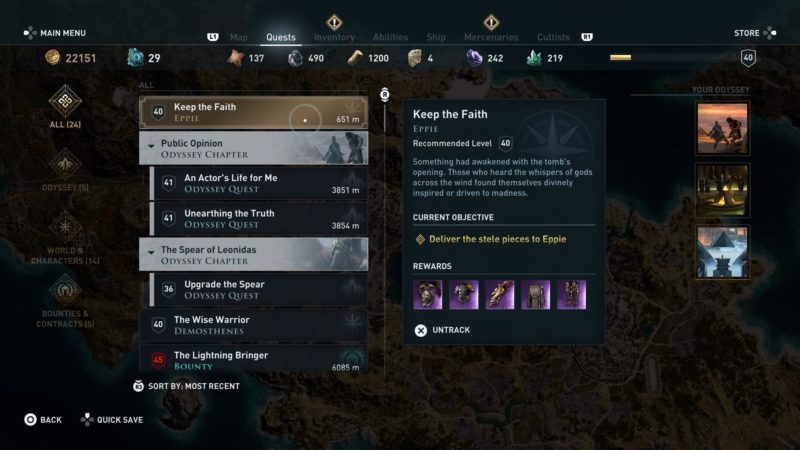 This quest is recommended for those level 40 and above.
Deliver the stele pieces to Eppie
The only objective of this quest is to deliver the stele pieces to Eppie. He is still standing at the same spot you left him in previous quests.
The exact location is shown in the map below, marked as the quest completion symbol. He is inside the Cave of the Oracle.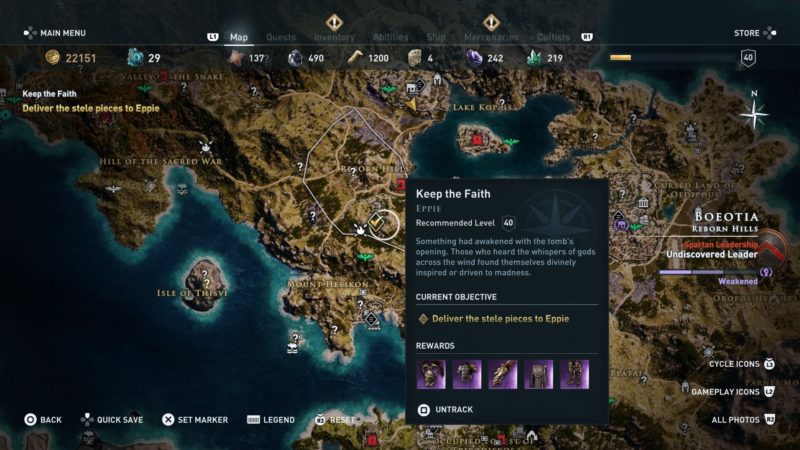 Walk down the steps and into the room, and talk to Eppie.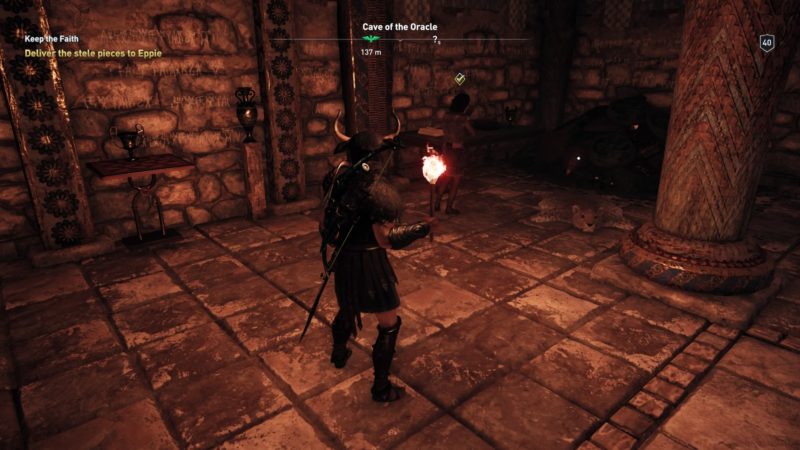 This part is mainly cutscenes.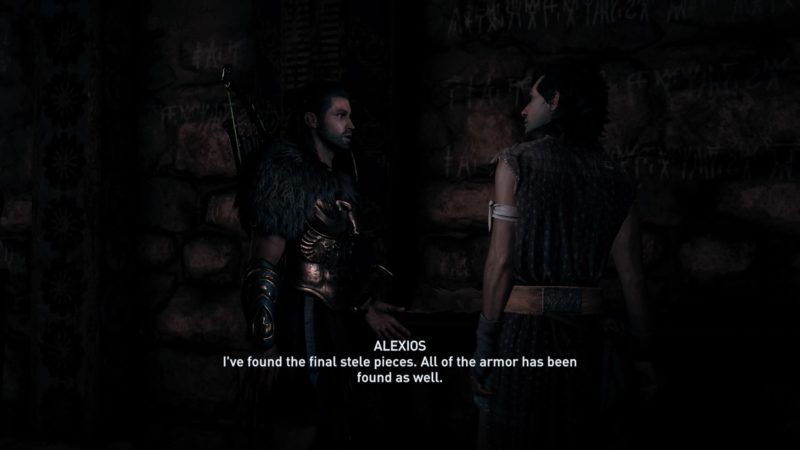 After finding all of the stele pieces, the wordings come to life, but Eppie can't see it.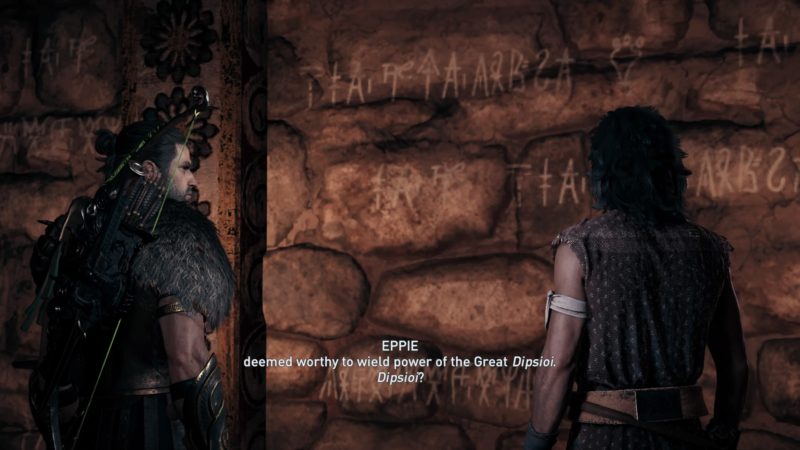 At this point, I chose "The lore is real" and he gets disappointed that it's not visible to him.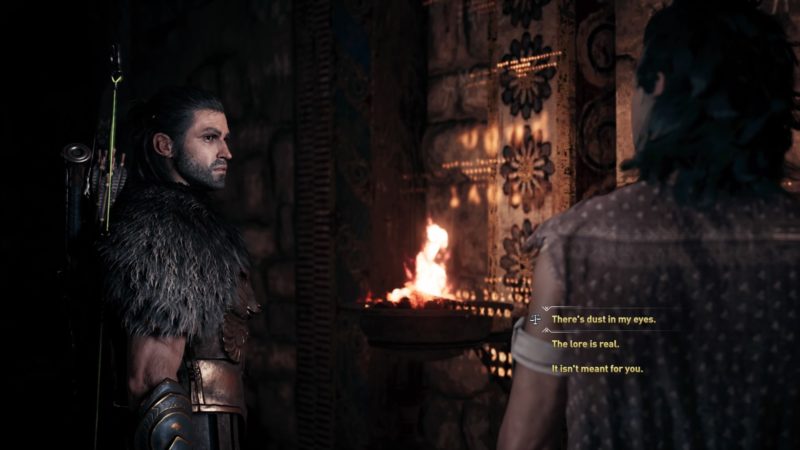 The quest finally completes here, and you will get all five pieces of the restored Mycenaean parts.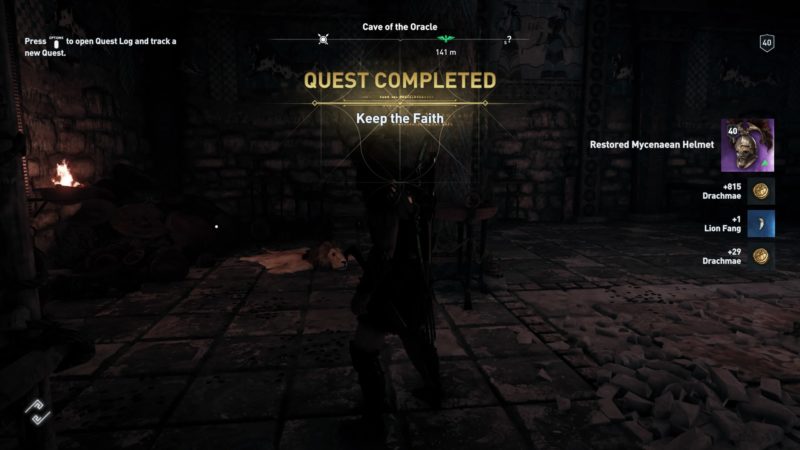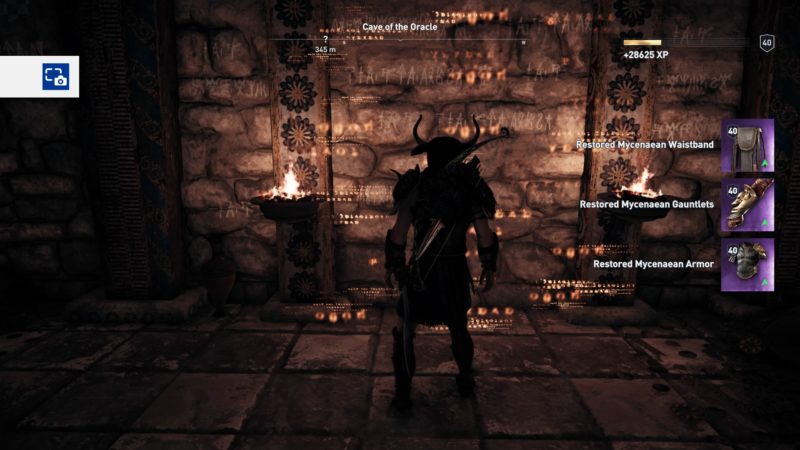 The parts are all of epic rarity and are quite useful. That said, it's probably weaker than the set you get after you complete the main story.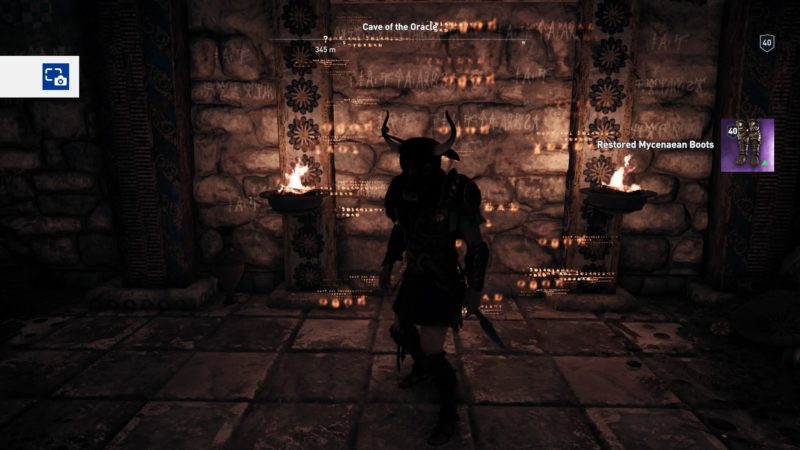 And that's it for Eppie's quests.
---
Related articles:
Assassin's Creed Odyssey: A-Musing Tale (Walkthrough)
AC Odyssey: An Actor's Life For Me (Walkthrough)
Assassin's Creed Odyssey: Origins Of A Ritual (Walkthrough)
Assassin's Creed Odyssey: The Tribute (Quest Walkthrough)
AC Odyssey: Chasing Phantoms (Walkthrough)
Assassin's Creed Odyssey: Language Of The Ancients (Guide)
Assassin's Creed Odyssey: A Life's Dedication (Walkthrough)