Judge, Jury, Executioner is a main quest in Assassin's Creed Odyssey.
Your role is to kill the cultist Lagos the Archon, who also happens to rule over Lakonia.
Here's a walkthrough of Judge, Jury, Executioner in AC Odyssey.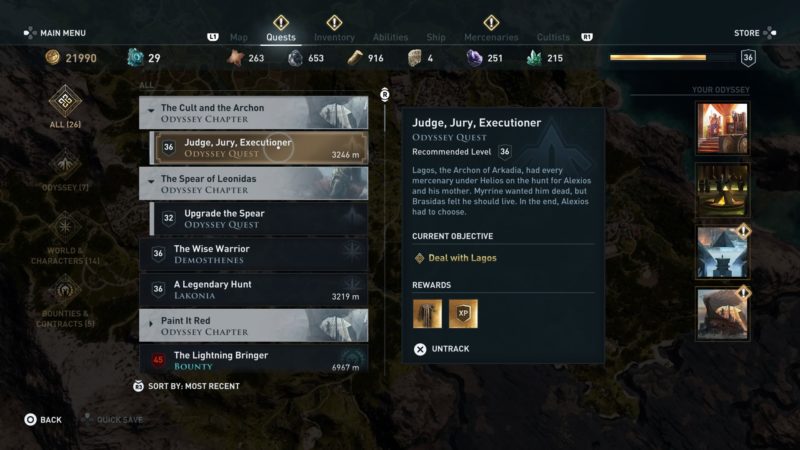 This quest is recommended for level 36 but it may differ according to your own level.
Once you've done the support quests Fourth-Degree Burns and Breaking Bread, you can look for Lagos.
Find and kill Lagos
You can find Lagos at his fort just south of Elis. The exact location is shown in the map below.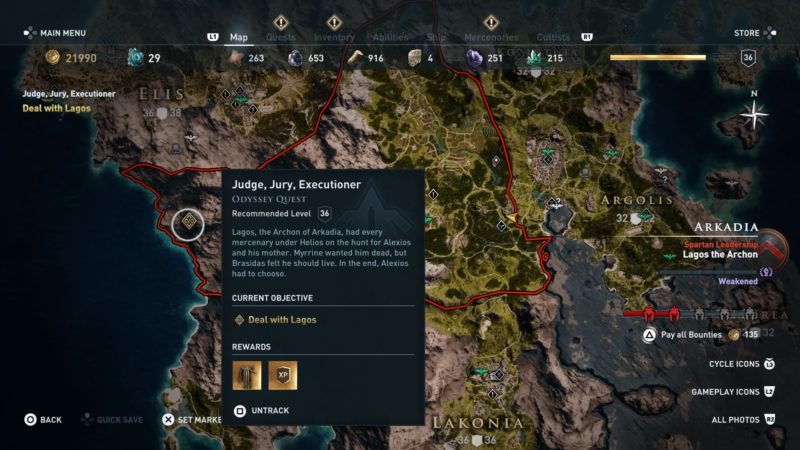 He is hiding in Fort Samikon. If you have done the support quests, the fort won't be heavily defended.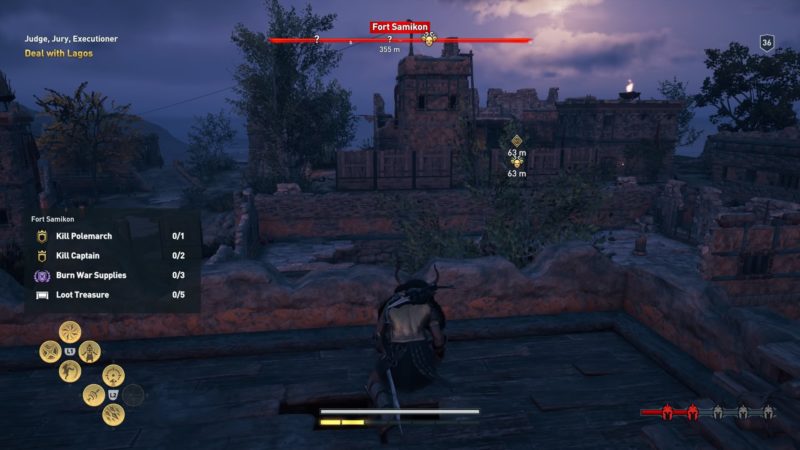 You can just walk in and you will see Lagos hiding with a polemarch or captain protecting him.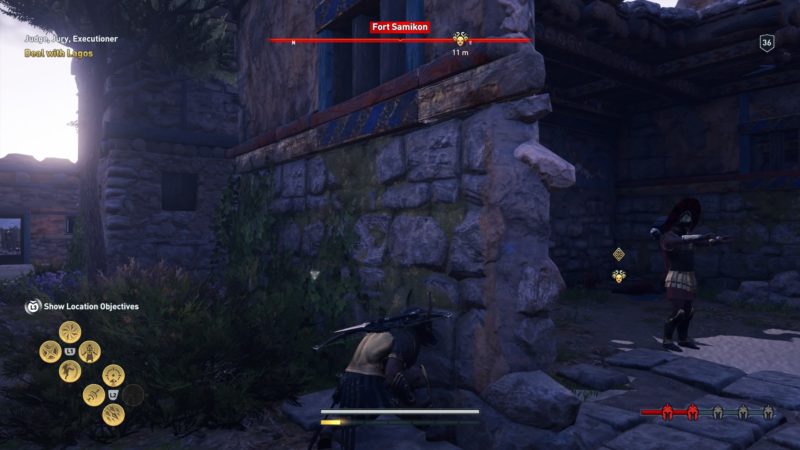 You can fight all of them together and get rid of Lagos easily. He is weaker than the captain or polemarch.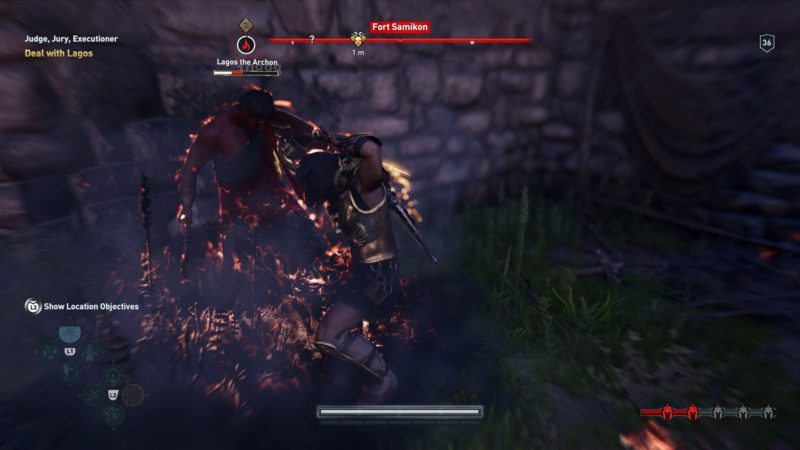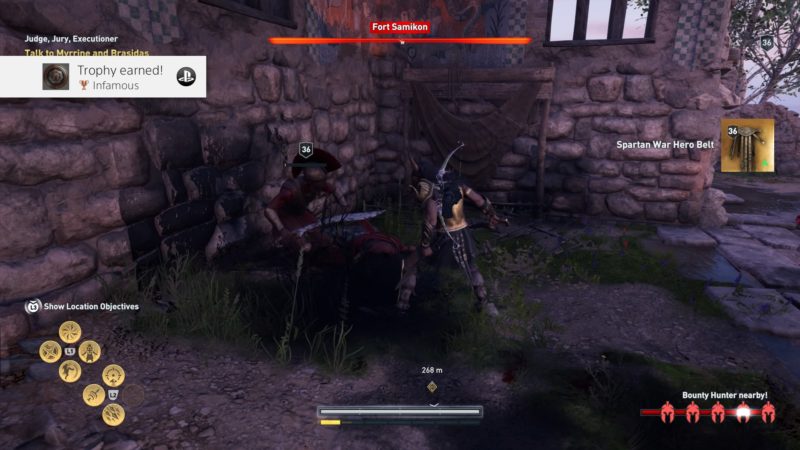 After defeating Lagos the Archon, you should get the artifact fragment for your spear, a Spartan War Hero Belt and probably a cultist clue.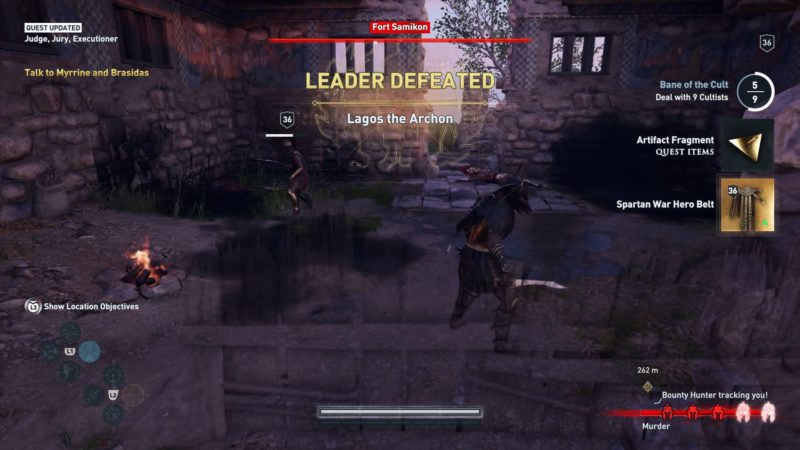 You can leave when you're done or you can stay back to clear the location objectives.
Return to Myrrine and Brasidas
Get back to Myrrine and Brasidas and talk to them about the situation. They are located near Fort Samikon.
You can find their exact location in the map below.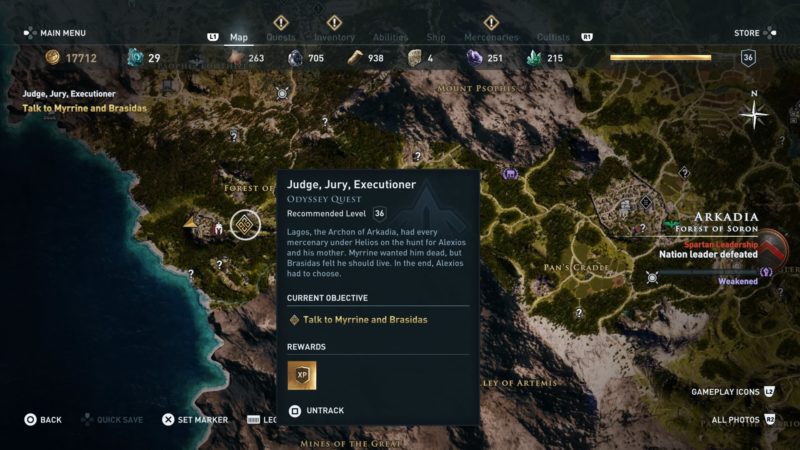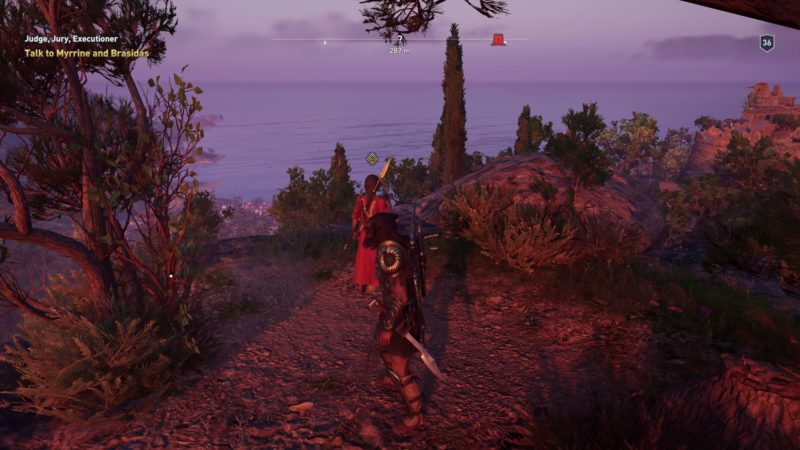 The quest completes after talking to them.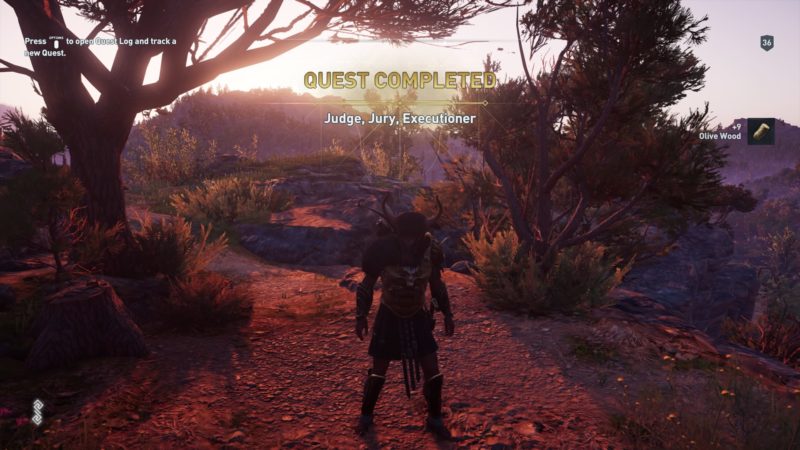 That's it for this particular quest.
---
Related articles:
Assassin's Creed Odyssey: A Legendary Hunt (Lykaon Wolf)
Assassin's Creed Odyssey: Awaken The Myth (Walkthrough)
AC Odyssey: Judge, Jury, Executioner (Walkthrough)
Assassin's Creed Odyssey: To Kill Or Not To Kill
Assassin's Creed Odyssey: Pankration (Quest Walkthrough)
AC Odyssey: The Long Game (Walkthrough)
Assassin's Creed Odyssey: The Contender (Walkthrough)
Assassin's Creed Odyssey: Delivering A Champion (Walkthrough)