Iron metal is such an important resource in Assassin's Creed Odyssey that you use it to upgrade all sorts of things.
It can be pretty annoying going to the blacksmith realizing that you lack just one resource. Most of the time it's either iron metal or maybe leather.
Read on to find out how to get more iron metal in Assassin's Creed Odyssey.
1. Keep doing quests as usual
I'm not certain if every quest gives you iron metal, but some do as you can see in the image below.
Although not a lot as a reward, you can slowly accumulate by doing both main quests and side quests.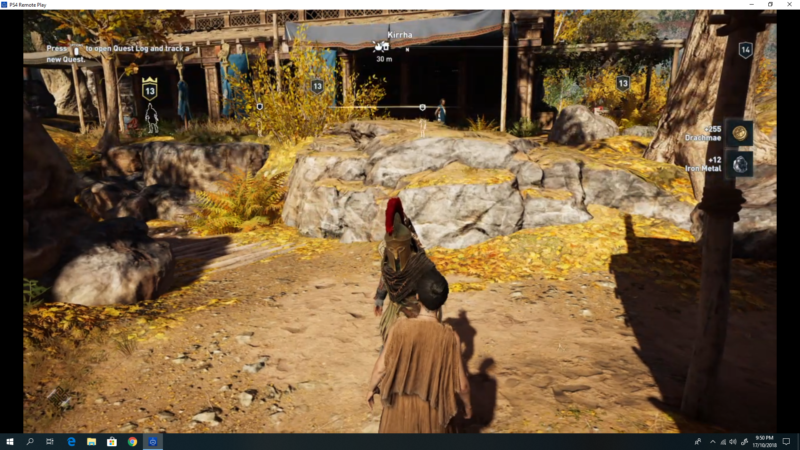 2. Explore more caves
This is one of the best ways to get iron metal in AC Odyssey. Caves tend to have lots of iron metal around the walls that you can loot.
Some are high up so you need to climb.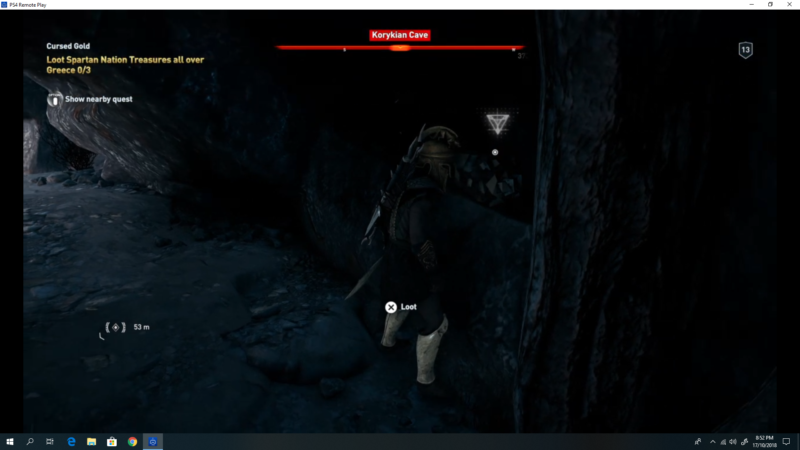 This image above is one good example of it. You should find quite a lot of iron metal deposits that you can loot in each cave.
3. Dismantle weapons
Another way to gain iron metal is by dismantling certain weapons. You can hover over the weapons to see which actually gives you iron metal upon dismantling.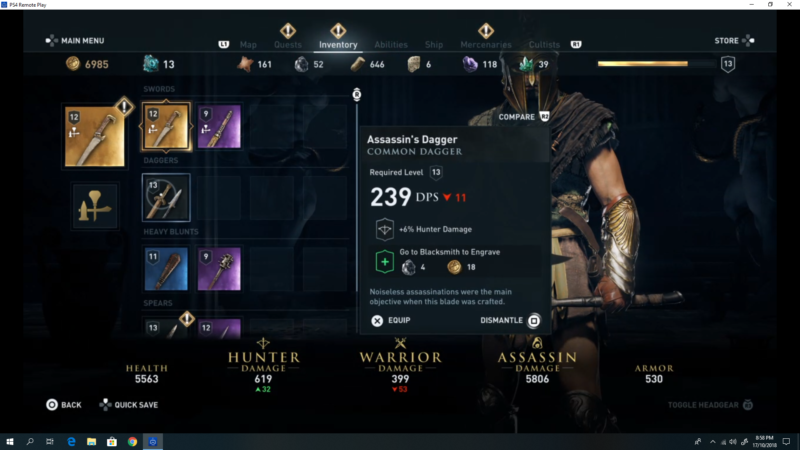 This dagger for example gives 4 iron metal ores if you dismantle it. Every bit counts I guess.
4. Salvage iron metal from enemy ships or loots on the sea
You should also get on the Adrastia (ship) more often and fight enemy ships, especially pirates if you don't wish to get bounties.
It takes time to defeat enemy ships since you have to first go through the ship-fights and later on board the ship and defeat the captains.
That said, it's worth the time if you wish to get more resources. There are also loots all over the waters when you're sailing. Keep looting!
5. Kill captains and soldiers
Captains tend to give better loots upon death and I personally got like 12 iron metal ores from one captain.
Regular soldiers also drop iron metal but at much smaller quantities.
6. Iron metal can be found on the ground
Of course, if you tend to walk around a lot in the forests or elsewhere, you will notice tons of iron metal deposits scattered across Greece.
Just loot them like you would other things on the ground.
In a nutshell
There are a couple of ways to gain more iron metal in AC Odyssey.
If you do know of other ways not listed, please let us all know in the comments below.
---
Related articles:
The Unkindest Cut Walkthrough (AC Odyssey)
Assassin's Creed Odyssey: Sins Of The Past Walkthrough
AC Odyssey: Helping A Healer Quest Walkthrough
AC Odyssey: Photios' Pre-Tirement Walkthrough (Desphina Fort)
Assassin's Creed Odyssey Conquest: How To Unlock Conquest Battles
Assassin's Creed Odyssey: Memories Awoken Quest Walkthrough
AC Odyssey: The Daughters Of Artemis (Kalydonian Boar)
Assassin's Creed Odyssey: How To Synchronize Location (Fast Travel)