Into the Storm is a quest in Assassin's Creed Odyssey under the DLC "Legacy of the First Blade".
Your task is to rescue four people who have been imprisoned inside a fort.
Here's a walkthrough of Into the Storm in AC Odyssey.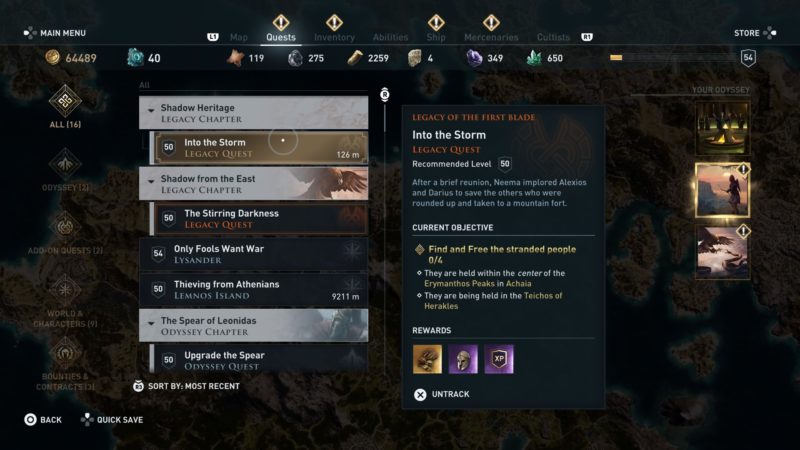 This quest is recommended for those level 50 and above, but it differs according to your own level.
Find and free four stranded people
Your main objective is to find and free four people from a fort.
The exact location of the fort (Teichos of Herakles) is shown in the map below, marked as the quest symbol.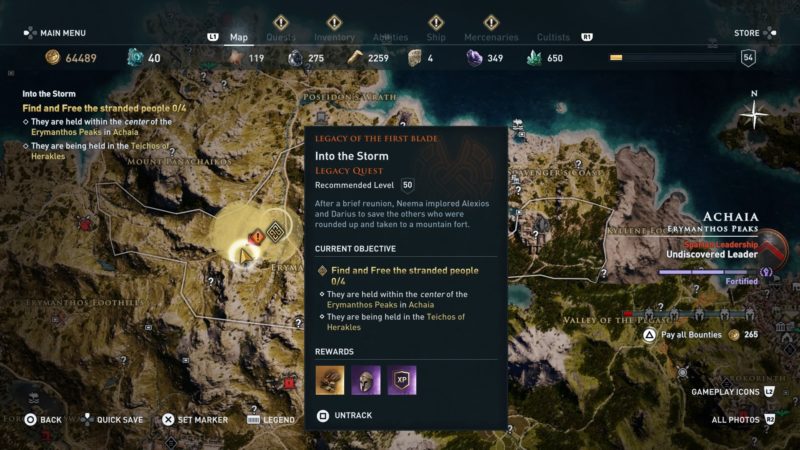 As you get there, use Ikaros to pinpoint the exact locations of the prisoners.
You should be able to see their exact locations in the map below.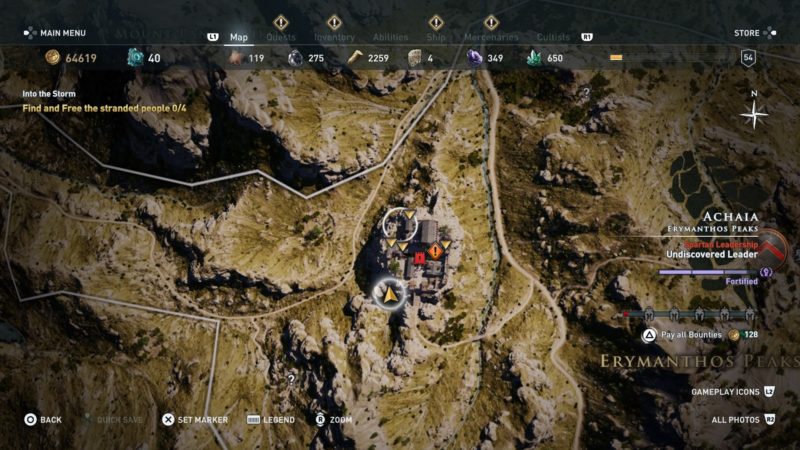 Some of the prisoners are surrounded by a couple of guards. You can stealth kill them using the skill "Ghost of Artemis" which penetrates through walls.
Or you can just stealth kill them via melee.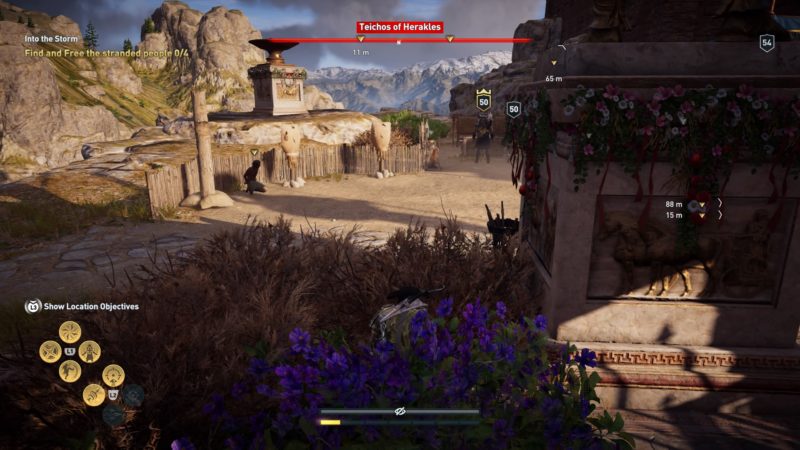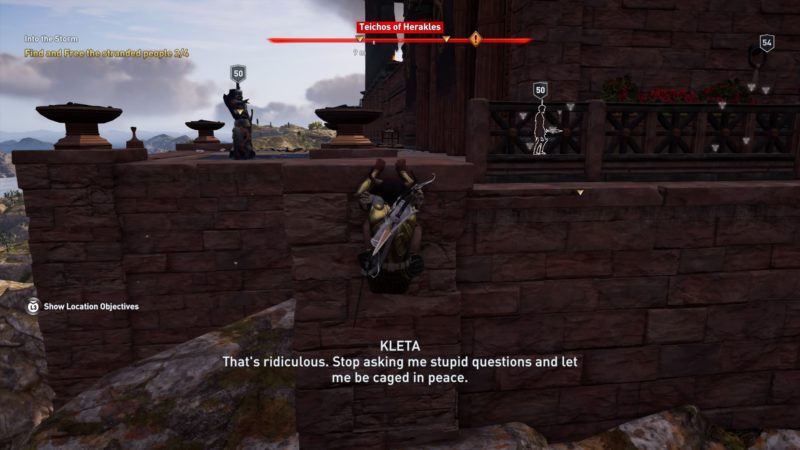 After the area is clear, untie the ropes. The prisoners will run away by themselves.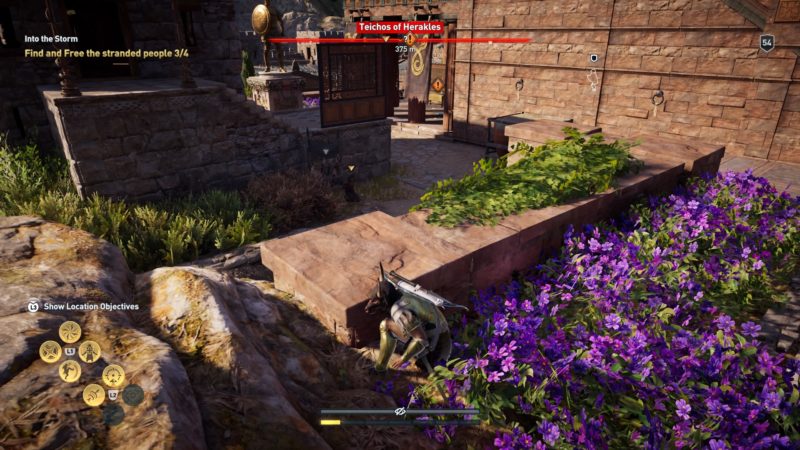 Once you're done freeing all four stranded people, get back to Neema.
Meet Neema at the foot of the fort
You can find Neema at the location shown in the map below, marked as the quest symbol.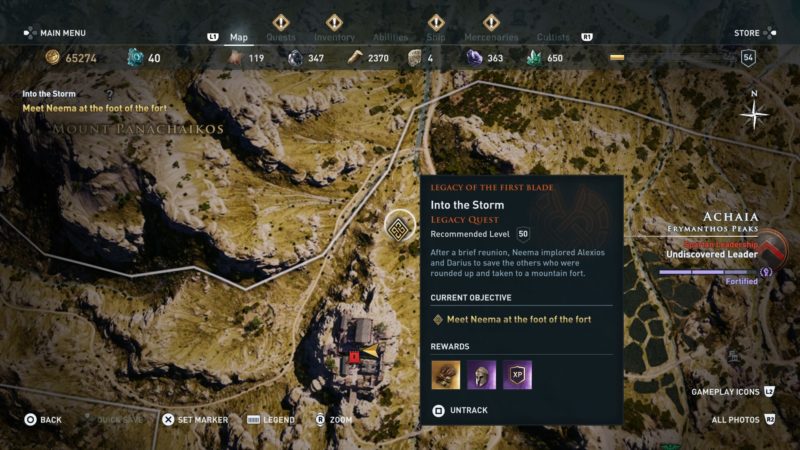 Talk to her and a cutscene will load.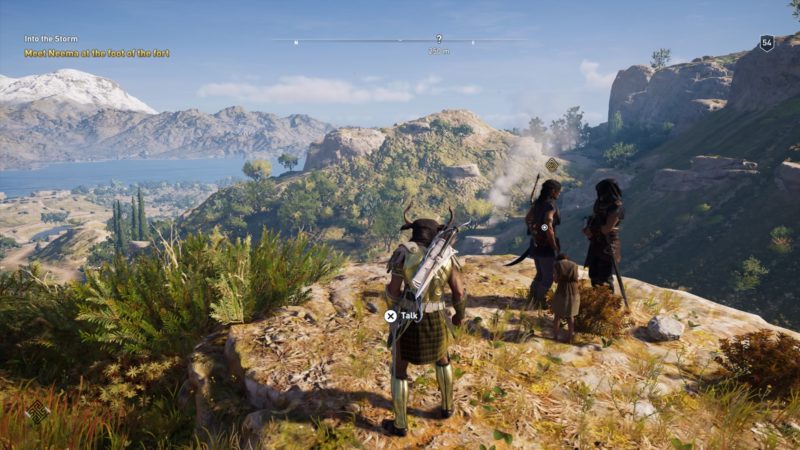 Episode 2 of the DLC officially starts here.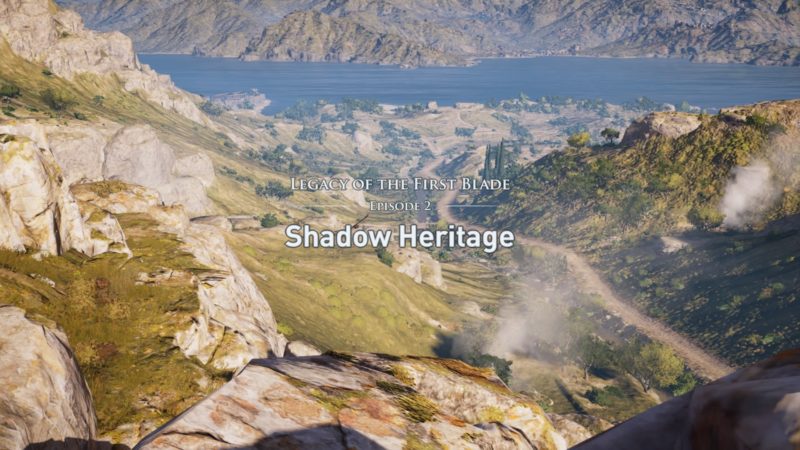 The quest also completes here and you will get a Fortified Helm of the Fierce, some drachmae and an ancient clue.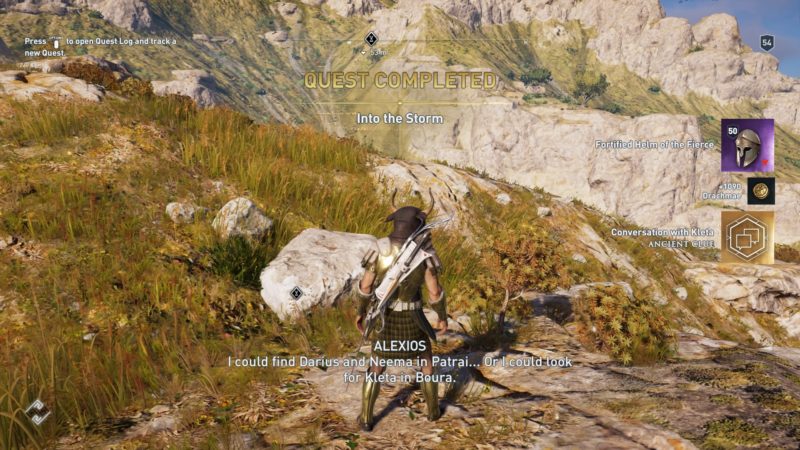 ---
Related articles:
Assassin's Creed Odyssey: Repairing The Lyre (Walkthrough)
Assassin's Creed Odyssey: Lyre Lyre (Quest Walkthrough)
AC Odyssey: Praxilla's Legacy (Walkthrough)
Assassin's Creed Odyssey: Stranger Tides (Quest Walkthrough)
Assassin's Creed Odyssey: Protector Of Persia
Red Dead Redemption 2: How To Find The Fastest Horse (White Arabian)
Assassin's Creed Odyssey: The Bright One (Defeat Arges The Cyclops)