Idiot Hunt is a side quest in Assassin's Creed Odyssey which starts at Skandeia Harbor.
Your task is to help a woman find her husband who went hunting for lynx.
Here's a walkthrough of Idiot Hunt in AC Odyssey.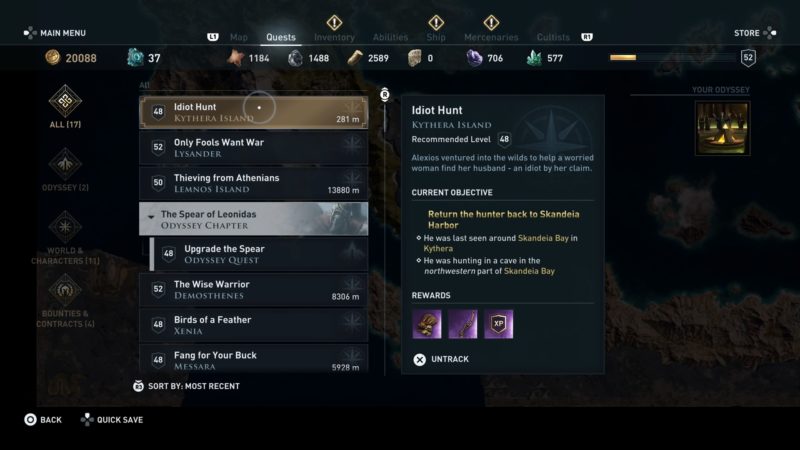 This quest is recommended for those level 48 and above, but it differs according to your own level.
To begin the quest, get to Kythera Island, at Skandeia Bay. The exact location of the woman is shown in the map below.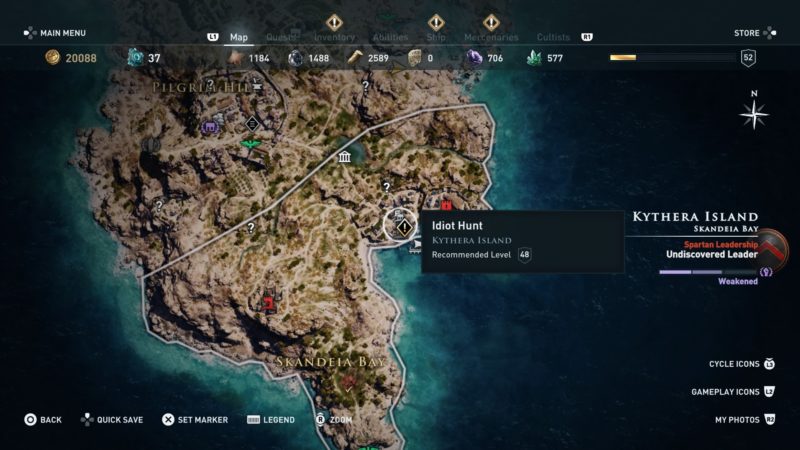 Talk to this lady in the market.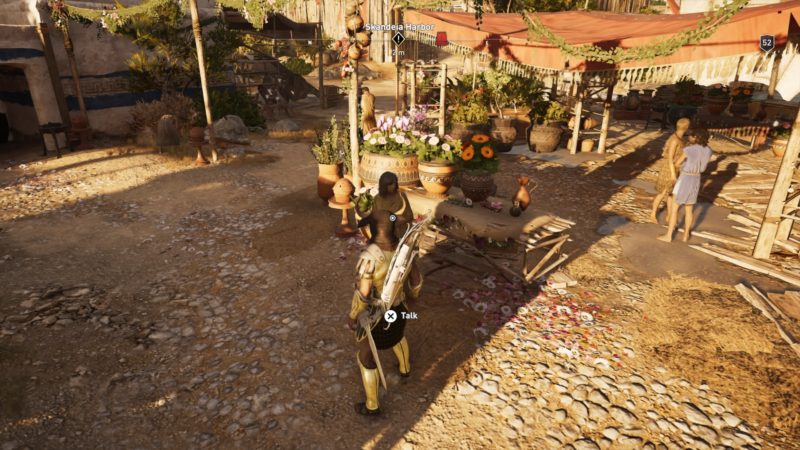 Find the hunter
The first thing you have to do is to find the cave the hunter went to. The cave's location is shown in the map below, marked as the quest symbol.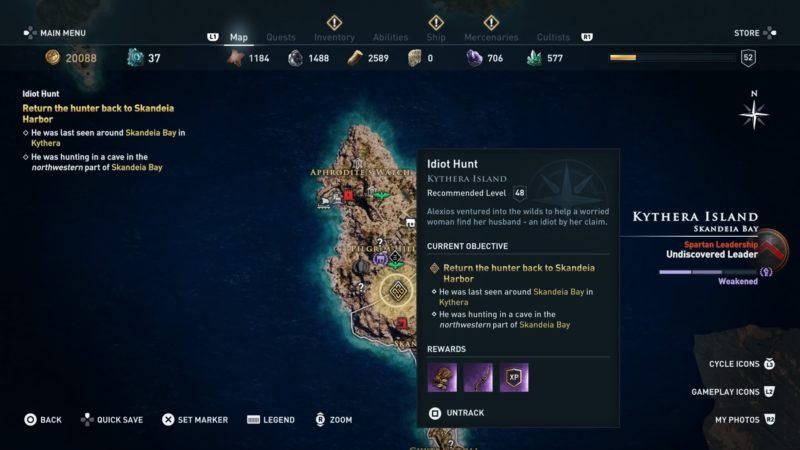 As you get there, you should discover a Hunter's Cave and the image below shows the entrance.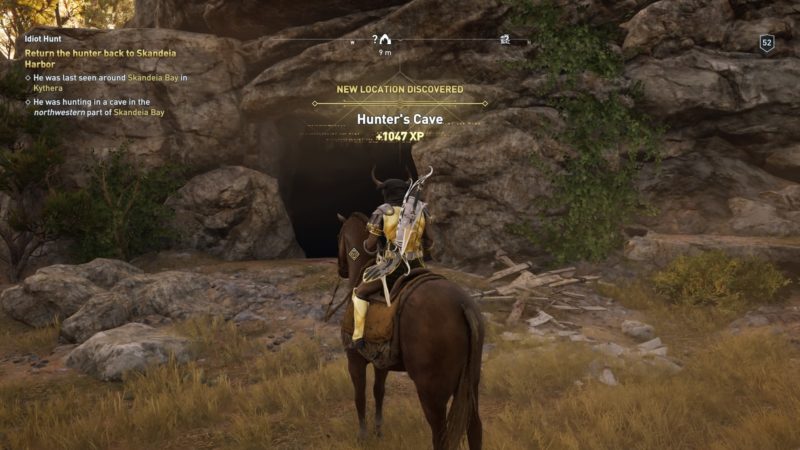 It's just a small cave with no threats inside. There are, however, lynxes waiting outside of the cave. You may want to kill them first.
As you enter the cave, you should hear the hunter's voice. He is resting on the rocks.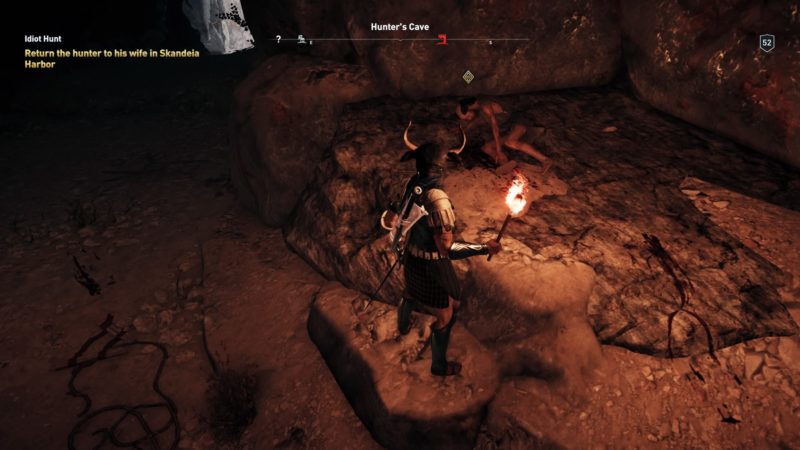 You'll need to carry him back to his wife.
Return the hunter to his wife
Bring the hunter back to his wife at the location shown in the map below.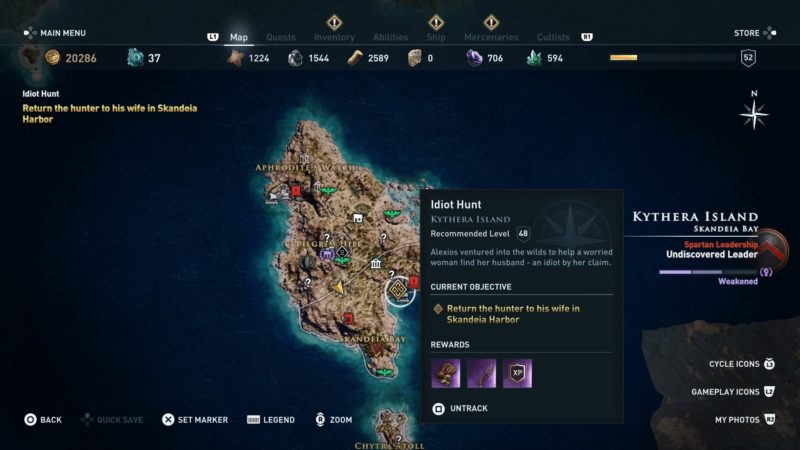 You'll have to carry him out.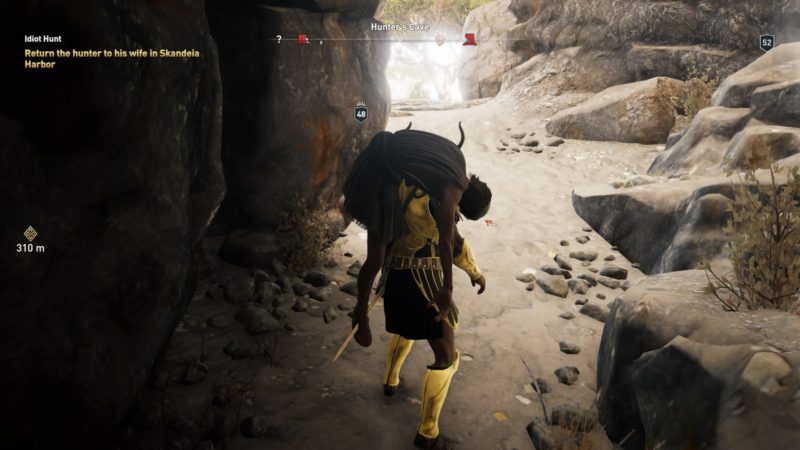 As mentioned above, you may want to kill the lynxes first. They will come after you once you bring the hunter out.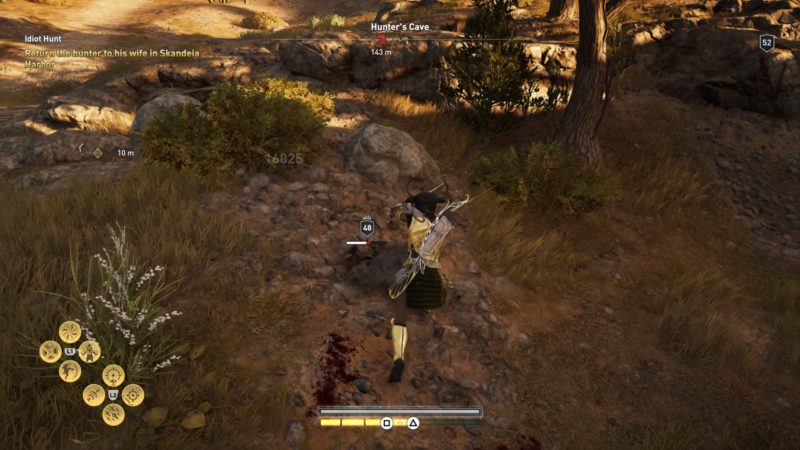 You can stow him on your horse and ride the horse back.
As you get back to the market, talk to the wife. You don't need to bring him down.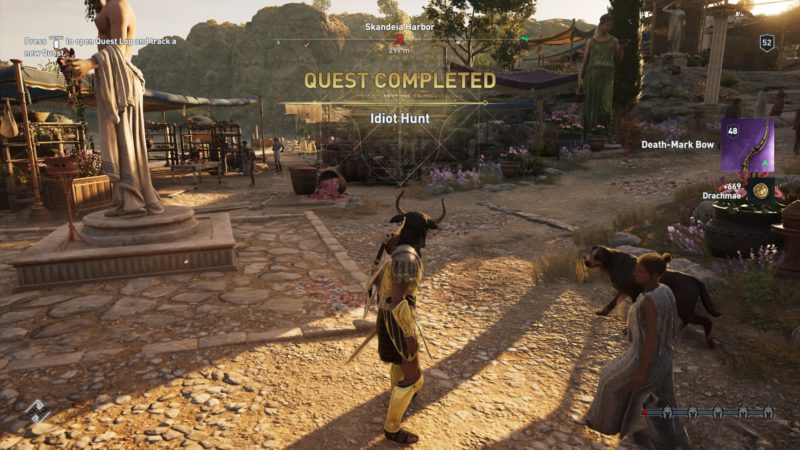 The quest completes here and you should get a Death-Mark Bow plus some drachmae.
---
Related articles:
Assassin's Creed Odyssey: Location of Hephaistos' Workshop
AC Odyssey: Bear For The Bare (Walkthrough)
Assassin's Creed Odyssey: Blood And Water (Walkthrough)
Assassin's Creed Odyssey: Test Of Courage (Walkthrough)
AC Odyssey: Test Of Character (Walkthrough)
Assassin's Creed Odyssey: Dagger To The Heart (Walkthrough)