I Need A Hero is a side quest in Assassin's Creed Odyssey and this quest is activated in Naxos.
Your task is to kill the Athenian leader in a camp near town.
Here's a brief walkthrough of the quest I Need A Hero in AC Odyssey.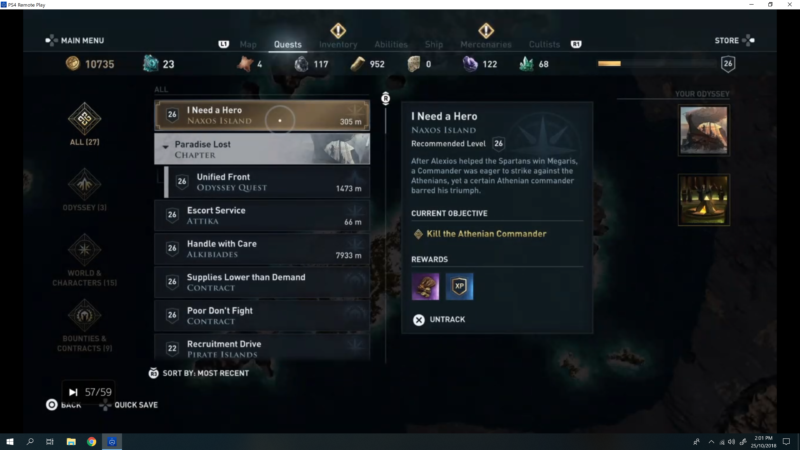 To start the quest, talk to the Spartan commander near the ship dock. He will request for your help to kill the Athenian commander.
This quest's recommendation level probably follows your character's level.
Locate the Athenian camp
The first thing you need to do is to find this Athenian camp in Naxos island.
The exact location of this camp is shown in the screenshot below. It's just southeast of Ariadne's Fate.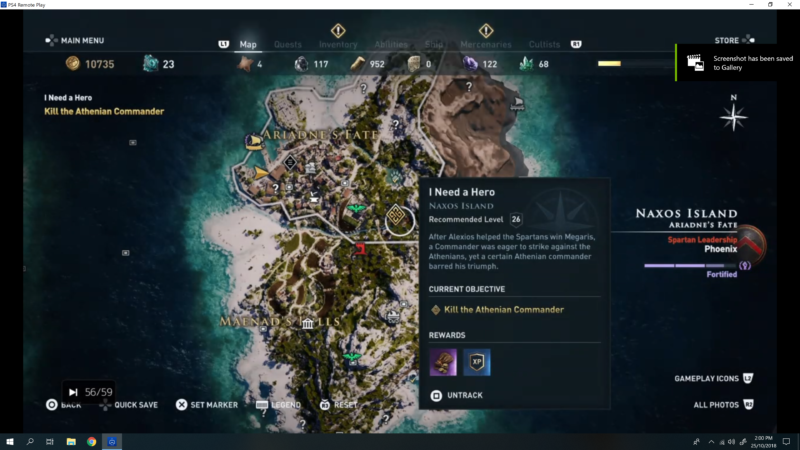 You will notice these structures when you reach the destination. There are a couple of soldiers here with the commander.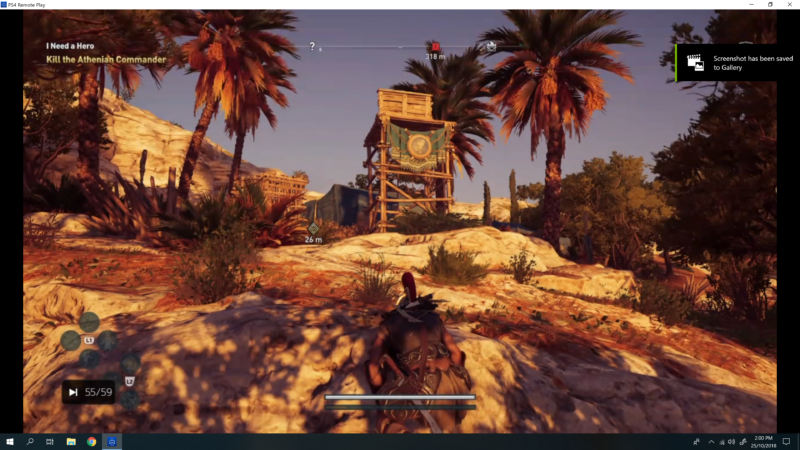 Kill the Athenian commander
If you want to, you can skip the other soldiers and just go for the commander's head.
That being said, it's a small camp and you can easily defeat all of them plus loot the items.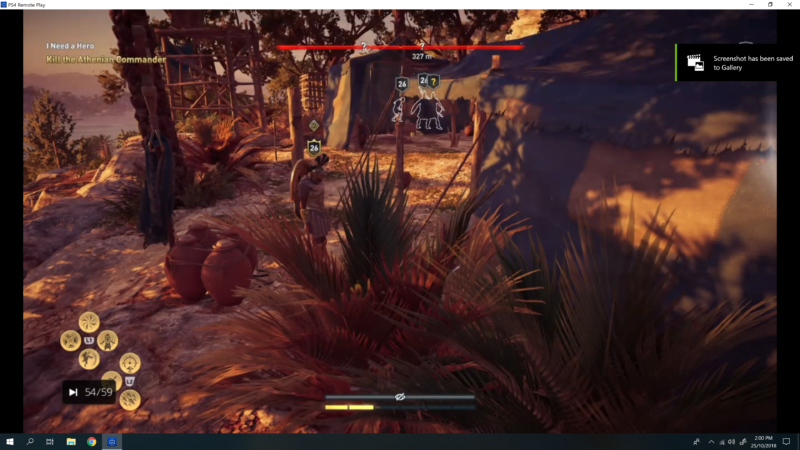 There's also a treasure chest here for looting.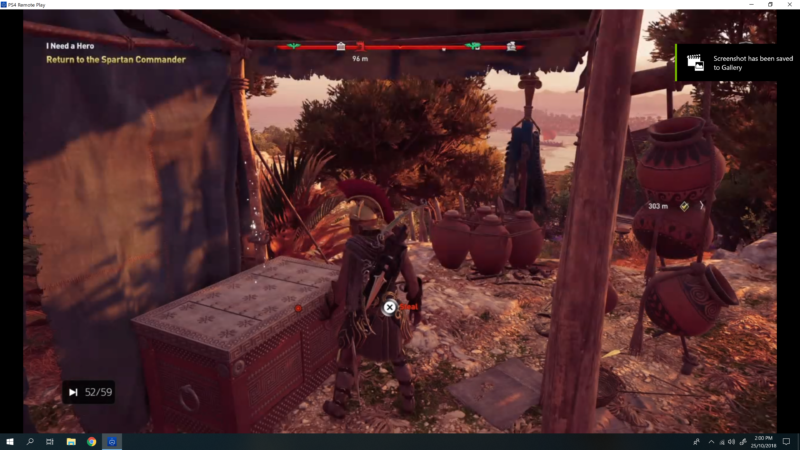 After killing the Athenian commander, looting his dead body will give you an epic axe, some drachmae and precious gems.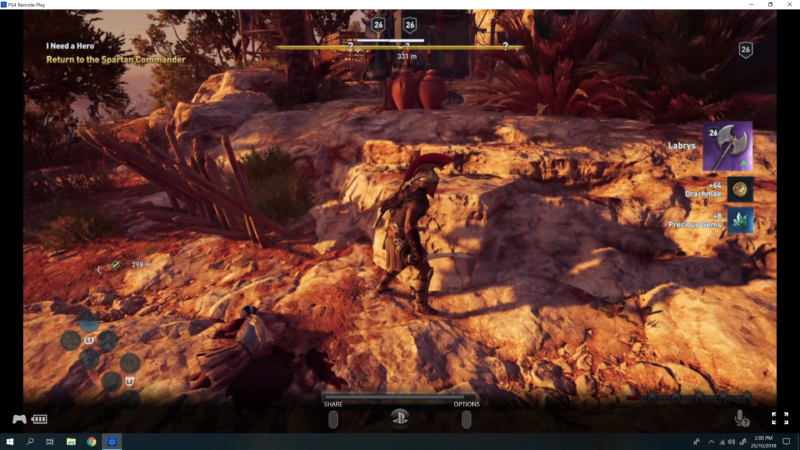 Return to the Spartan commander
Once you're done, go back to the Spartan commander who gave you this task. His exact location is shown in the map below.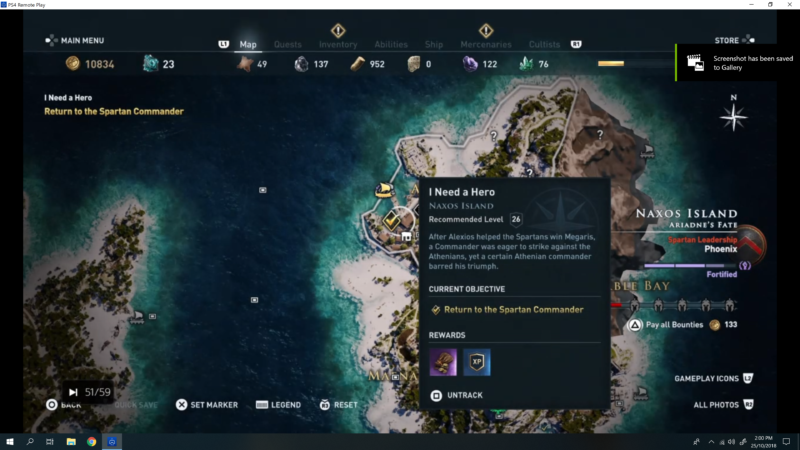 And that's it. Talk to him to complete the quest.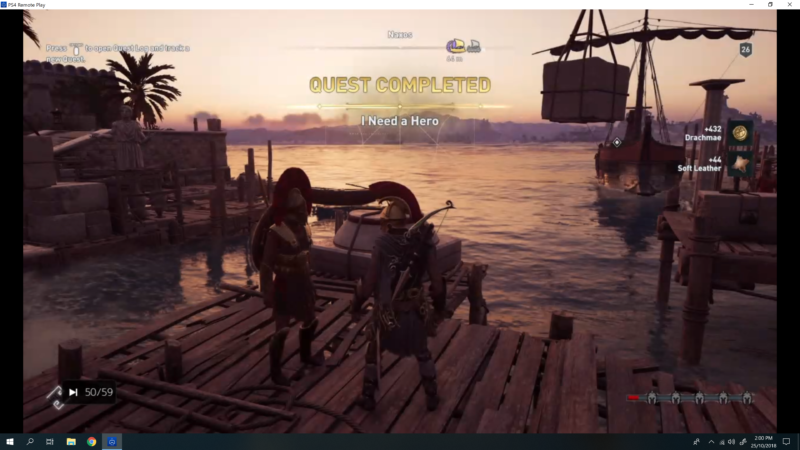 You will earn some drachmae and soft leather as quest rewards. Hopefully this guide has been helpful.
---
Related articles:
AC Odyssey: Unified Front (Walkthrough)
Assassin's Creed Odyssey: Once A Slave (Walkthrough)
AC Odyssey: A Chest Full Of Drachmae Walkthrough
Assassin's Creed Odyssey: The Paros Blockade (Quest Walkthrough)
AC Odyssey: The Writing's On The Wall (Walkthrough)
Assassin's Creed Odyssey: A Mother's Prayers