I, Diona is a quest in Assassin's Creed Odyssey that eventually leads to a cultist.
Your task is to help escort Diona, a priestess, to the town of Kythera.
Here's a brief walkthrough of I, Diona in AC Odyssey.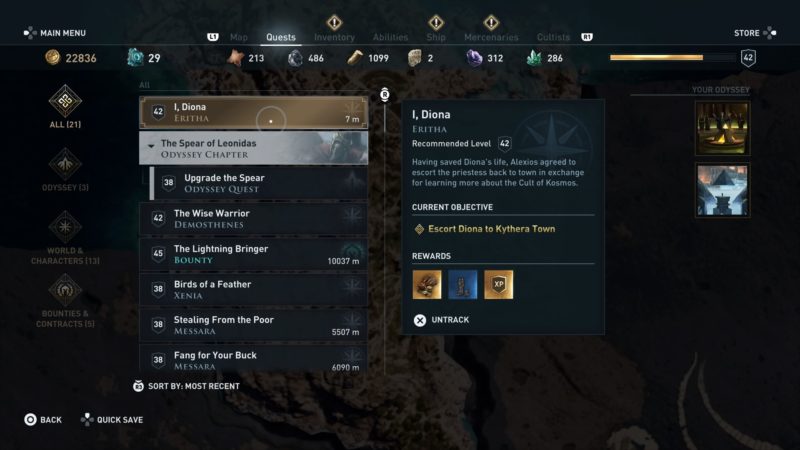 This quest is recommended for level 42 and above, but it may differ according to your own level.
To begin this quest, look for Diona in the island of Kythera. Her exact location is shown in the map below, marked as the exclamation mark.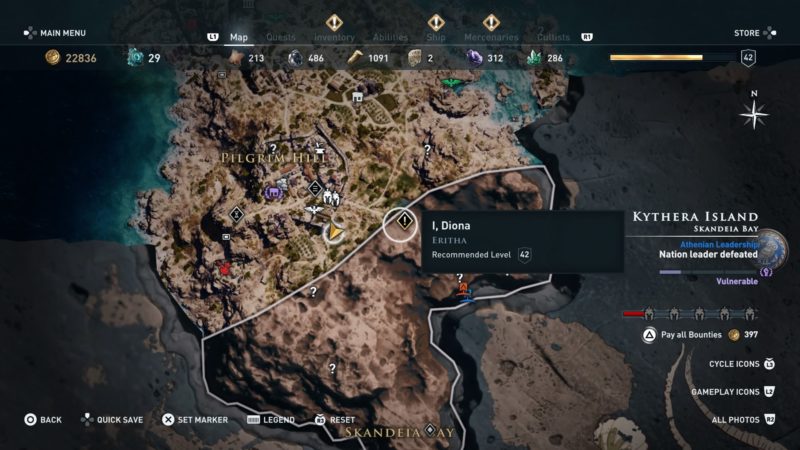 You will find her surrounded by some guards at the Shrine of Fates.
Kill the guards as they will attempt to attack you.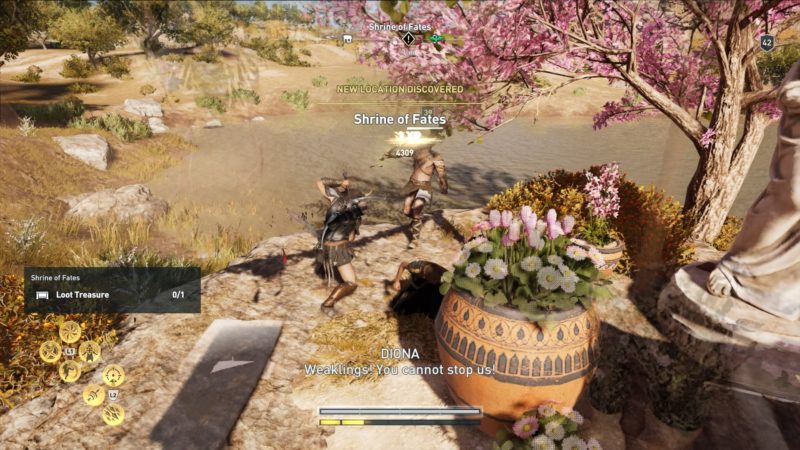 Once the guards are dead, talk to Diona and she will ask for your help to escort her to town.
Escort Diona
Follow her to town. There may be some men who will chase after the two of you, but you can actually ignore them.
Keep running and they will lose you.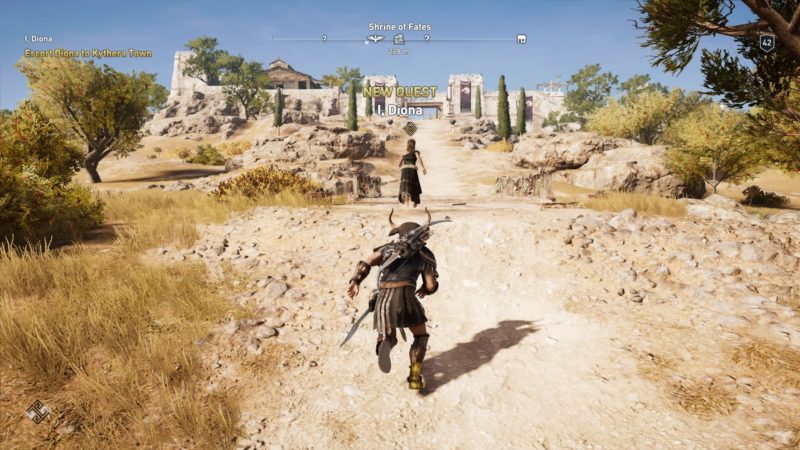 Talk to Diona
When she finally stops at the statue, talk to her.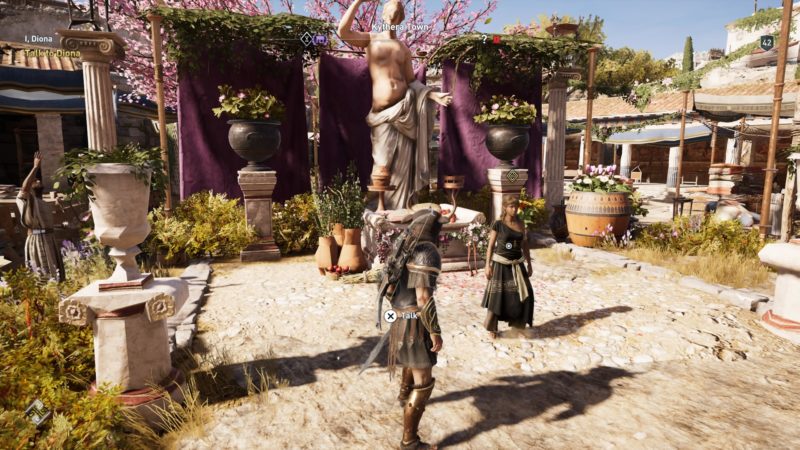 It's mainly just conversational and the quest completes here. You will get a pair of Kythera Greaves plus some drachmae as rewards.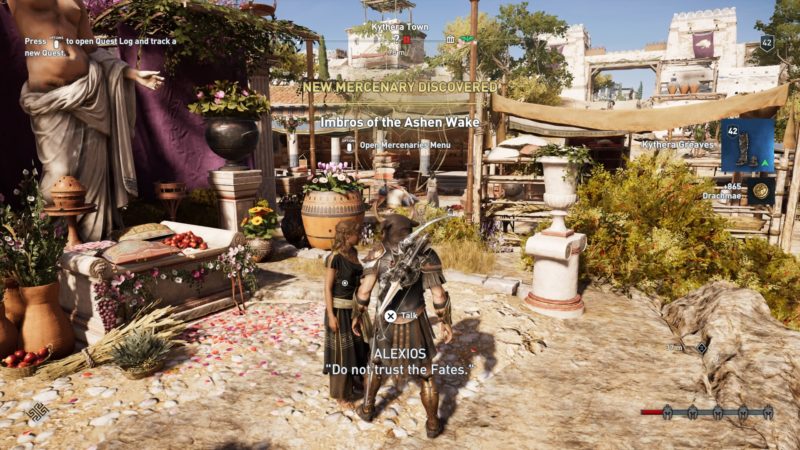 That's it for this quest. It will lead to a number of different quests.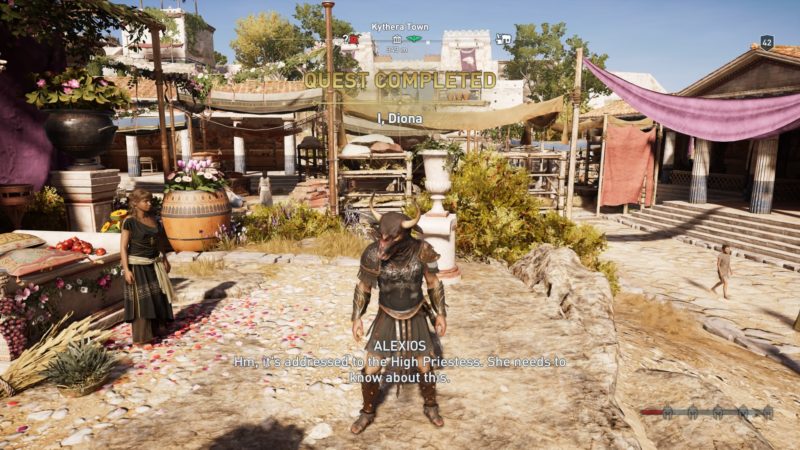 ---
Related articles:
Assassin's Creed Odyssey: Atoll Order (Quest Walkthrough)
AC Odyssey: All Bonds Will Break (Walkthrough)
Assassin's Creed Odyssey: The Resistance (Walkthrough)
Assassin's Creed Odyssey: The Fall Of Deianeira (Walkthrough)
AC Odyssey: The End Of Drakon (Walkthrough)
Assassin's Creed Odyssey: Awaken The Myth (Walkthrough)