Hostage Situation is a side quest in Assassin's Creed Odyssey on the island of Lesbos.
Your task is to help a woman rescue her two sons who were taken by bandits.
Here's a walkthrough of Hostage Situation in AC Odyssey.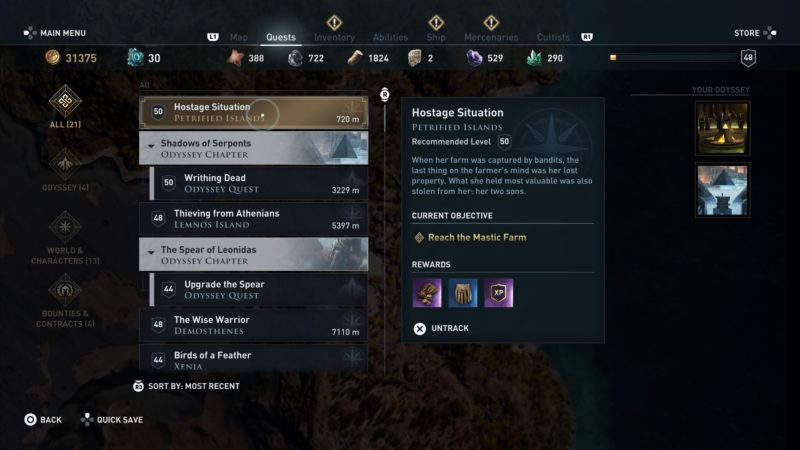 This quest is recommended for those level 50 and above, but it may differ according to your own level.
To begin the quest, get to Affluence Bay in Lesbos. The exact location of the woman is shown in the map below.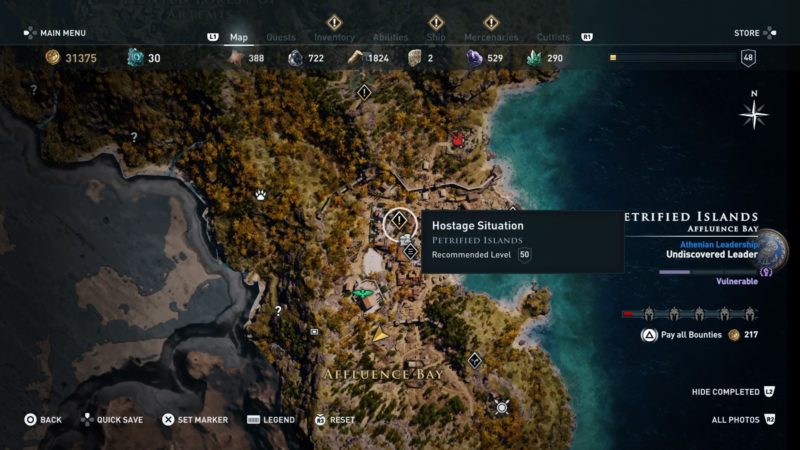 You will find her asking for help. Talk to her to begin.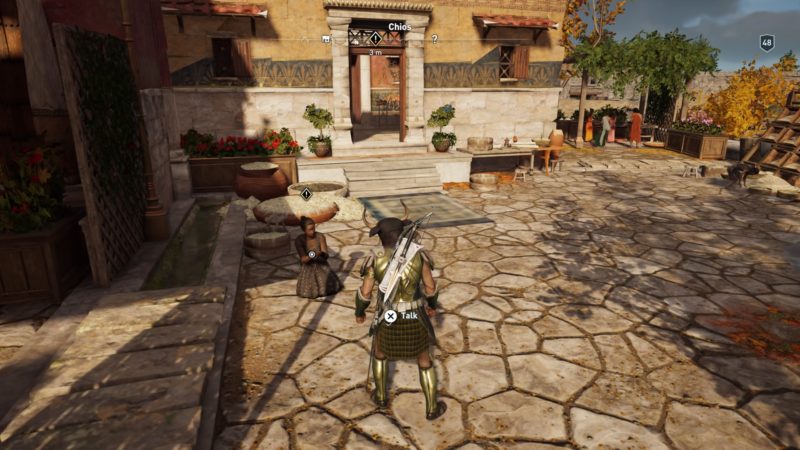 Reach the Mastic Farm
Her sons are apparently held captive at that farm. Get to the location shown in the map below.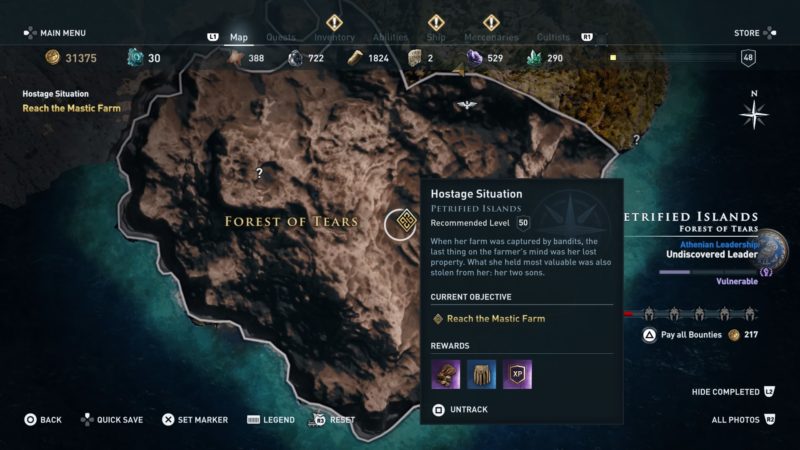 As you get closer, you will see two different locations where each son is held. The locations are shown in the map below, marked as the quest symbols.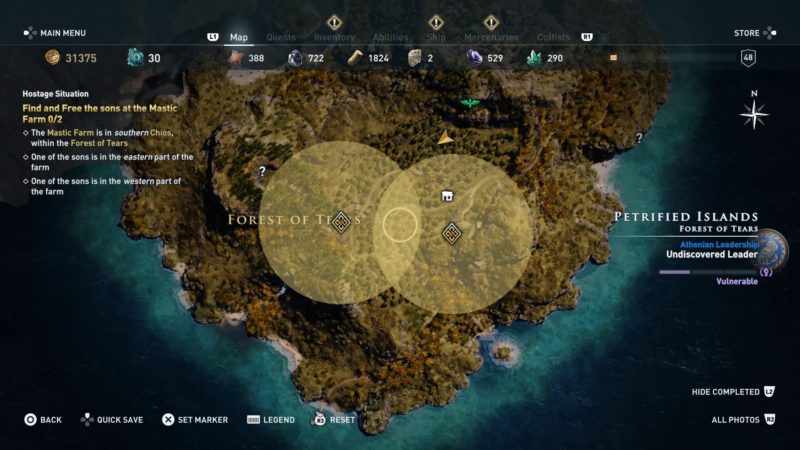 In each farm, you should find level 50 guards inside. Kill all of them and free the boy from the cage.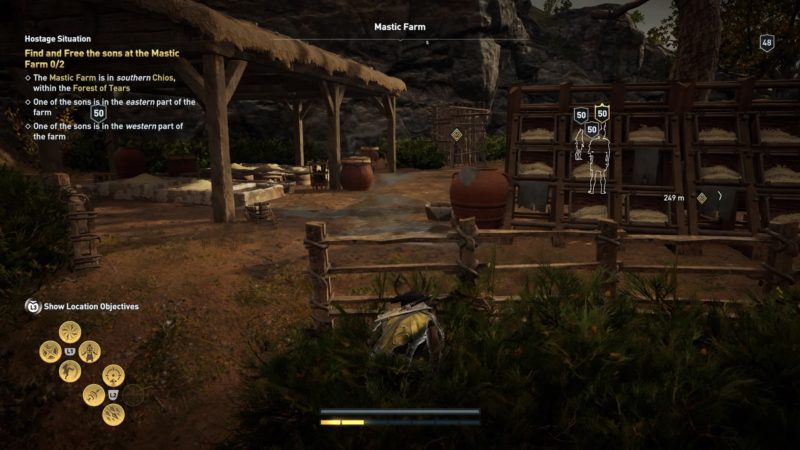 There are also treasure chests to loot.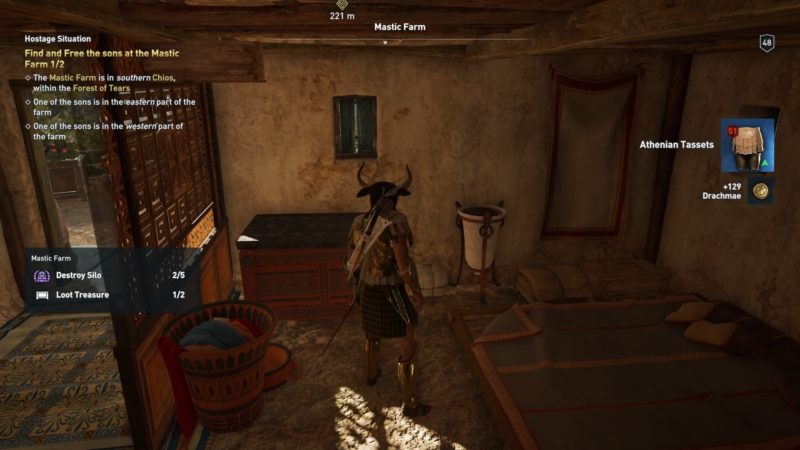 Similarly in the second farm, kill the guards and rescue the kid. You should also find treasure here.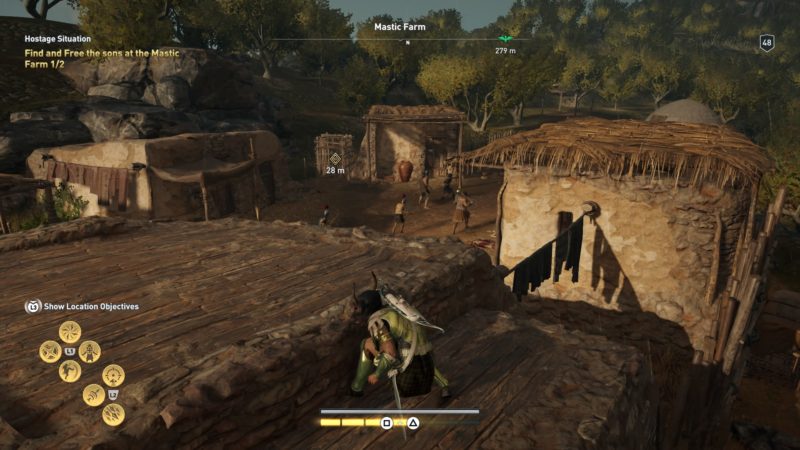 After rescuing them, they will automatically run away and get back to their mother.
Return to the farmer
Once you're done, talk to the lady again. Her exact location is shown in the map below.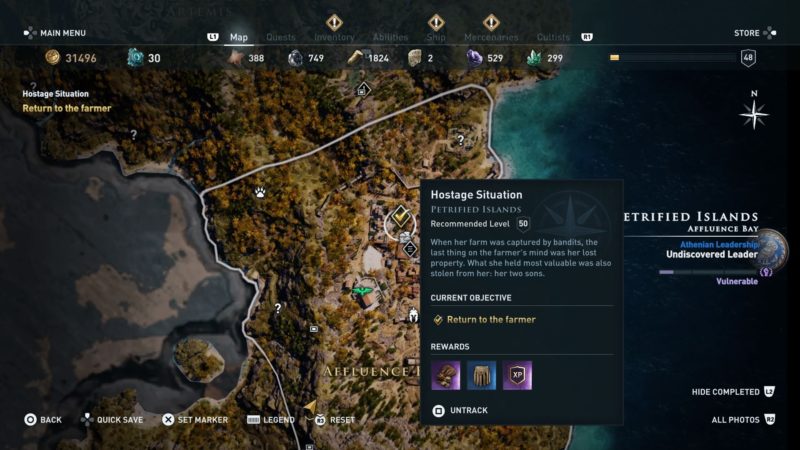 She will thank you for your help and you will get a Bandit Chief Belt plus some drachmae for your troubles.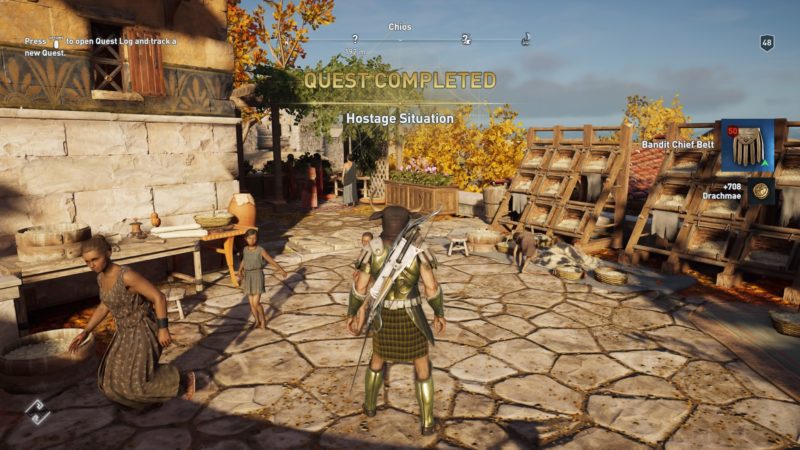 ---
Related articles:
Assassin's Creed Odyssey: Chip On Your Shoulder (Walkthrough)
AC Odyssey: Chip On Your Shoulder (Walkthrough)
Assassin's Creed Odyssey: Caged And Enraged (Walkthrough)
Assassin's Creed Odyssey: Shroud Of The Bear (Walkthrough)
AC Odyssey: Journey's End (Walkthrough)
Assassin's Creed Odyssey: Art Leading Life (All Statues)
AC Odyssey: The Message, The Stick, And The Artist