Gortyn Out Of Hand is a quest in Assassin's Creed Odyssey in the island of Messara.
Your task is to get rid of the current leader of Messara on behalf of Ptolemaios.
Here's a walkthrough of Gortyn Out Of Hand in AC Odyssey.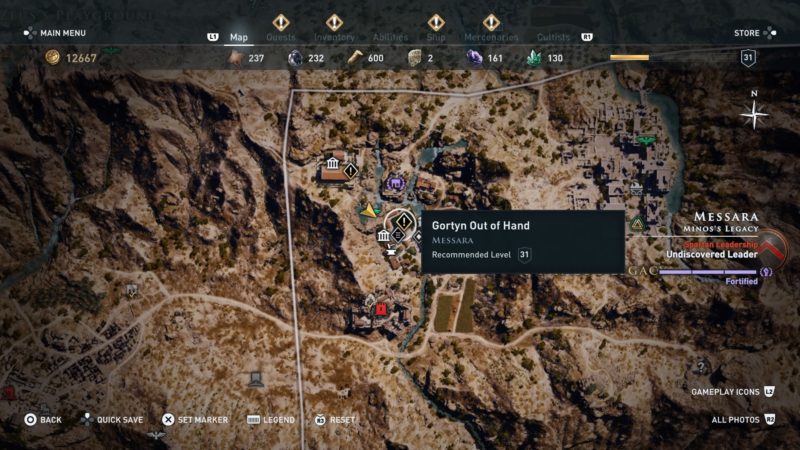 To start the mission, talk to Ptolemaios in the exact location shown in the map above.
You will see him in a group. He will ask you to get rid of the leader of Gortyn.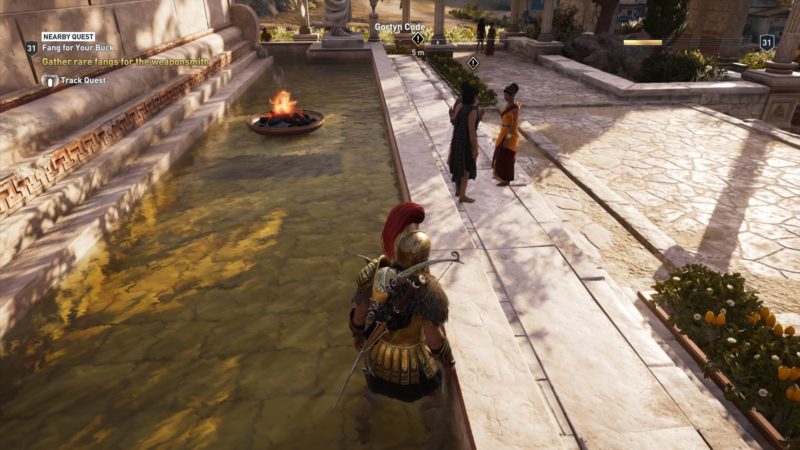 Kill the herald
Your first objective is to get rid of the herald. His exact location is shown in the map below.
You will find him inside the Leader's House, probably sleeping.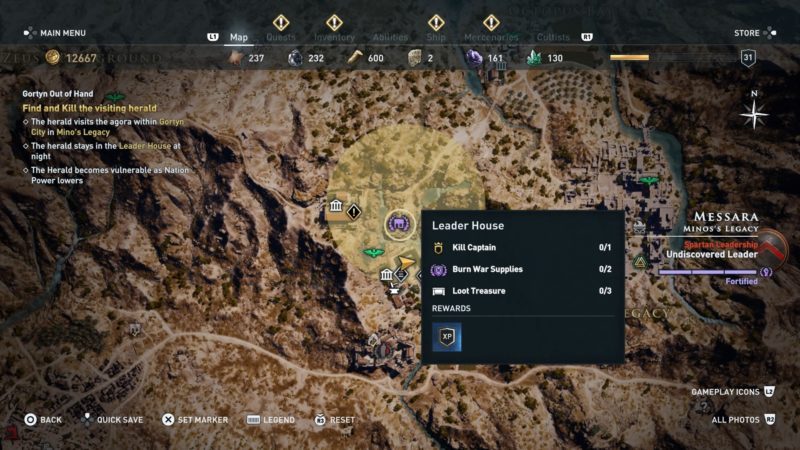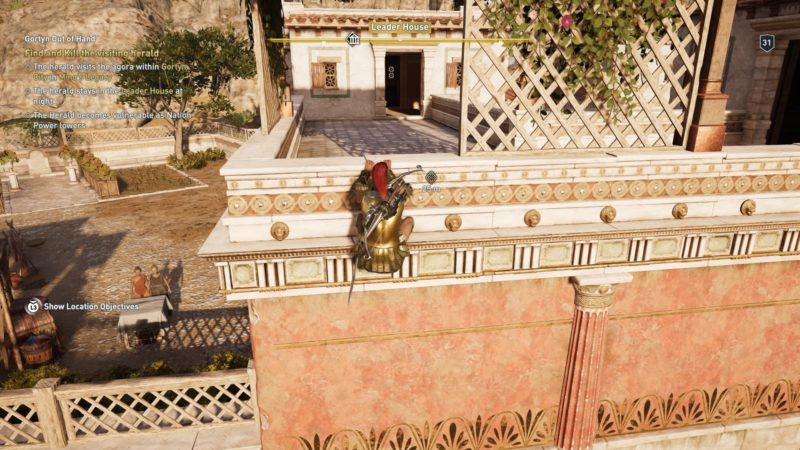 There are also war supplies to burn and a treasure box to loot.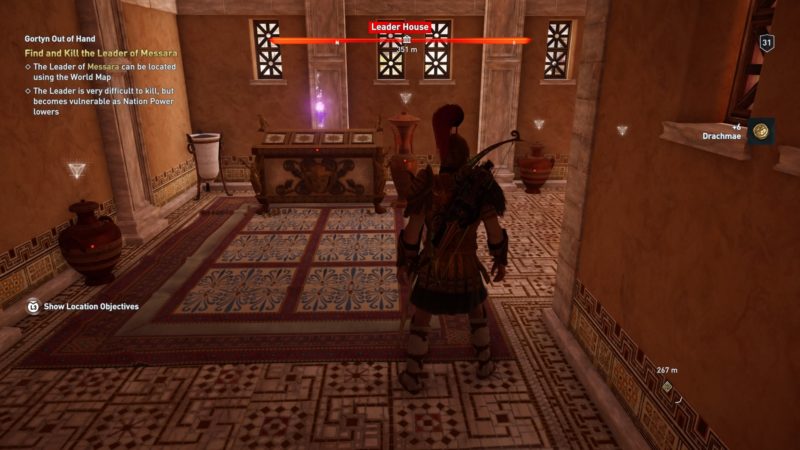 You can carry out the location objectives before or after killing the herald. One war supply is at the tallest building.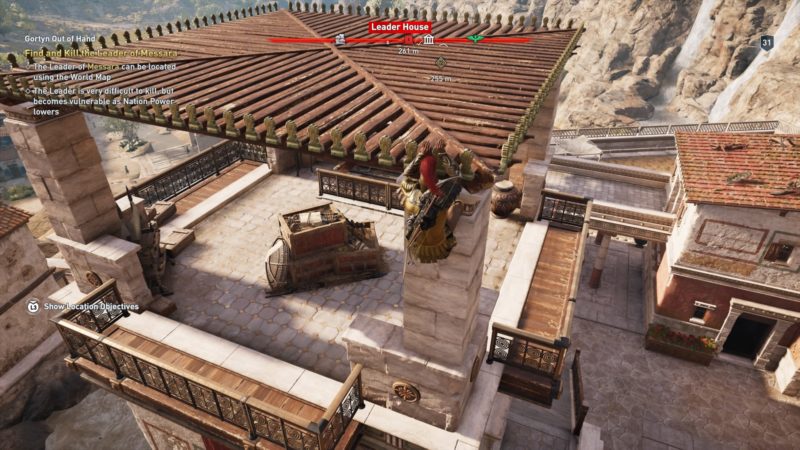 Another is somewhere in the house.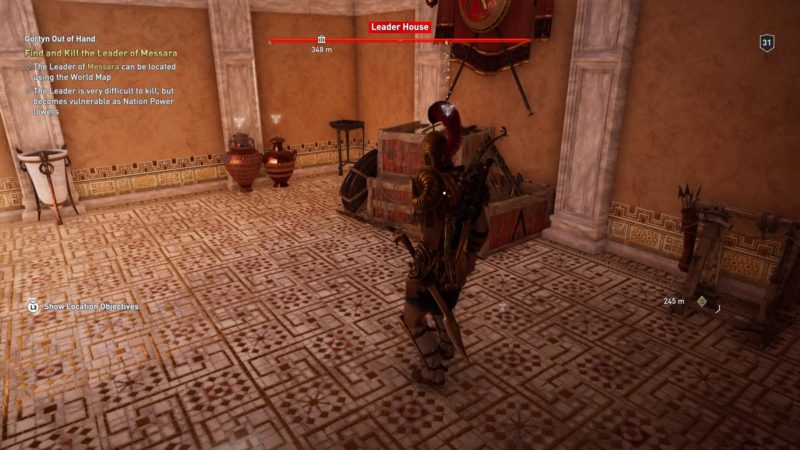 There will be soldiers guarding the area and one captain to kill.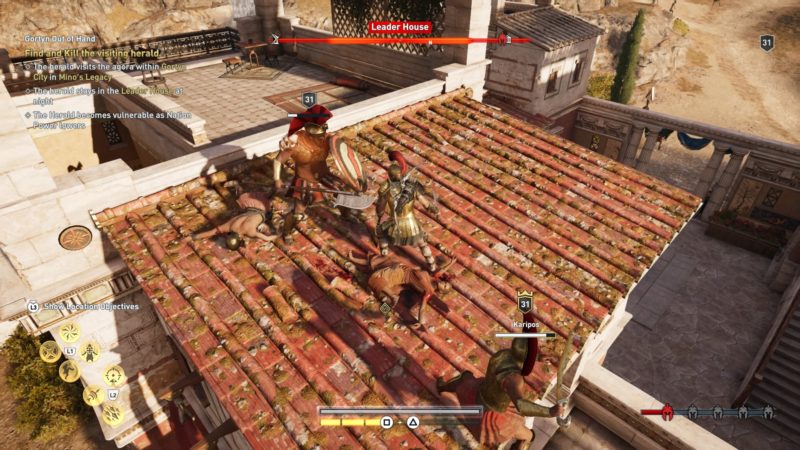 Once you're in, the herald is inside the house sleeping. You can stealth kill this guy.
Hold X to confirm kill.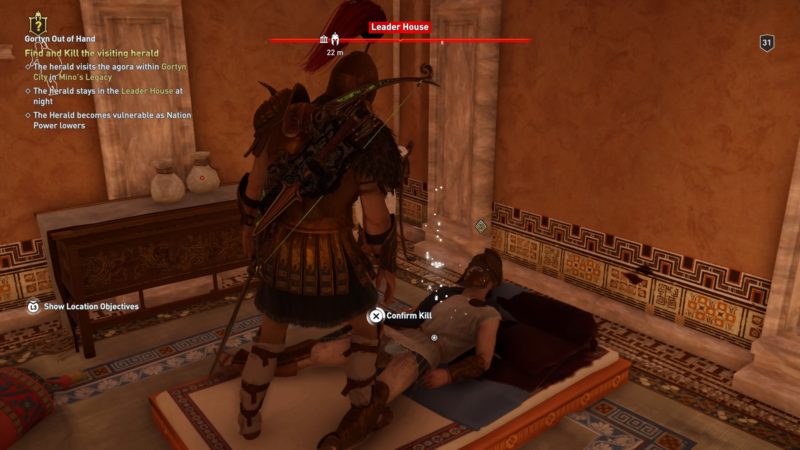 After finishing the job here, get to Daidalos Fort.
Kill the leader of Messara
The leader of Messara is located inside Daidalos Fort.
You can find his exact location in the map below.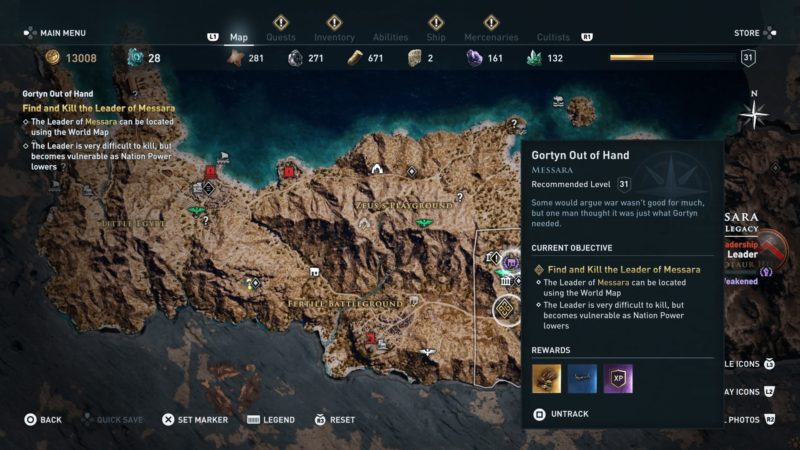 Once again, you can choose to do the location objectives, or you can just get to the leader directly. There are even more guards here, so it depends on you if you want to take the time to do any objectives.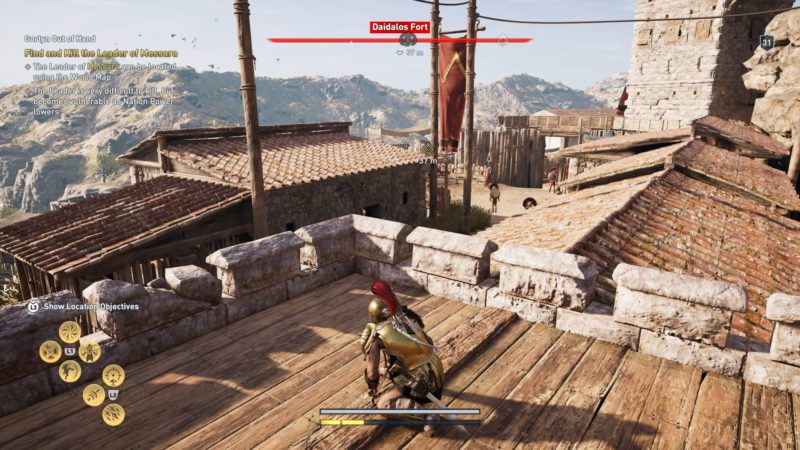 The leader is Bulis, Warrior of Zeus. He may drop a cultist clue if I recall correctly.
After defeating him, get back to Ptolemaios.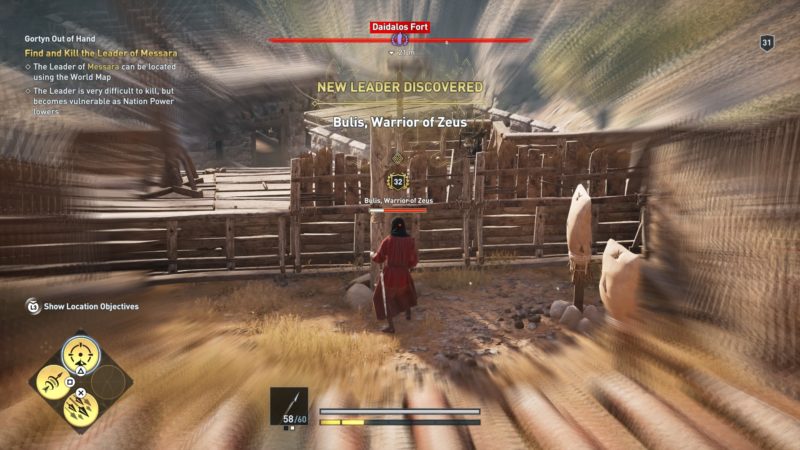 Return to Ptolemaios
Get back to the man who gave you this quest. His exact location is shown in the map below.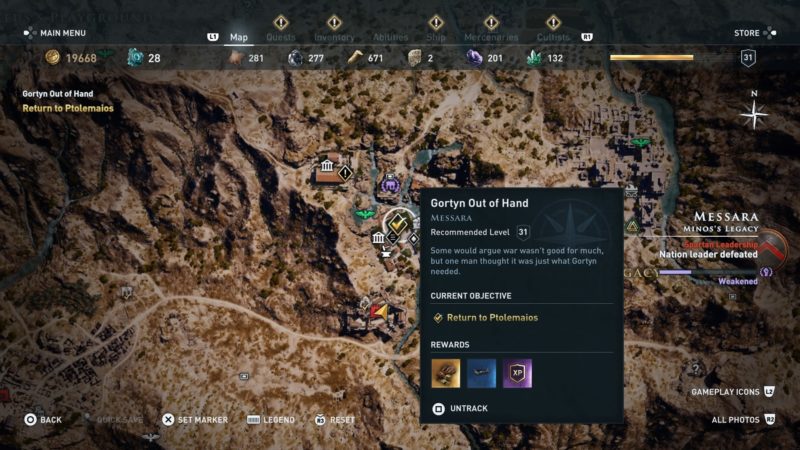 Upon completing the quest, you should get Theseus' Helmet and some drachmae.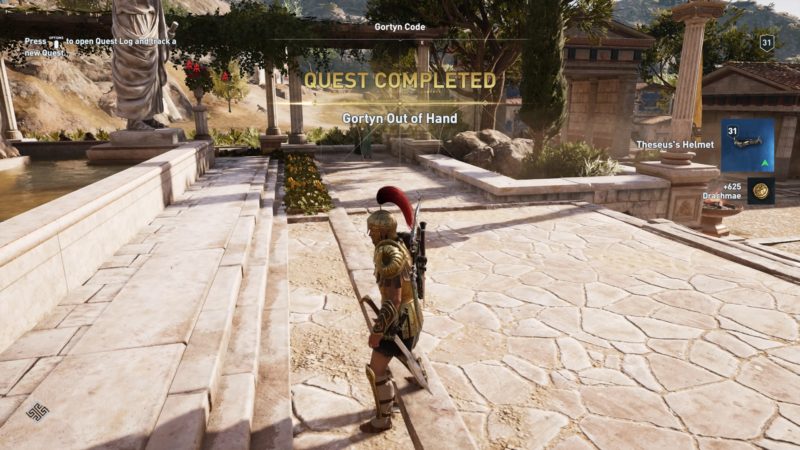 ---
Related articles:
Assassin's Creed Odyssey: Minotour De Force (Pre-Trials)
AC Odyssey: Ambition (Quest Walkthrough)
Assassin's Creed Odyssey: Revenge Served Cold (Walkthrough)
Assassin's Creed Odyssey: A Night To Remember (Walkthrough)
AC Odyssey: Blood In The Water (Walkthrough)
Assassin's Creed Odyssey: Quarry Quandary (Walkthrough)
Assassin's Creed Odyssey: Making Friends Walkthrough