Farm in Flames is a side quest in Assassin's Creed Odyssey that starts after Old Friends, Old Problems.
Your task is to help Markos burn three silos purportedly belonging to the Cerberus.
Here's a walkthrough of Farm in Flames in AC Odyssey.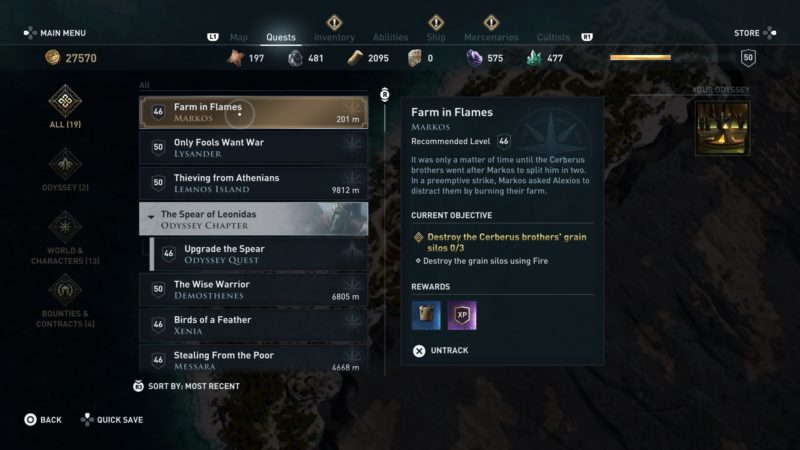 This quest is recommended for those level 46 and above, but it may be different according to your own level.
To begin the quest, talk to Markos at the Aion Vineyard in Kos.
Destroy three silos
Markos will then ask for your help to intimidate the Cerberus brothers by burning their silos.
There are three silos in total, all of them shown in the map below, marked as quest symbols.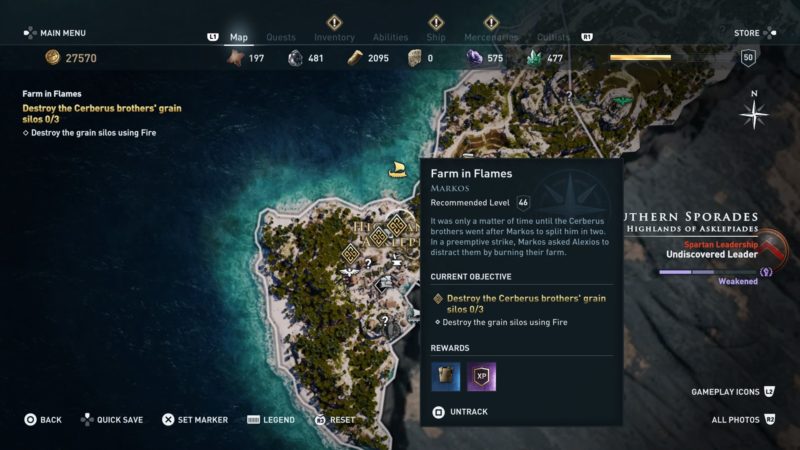 They are all pretty close to one another, and are located in the Kos Herb Fields.
To burn the silos, just use your torch and swing it at the silo. Otherwise, you can also throw your torch from a short distance.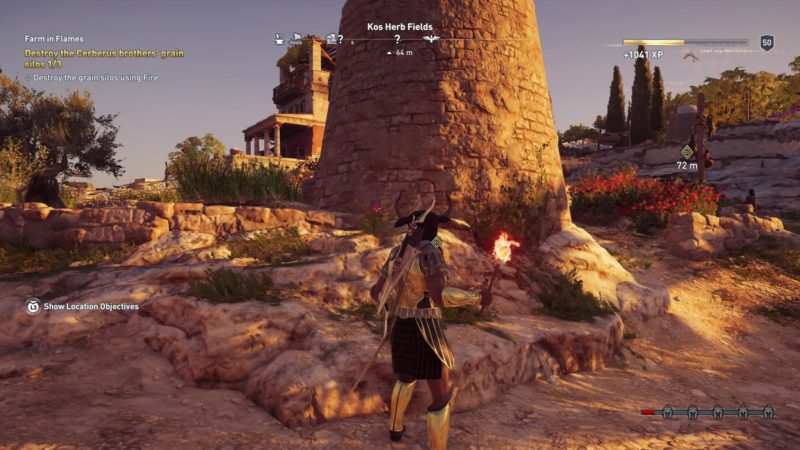 It takes a few seconds before the silo gets burnt. Do run away as there's an explosive effect.
Once you're done, get to the 2nd and 3rd silos.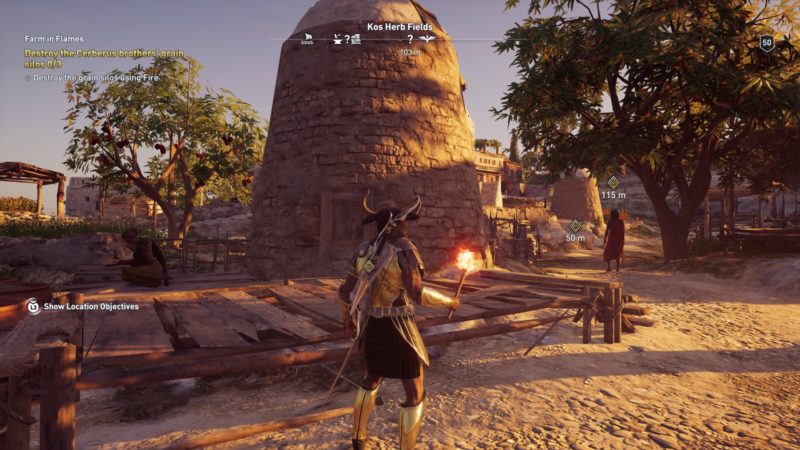 Just burn all of them and you're done. You will get a bounty for burning them, so you may have to face bounty hunters.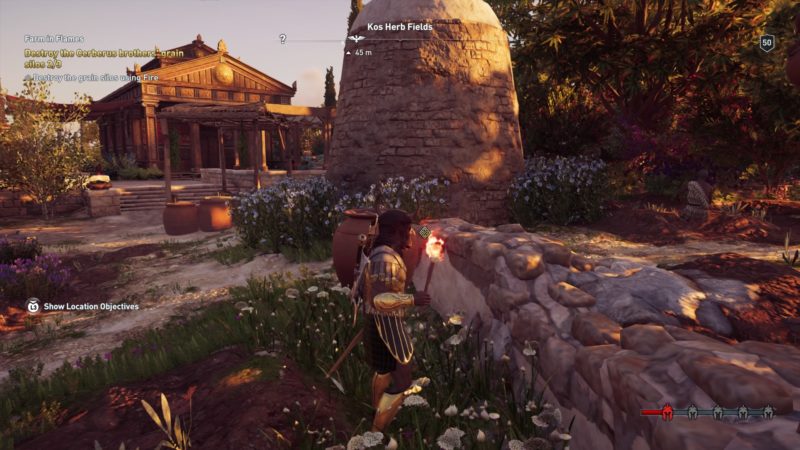 Return to Markos
Once you're done, get back to Markos at his home.
His exact location is shown in the map below.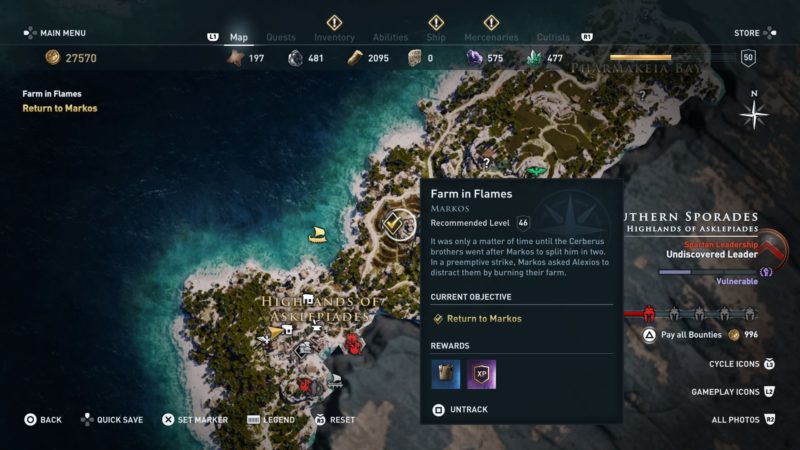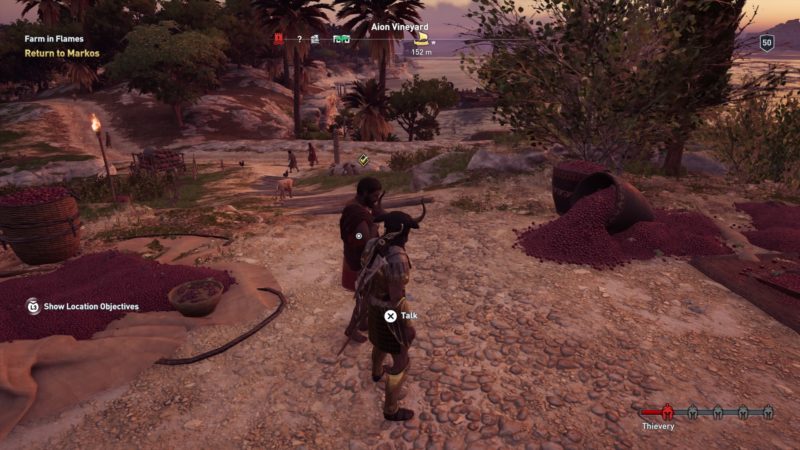 Talk to him and the quest completes here. Apparently you had burnt some innocent strangers' farm instead.
You will get a Scrapped Cuirass as a quest reward.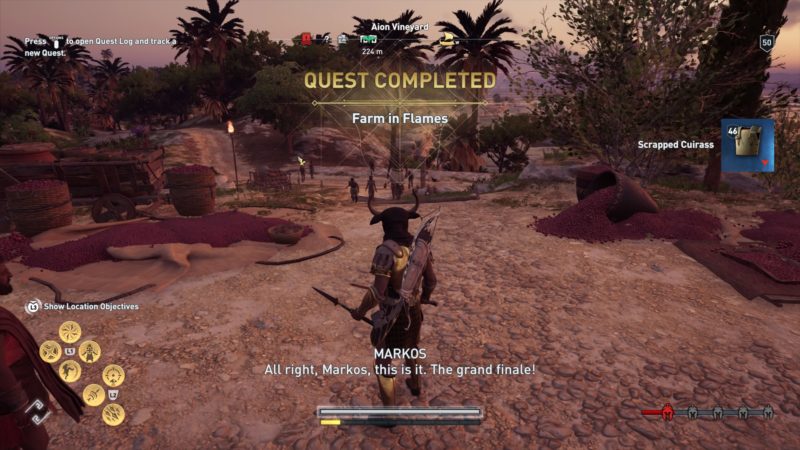 Another quest immediately loads where you have to protect Markos.
---
Related articles:
Assassin's Creed Odyssey: A Gathering Storm (Walkthrough)
AC Odyssey: Markos' Fate (Walkthrough)
Assassin's Creed Odyssey: A Business Opportunity (Walkthrough)
Assassin's Creed Odyssey: Sharp Tongue (Quest Walkthrough)
AC Odyssey: The Kingfisher And The Robin (Walkthrough)
Assassin's Creed Odyssey: Death And Taxes (Walkthrough)
Assassin's Creed Odyssey: Revenge Of The Wolf (Walkthrough)