Evening The Odds is a support quest in Assassin's Creed Odyssey involving Thespis and his play.
Your task is to find one of Thespis' actors who went missing in the region of Elis.
Here's a walkthrough of Evening The Odds in AC Odyssey.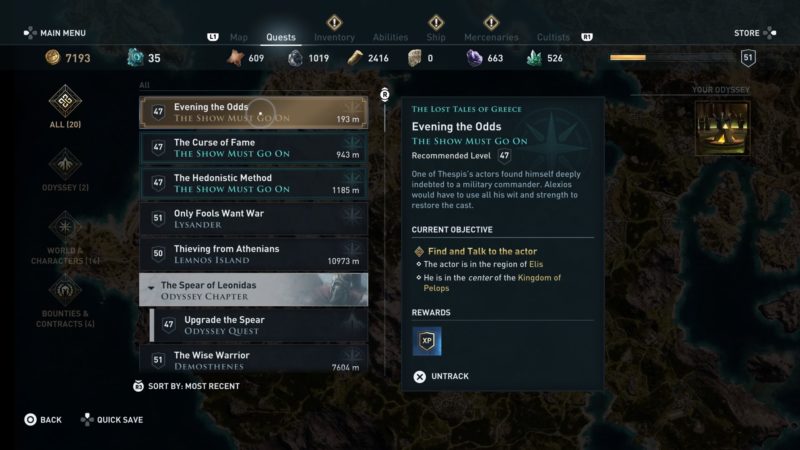 This quest is recommended for those level 47 and above, but it differs according to your own level.
To begin the quest, get to Elis.
Find and talk to the actor
The exact location of the actor is shown in the map below, marked as the quest symbol.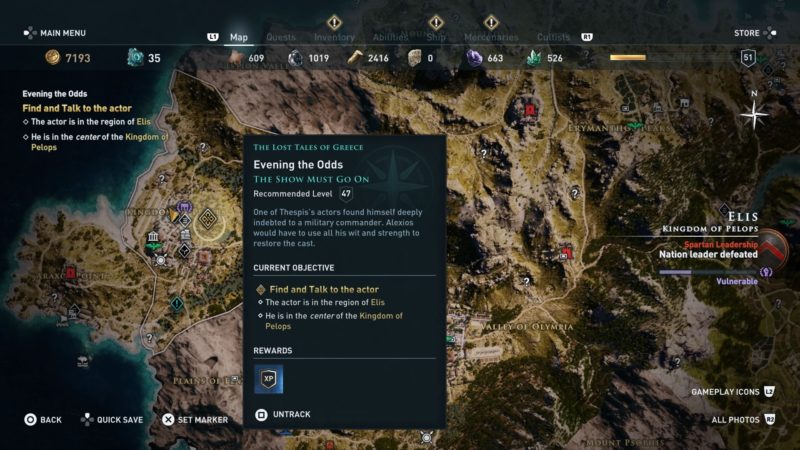 You should see him at a wooden board. Talk to him to begin.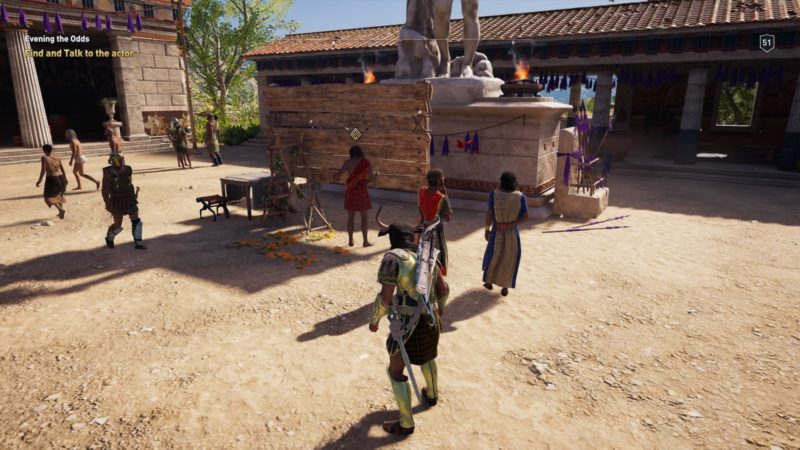 He will then tell you that he lost all of his money in gambling and became a slave. You then have to talk to his master, i.e. the commander.
During the cutscene, you need to choose between three options. They may lead to different outcomes.
I chose the first option, i.e. to work off his debt.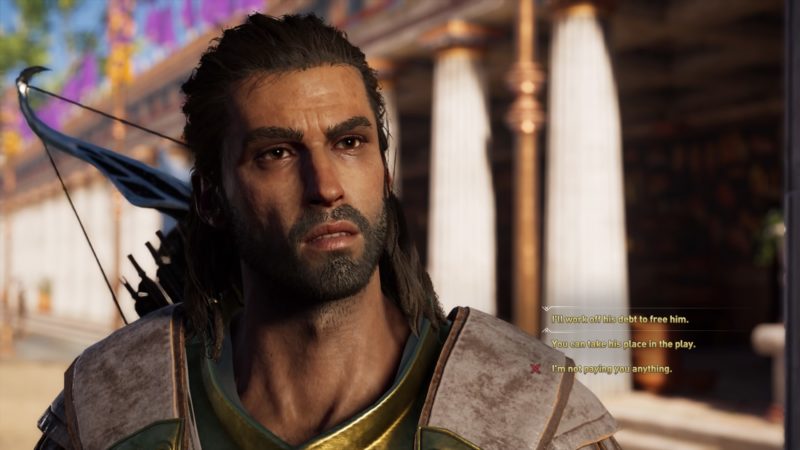 Look for a charm
The commander will then say that he lost his charm somewhere at the Stable of Augeias.
Its exact location is shown in the map below.
As you get there, you'll notice plenty of animals, especially hyenas and boars.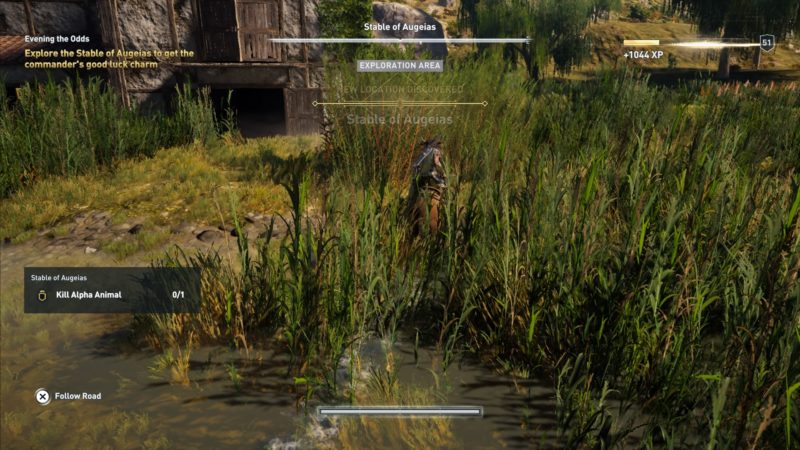 There's also an alpha animal there, i.e. a boar. You should find three boars in total.
Once you've gotten rid of them, or avoided their detection, get to the top floor of the stable.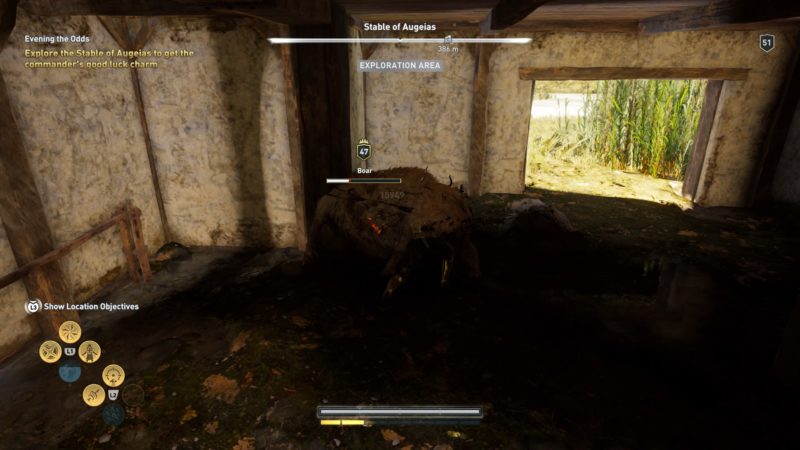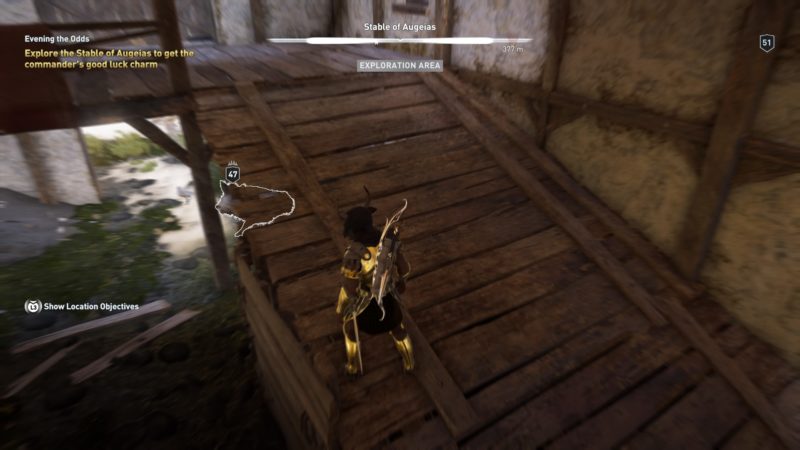 You should see the commander's bag at the corner of the stable.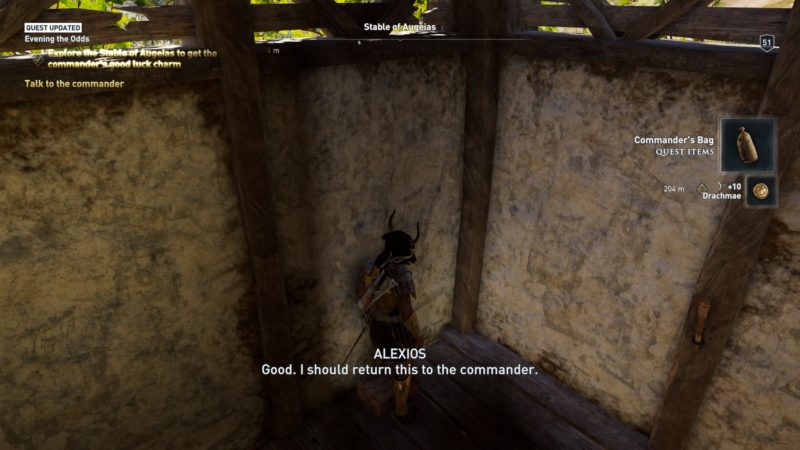 Talk to the commander
Now, get back to the commander at the location shown below.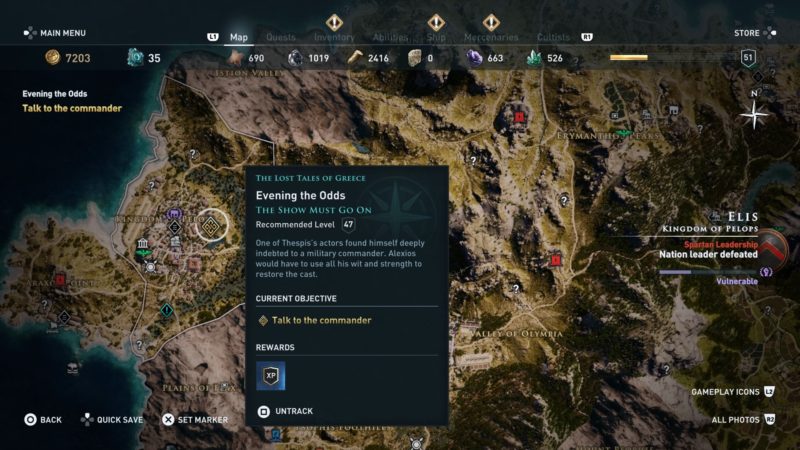 During the conversation, you can hand over the charm (weapon) or probably fight him.
I chose to hand it over.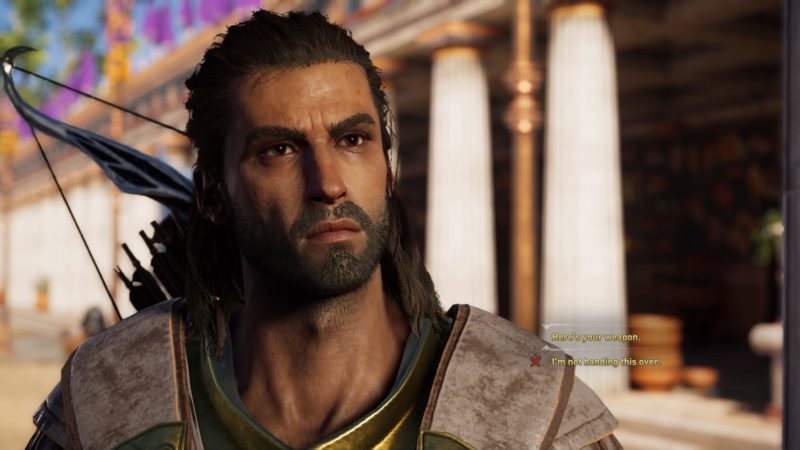 The quest completes here, and the actor is free to go to meet Thespis for the play on Leonidas.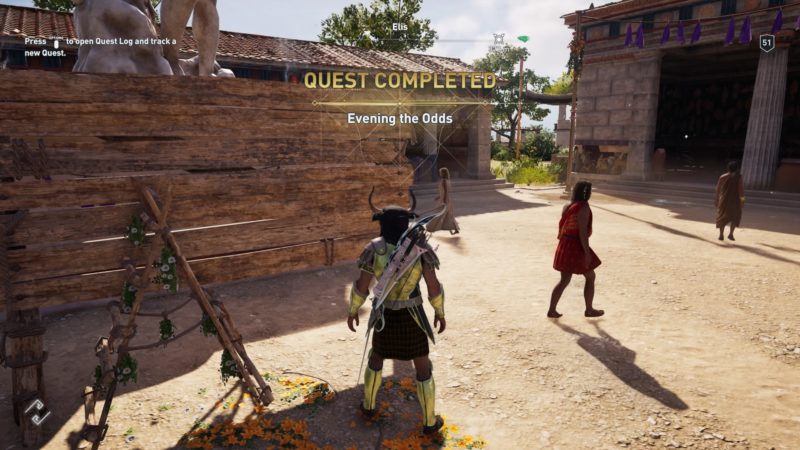 ---
Related articles:
AC Odyssey: The Curse Of Fame (Walkthrough)
Assassin's Creed Odyssey: A Sophisticated Tipple (Walkthrough)
Assassin's Creed Odyssey: Blood For Aphrodite (Walkthrough)
AC Odyssey: The Best Defense (Walkthrough)
Assassin's Creed Odyssey: The Ore Of Aphrodite (Walkthrough)