Effects of the Dead is a side quest in Assassin's Creed Odyssey's DLC "Legacy of the First Blade".
Your task is to help a woman who knew Brasidas look for a bag belonging to him.
Here's a walkthrough of Effects of the Dead in AC Odyssey.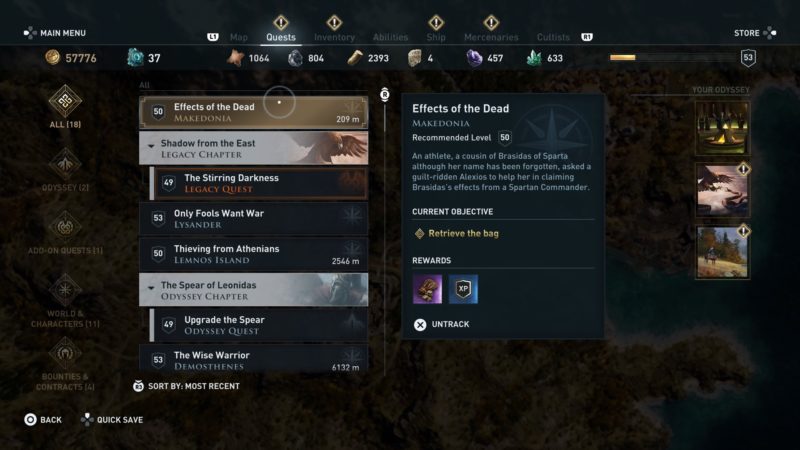 This quest is recommended for those level 50 and above, but it differs according to your own level.
To begin this quest, get to the Roots of an Empire in Makedonia. The exact location of the woman is shown in the map below.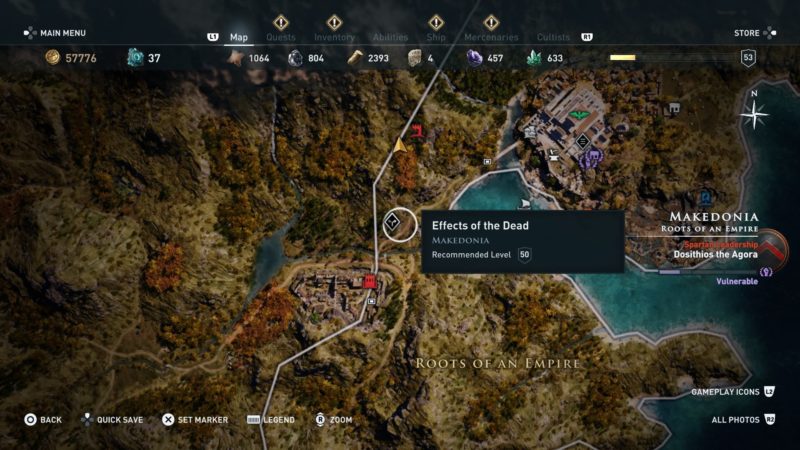 You should see her near the hung leathers. Talk to her. During the conversation, you can tell the truth or lie.
I chose the honest option.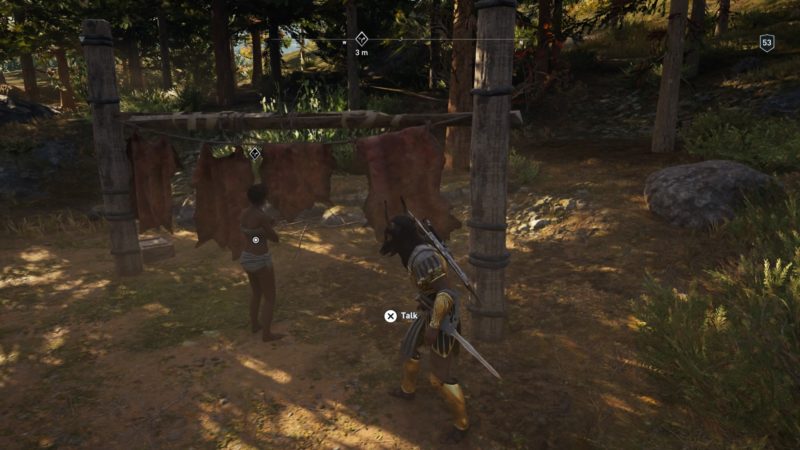 Retrieve the bag
She will tell you that she is a cousin of Brasidas and needs your help to retrieve his bag.
The exact location of the fortress is shown in the map below, marked as the quest symbol.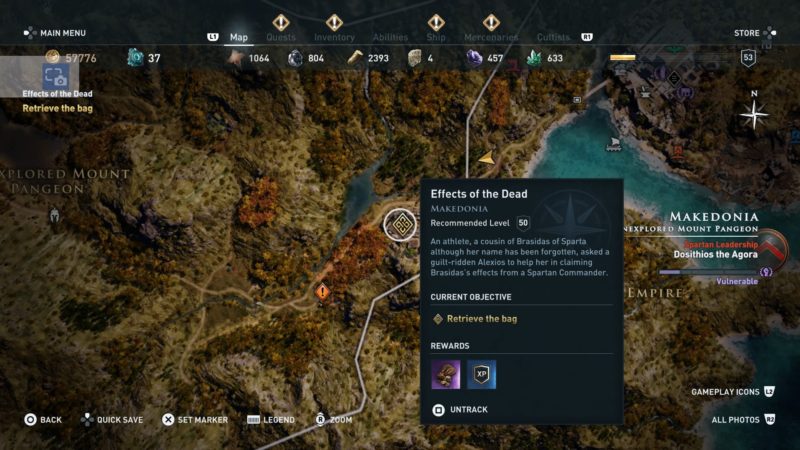 As you get there, you should see some guards inside. There are also prisoners you can free.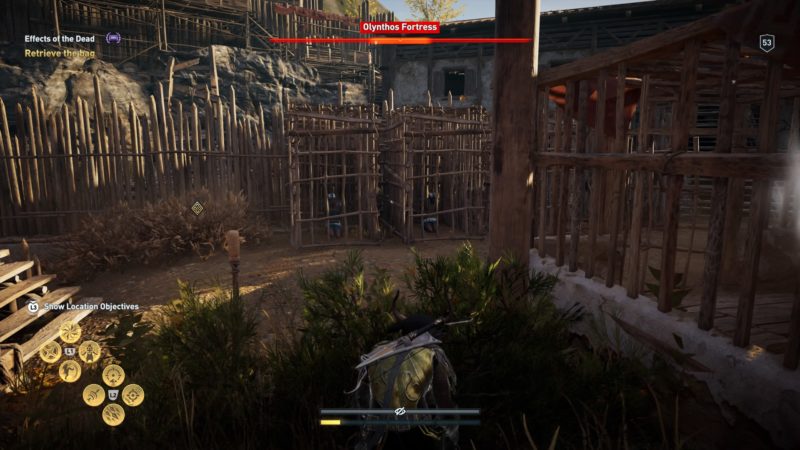 The bag is located behind the prison cages. Retrieve the bag and you're almost done.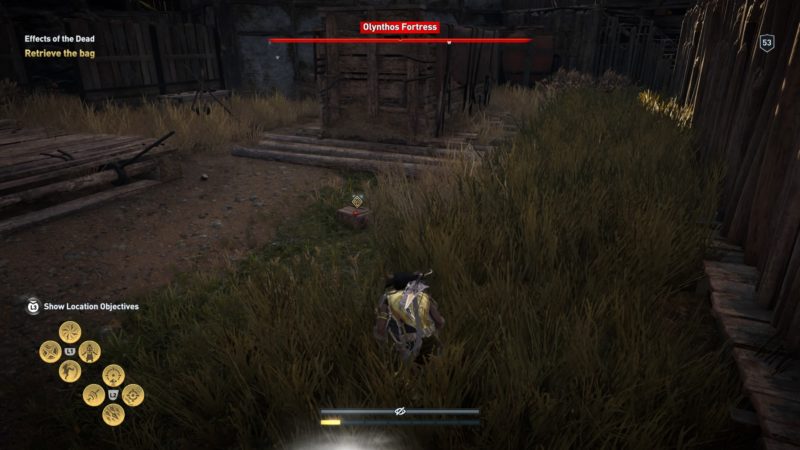 Return to the woman
Bring the bag back to the woman in the location shown below.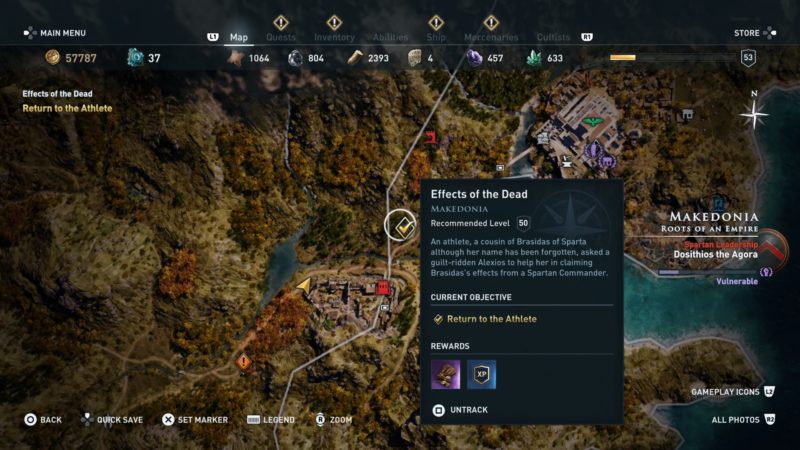 The quest completes after delivery, and you should earn some drachmae plus soft leather.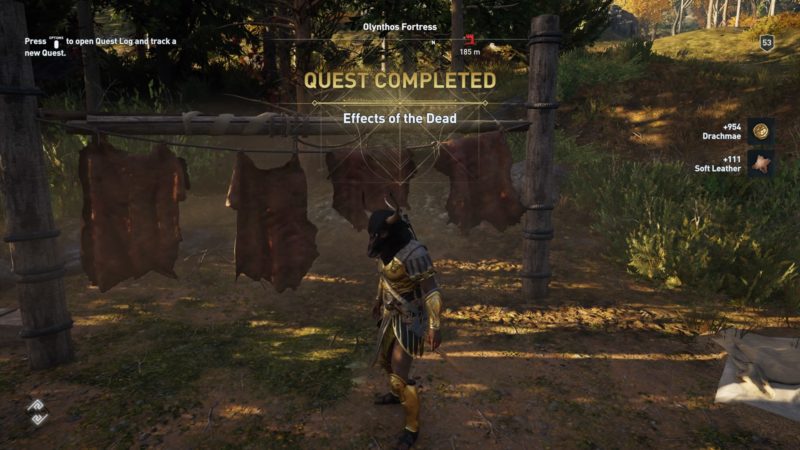 ---
Related articles:
Assassin's Creed Odyssey: A Curious Request (Walkthrough)
AC Odyssey: Again, Malaka (Quest Walkthrough)
Assassin's Creed Odyssey: Test Of Judgment (Walkthrough)
Assassin's Creed Odyssey: Thank You, Malaka! (Walkthrough)
AC Odyssey: Whimpers Through The Fog (Walkthrough)
Assassin's Creed Odyssey: Mysterious Malady (Quest Walkthrough)