The Daughters of Artemis is a side quest in Assassin's Creed Odyssey, but as you know, side quests or optional quests can be super important.
This line of quests will lead you to killing mythical creatures, like this Kalydonian boar which is much bigger and stronger than regular ones.
Here's a walkthrough on The Daughters of Artemis quest and where to find the Kalydonian boar.
Start the quest at the Temple of Artemis
You can find Daphnae, the leader of the Daughters of Artemis, at the Temple of Artemis. It should be symbolized by an exclamation mark in the map if not mistaken.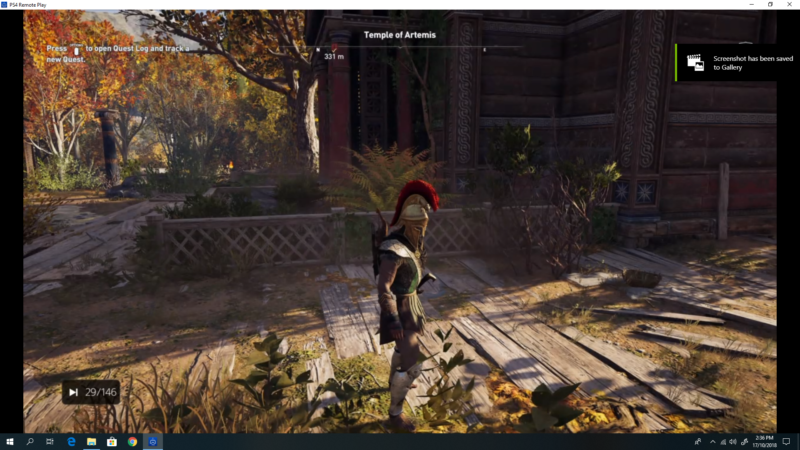 The recommended level for this quest is level 13, which should be heeded, because it really was difficult killing the Kalydonian boar as a level 12.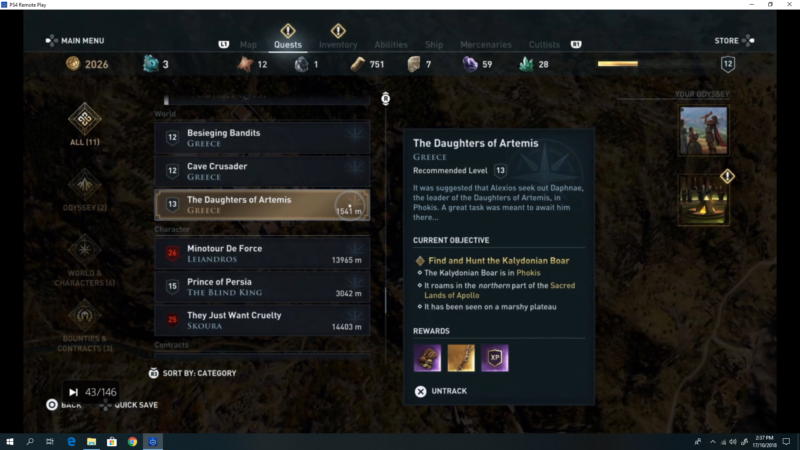 Location of the Kalydonian boar
Here's the exact location of the boar. It is marked as the red paw, right beside the quest marker.
It's in the sacred lands of Apollo.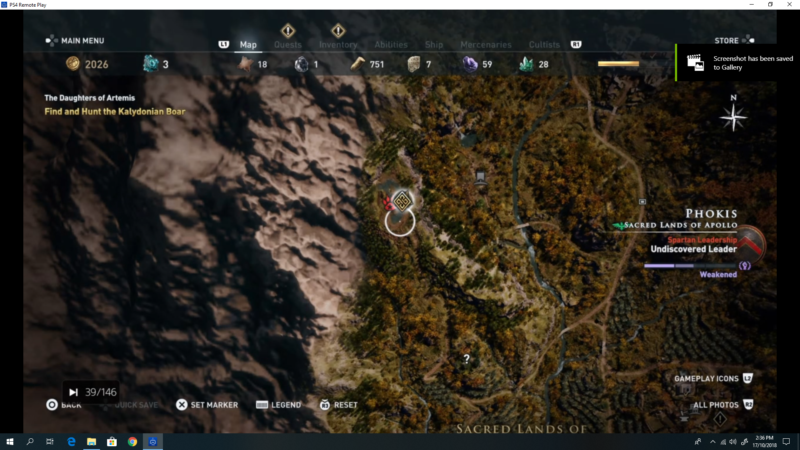 How to kill the Kalydonian Boar
You will notice that this boar is much bigger than the regular boars in the jungle. It's also pretty strong in attacks.
The HP is rather high and requires many hits to kill this mythical beast.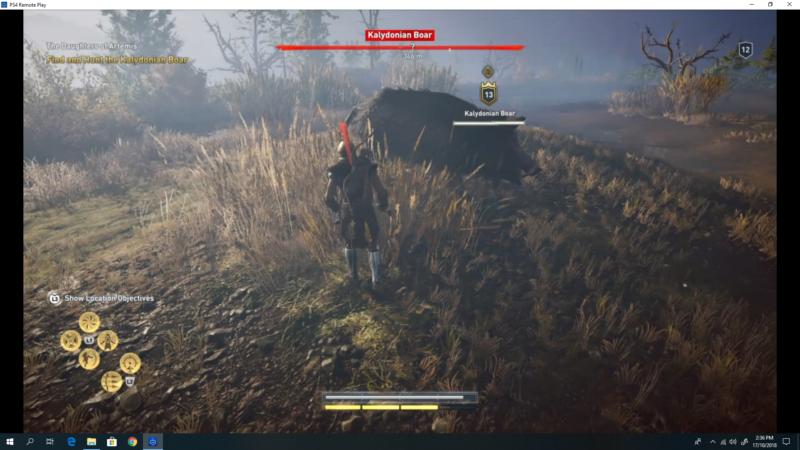 The hardest part of the fight is this. This Kalydonian boar summons three other boars during fights. They hit pretty hard and in succession so you should try to dodge or stun them. It can get pretty darn annoying.
Furthermore, after you kill these three boars, another three will be summoned after a short period of time. So try to hit it as much as possible in between summons.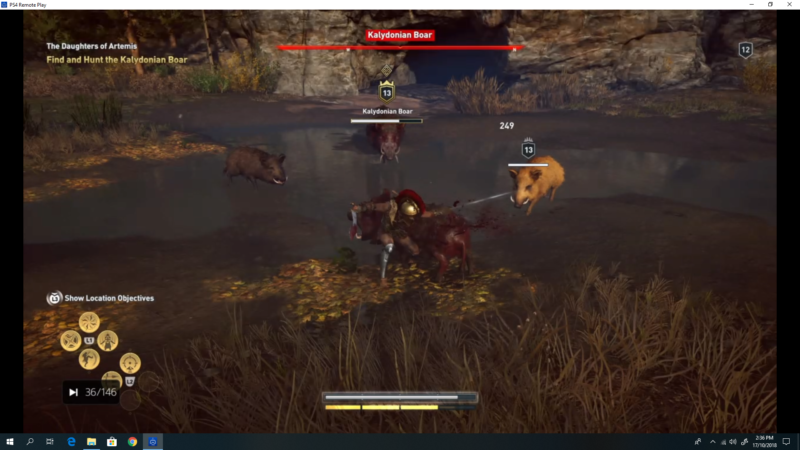 It also takes time for the small boars to start attacking you. You will see them coming first but they will just stand there for a few seconds.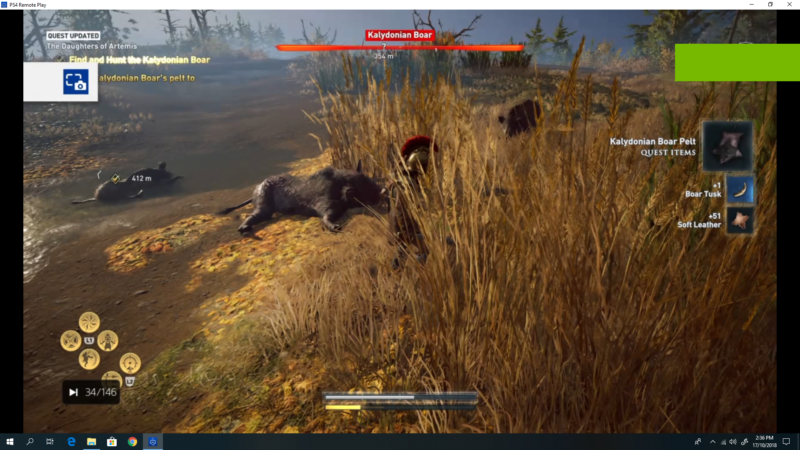 And that's about it. This Kalydonian boar requires a lot of patience. You should keep the healing skill equipped with you and perhaps some stun skills as you probably need them.
Personally I took around 3 rounds of boar summons before killing this beast. And this is the easy mode!
Deliver the pelt to Daphnae
After killing the boar, go back to Daphnae at the exact location shown in the screen below.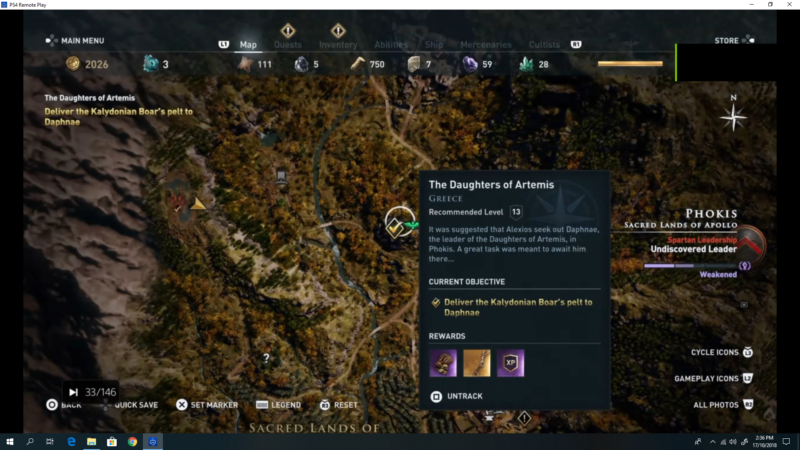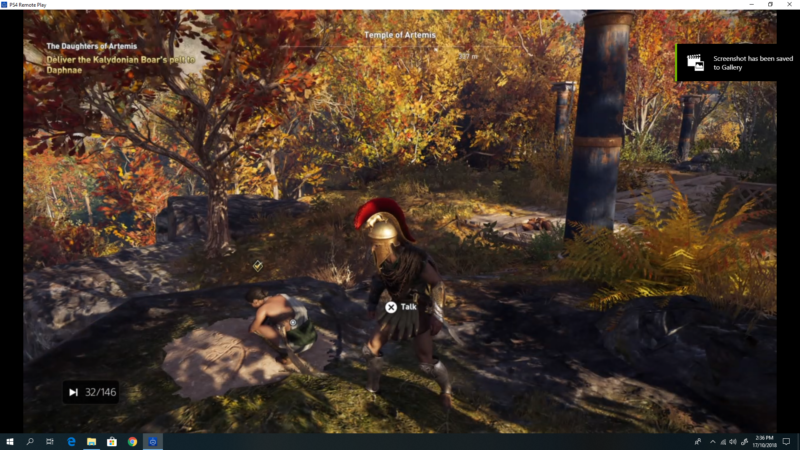 She will then talk about other beasts that you can kill. This will unlock about 8 different creatures to hunt.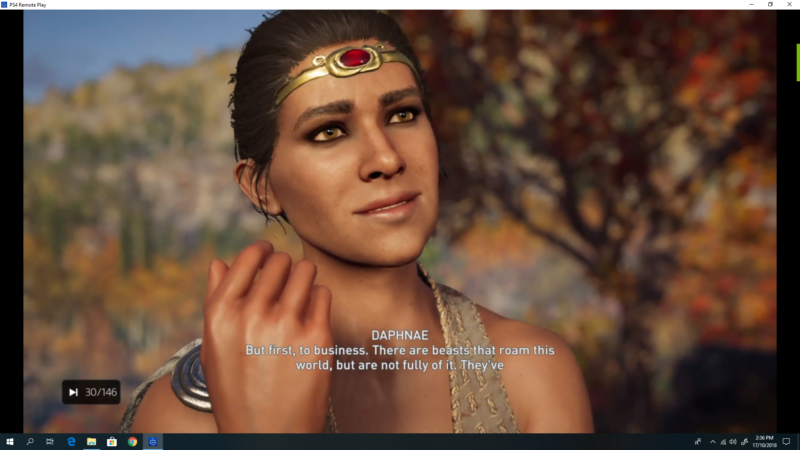 You should also get the Artemis' Bow (legendary) as your quest reward.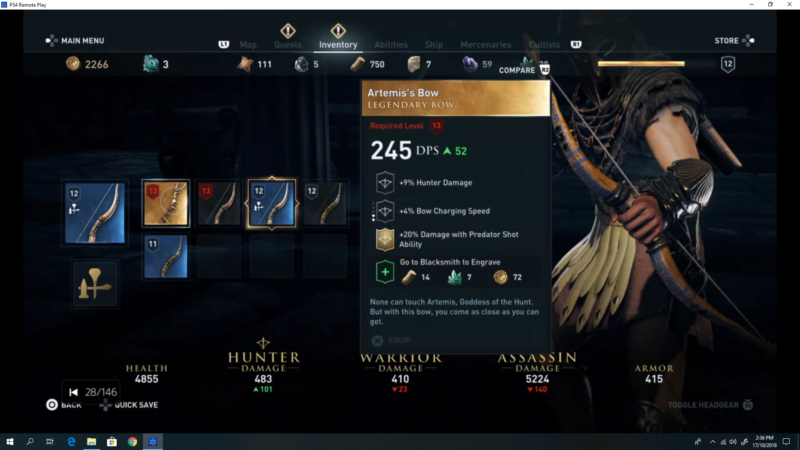 Hopefully this walkthrough on The Daughters of Artemis has been helpful for you.
---
Related articles:
Assassin's Creed Odyssey: Memories Awoken Quest Walkthrough
AC Odyssey: Photios' Pre-Tirement Walkthrough (Desphina Fort)
How To Unlock Conquest Battles In AC Odyssey
Assassin's Creed Odyssey: The Serpent's Lair Walkthrough
Snake In The Grass Walkthrough – Where Is Elpenor
Assassin's Creed Odyssey: Age Is Just A Number (Quest)
AC Odyssey: How To Synchronize Locations
All Orichalcum Locations In AC Odyssey
Assassin's Creed Odyssey Bounties Guide: How To Remove Bounty