Dagger to the Heart is a quest in Assassin's Creed Odyssey involving Agapios and the Dagger.
Your task is to help Agapios' friend kill a man who threatened their children.
Here's a brief walkthrough of Dagger to the Heart in AC Odyssey.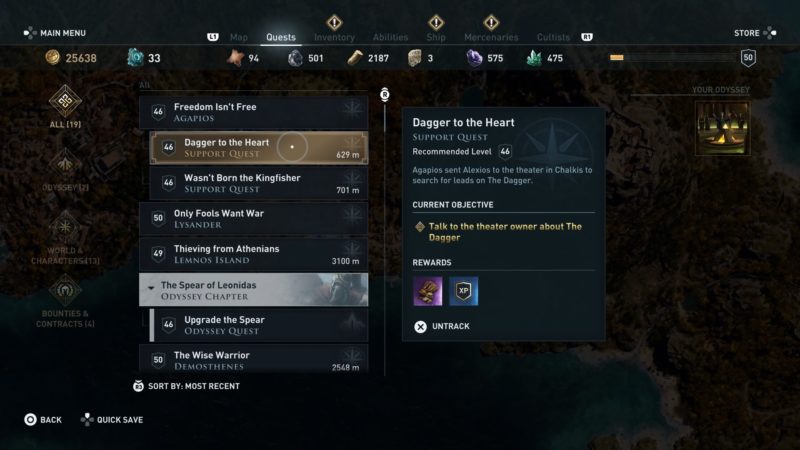 This quest is recommended for those level 46 and above, but it may differ according to your own level.
To begin, talk to the theater owner in Dirfi Foothills about the man named The Dagger.
His exact location is shown in the map below, marked as the quest symbol.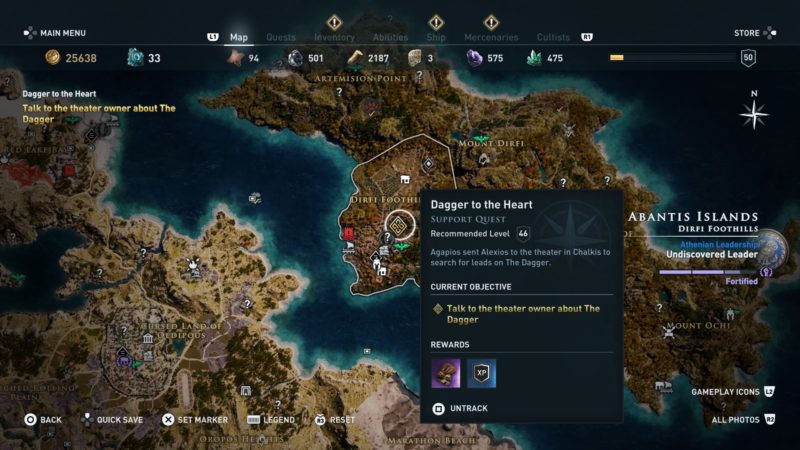 You will find a couple at the bottom of the theater.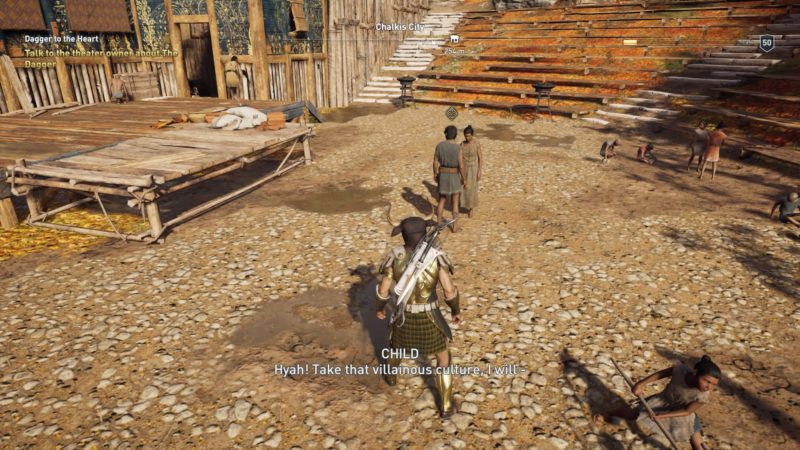 Deal with the Dagger associate
He will ask you for a favor, i.e. to deal with the Dagger's associate.
Now, get to the town area, which is shown in the map below.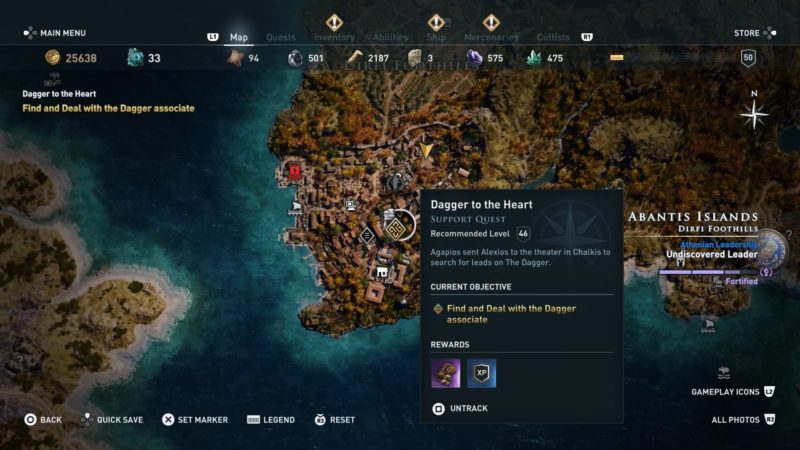 You should find a couple of guards, but the associate is the one who's level 50.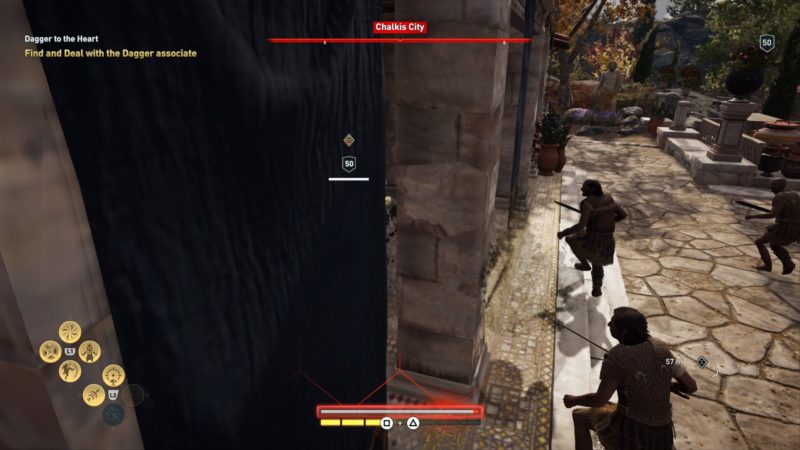 As you get there, the guards will attack you. Kill all of them.
After defeating the associate, get back to the couple.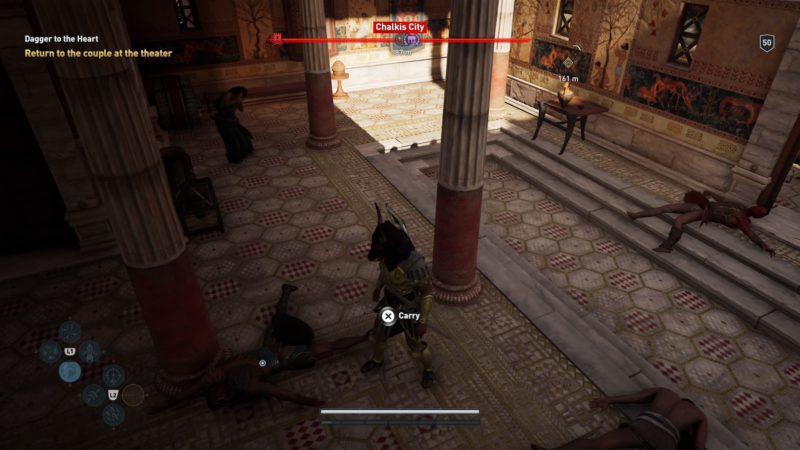 Return to the theater
Get back to the theater in the location shown below.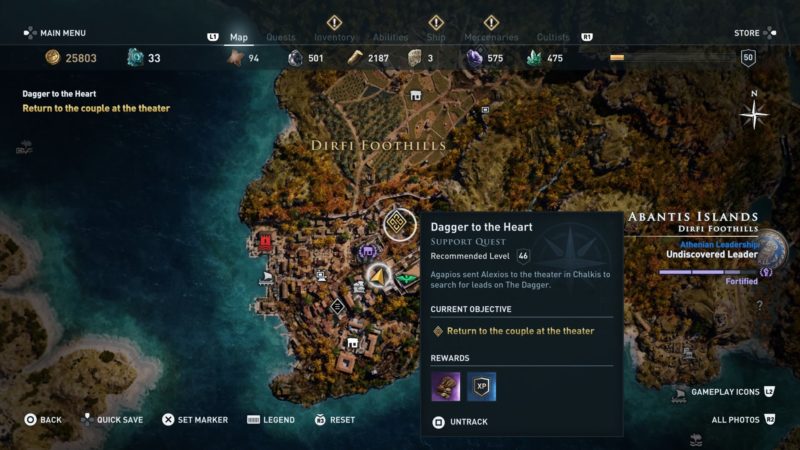 As you arrive, a cutscene will load. You will find the couple surrounded by the Dagger's men.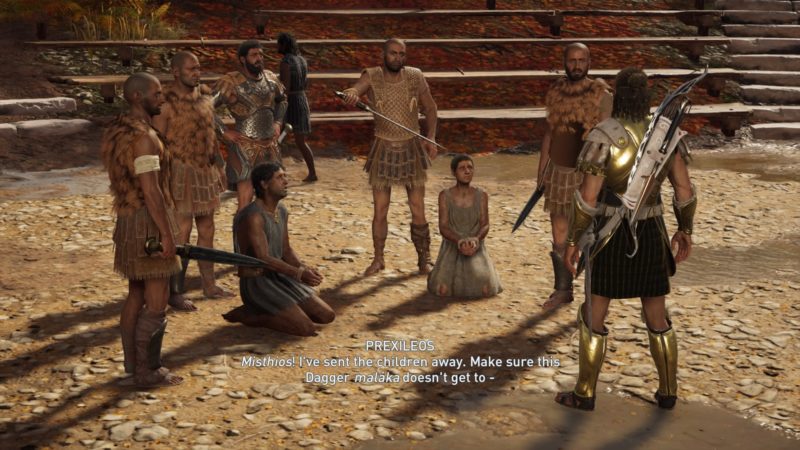 During the conversation, you had to pick between saving either one of them, or choosing to kill the Dagger's men.
I chose the one with the fight option, and both of them (couple) ended up getting killed.
If you had chosen either of them, the outcome may be different.
Kill the Dagger members
After the cutscene, kill all of the Dagger's men.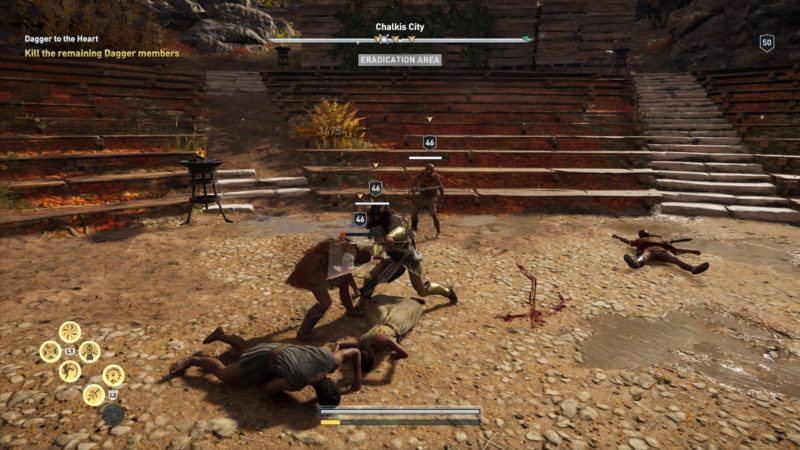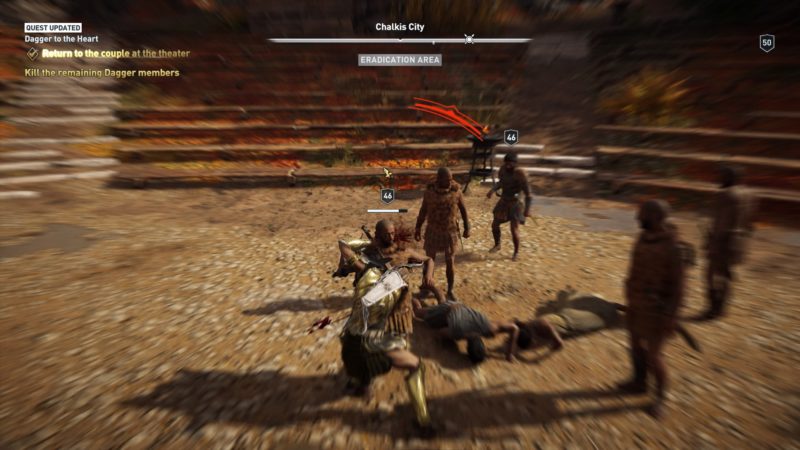 The quest completes after they're all dead. You will get a Theatrical Blade as a reward.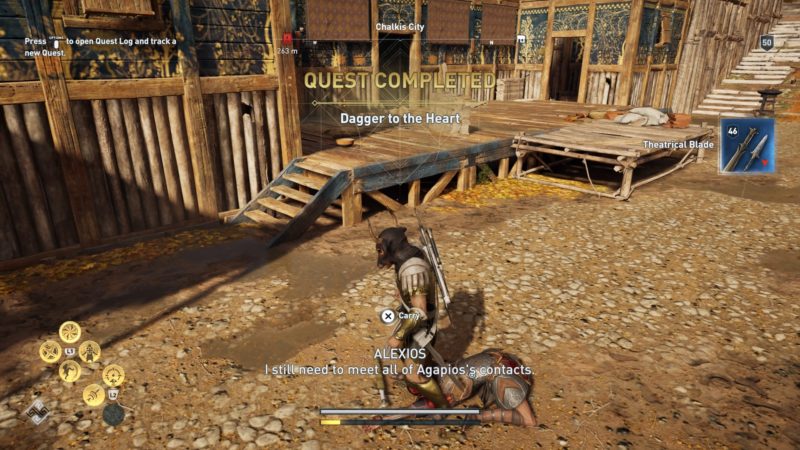 ---
Related articles:
Assassin's Creed Odyssey: Blood And Water (Walkthrough)
AC Odyssey: Test Of Character (Walkthrough)
Assassin's Creed Odyssey: Death And Taxes (Walkthrough)
Assassin's Creed Odyssey: Sacred Favors (Walkthrough)
AC Odyssey: Not My Mother's Daughter (Quest Walkthrough)
Assassin's Creed Odyssey: A Godless Blight (Walkthrough)