Chasing Phantoms is a side quest in Assassin's Creed Odyssey involving Eppie.
Your task is to get to Orion's tomb as there are rumors that one of the stele pieces is there.
Here's a walkthrough of Chasing Phantoms in AC Odyssey.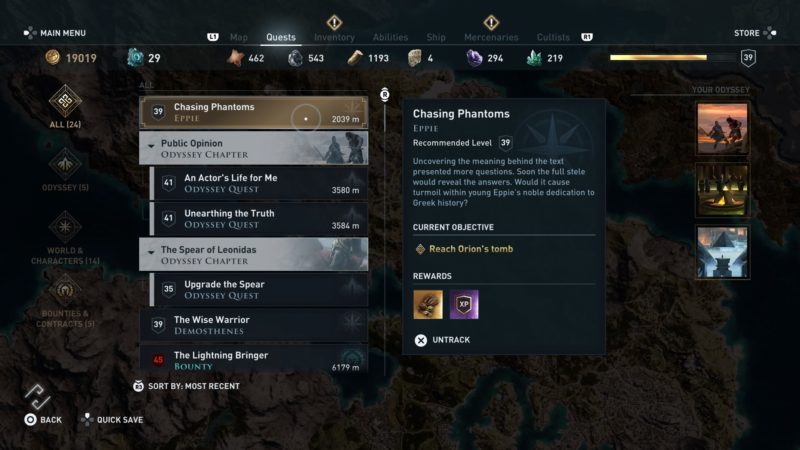 This quest is recommended for level 39 and above, but it may differ according to your character's level.
Reach Orion's tomb
The first objective is to get to Orion's tomb. You can find the exact location shown in the map below, marked as the quest symbol.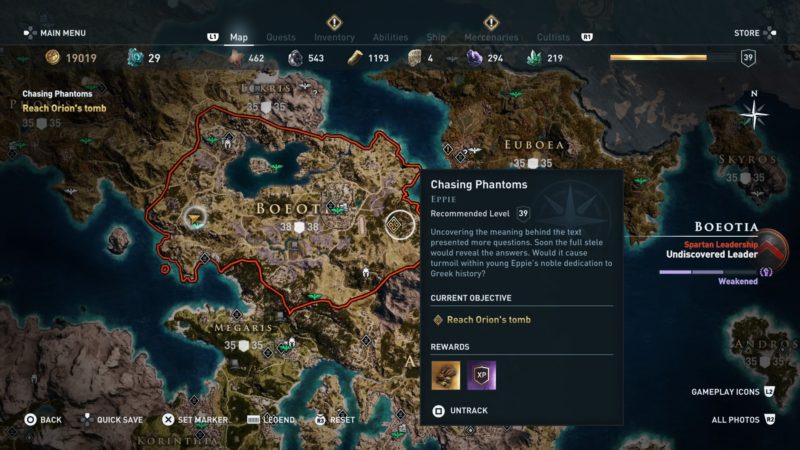 As you get there, you should see this entrance to the tomb.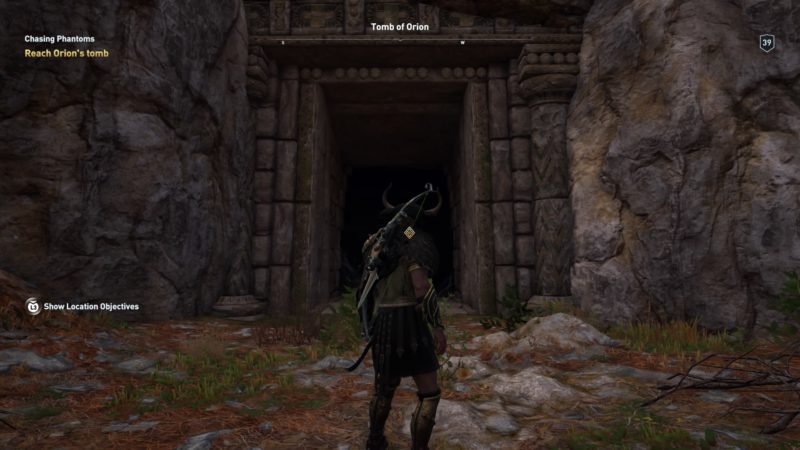 Walk inside and a cutscene will load.
You will find one of the men dying, and he will tell you where the people who took the stele went.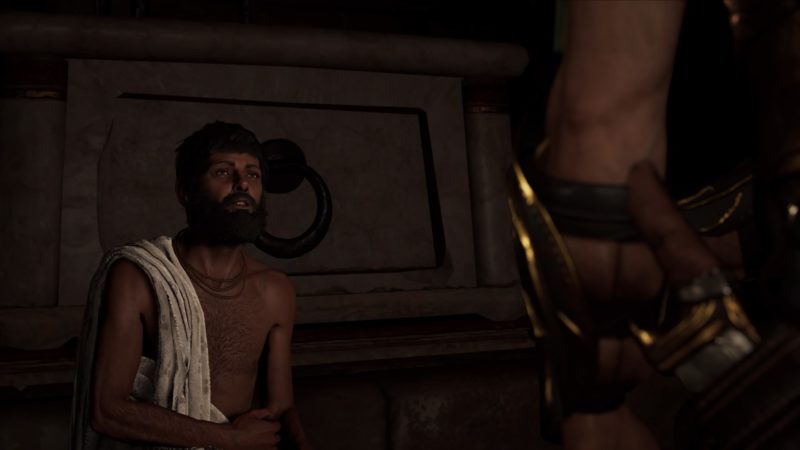 Find and kill the crazed worshipers
Get to the center of Oropos Heights and find the entrance to the cave. The exact location is shown in the map below.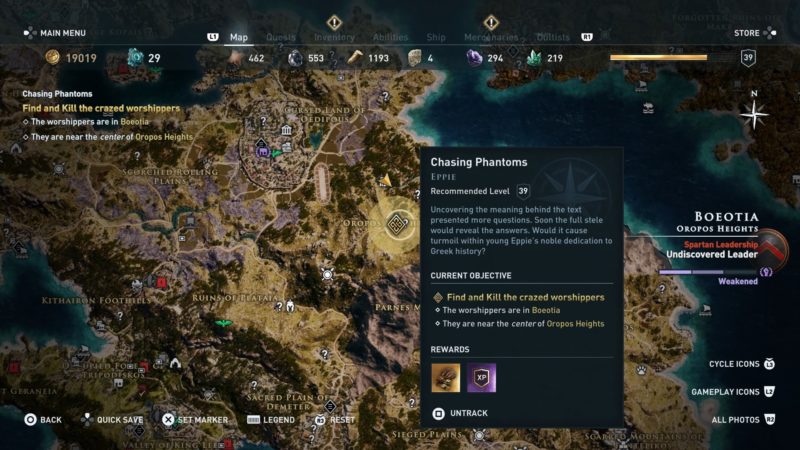 You should see this opening here. It's called the Cave of Madness.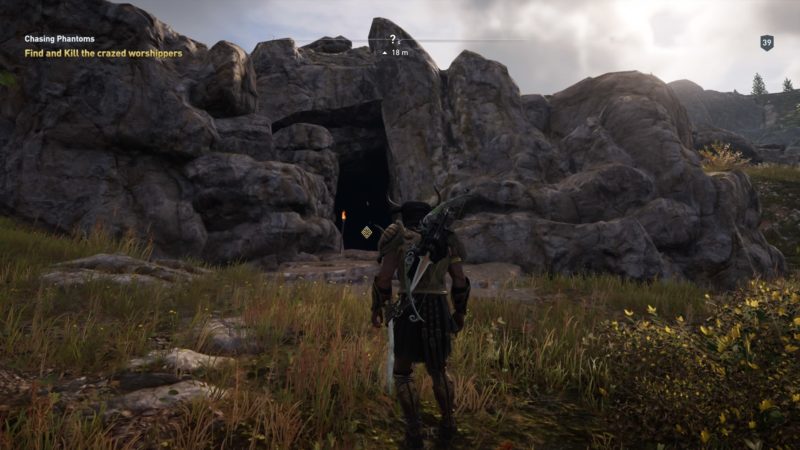 As you go in, you will notice three crazed worshipers inside.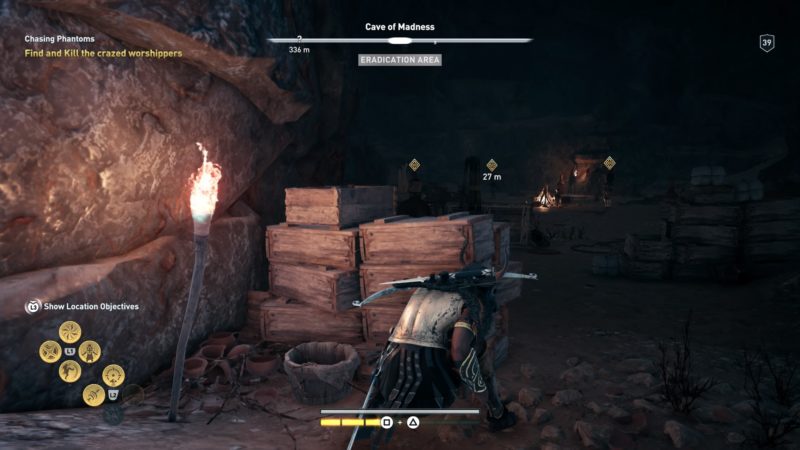 Kill all three of them and loot their bodies. One of them is holding the stele piece. You should also get a waistband and some drachmae.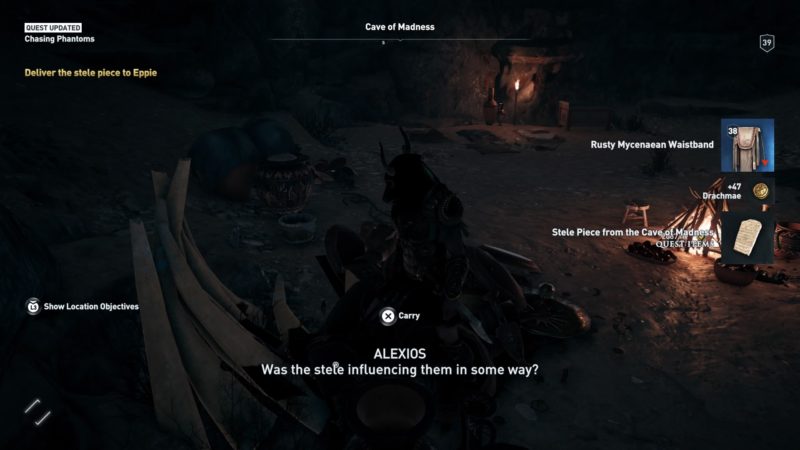 Return to Eppie
Get back to Eppie who is still waiting at the same spot as the previous quests. His exact location is shown in the map below.
He is at the treasure chest down below.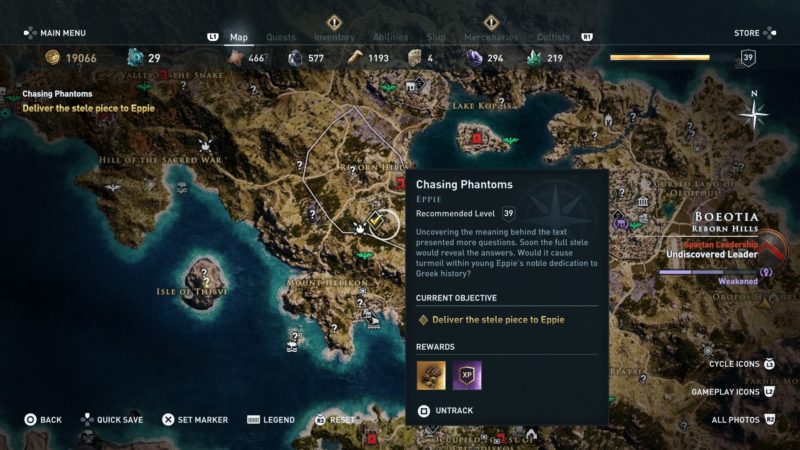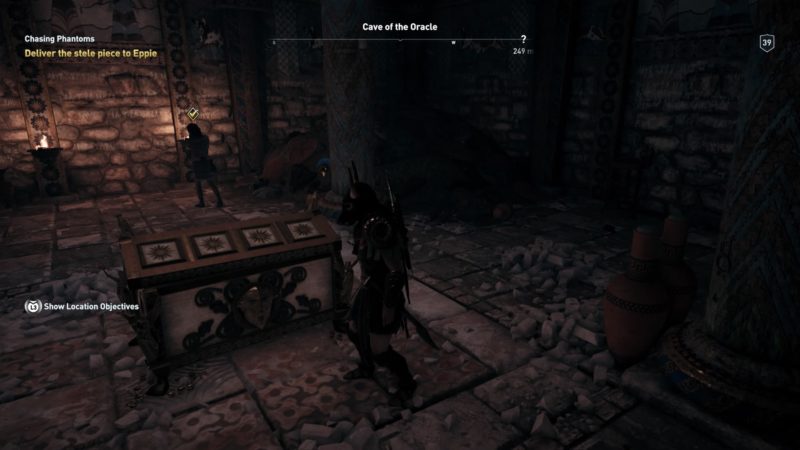 Talk to him and complete this quest. You will get some drachmae as quest rewards.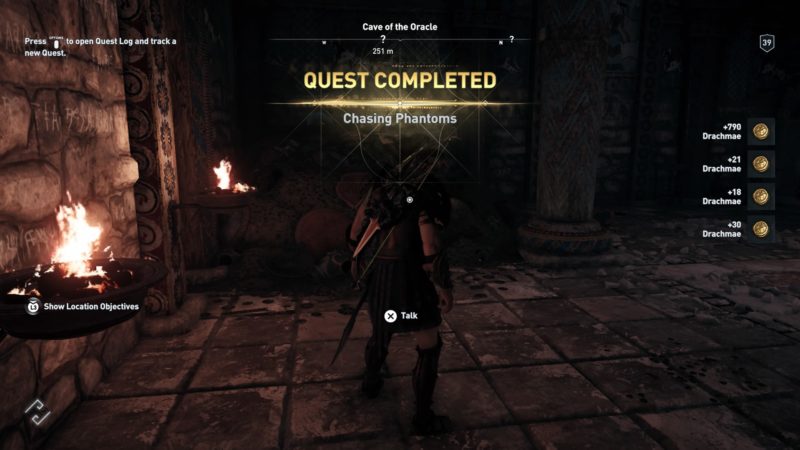 ---
Related articles:
Assassin's Creed Odyssey: Origins Of A Ritual
AC Odyssey: The Tribute (Quest Walkthrough)
Assassin's Creed Odyssey: Language Of The Ancients (Guide)
Assassin's Creed Odyssey: A Life's Dedication (Walkthrough)
AC Odyssey: The Battle Of Pylos (Walkthrough)
Assassin's Creed Odyssey: A Bloody Feast