Cashing In On The Cow is a quest in Assassin's Creed Odyssey which is a continuation of Minotour De Force.
In the previous mission, you were required to collect tokens from three different pre-trials (endurance / strength / accuracy).
For this quest, your task is to simply return the tokens to Leiandros in Pephka.
Here's a super brief walkthrough of Cashing In On The Cow in AC Odyssey.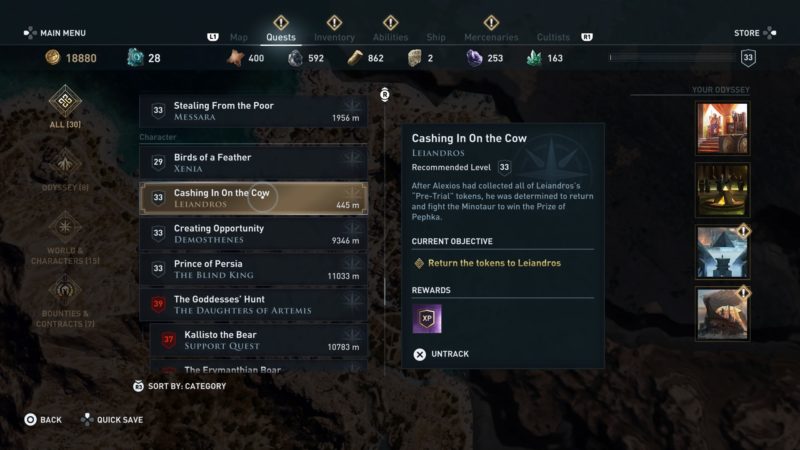 The recommended level for this quest probably follows your character's level.
Return the tokens to Leiandros
Your only role is to give the three tokens to Leiandros. You can find him in Dikte Plateau, Pephka.
His exact location is shown in the map below, marked as the quest symbol.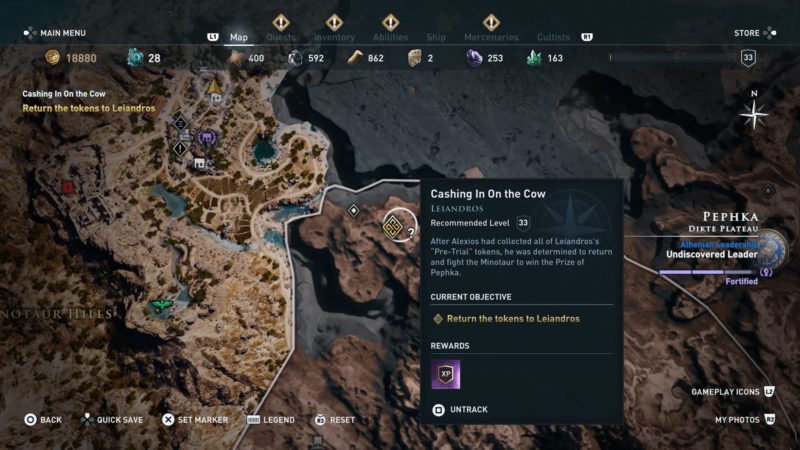 You will find him there with two other warriors.
Talk to him and return the tokens. He will then offer to sell these tokens back to you for 1,200 drachmae as souvenirs.
Obviously, I chose not to buy them back.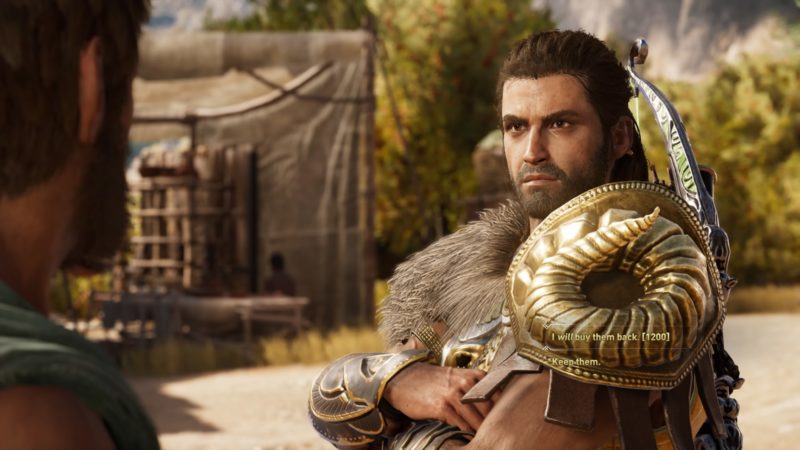 Once you're ready, ask him to bring on the minotaur. Since the whole thing is a scam, just go with it.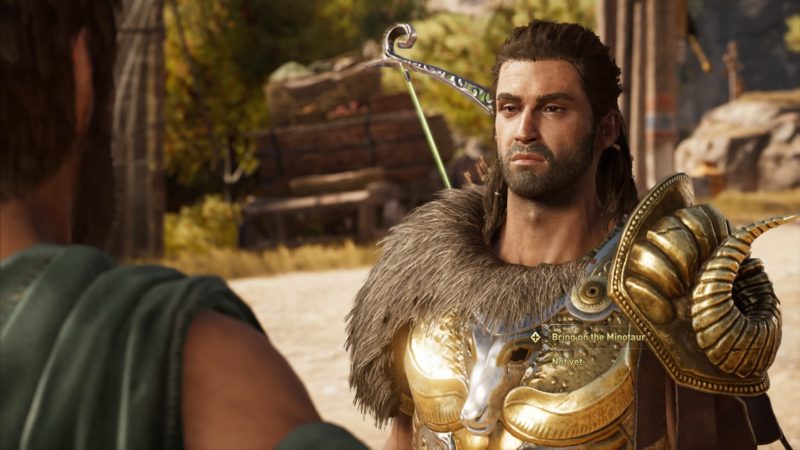 Your quest completes here, which unlocks another quest where you have to follow the two warriors into the "minotaur's lair".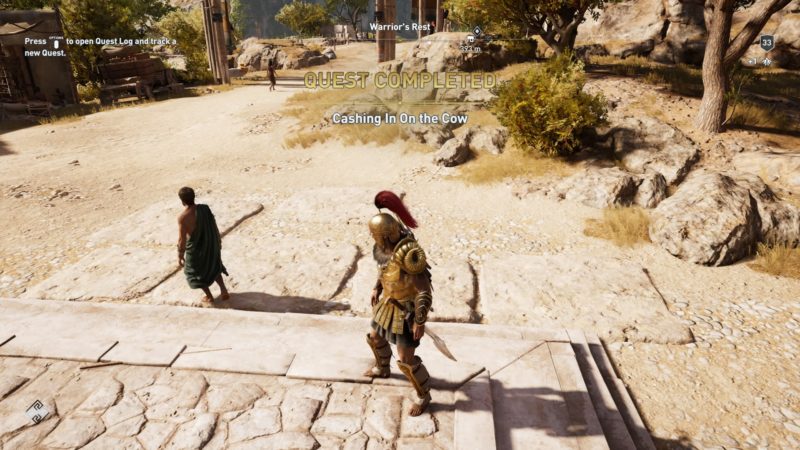 Hopefully this walkthrough has been helpful.
---
Related articles:
Assassin's Creed Odyssey: To Kill Or Not To Kill
AC Odyssey: Delivering A Champion (Walkthrough)
Assassin's Creed Odyssey: Ambition (Quest Walkthrough)
Assassin's Creed Odyssey: Home Sweet Home (Walkthrough)
AC Odyssey: Revenge Served Cold (Walkthrough)
Assassin's Creed Odyssey: Gortyn Out Of Hand (Walkthrough)