Caged and Enraged is a side quest in Assassin's Creed Odyssey involving a Daughter of Artemis.
Your task is to help her rescue all of the animals captured by the guards.
Here's a walkthrough of Caged and Enraged in AC Odyssey.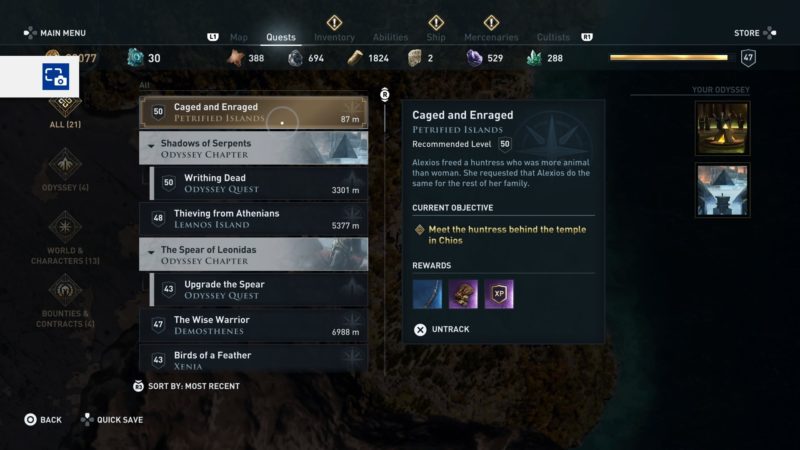 This quest is recommended for those level 50 and above, but it may differ according to your own level.
To begin the quest, get to the island of Lesbos. Her exact location is shown in the map below.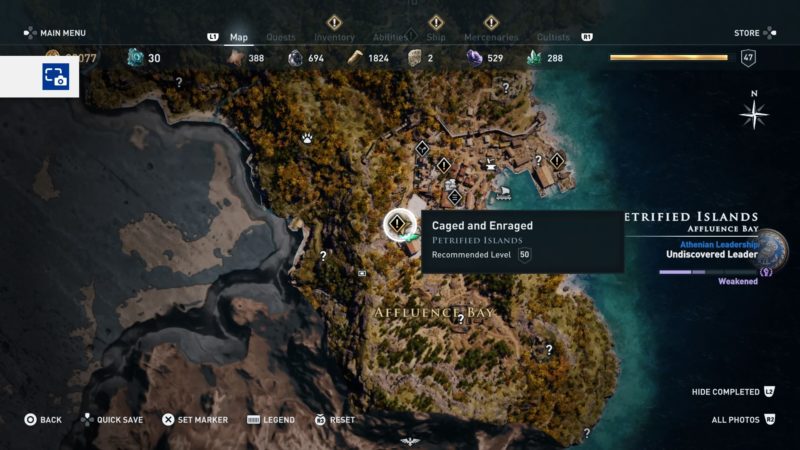 You will find a lady surrounded by several guards in the city. If you approach her, the guards will attack you.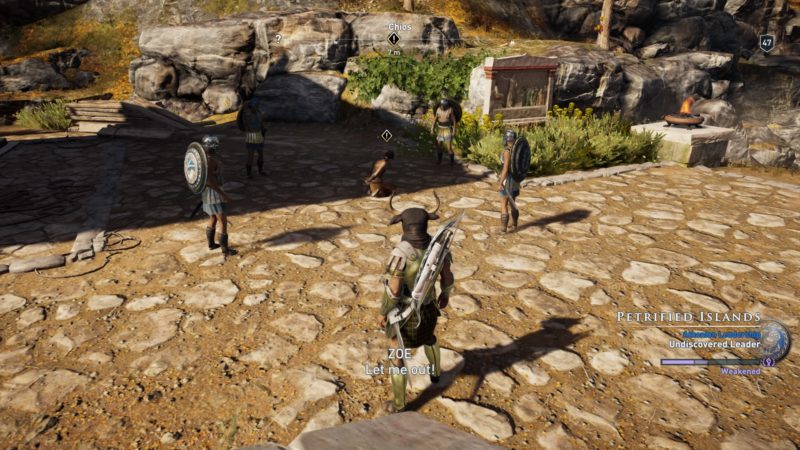 Kill the guards
Kill all five of the guards. You can use one Overpower strike with your arrow and kill all of them at once.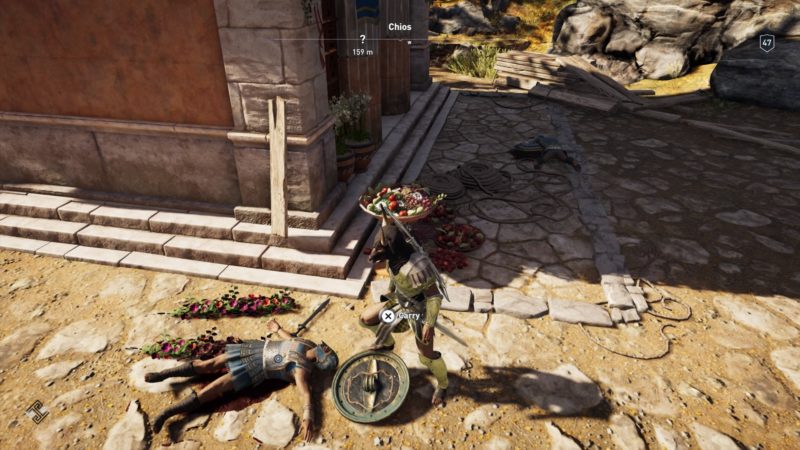 Meet the huntress
During the fight, she would have ran away. She will wait for you behind the temple, which is just nearby.
The location is shown in the map below.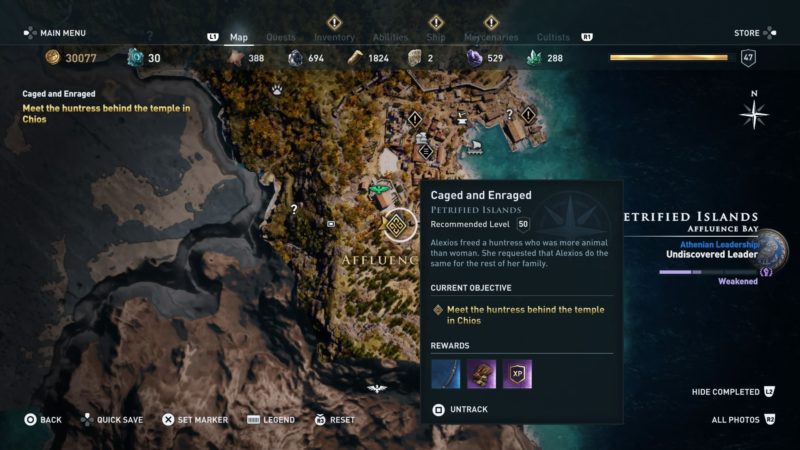 She's waiting at the cliff. Talk to her.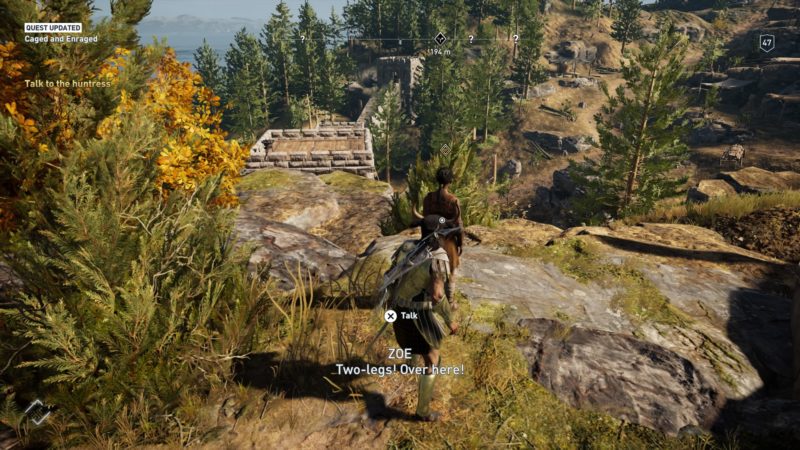 Rescue the wolves
She will then ask for your help to rescue the wolves taken by the soldiers in two different campsites.
The two locations are shown in the map below, marked as the quest symbols.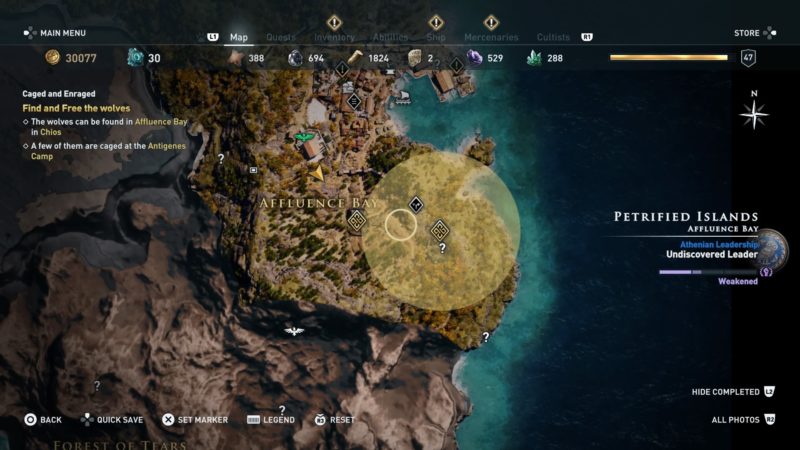 One is the Logging Camps. Inside of it are level 50 guards. Kill all of them and you can release the wolves during the fight.
The wolves may also attack you.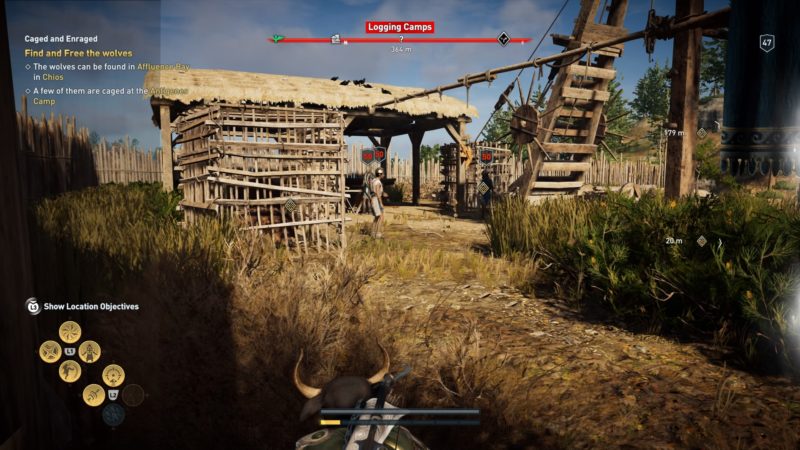 The second camp is the Antigenes Camp. Once again, defeat the soldiers and rescue the wolves.
Each camp has several cages of wolves.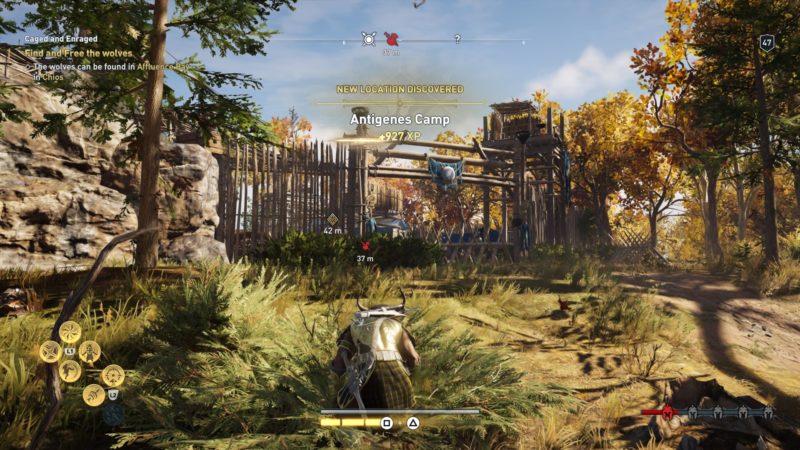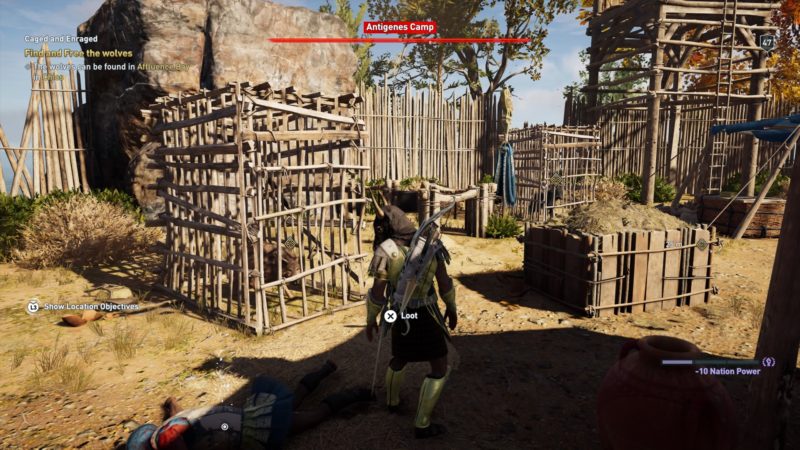 Talk to the huntress
Get back to the huntress once you're done. Her location is shown below.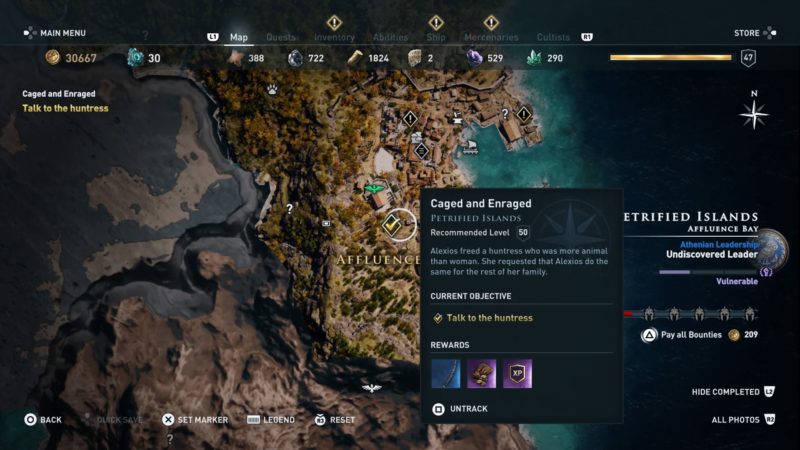 The quest completes here and you will get a Bow of the Stalker plus some drachmae.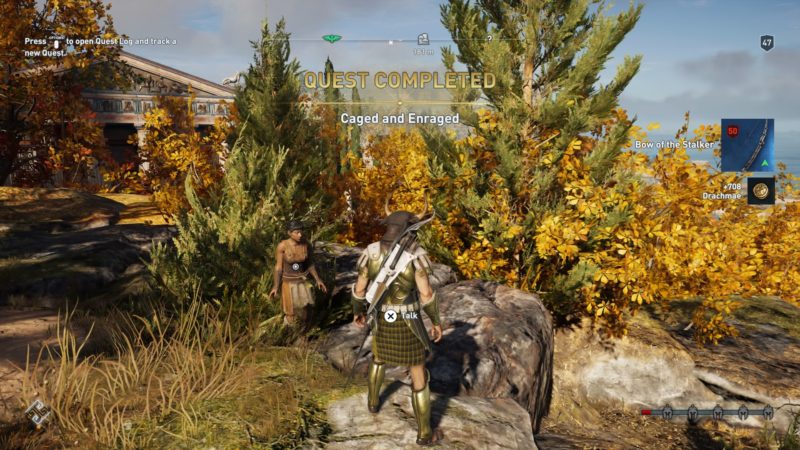 ---
Related articles:
Assassin's Creed Odyssey: Chip On Your Shoulder (Walkthrough)
AC Odyssey: Hostage Situation (Walkthrough)
Assassin's Creed Odyssey: Shroud Of The Bear (Walkthrough)
Assassin's Creed Odyssey: Art Leading Life (All Statues)
AC Odyssey: The Message, The Stick, And The Artist
Assassin's Creed Odyssey: Journey's End (Walkthrough)
AC Odyssey: Clothes Make The Daughter (Walkthrough)