Blood And Water is a support quest in Assassin's Creed Odyssey involving Agapios and the Dagger.
Your task is to retrieve a dagger from the bottom of a shipwreck in the ocean.
Here's a walkthrough of Blood and Water in AC Odyssey.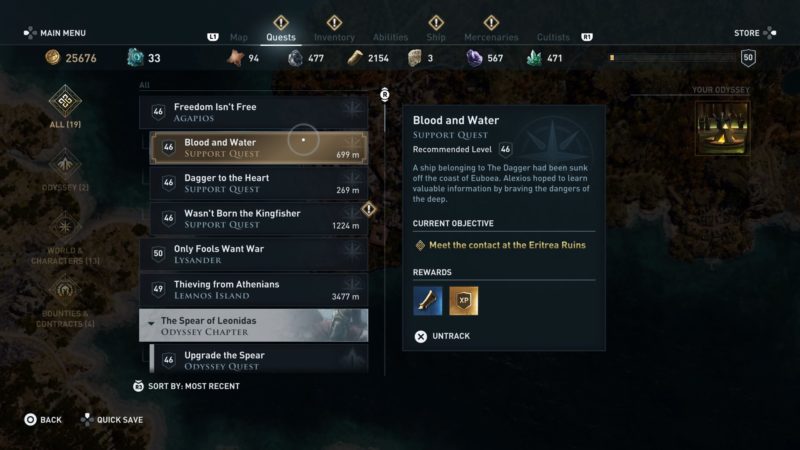 This quest is recommended for those level 46 and above, but it may differ according to your own level.
To begin the quest, talk to the contact who is at Eritrea Ruins. Her exact location is shown in the map below, marked as the quest symbol.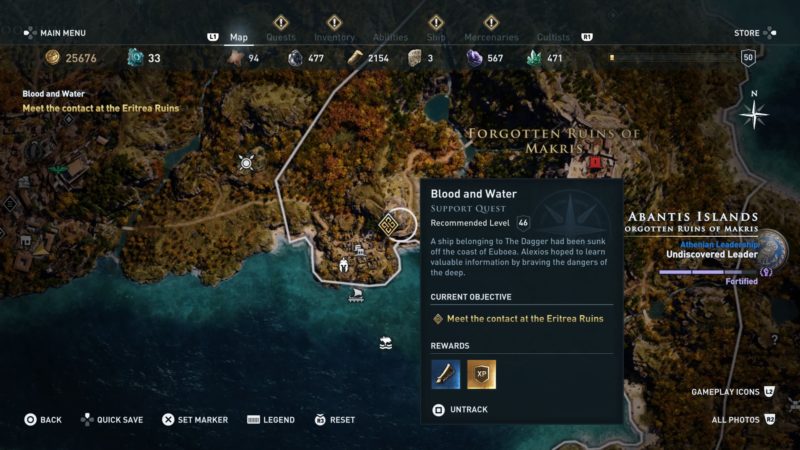 Talk to her to begin the quest.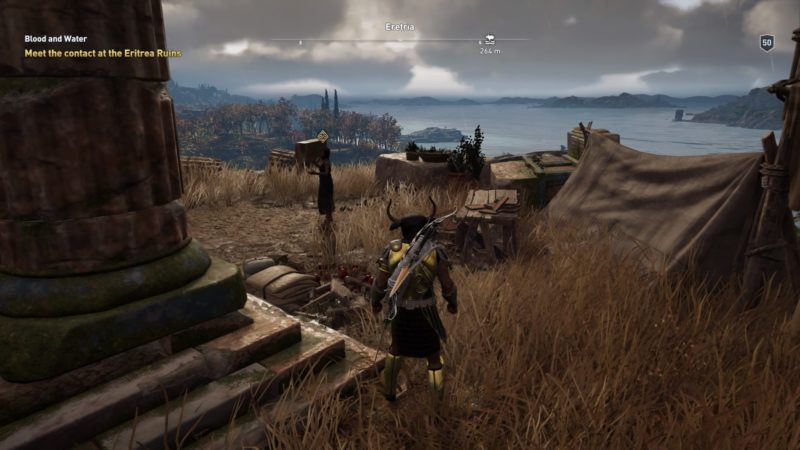 Acquire information about the Dagger
During the cutscene, the contact will then tell you that some items are at the bottom of the shipwreck and you have to get there before the Dagger arrives.
Get to the location shown in the map below.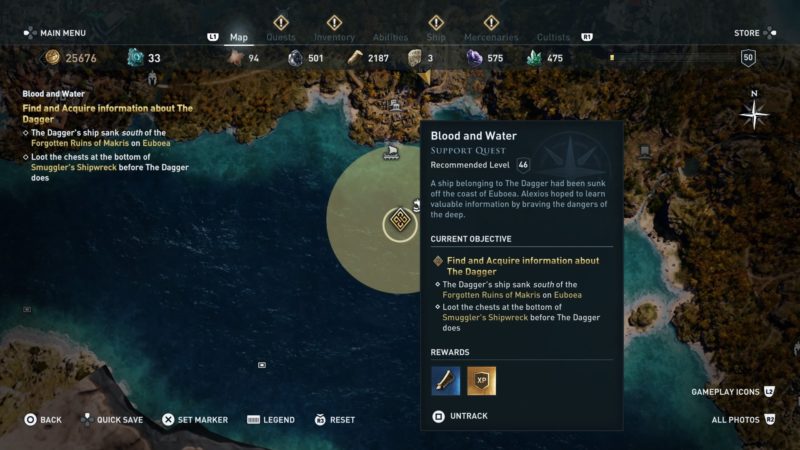 You can grab a boat at the coastline and row all the way there.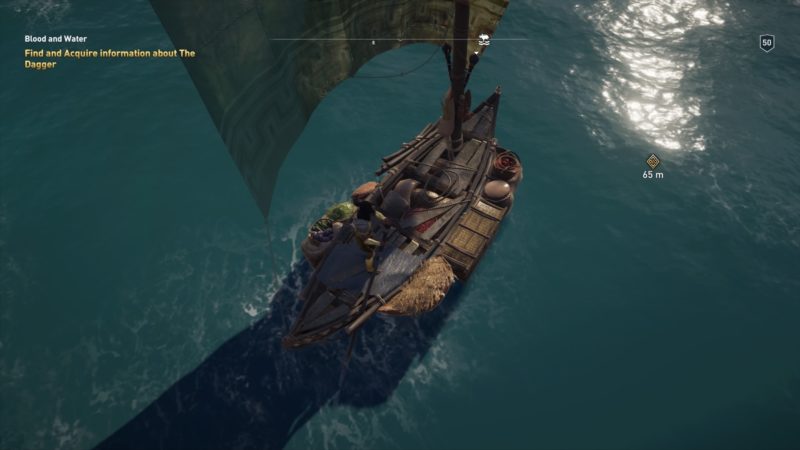 Do note that there are a couple of sharks underwater. You may want to kill some of them first using your bow, before you dive in.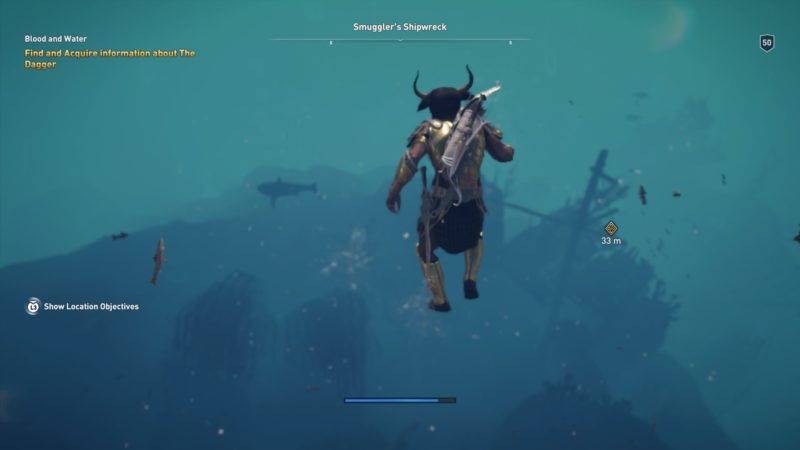 Next, dive into the water and get to the bottom. You will see a chest with glowing purple bubbles.
Loot the chest and you will literally acquire a dagger.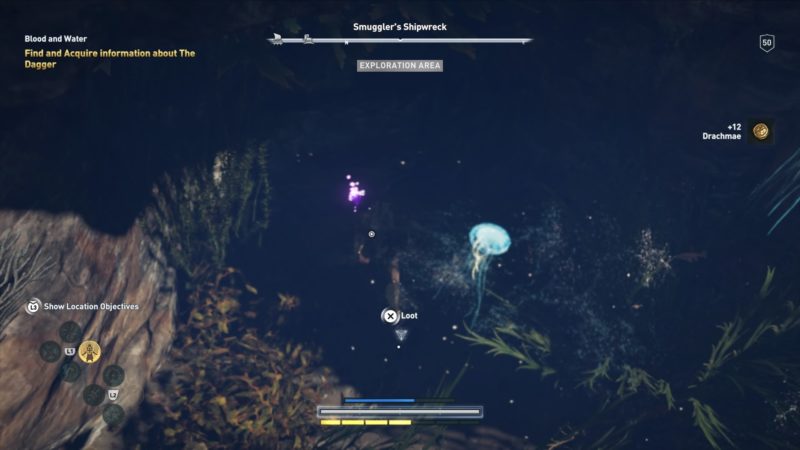 Return to the contact
After obtaining the dagger, get back to the contact.
Her location is shown in the map below.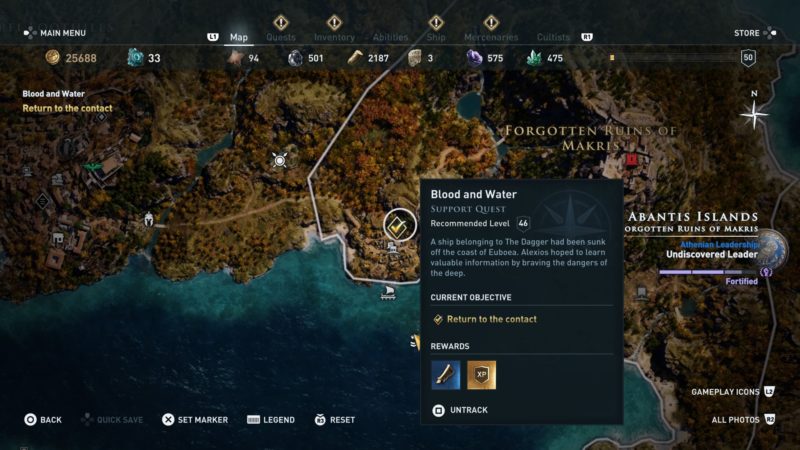 As you arrive, you'll notice a few guards torturing her.
Kill the thugs
Kill all of the men sent by the Dagger. There are about five of them if not mistaken.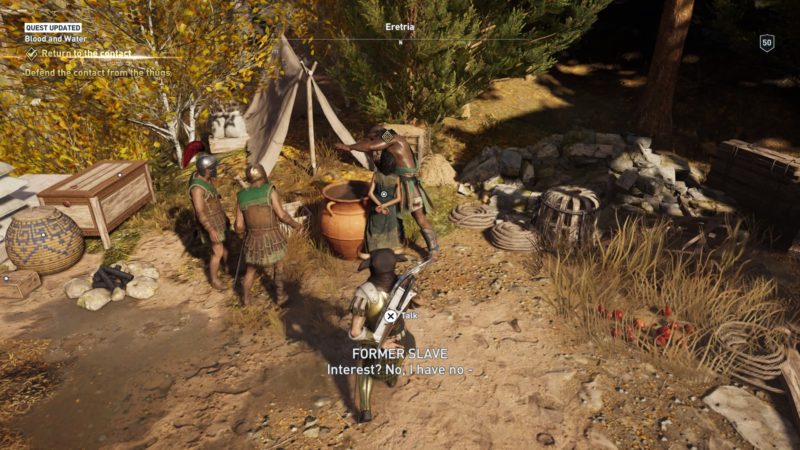 Once you're done, talk to the contact to complete the quest.
You should receive gauntlets and a breastplate as rewards.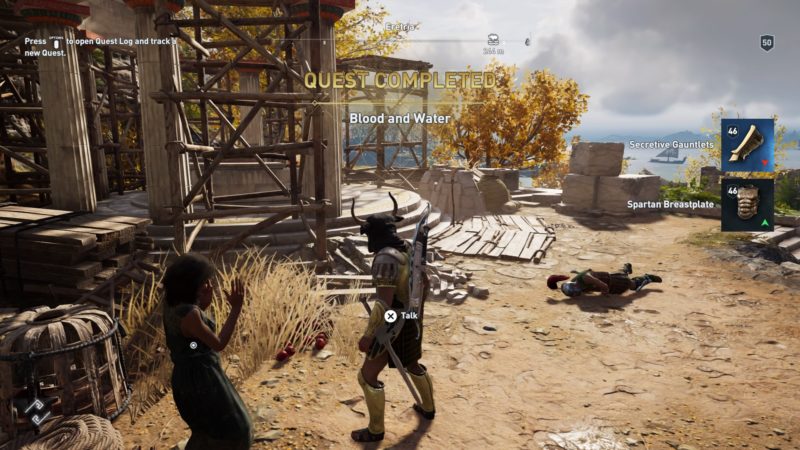 ---
Related articles:
Assassin's Creed Odyssey: The Horsemen Cometh (Walkthrough)
AC Odyssey: Shadow Of A Legend (Walkthrough)
Assassin's Creed Odyssey: Death And Taxes (Walkthrough)
Assassin's Creed Odyssey: Sacred Favors (Walkthrough)
AC Odyssey: Not My Mother's Daughter (Quest Walkthrough)
Assassin's Creed Odyssey: A Godless Blight (Walkthrough)
Assassin's Creed Odyssey: The Lightning Bringer (Kill Steropes)