Awaken The Myth is a main quest in Assassin's Creed Odyssey that follows from Lore Of The Sphinx.
Your task is to answer the Sphinx's questions and obtain the artifact.
Here's a brief walkthrough of Awaken The Myth in AC Odyssey.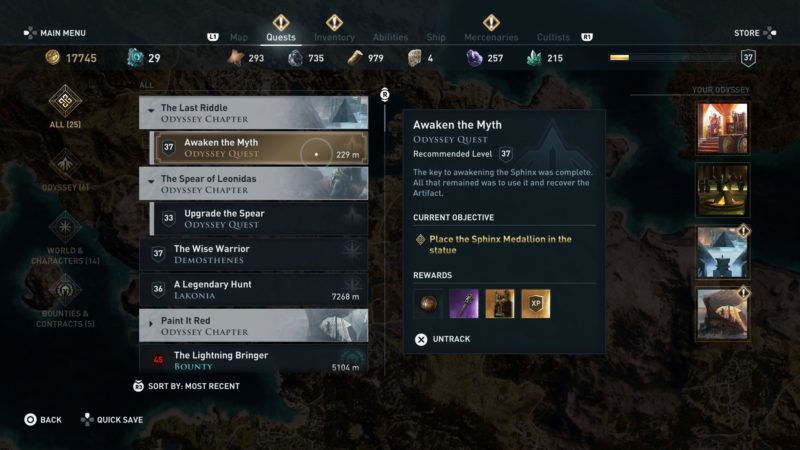 This quest is recommended for level 37 but it differs according to your character's level.
To begin the quest, get back to the statue you found in Boeotia. The exact location is shown in the map below, marked as the quest symbol.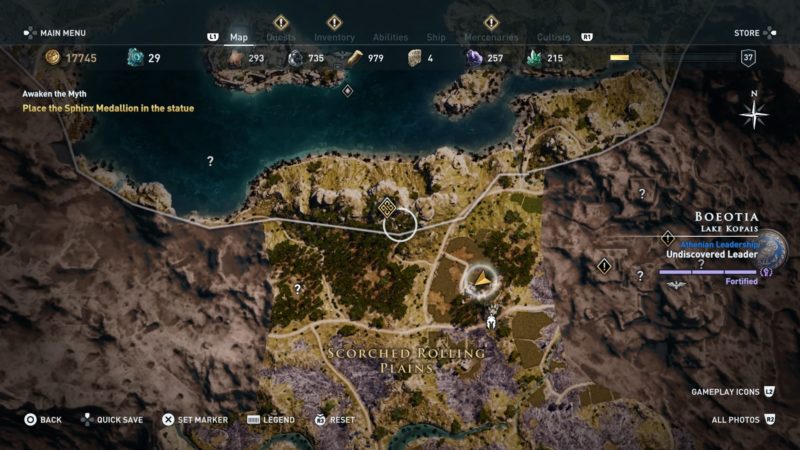 If you arrive in the daytime, you will notice that the statue is missing. Get back in the night time for it to reappear.
If you're using the PS 4, just hold the touch pad to fast forward time.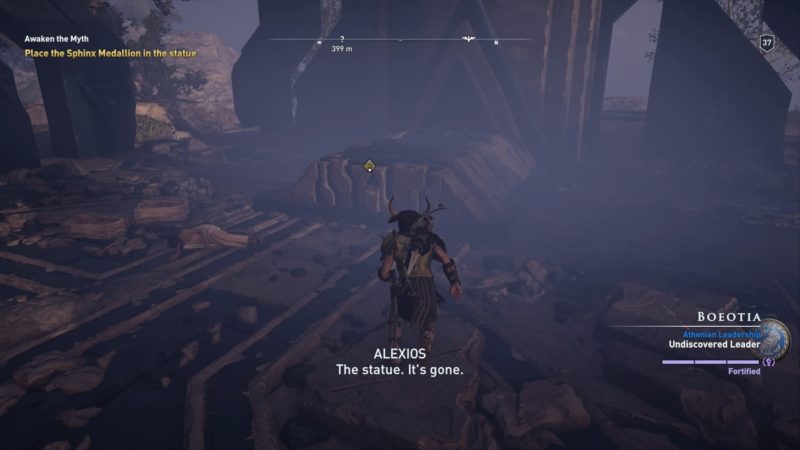 Place the Sphinx medallion in the statue
When it does appear, insert the medallion into the statue.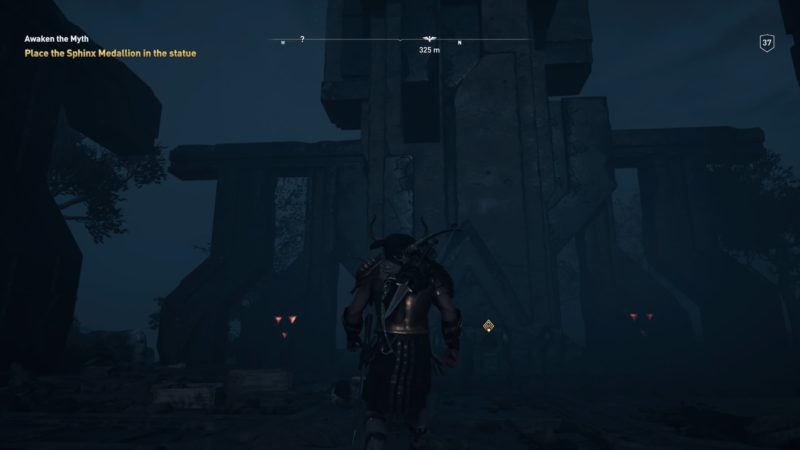 Just watch the cutscene here.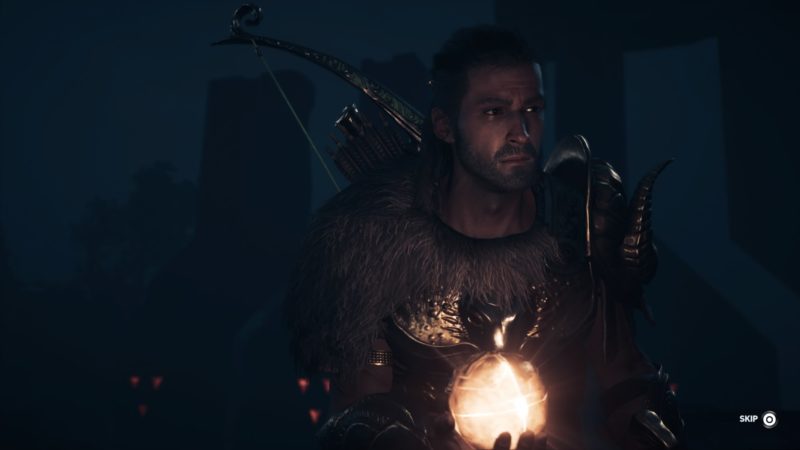 The statue of the Sphinx will come to life, and she will ask you questions if you wish to gain the artifact.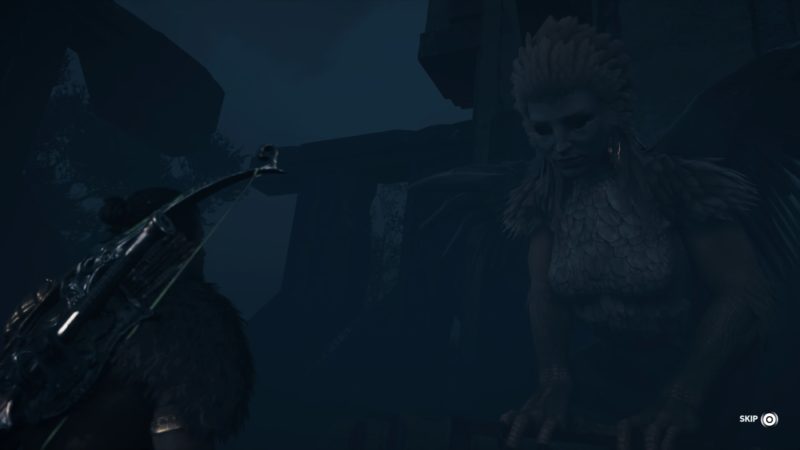 There will be three questions, and the answers are shown below.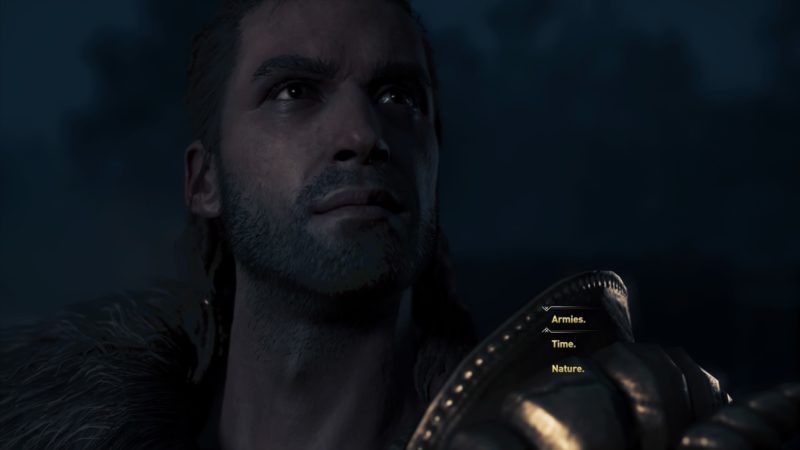 For this particular question, I chose "time" as the answer.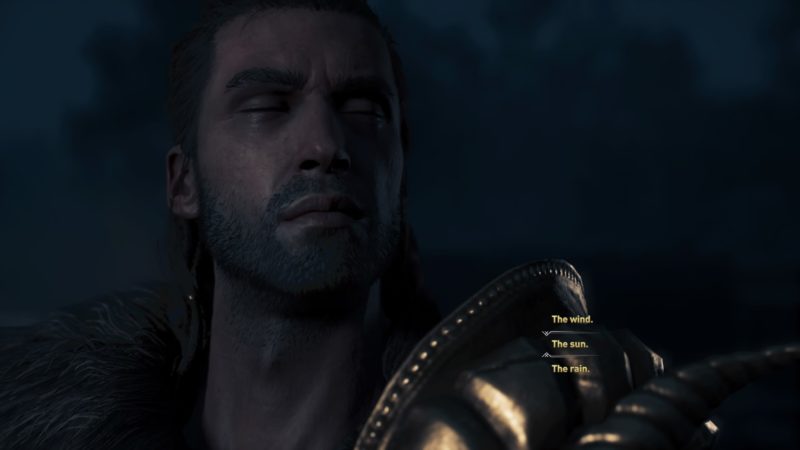 The next was "the sun".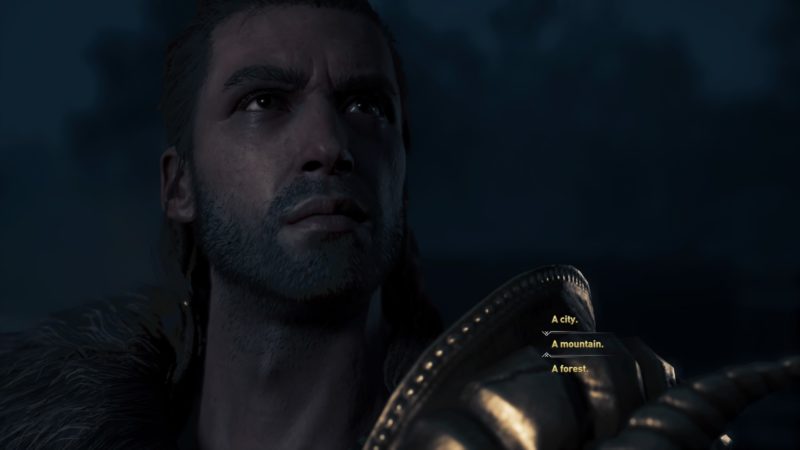 Lastly, I chose "mountain" as the answer.
Pick the right images
All you have to do now is to pick the right images. As for time, I chose this hourglass image. Interact with it to press it.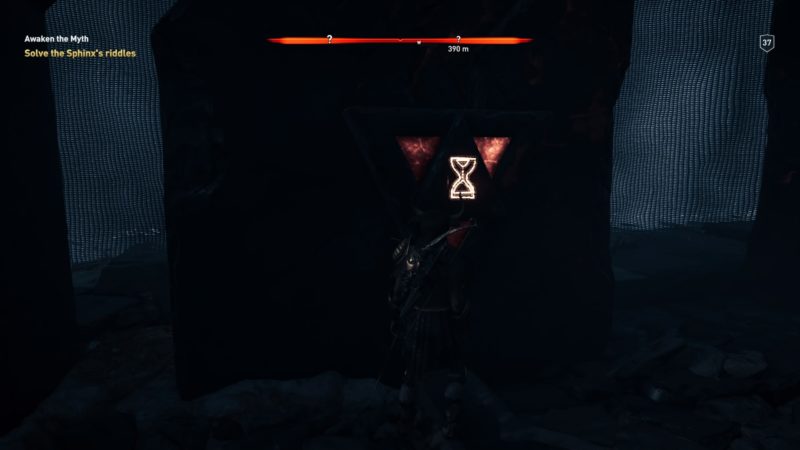 For the sun, I chose the one that looks like the sun. In the image below, it's the second one from the left.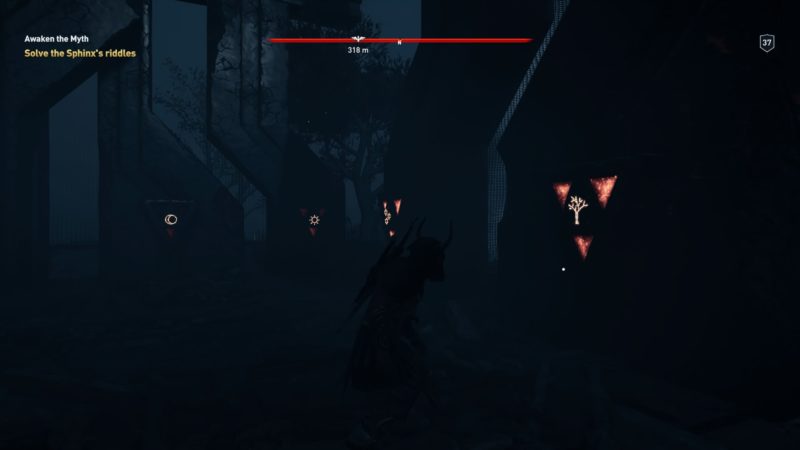 Lastly, I chose the mountain. I didn't interact with them in order, but it seems to work regardless.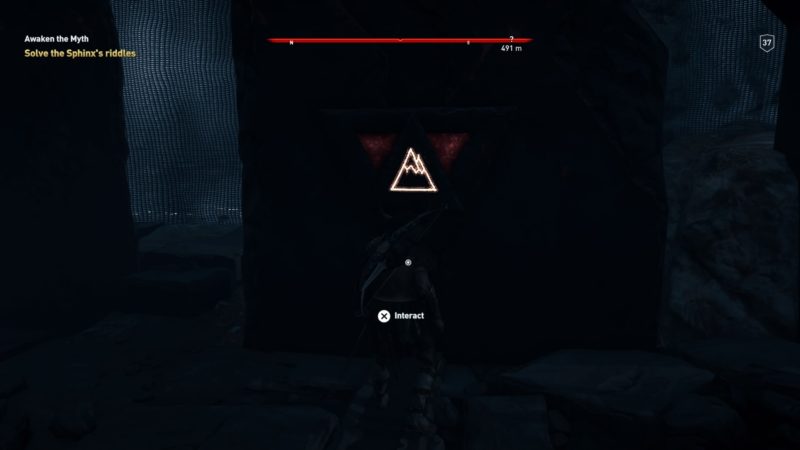 The Sphinx will sort of die when you get it right.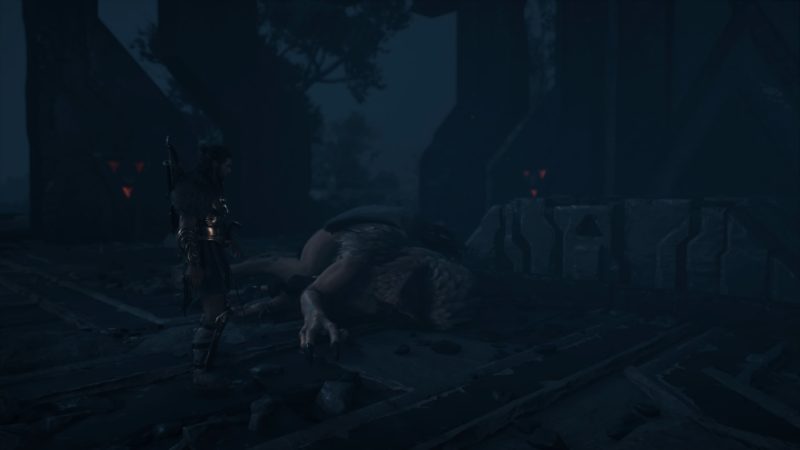 You will then get the Prize of the Sphinx which is the artifact you need. You will also get a weapon and a Sphinx Figurehead as rewards.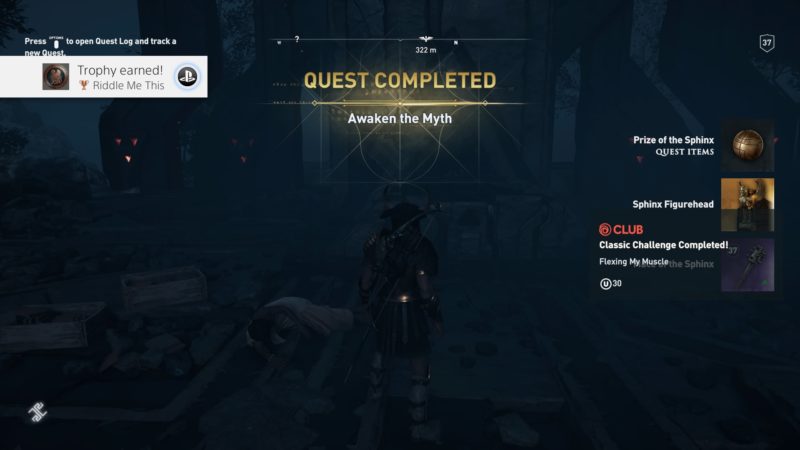 Once you're done, you can place the artifact at the door to Atlantis where you met Pythagoras.
---
Related articles:
Assassin's Creed Odyssey: He Waits (Kill The Minotaur)
AC Odyssey: A Legendary Hunt (Lykaon Wolf)
Assassin's Creed Odyssey: To Kill Or Not To Kill
Assassin's Creed Odyssey: Fourth-Degree Burns (Walkthrough)
AC Odyssey: The Contender (Walkthrough)
Assassin's Creed Odyssey: Delivering A Champion (Walkthrough)