Atoll Order is a support quest that continues from All Bonds Will Break in Assassin's Creed Odyssey.
Your task is to find and kill a captain who is supposedly against Diona.
Here's a brief walkthrough of Atoll Order in AC Odyssey.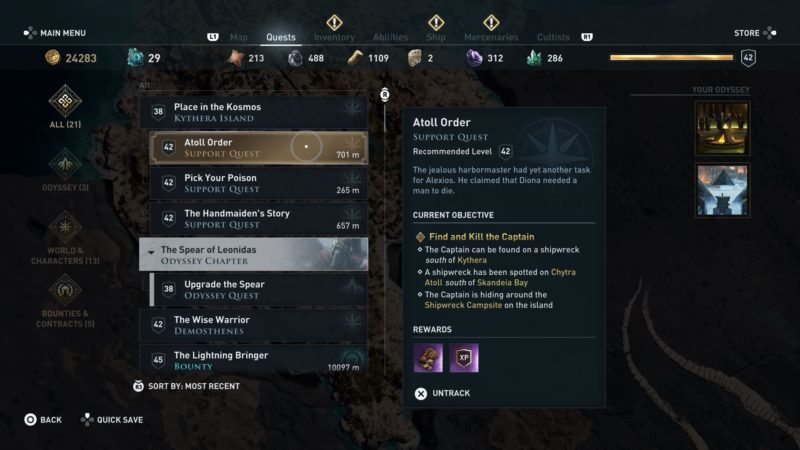 This quest is recommended for those level 42 and above, but it may differ according to your own character's level.
Find and kill the captain
Your only objective in this quest is to kill the captain. To begin, get to the captain who is hiding at the Shipwreck Campsite in Chytra Atoll (south of Skandeia Bay).
His exact location is shown in the map below, marked as the quest symbol.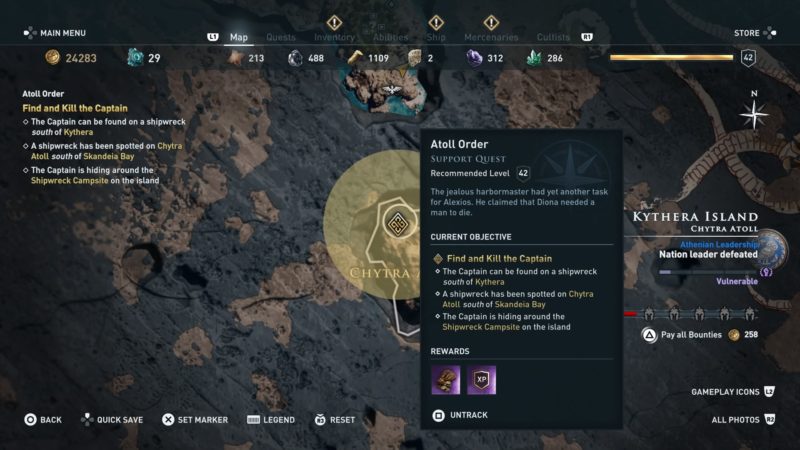 You can summon the Adrestia and sail there. It's just a short distance before you reach.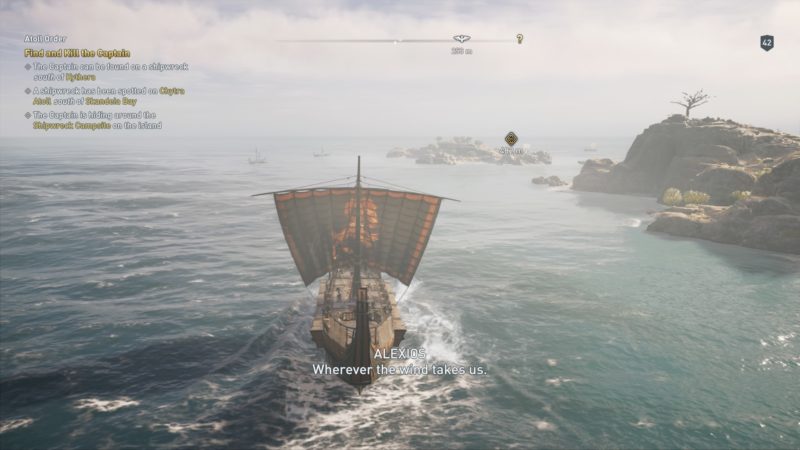 As you get there, you'll notice the captain with a couple of guards. Eliminate them to complete the quest.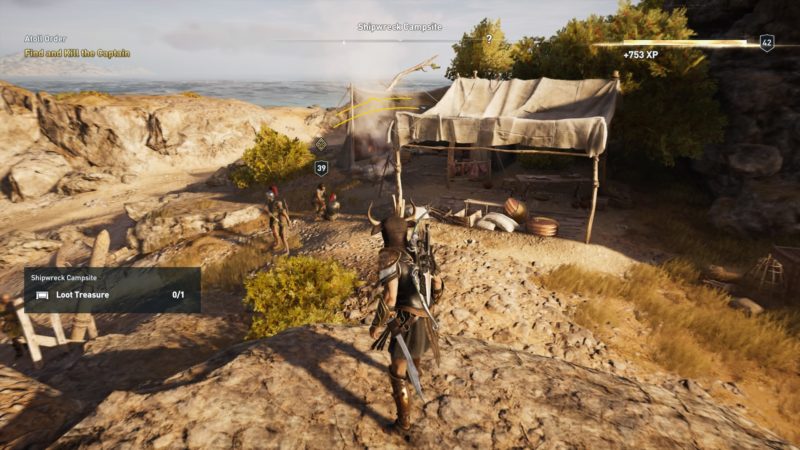 And that's it for this quest. You can loot the surrounding for some treasure.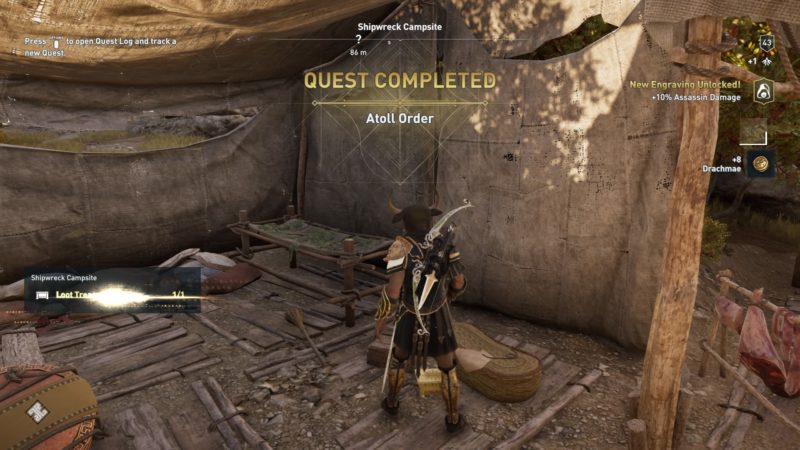 ---
Related articles:
Assassin's Creed Odyssey: The Handmaiden's Story
AC Odyssey: Pick Your Poison (Walkthrough)
Assassin's Creed Odyssey: I, Diona (Quest Walkthrough)
Assassin's Creed Odyssey: The Resistance (Walkthrough)