All Bonds Will Break is a support quest in Assassin's Creed odyssey relating to Diona.
Your task is to rescue three prisoners who are kept in Skandeia Harbor.
Here's a walkthrough of All Bonds Will Break in AC Odyssey.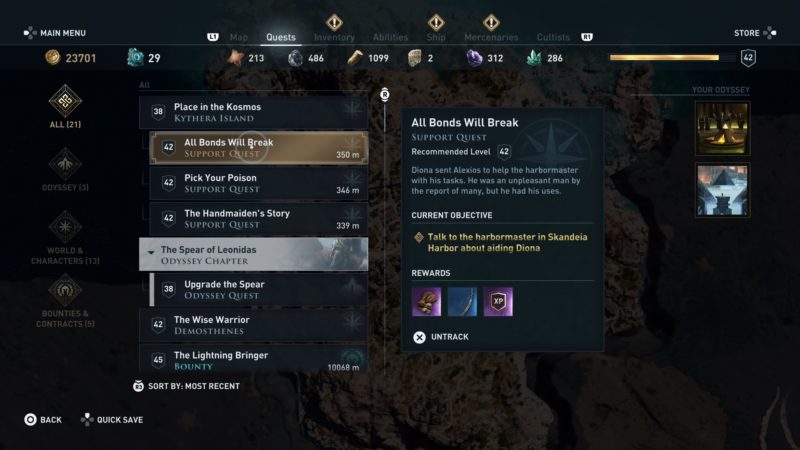 This quest is recommended for those level 42 and above, but it may differ according to your own level.
To begin this quest, talk to the harbormaster in Skandeia Harbor about helping Diona. His exact location is shown in the map below, marked as the quest symbol.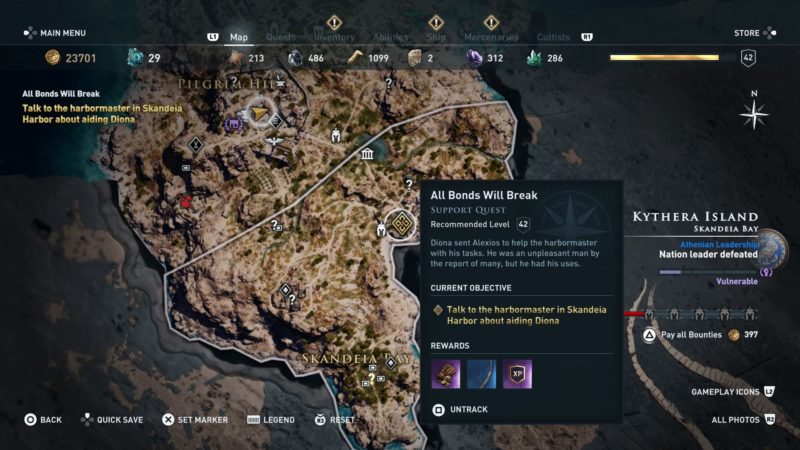 Find and free the prisoners
He is on top of the building. Talk to him and he will ask you to help rescue the prisoners who are kept within Skandeia Bay.
The exact location of the prisoners are shown in the map below.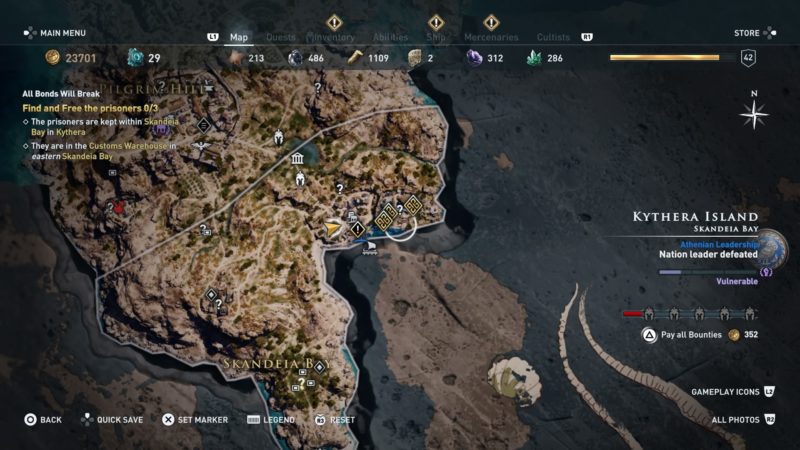 As you get to the Phoinikeos Customs Warehouse, you will notice the prisoners kept in cages.
Free them by unlocking or by slashing the door. There will be guards all over, so you may get spotted easily.
Once you free them, they will help you to fight the guards.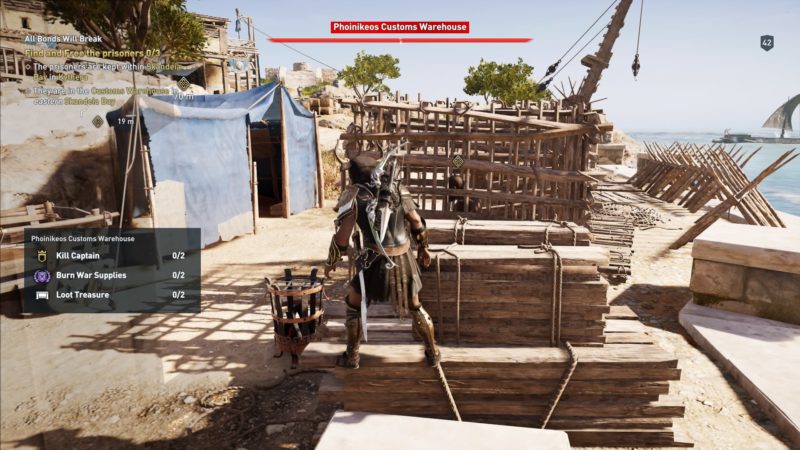 This is the second prisoner.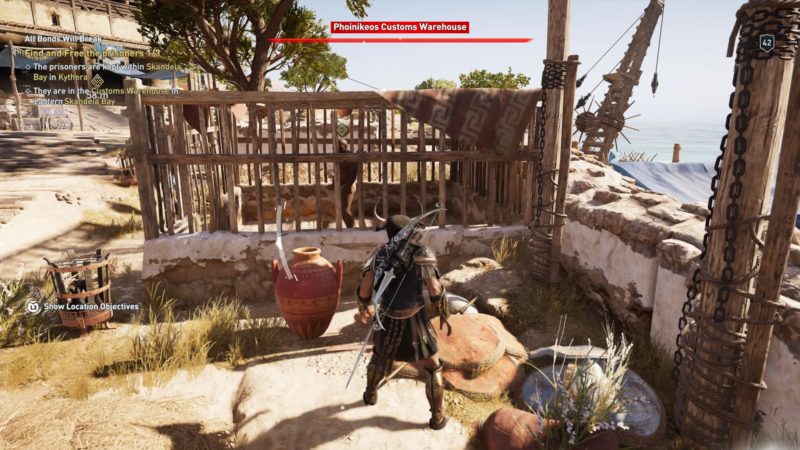 The last one is inside the building.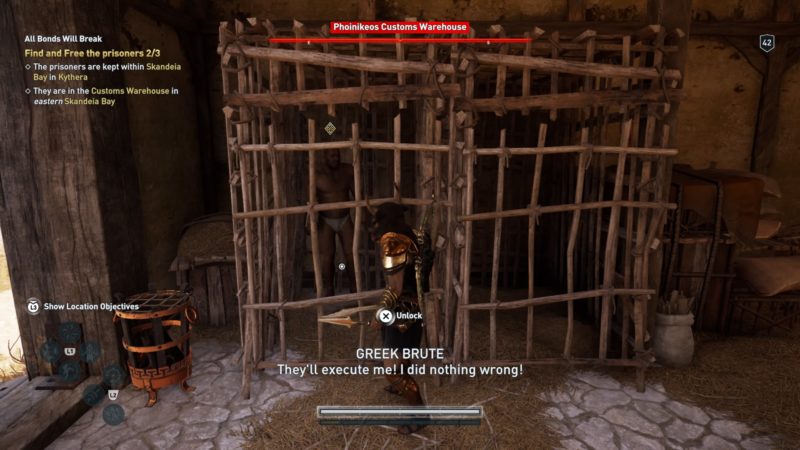 Return to the harbormaster
Once you have freed the prisoners, get back to the harbormaster in the previous location.
His exact location is once again shown in the map below.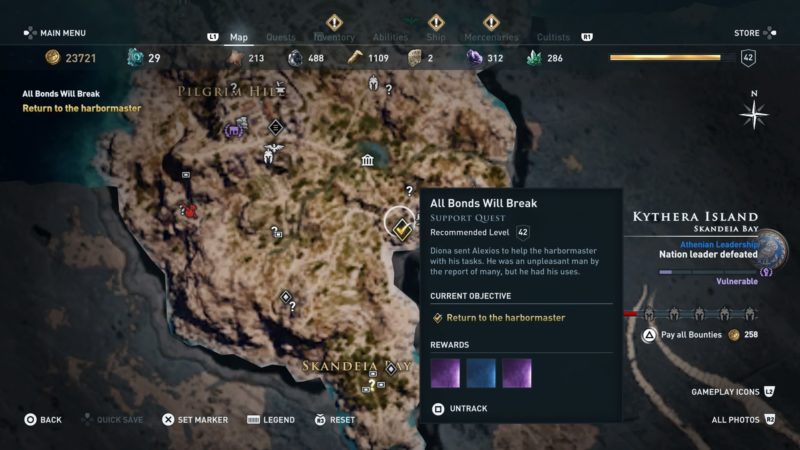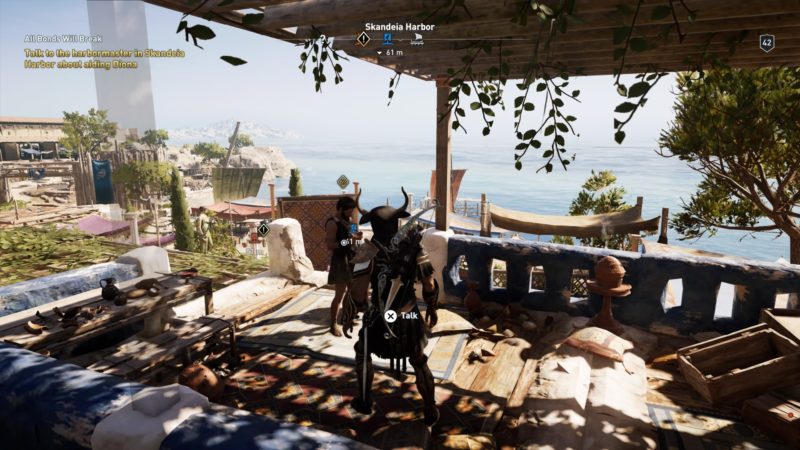 Talk to him and the quest ends.
You will get a Kythera Bow plus some drachmae for your troubles.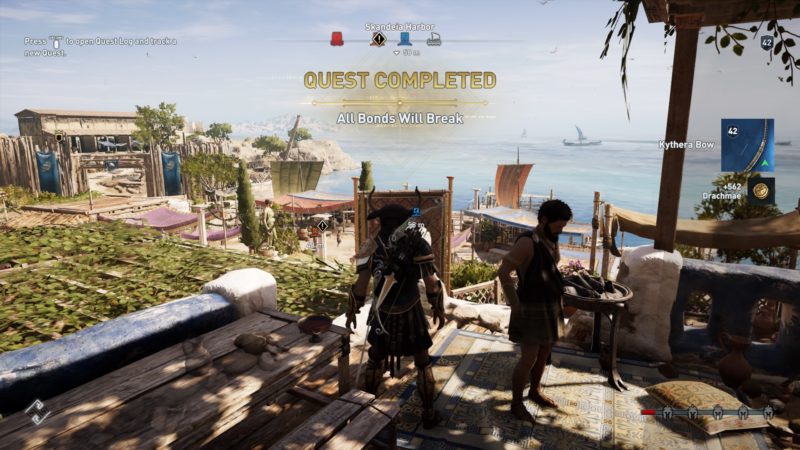 ---
Related articles:
Assassin's Creed Odyssey: Pick Your Poison (Walkthrough)
AC Odyssey: Atoll Order (Quest Walkthrough)
Assassin's Creed Odyssey: I, Diona (Quest Walkthrough)
Assassin's Creed Odyssey: The Resistance (Walkthrough)
AC Odyssey: The Fall Of Deianeira (Walkthrough)
Assassin's Creed Odyssey: He Waits (Kill The Minotaur)