Across The Border is a side quest from Alkibiades in Assassin's Creed Odyssey.
Your task is to help transport Alkibiades' friend to the border of Megaris safely.
Here's a brief walkthrough of Across The Border in AC Odyssey.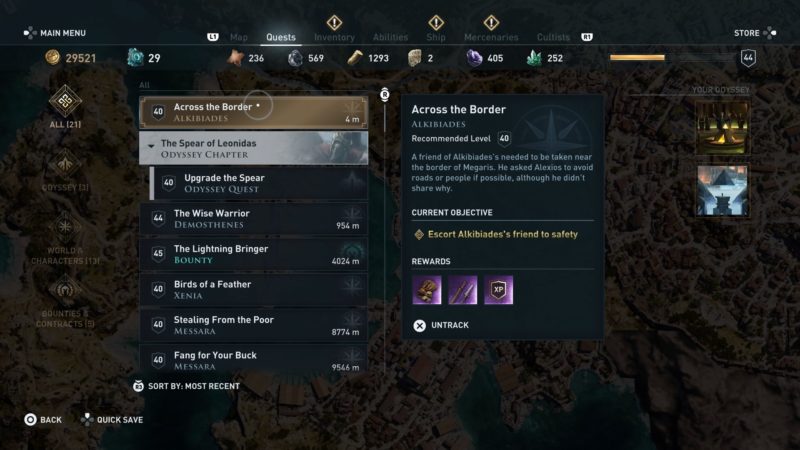 This quest is recommended for those level 40 and above, but it may differ according to your own level.
To begin, talk to Alkibiades who is at the Port of Piraeus. His exact location is shown in the map below, marked as the exclamation symbol.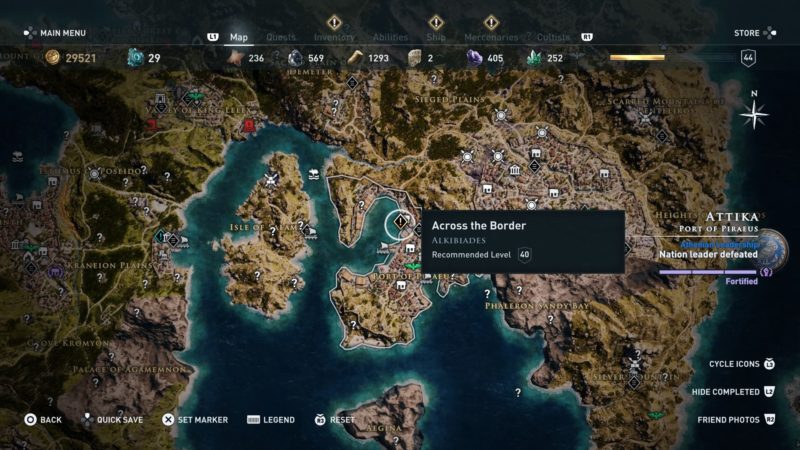 You will see him surrounded by a few people.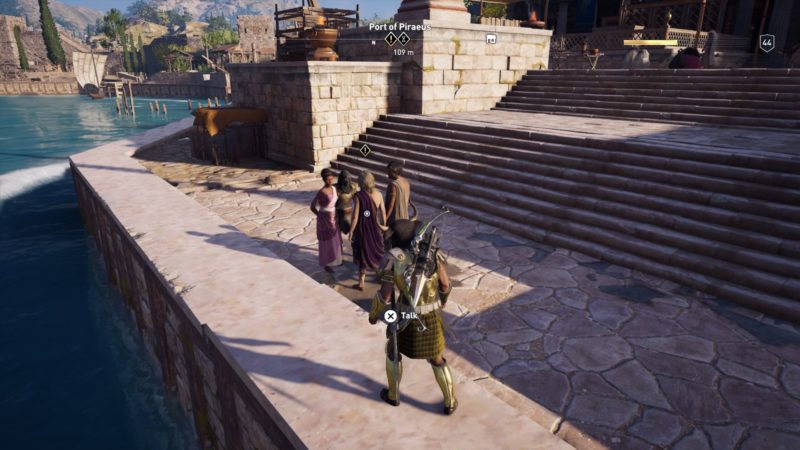 Escort Alkibiades' friend
Now, follow Alkibiades' friend and ensure his / her safety for the journey.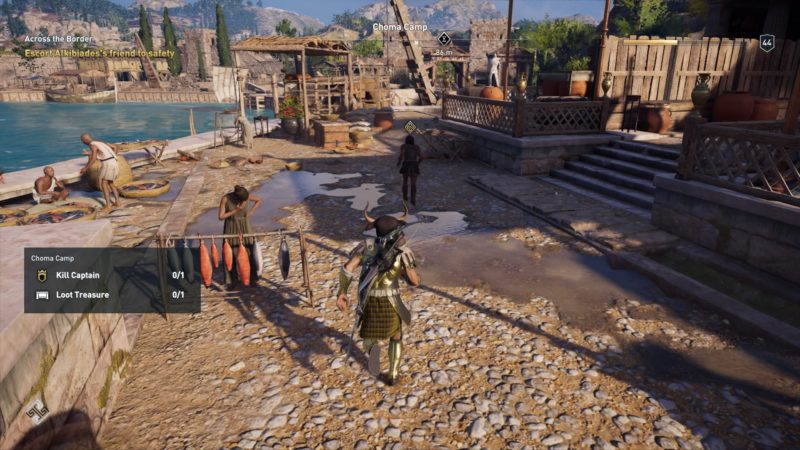 Grab a mount and escort the friend.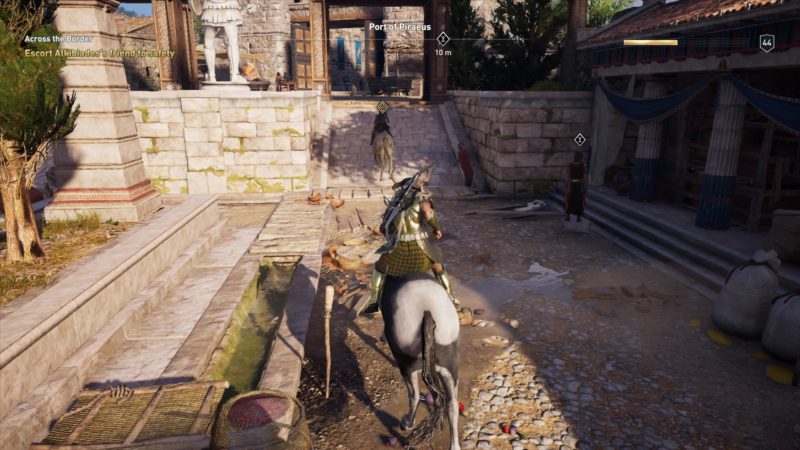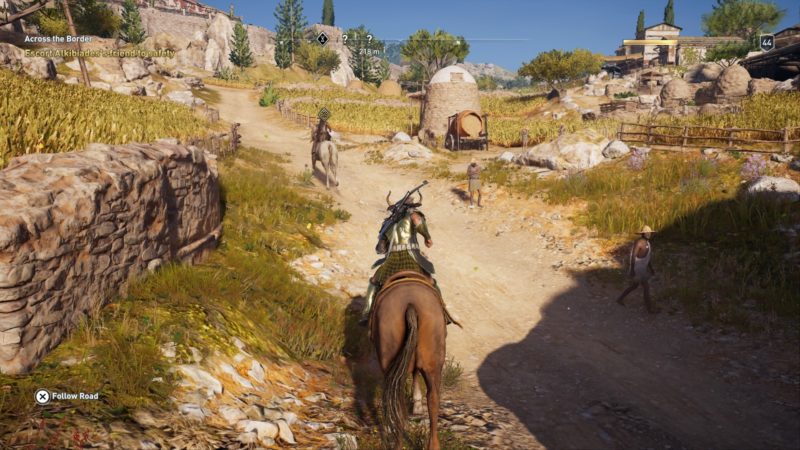 During the journey, you will encounter some ambushers on the road.
Kill the ambushers
Eliminate all of the ambushers before they kill Alkibiades' friend. There will be a couple of them.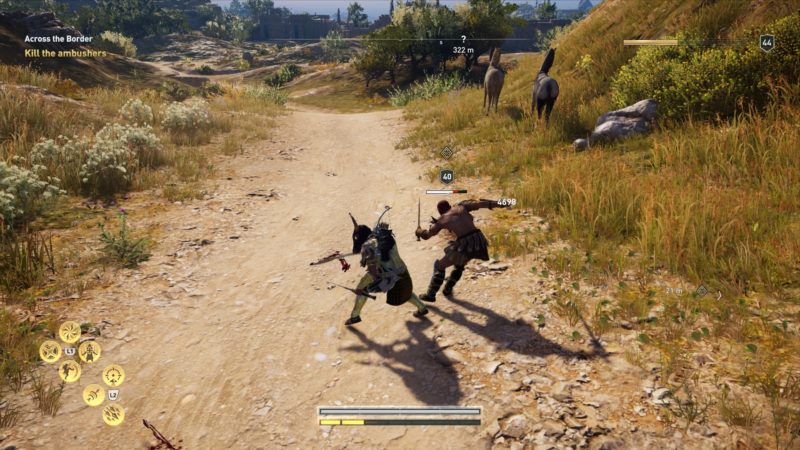 Escort the friend
After eliminating the ambushers, get back on your horse and escort his friend to safety.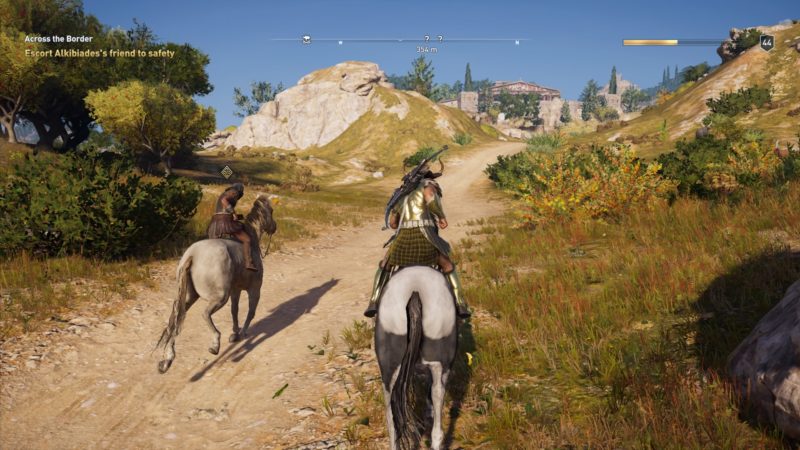 The quest completes after you reach the Sanctuary of Eleusis. You will earn a Tiny Blade plus some drachmae as quest rewards.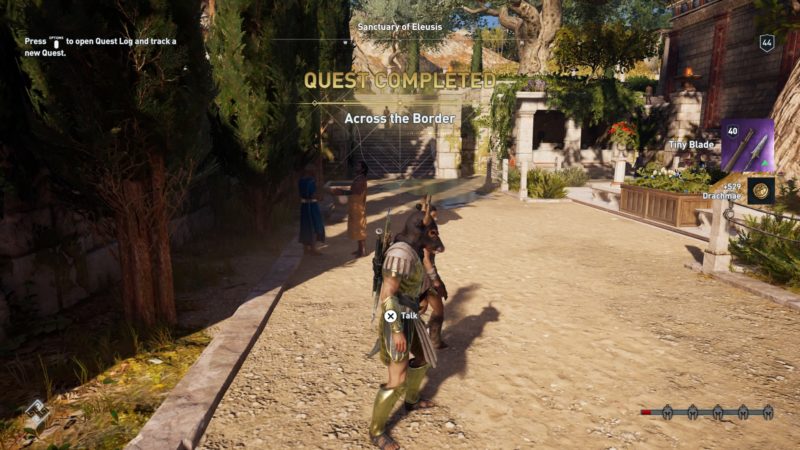 And that's it for this quest. Hopefully this guide has been useful for you.
---
Related articles:
Assassin's Creed Odyssey: A Friend In Need
AC Odyssey: Happily Ever After? (Walkthrough)
Assassin's Creed Odyssey: Heitor's Gonna Hate (Walkthrough)
Assassin's Creed Odyssey: Confiscated (Quest Walkthrough)