A-Musing Tale is a main quest in Assassin's Creed Odyssey that continues from An Actor's Life For Me.
Your task is to help Thepsis find his muse and get his muse back.
Here's a walkthrough of A-Musing Tale in AC Odyssey.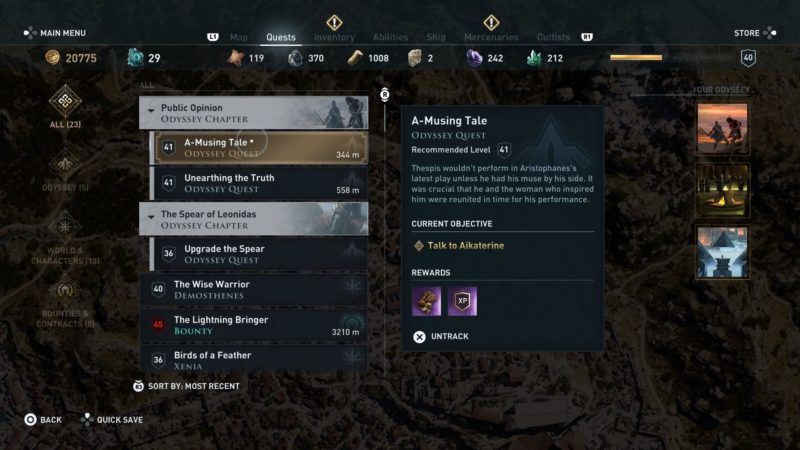 This quest is recommended for level 41 and above.
Talk to Aikaterine
Aikaterine is Thepsis' muse, and the latter wants to meet her as a requirement for him performing with Aristophanes.
You can find her in the exact location shown in the map below, marked as the quest symbol.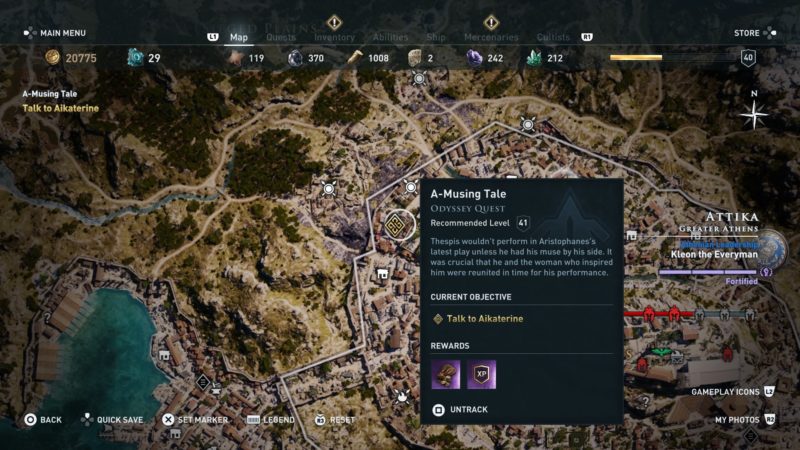 She will be standing on a rug.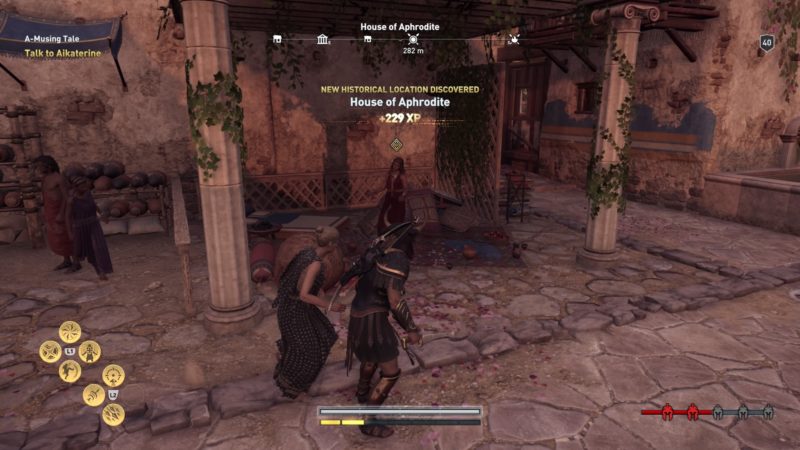 Talk to her and she will say that Commander Rhexenor will kill her if she meets Thepsis.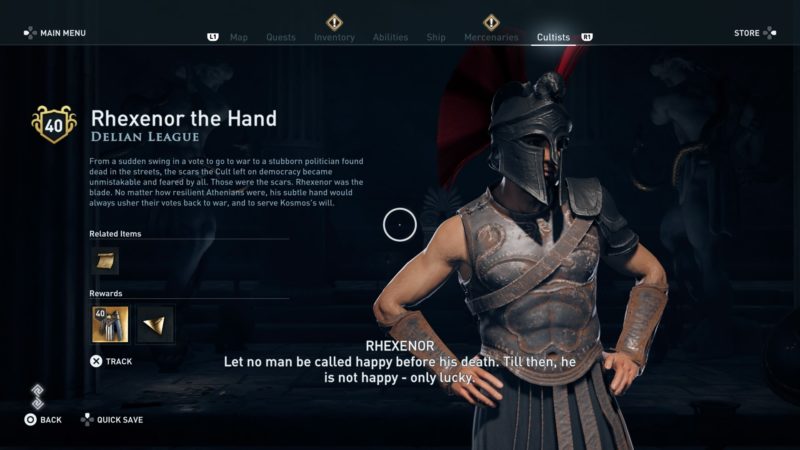 Rhexenor happens to be a cult member as well.
Find and kill Rhexenor
Your objective now is to find and kill Rhexenor, who is just nearby of Aikaterine's place. His exact location is shown in the map below.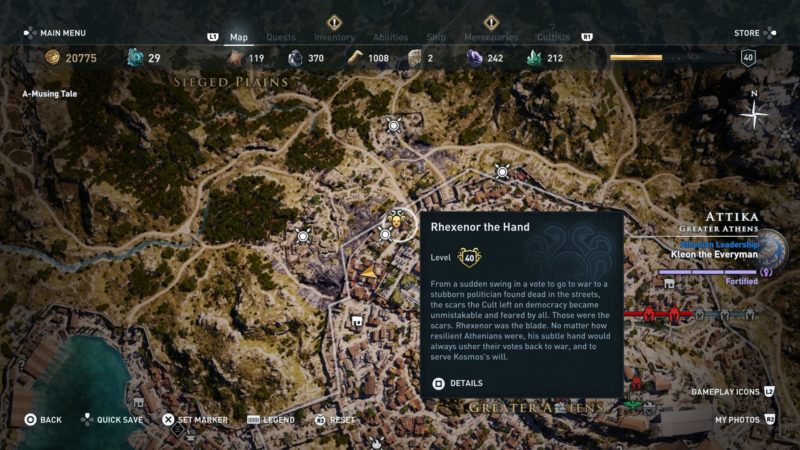 As you get there, you'll realize that he is inside a Weapon Storage facility. There are plenty of guards here.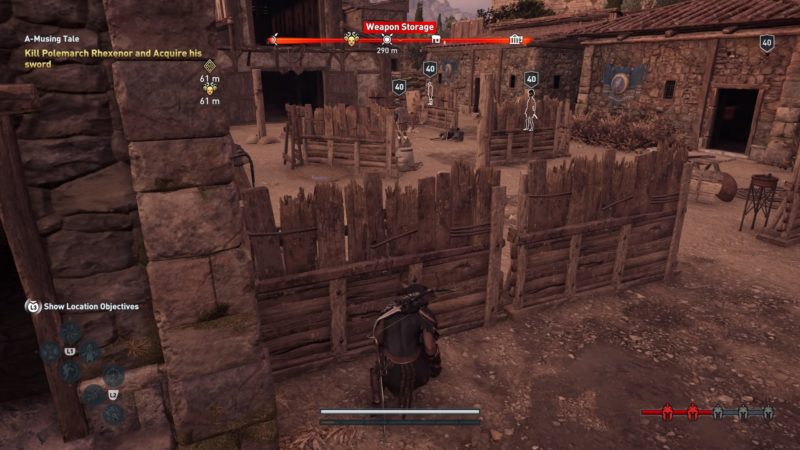 You'll probably need to deal with Rhexenor together with the guards. Just assassinate him and "confirm kill" to get the items you need.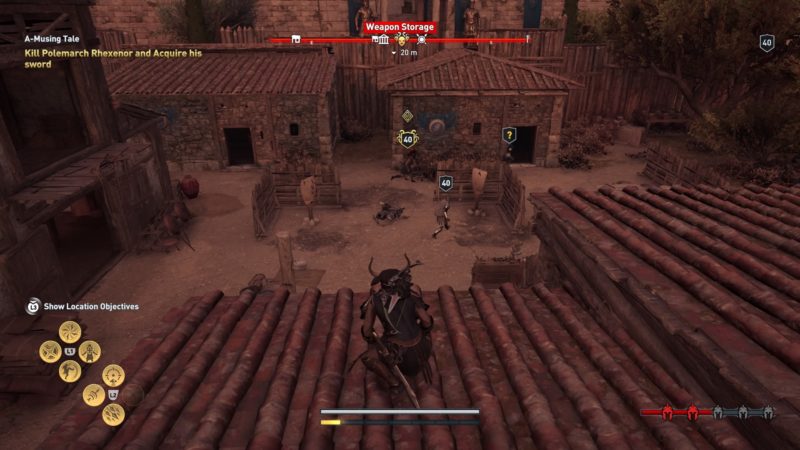 After killing him, you will get an artifact fragment, a sword as the quest item and an Athenian War Hero Belt.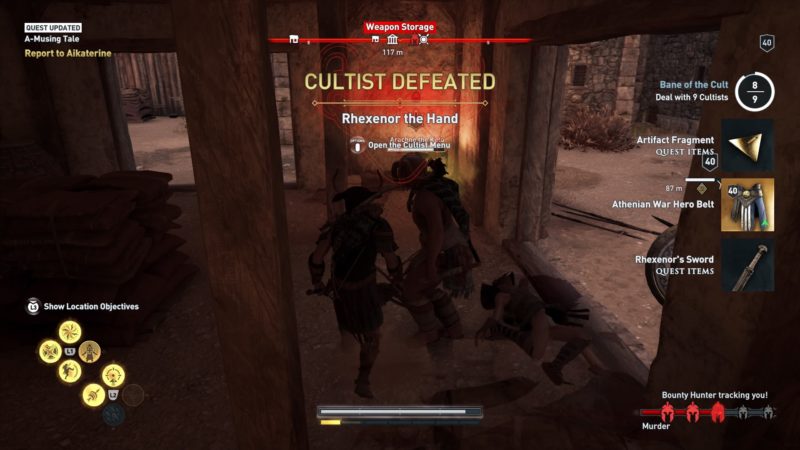 Report to Aikaterine
Get back to Aikaterine in the location shown below.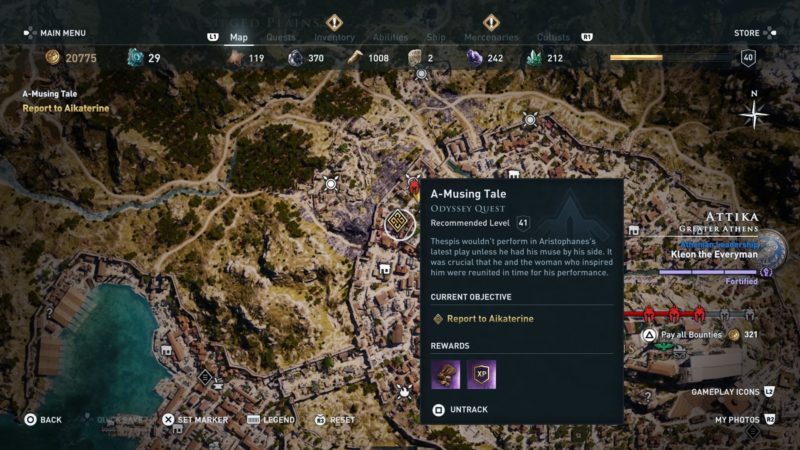 Give her Rhexenor's sword as proof of death. This conversation will also lead to a romance option.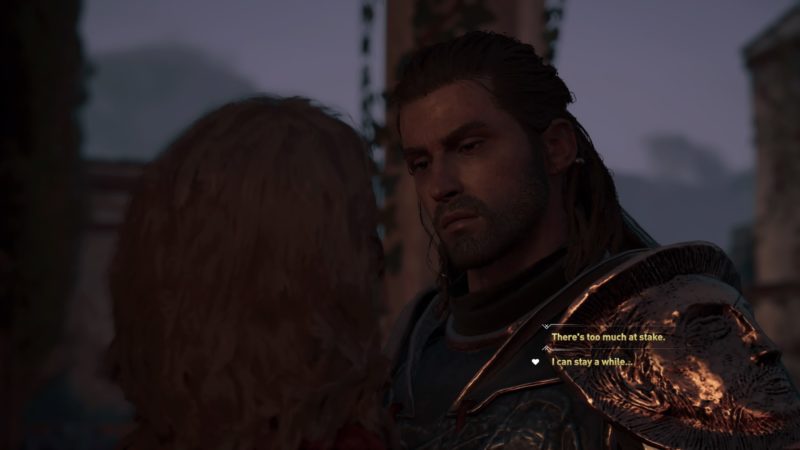 Talk to Aristophanes
Once you're done, get back to Aristophanes in the exact location below. He is no longer in Perikles' Residence, but at the Theater of Dionysos.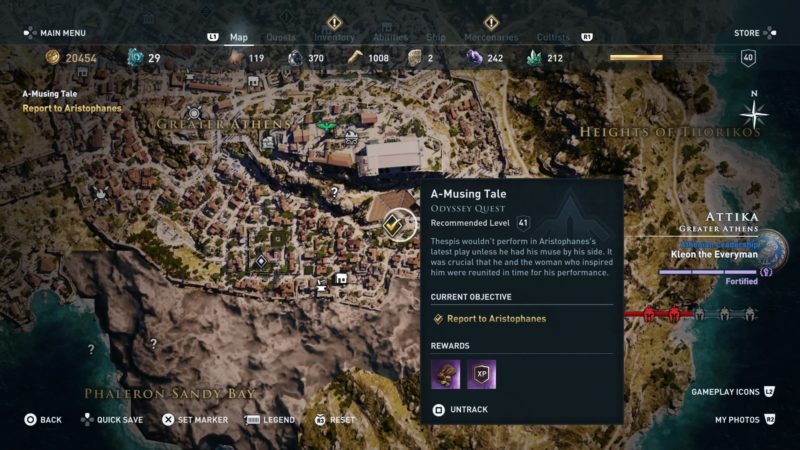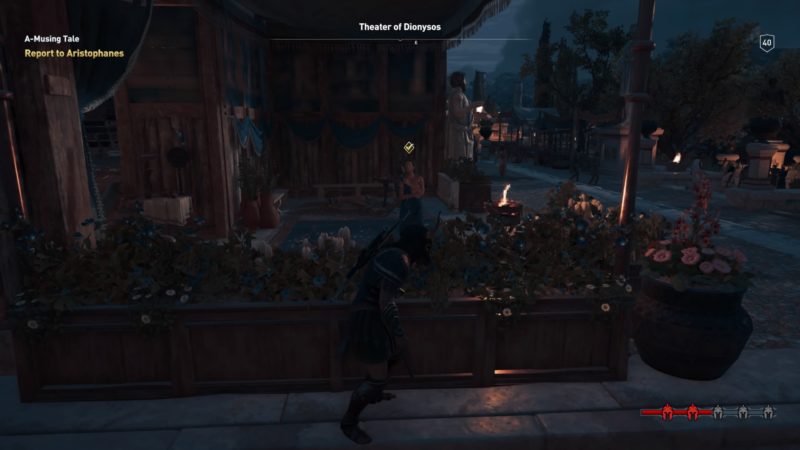 Talk to him and there'll be a cutscene where he performs in front of Kleon to mock him.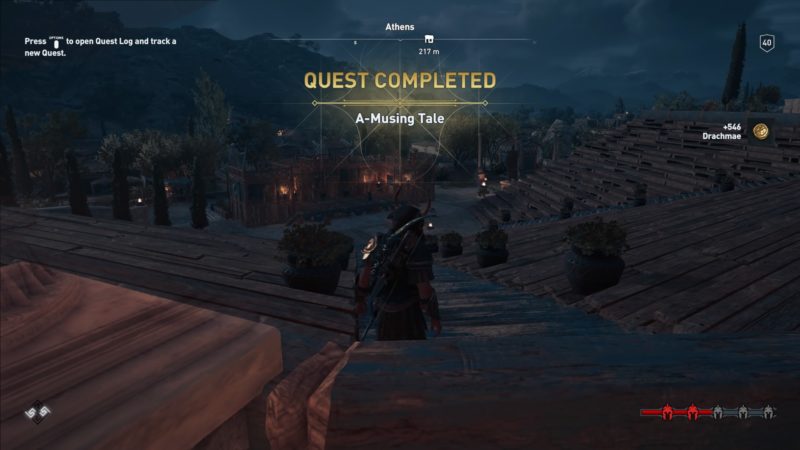 That's it for this quest.
---
Related articles:
Assassin's Creed Odyssey: We Will Rise (Walkthrough)
Assassin's Creed Odyssey: Breaking Bread (Walkthrough)
AC Odyssey: Unearthing The Truth (Walkthrough)
Assassin's Creed Odyssey: Keep The Faith (Walkthrough)
Assassin's Creed Odyssey: Origins Of A Ritual (Walkthrough)
AC Odyssey: Fourth-Degree Burns (Walkthrough)
Assassin's Creed Odyssey: A Life's Dedication (Walkthrough)
Assassin's Creed Odyssey: Language Of The Ancients