A Mother's Prayers is one of the main quests in Assassin's Creed Odyssey and is the one that finally reunites your character with Myrrine.
In this quest, you simply have to sail to Naxos and meet Myrrine. There may be disruptions during the meet.
Here's a walkthrough of the quest A Mother's Prayers in AC Odyssey.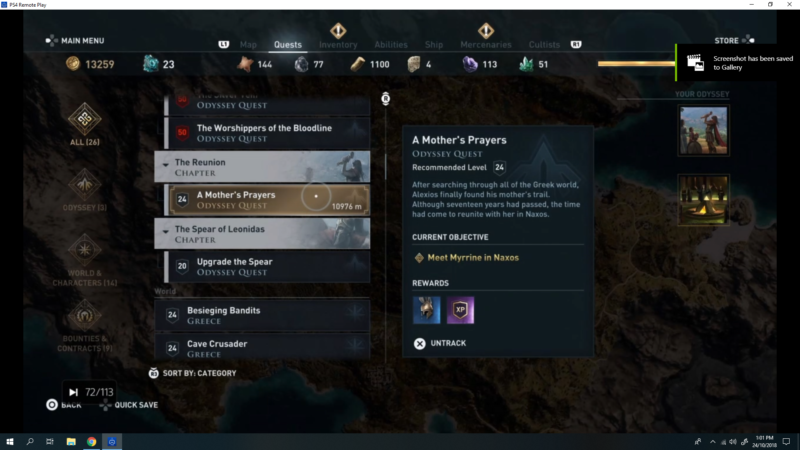 The recommended level for this quest follows your character's level.
Go to Naxos
Your first objective is to go to Naxos, an island quite far east. It's very near Paros island.
Use the Adrestia to sail there. The exact location of Myrrine is shown in the screenshot below.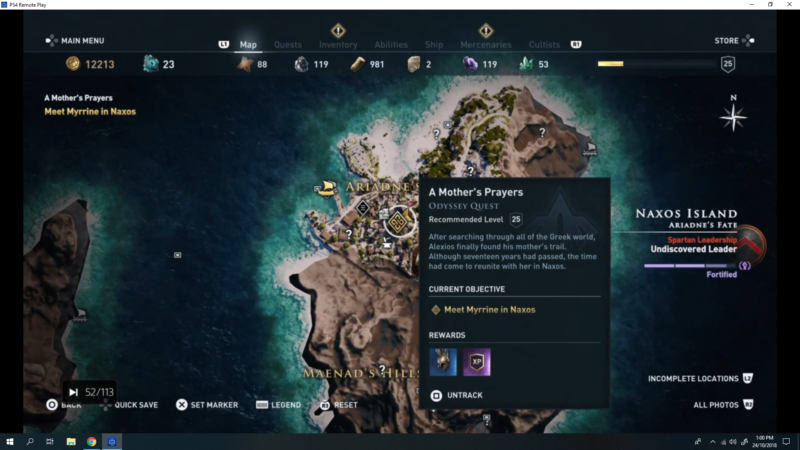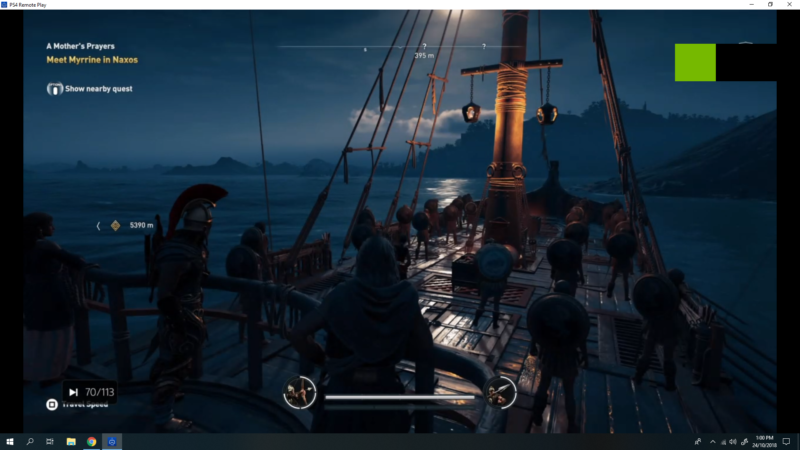 You may meet some pirates on the way, so it's a great time to gain some resources and XP.
If you're still doing the other quest (level 25) on bringing Kleio to Mykonos, it may also be convenient to do that quest first.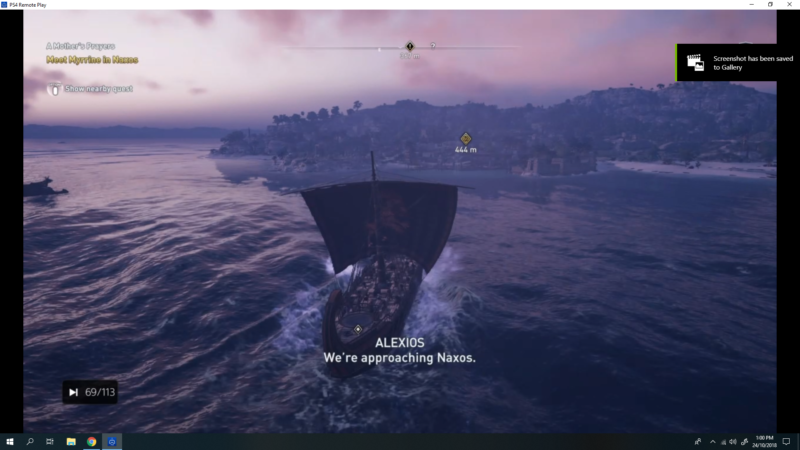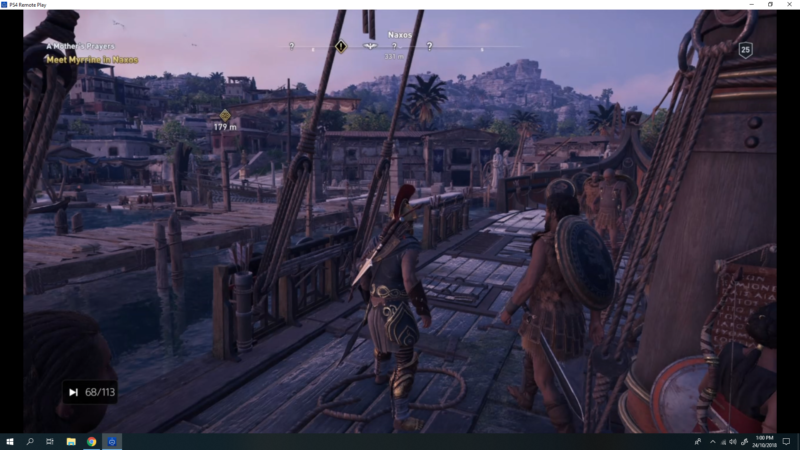 Go to the town area and Myrrine is the ruler of Naxos so you have to go to her residence.
Meet Myrrine
You will see the guards in front of the entrance. They won't attack you so don't worry about it.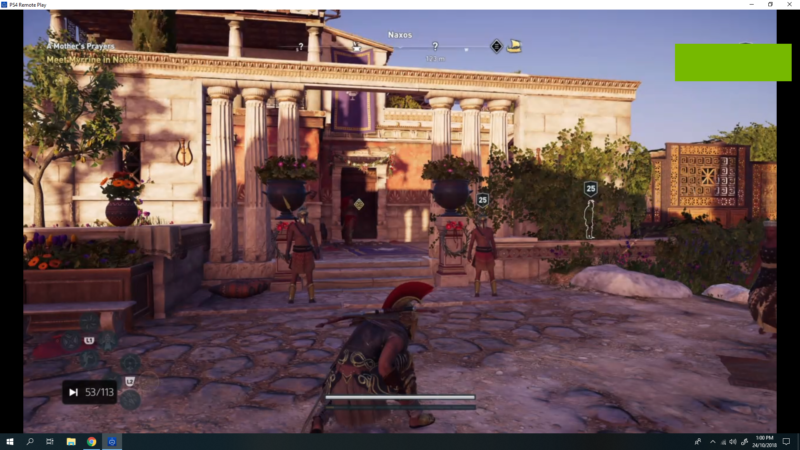 Just walk up to the door and press on interact.
A cutscene will then load showing Myrrine discussing plans with her soldiers.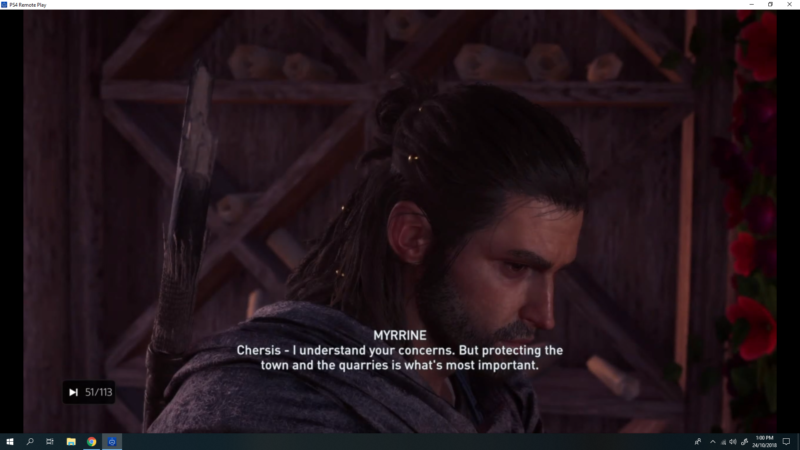 After their discussion, you will meet Myrrine and there'll be another cutscene for that.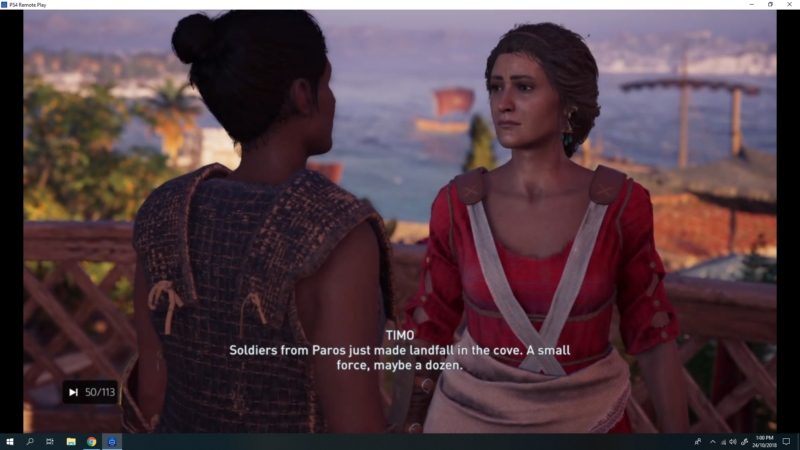 However, you get interrupted as the Athenian soldiers from Paros came to attack Naxos.
You now have to follow Myrrine to the beach side to kill the soldiers.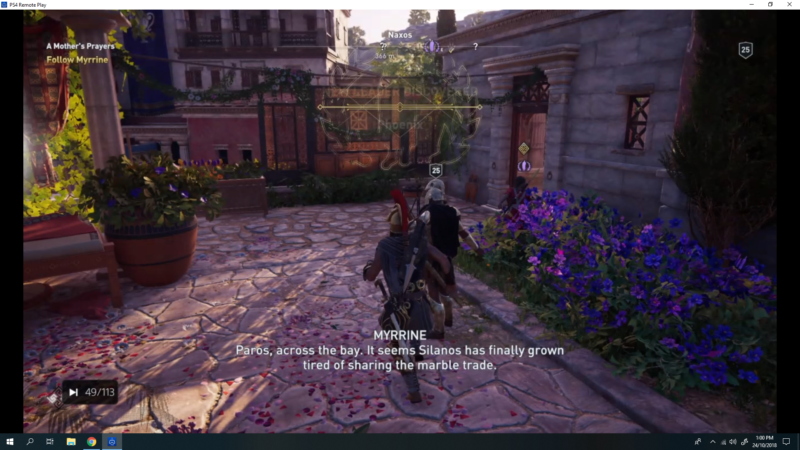 There'll be a mount that you can use. You don't need to call Phobos.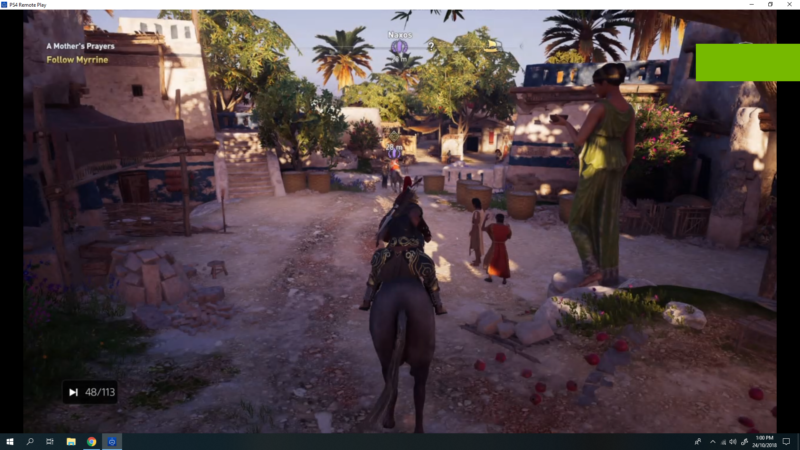 Kill the soldiers from Paros
There are quite a number of soldiers on the beach but you will have some Spartans on your side.
Just kill all of them and you're done.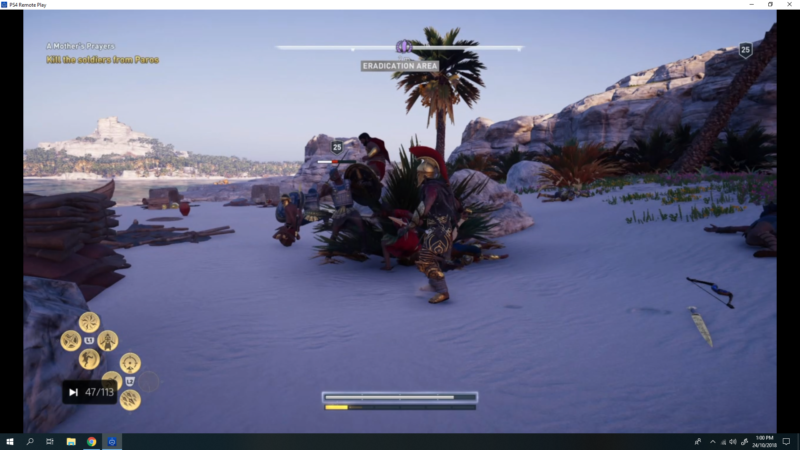 The quest completes and you get some drachmae, a helmet and iron metal as reward.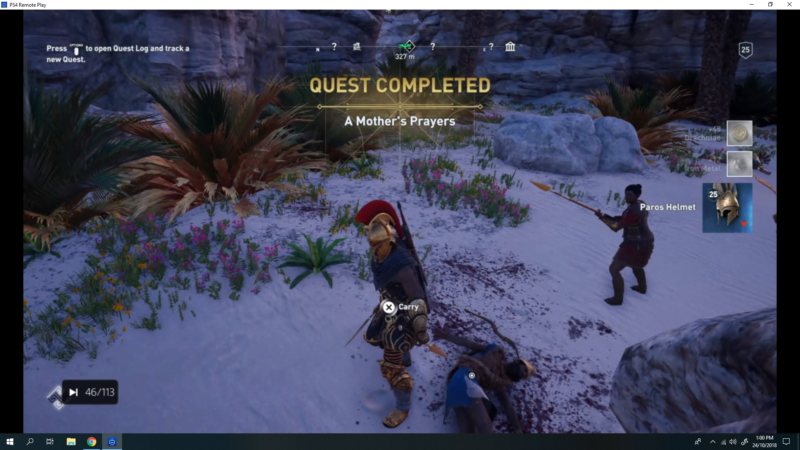 A new quest will instantly unlock, and this particular quest is pretty much conversational. Just follow her around Naxos and you're done.
Hopefully this walkthrough has proven useful to you.
---
Related articles:
Assassin's Creed Odyssey: Unified Front (Walkthrough)
AC Odyssey: The Taxman Cometh (Walkthrough)
AC Odyssey: The Writing's On The Wall (Walkthrough)
Assassin's Creed Odyssey: The Nemean Lion
AC Odyssey: Death Comes For Us All (Kill Chrysis)
Assassin's Creed Odyssey: Witness Him