A Life's Dedication is a side quest in Assassin's Creed Odyssey involving a man named Eppie.
Your task is to save Eppie from the wolves and follow him to explore ancient treasures.
Here's a walkthrough of A Life's Dedication in AC Odyssey.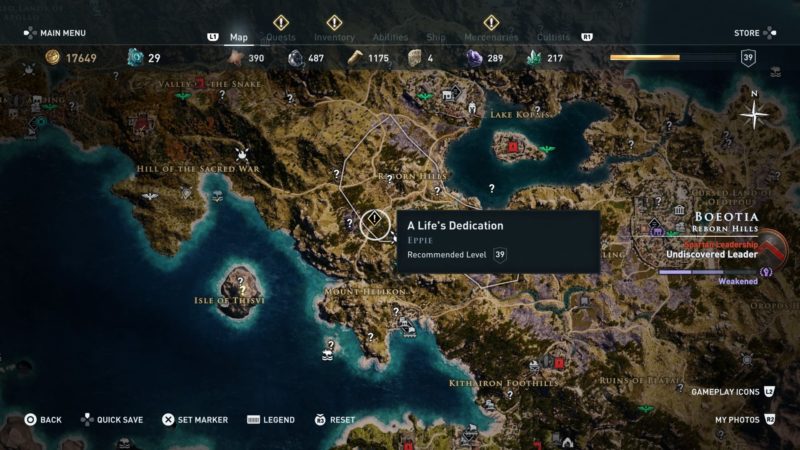 To begin the mission, get to the exact location shown in the map above. It is in Reborn Hills, Boeotia.
As you reach the area, you'll realize that a pack of wolves is attacking a man. Kill all of the wolves.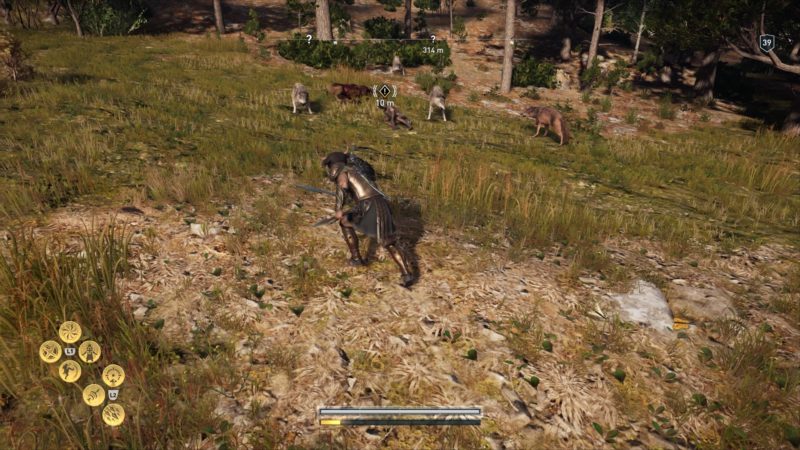 Once you're done, talk to the man.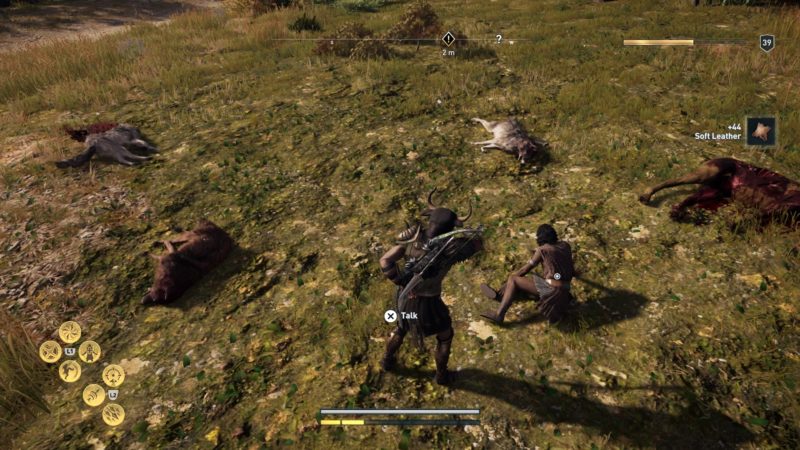 He introduces himself as Eppie and claims to know of certain ancient things to be discovered. Follow him to find out more.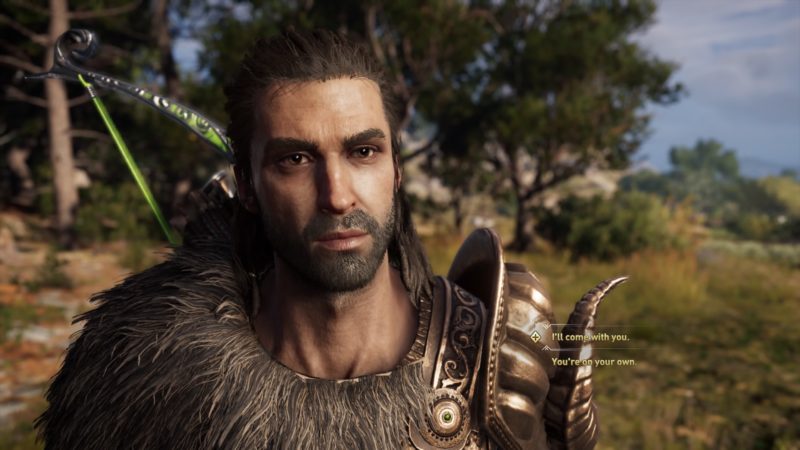 Escort Eppie
This part is straightforward. Just walk with him until you reach the cave.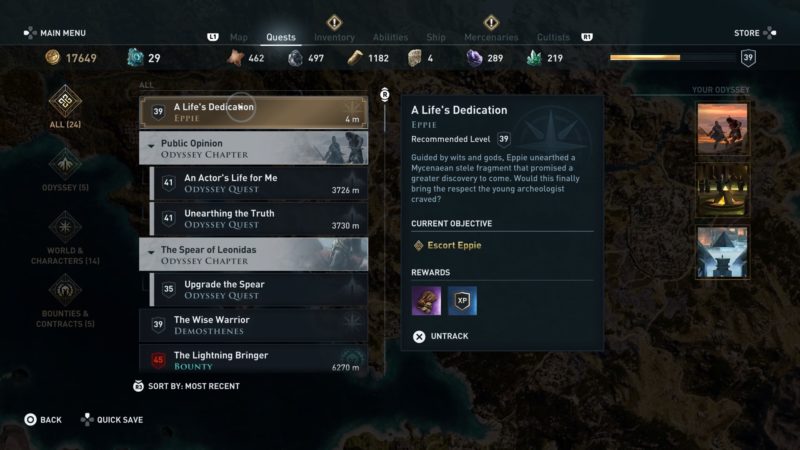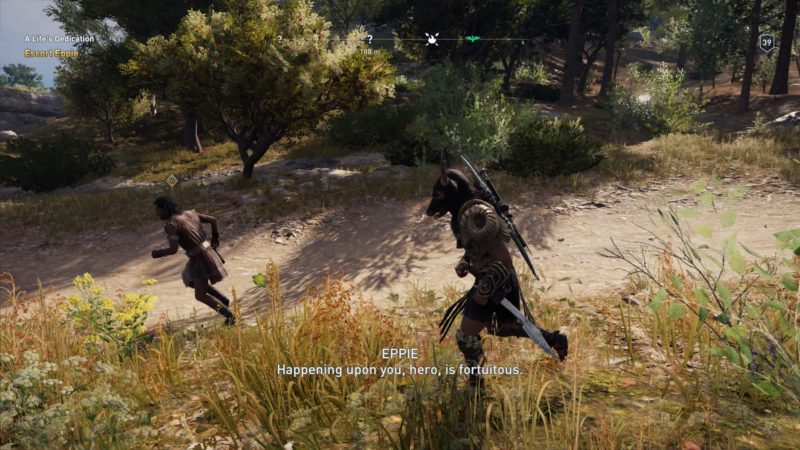 You will reach the Oracle of Trophonios.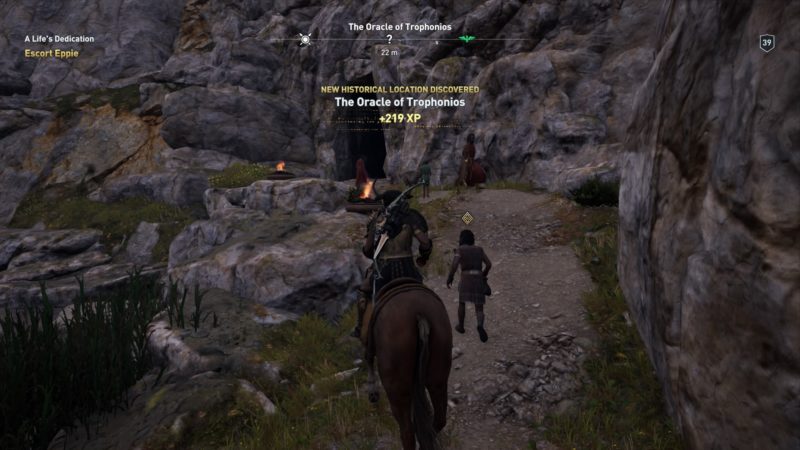 Inside the cave, talk to Eppie to continue the quest.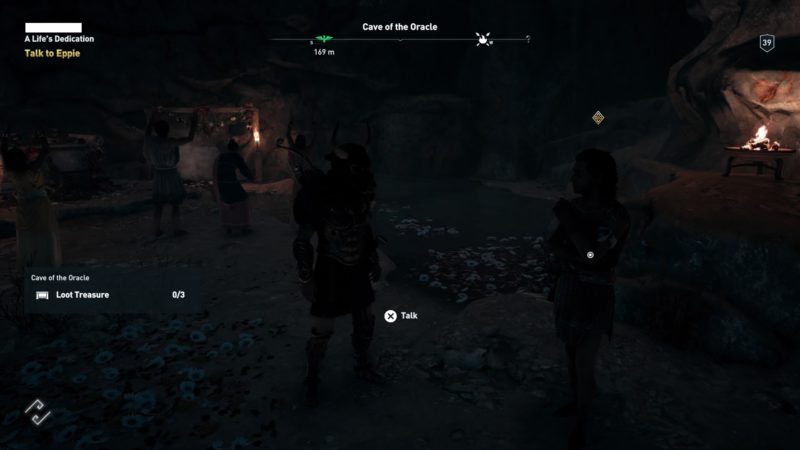 Explore the cave
You then have to explore the Cave of the Oracle. The entrance to the treasure you're supposed to find is in front of the worshipers.
You should be able to see some smoke or mist coming out of a small hole.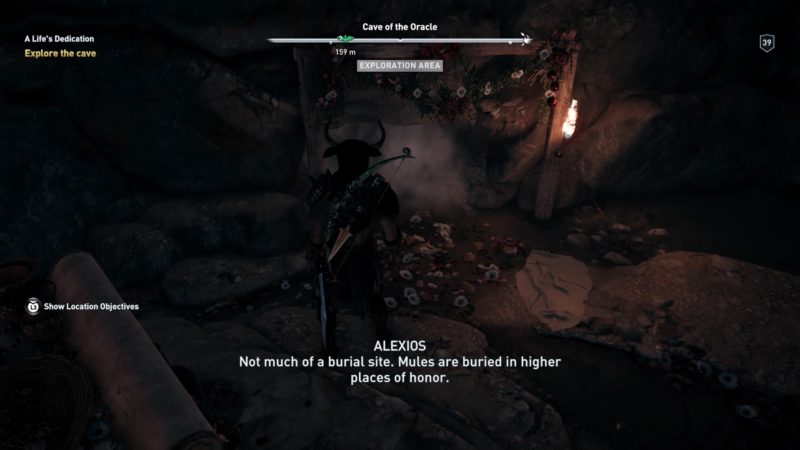 Get into it and keep walking. You will find a door as well. Get through it.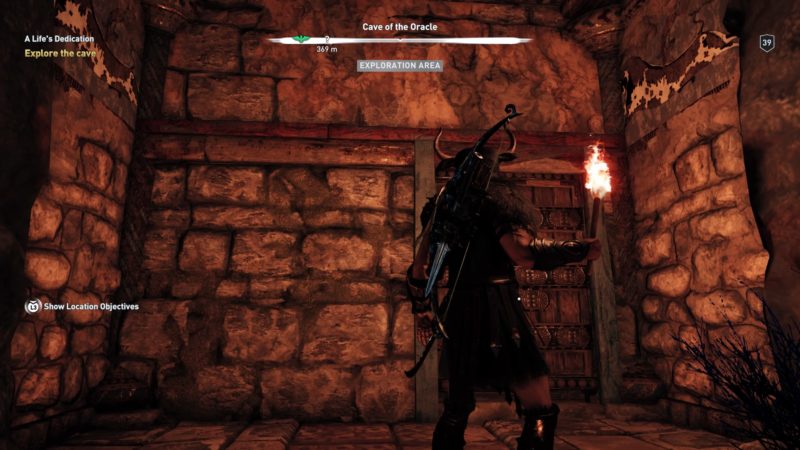 It's like a small maze here and some rooms have treasure chests to loot.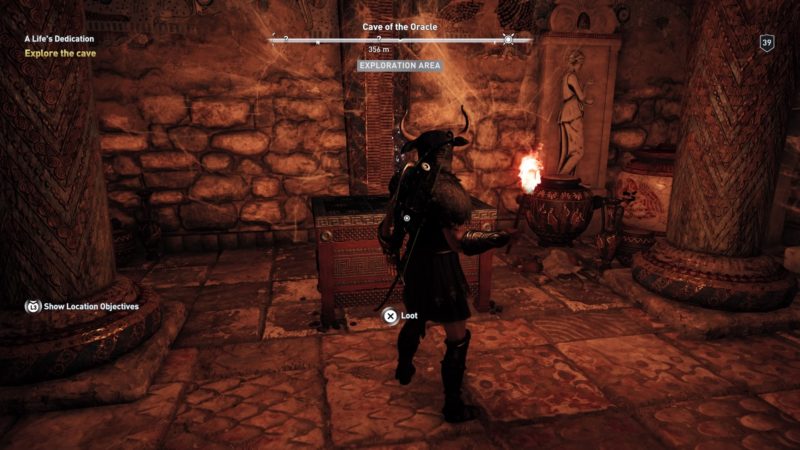 The room with the treasure you're seeking is blocked, i.e. there's a shelf on the doorway. Find an alternative method of entering.
What you're looking for is this. You will come across this big hole on the ground. Jump down and you will reach the investigation area.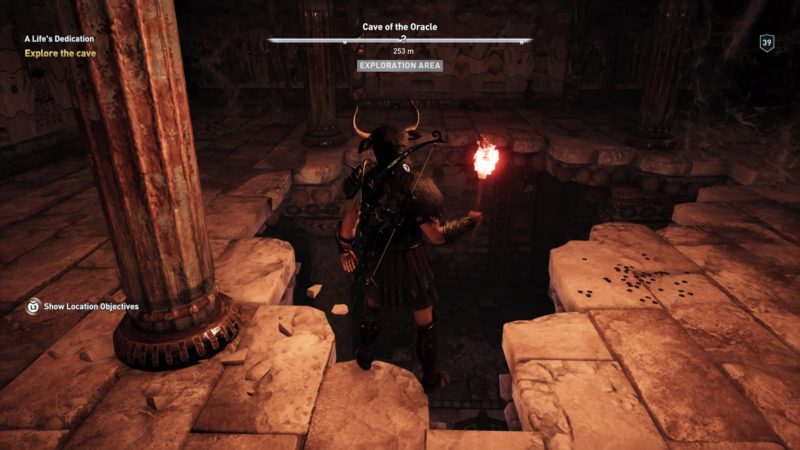 Loot the treasure chest and investigate other clues in the area.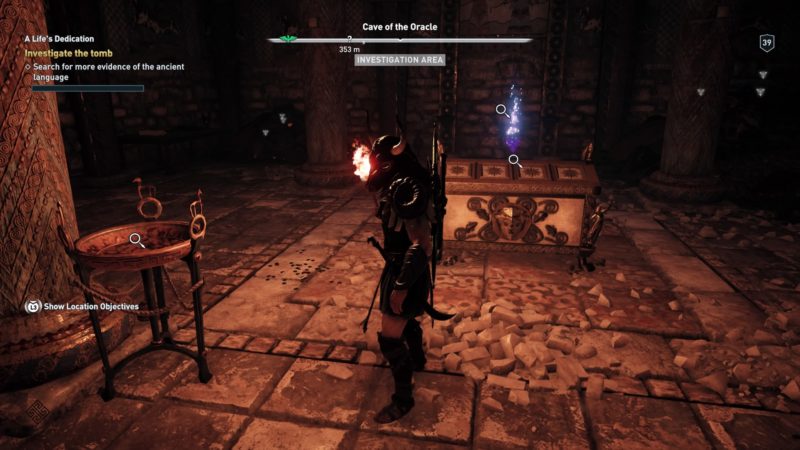 There are about three things you can interact with.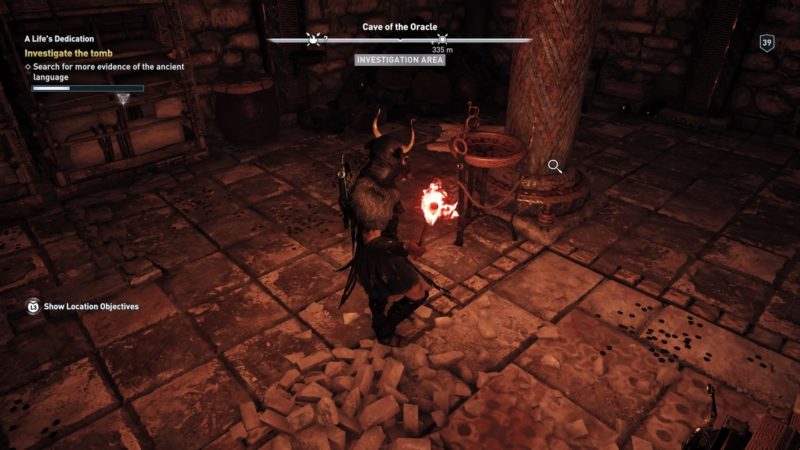 Remember to move the shelf which blocks your doorway as you get out of the area.
Return and talk to Eppie
Eppie will be waiting for you at the entrance of the cave where you talked to him earlier.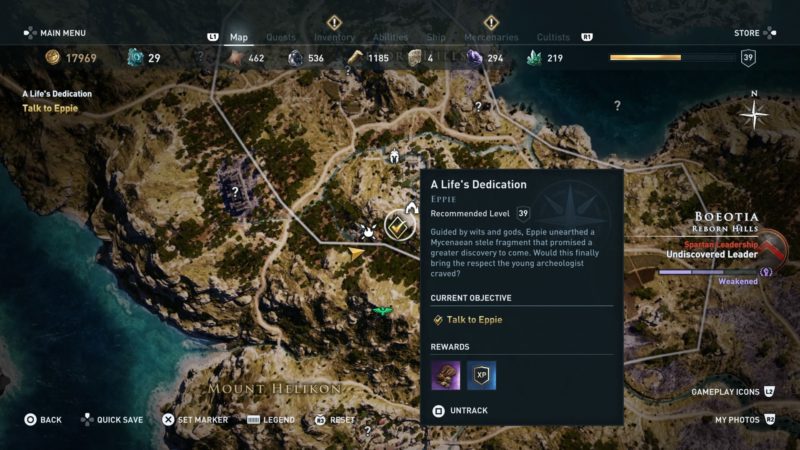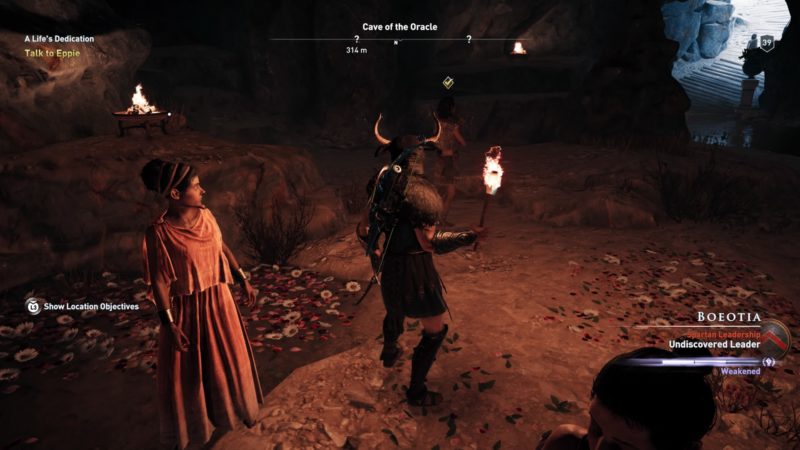 During the cutscene, he will go down to where you found the treasure. Apparently there are many more pieces to the puzzle.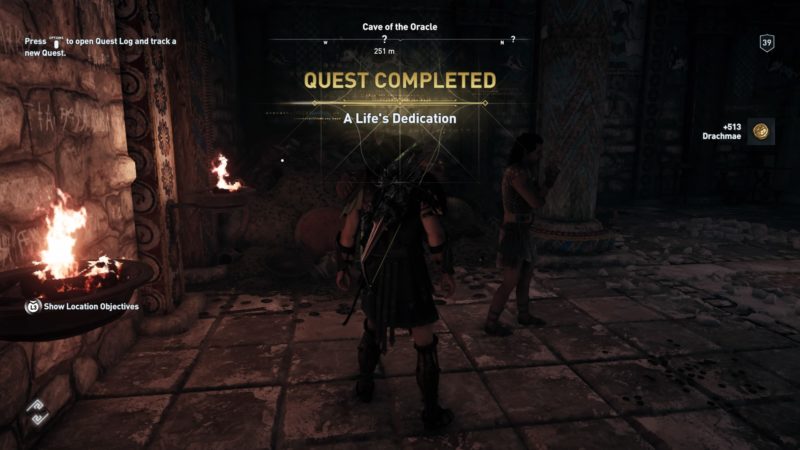 That's the end of this quest, and there are subsequent quests by him, which involves finding stele fragments.
---
Related articles:
Assassin's Creed Odyssey: Language Of The Ancients
AC Odyssey: Chasing Phantoms (Walkthrough)
Assassin's Creed Odyssey: The Battle Of Pylos (Walkthrough)
Assassin's Creed Odyssey: The Conqueror (Walkthrough)
AC Odyssey: A Bloody Feast (Archidamos Or Pausanias)
Assassin's Creed Odyssey: The Last Hunt Of Nesaia