A God Among Men is a quest in Assassin's Creed Odyssey that is related to getting an artifact for Atlantis.
Your task is to help free Empedokles (who calls himself a god) from a camp nearby.
Here's a walkthrough of A God Among Men in AC Odyssey.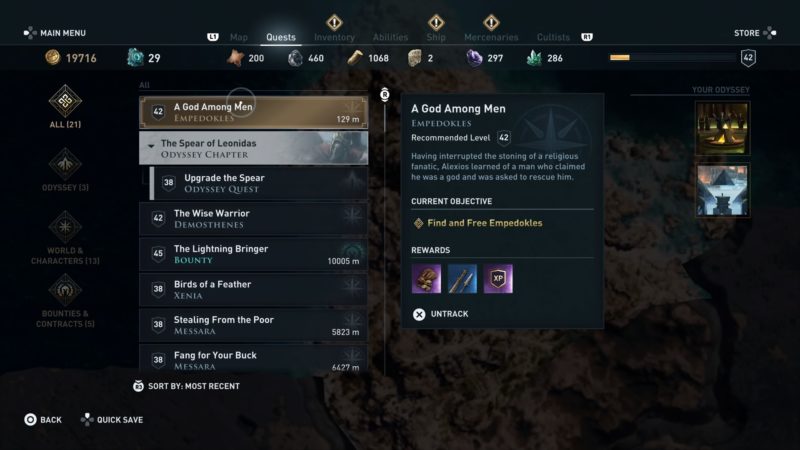 This quest is recommended for level 42 and above, but it may differ according to your character's level.
To begin the quest, talk to a man on Pilgrim Hill, Kythera. His exact location is shown in the map below.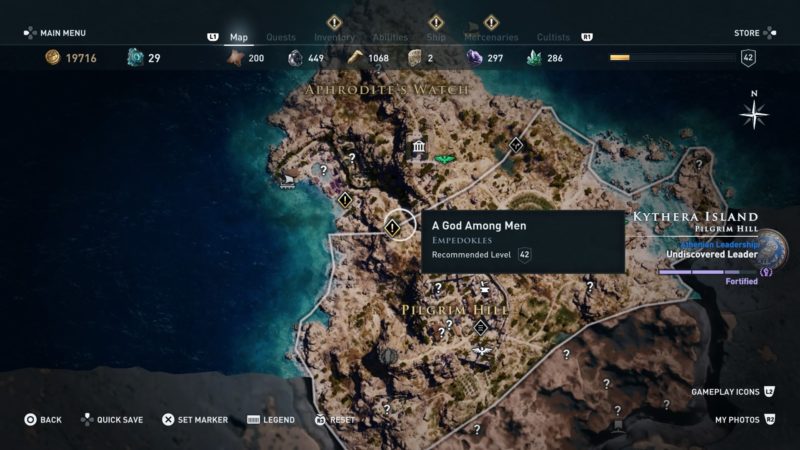 He is the guy surrounded by some other folk. Talk to him.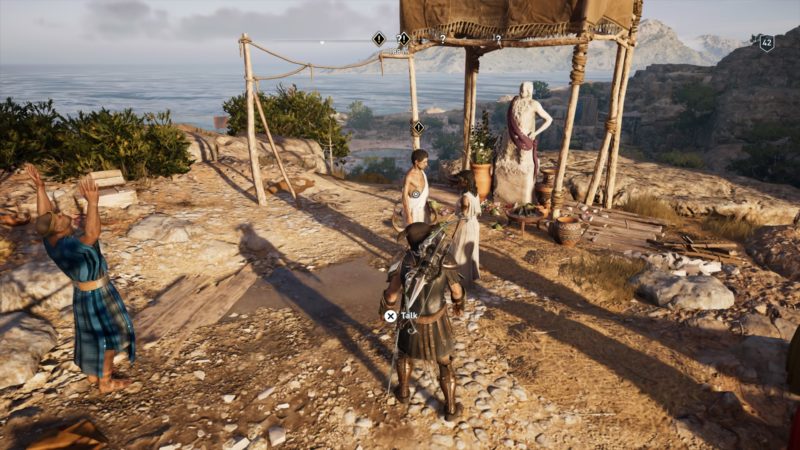 He will then ask for your help to rescue Empedokles, a man who calls himself a god.
Rescue Empedokles
Empedokles is inside a cage in Murex Camp. The exact location is shown in the map below, marked as the quest symbol.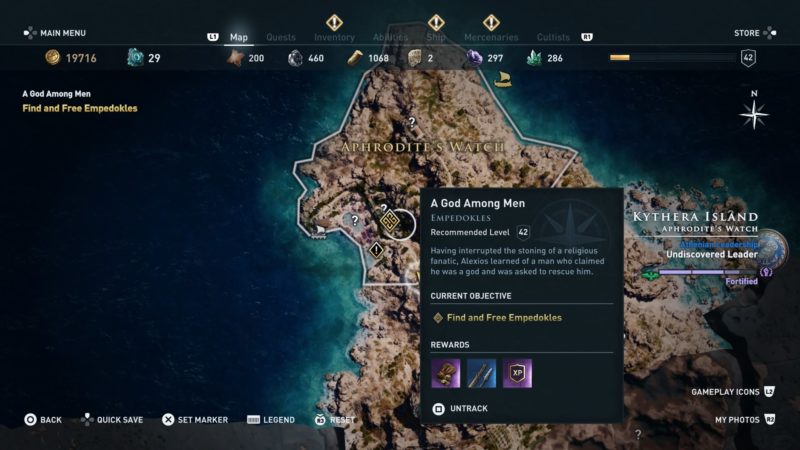 It's a very obvious location as you can even see the banners outside.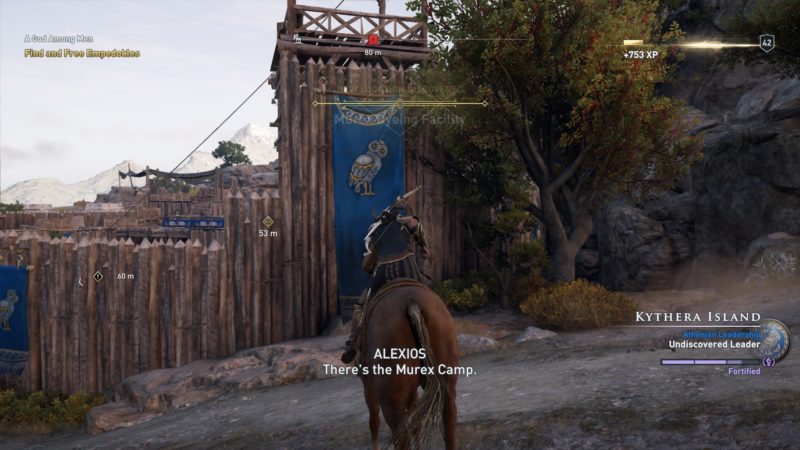 You can completely avoid fighting by sneaking into the camp. You will find Empedokles in a cage. Unlock the cage and let him run.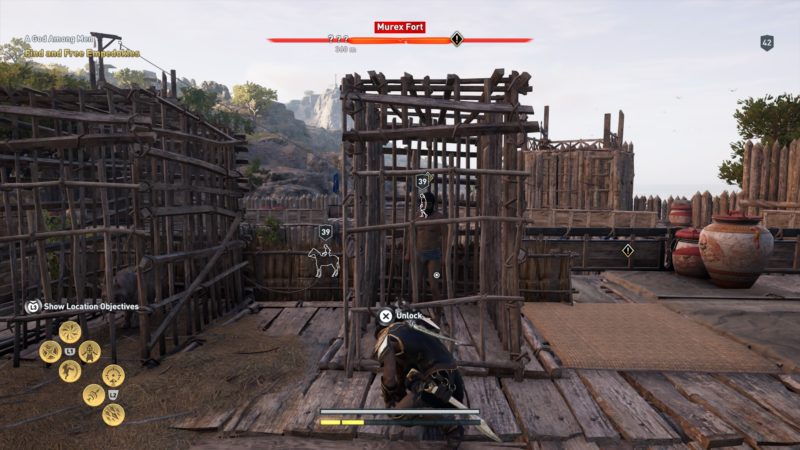 Escort Empedokles
At this point, just follow him out of the camp and back to Pilgrim Hill.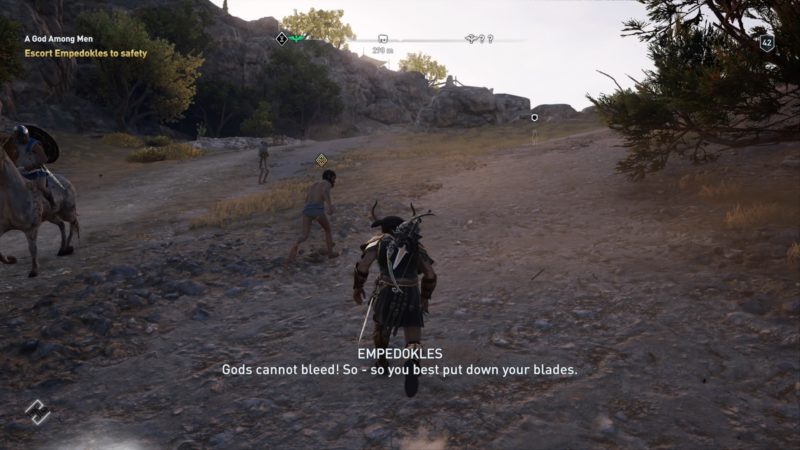 The guards won't even notice him. Keep following him until he stops and talk to him.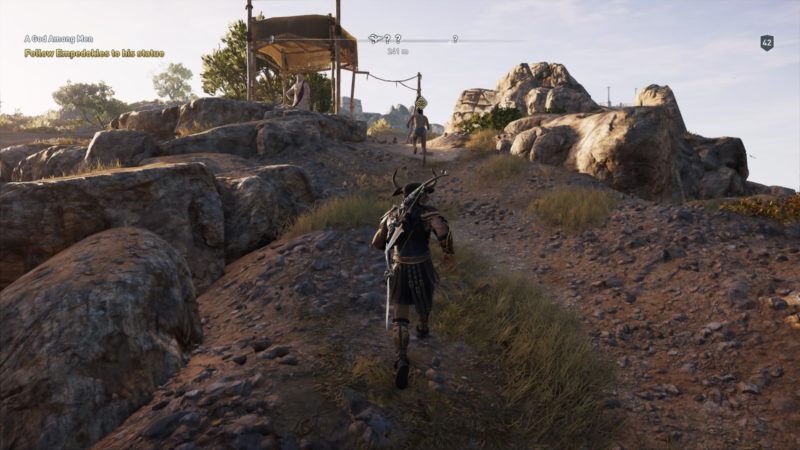 The quest completes here and you will get a Penitent's Blade plus some drachmae for your troubles.
More importantly, it leads to another quest where you can fight the mythical cyclops.
Killing the cyclops will earn you an artifact for the Lost City of Atlantis.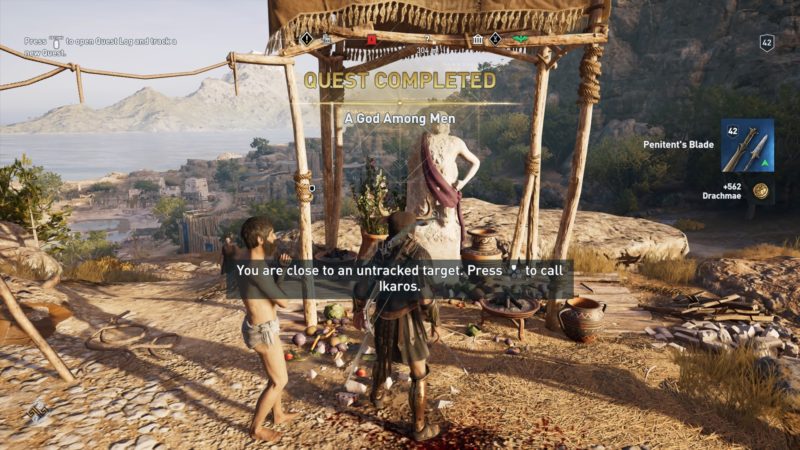 ---
Related articles:
Assassin's Creed Odyssey: Stairway To Olympos (Kill The Cyclops)
AC Odyssey: Left To Dye (Walkthrough)
Assassin's Creed Odyssey: The Fall Of Deianeira (Walkthrough)
Assassin's Creed Odyssey: The End Of Drakon (Walkthrough)
AC Odyssey: A Legendary Hunt (Lykaon Wolf)
Assassin's Creed Odyssey: He Waits (Kill The Minotaur)