A Business Opportunity is a side quest in Assassin's Creed Odyssey involving your old friend Markos.
Your task is to rescue Markos from an enemy base and bring him back to his new vineyard.
Here's a walkthrough of A Business Opportunity in AC Odyssey.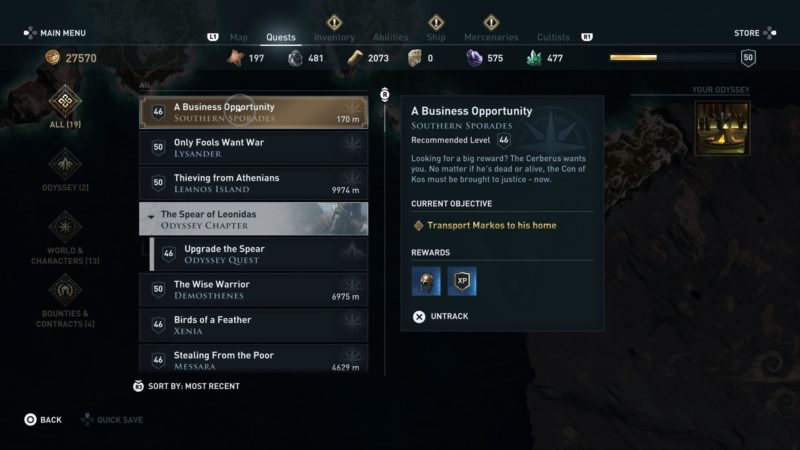 This quest is recommended for those level 46 and above, but it may differ according to your own level.
Rescue Markos
To begin this quest, get to the island of Kos, which is the eastern part of the map.
The exact location of Markos is shown in the map below. He is imprisoned in a camp filled with guards.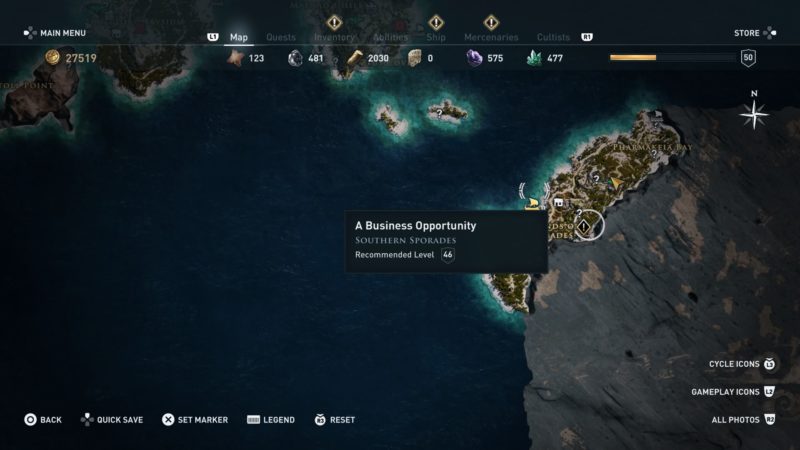 You should find him here in a cage, in Artemisia Fort.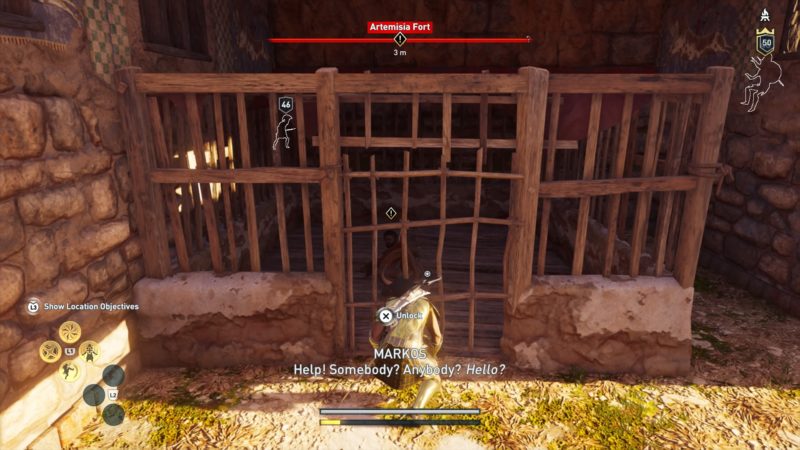 Open the door and carry him. You need to carry him all the way to his home.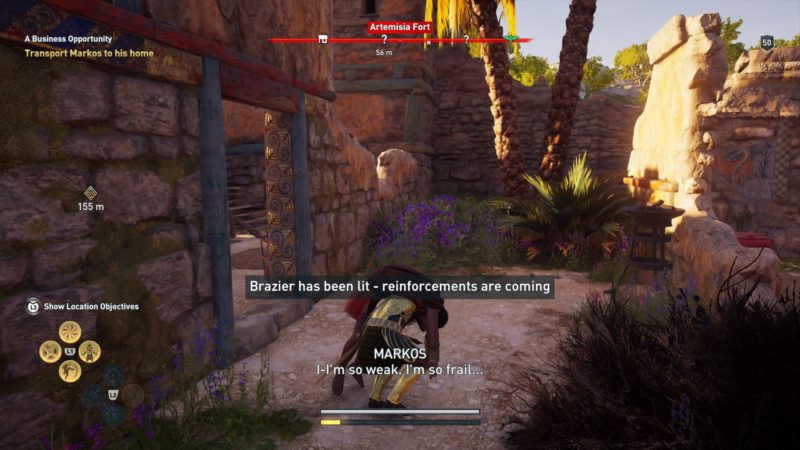 Transport Markos to his home
It's better if you eliminate most of the guards before transporting him back. You can use the arrow skill that penetrates through walls.
The location of his home is shown in the map below, marked as the quest symbol. It's about 200m away from the fort.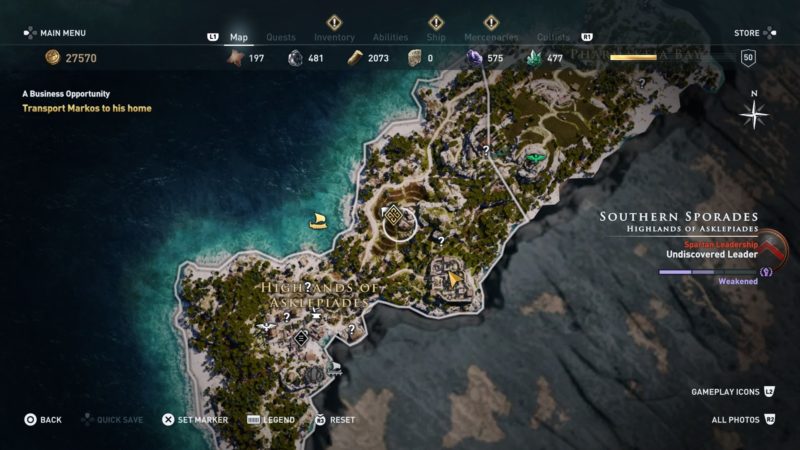 While carrying him, there may be enemy reinforcements. Just avoid them.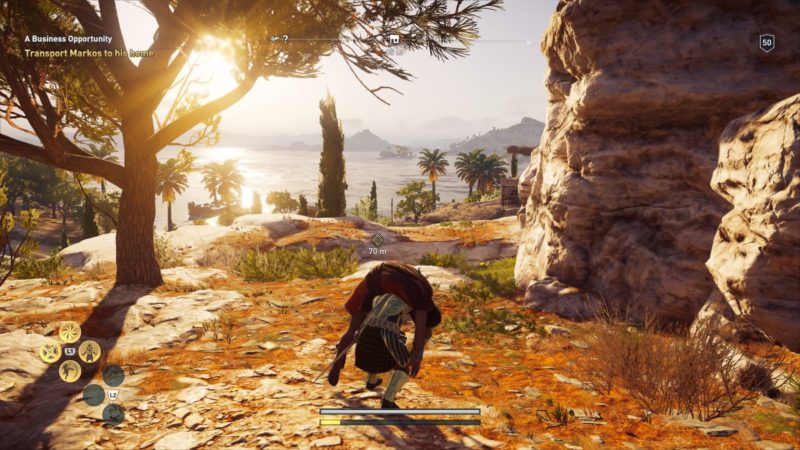 Throw him on the ground here (Aion Vineyard).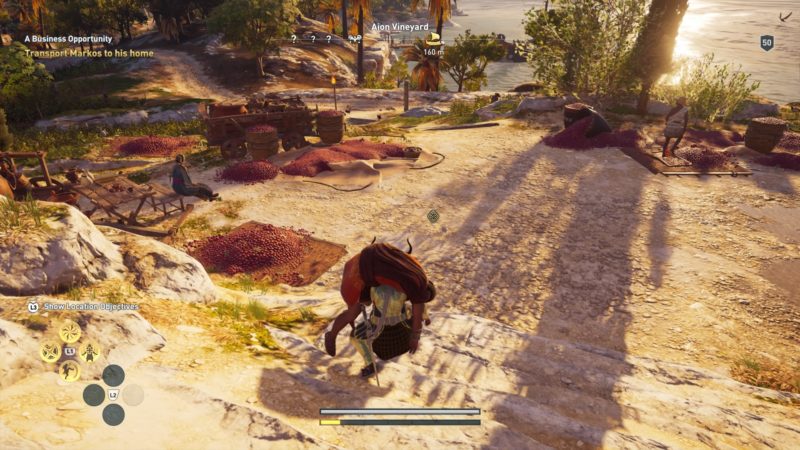 The quest completes here and you should get an Ancient Helmet as reward. Markos is the dude who gave you quests in Kephallonia when you first started.
There will be subsequent quests after this.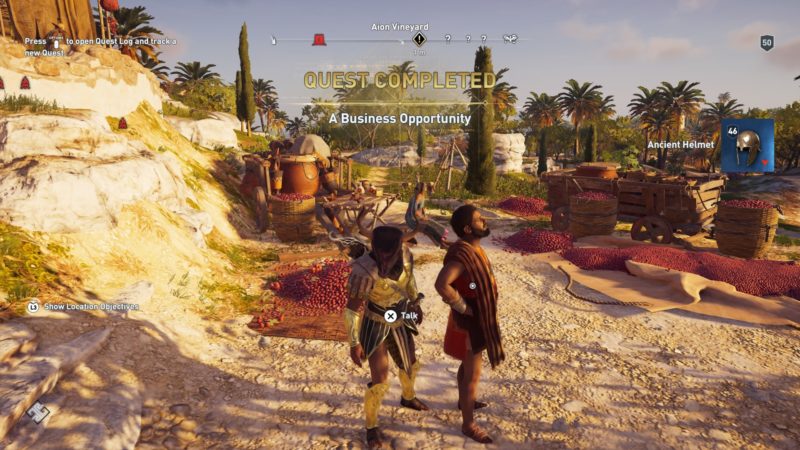 ---
Related articles:
Assassin's Creed Odyssey: Farm In Flames (Walkthrough)
AC Odyssey: Old Friends, Old Problems (Walkthrough)
Assassin's Creed Odyssey: The Kingfisher And The Robin (Walkthrough)
Assassin's Creed Odyssey: Sharp Tongue (Quest Walkthrough)
Best FPS Games Of All Time – Six Iconic Games To Check Out
Assassin's Creed Odyssey: Death And Taxes (Walkthrough)