Acme Bar & Coffee is a well-known bar / cafe in Kuala Lumpur. I recently frequented this ABC branch at Pavilion KL and here's a brief review of it.
I've always wanted to try their sizzling brownie with oreo ice cream and I finally did!
P.S.: This review might just be about the sizzling brownie.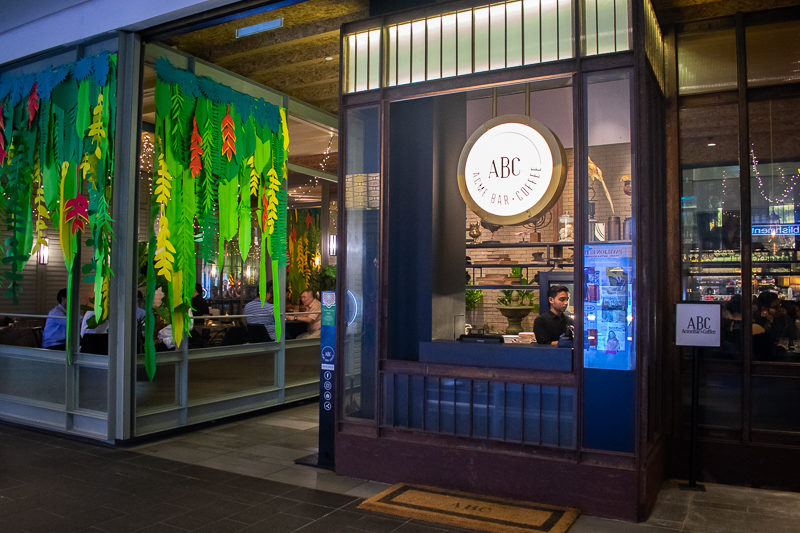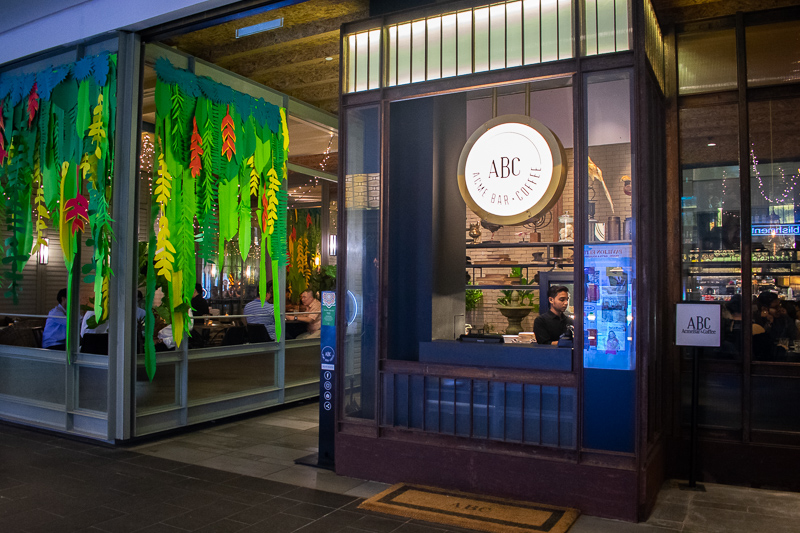 This is the entrance of Acme Bar at Pavilion (Kuala Lumpur). The overall decoration of the bar cum cafe is pretty cool.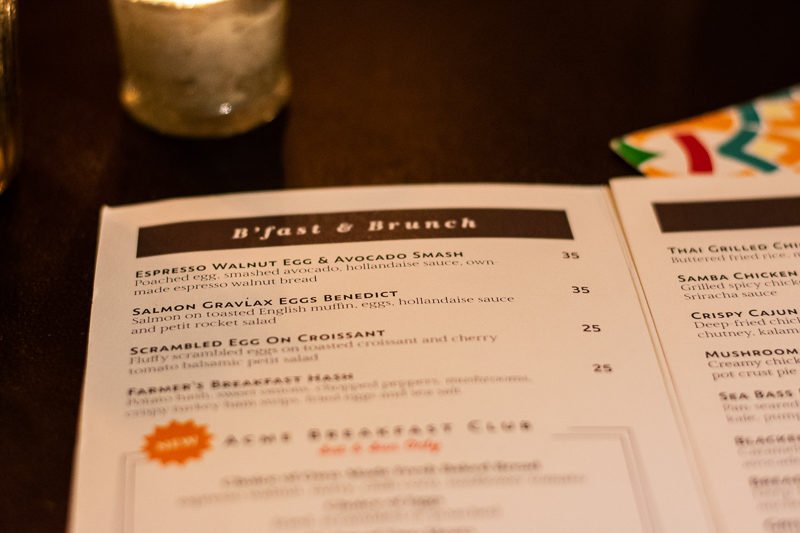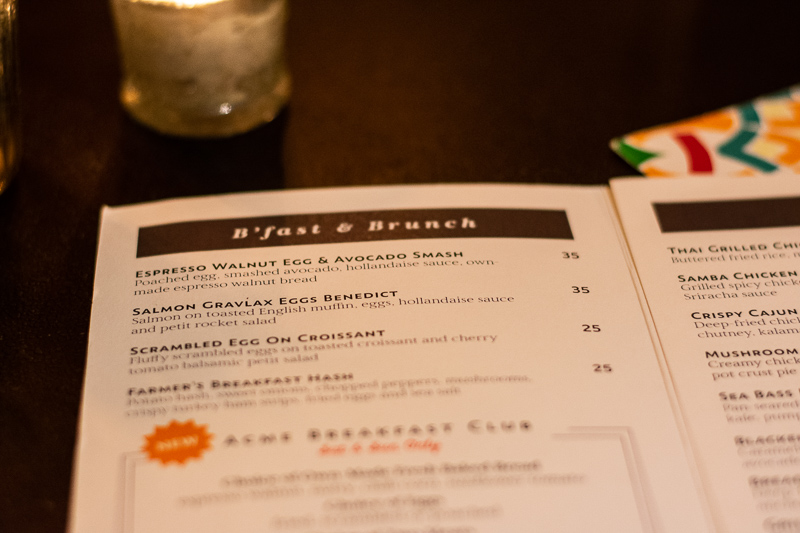 Apart from their signature dessert, they actually have lots of main courses for you to choose from.
In fact, plenty go there to have lunch or dinner.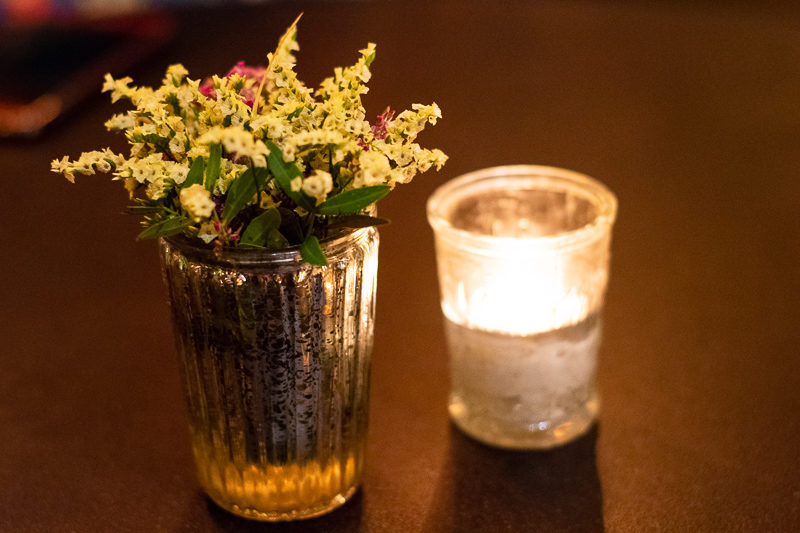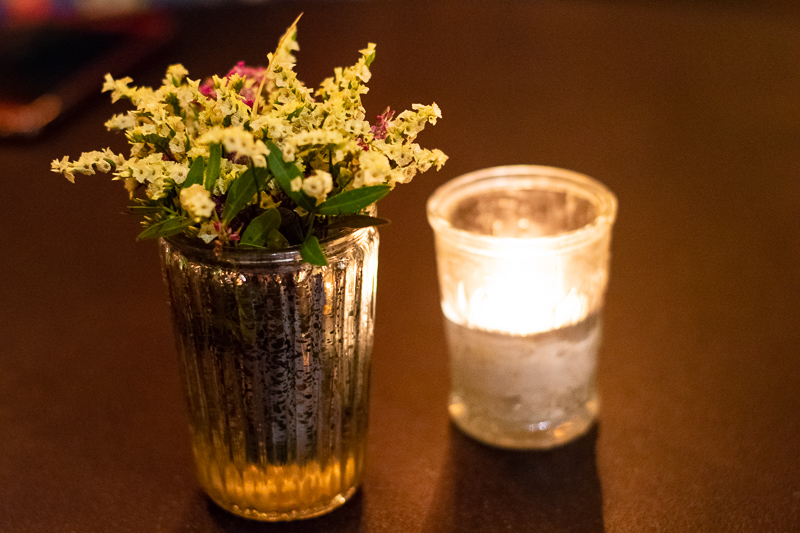 It's rather dark and cozy in the interior of the bar. It was quite a nice place to have a chat or hang out with friends or colleagues.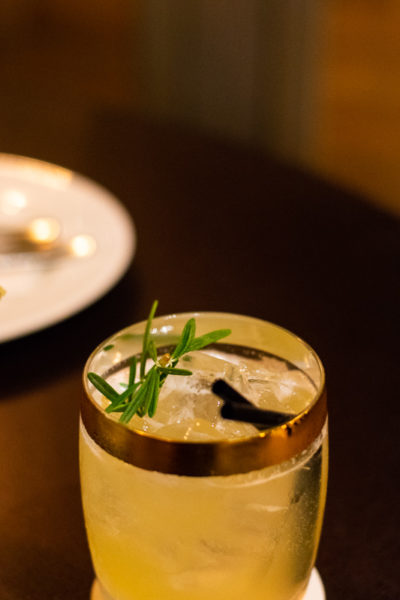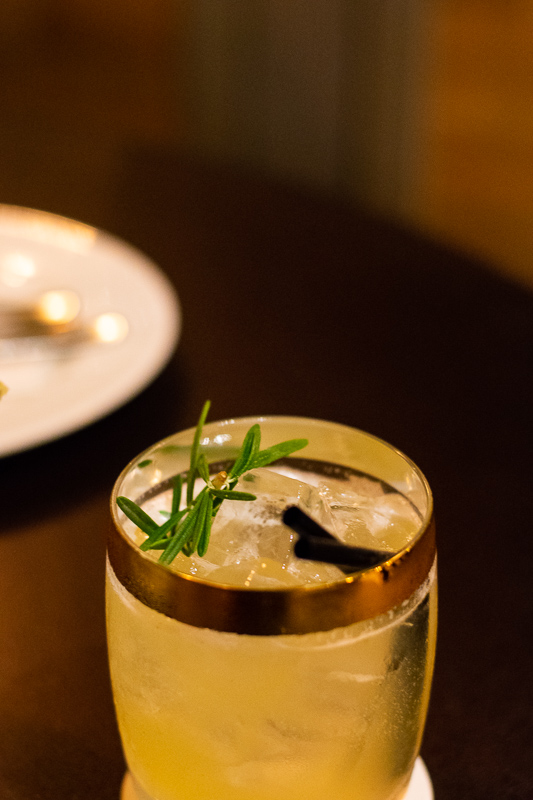 I ordered this cocktail which was about RM 35. It is a rosemary-themed cocktail and it was pretty decent. Nothing too exceptional about it.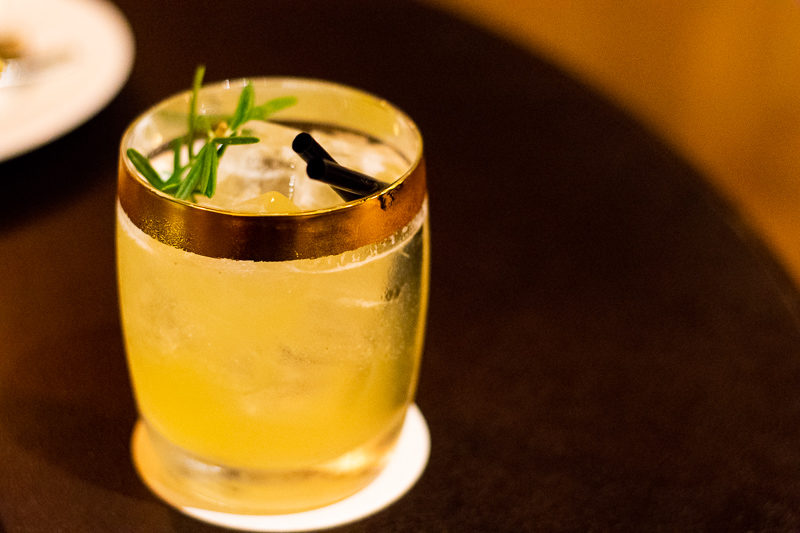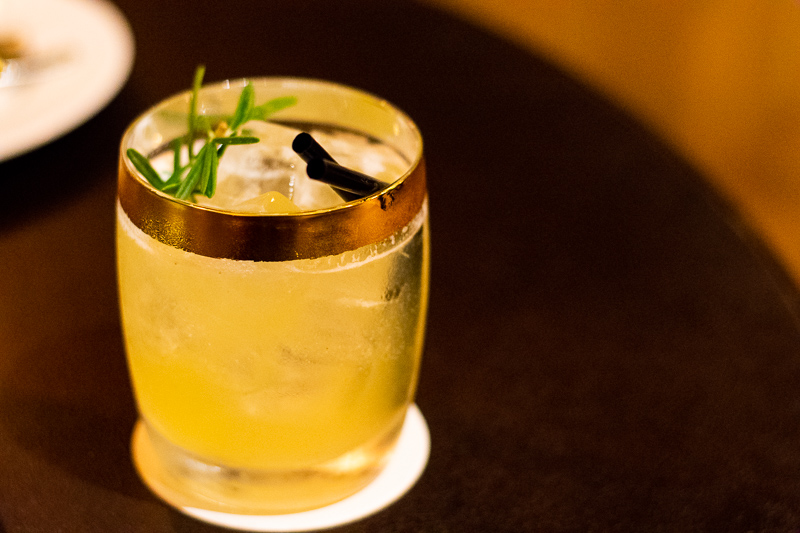 A nice glass of cocktail is always welcome when you're feeling thirsty.
They also have pretty delicious main dishes. This one below is their rice with curry chicken. Very fancy and quite good.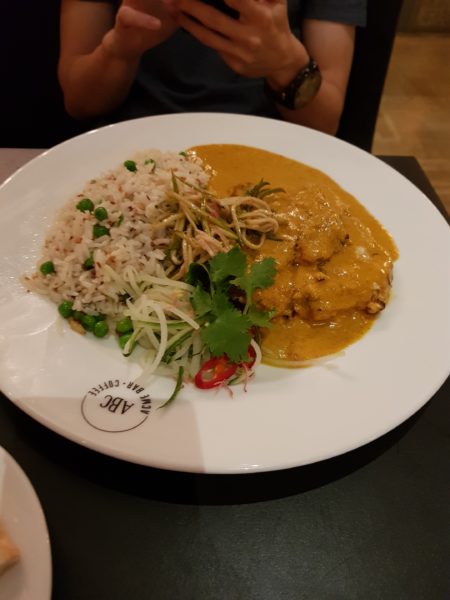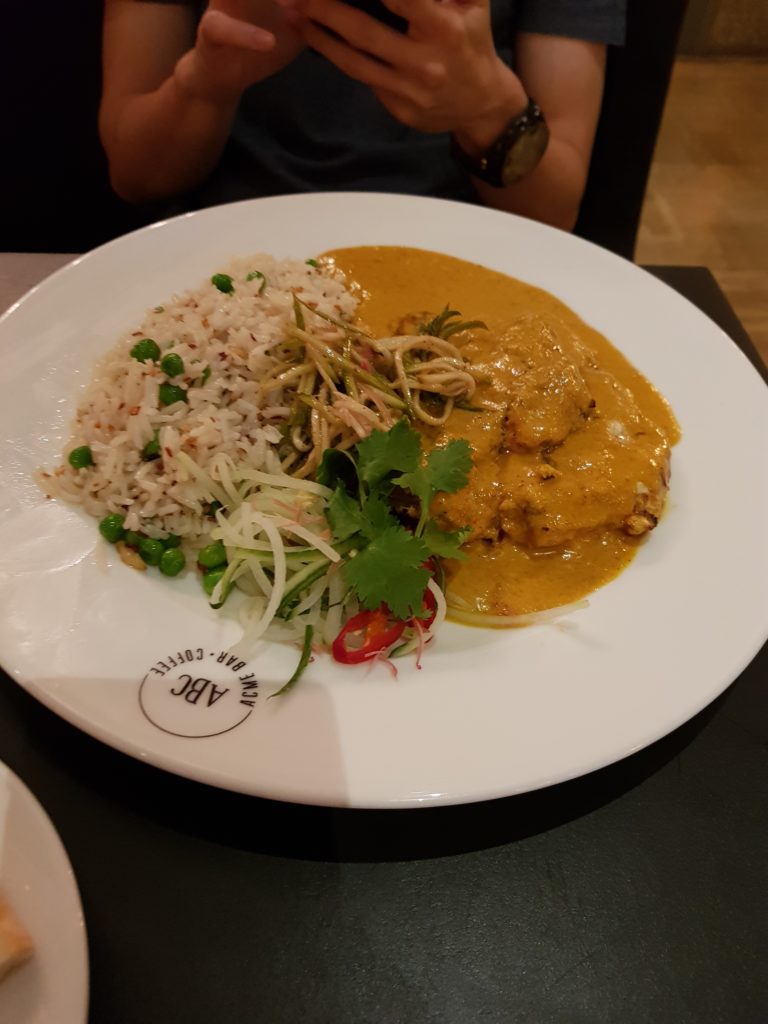 The Hawaiian deep fried chicken burger is pretty amazing. It is fried to perfection and crumbles when you bite it.
It is topped with a huge slice of pineapple. The sweet potato fries are also decent.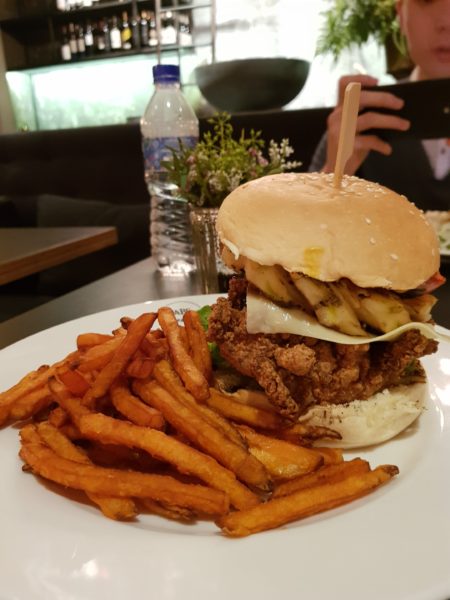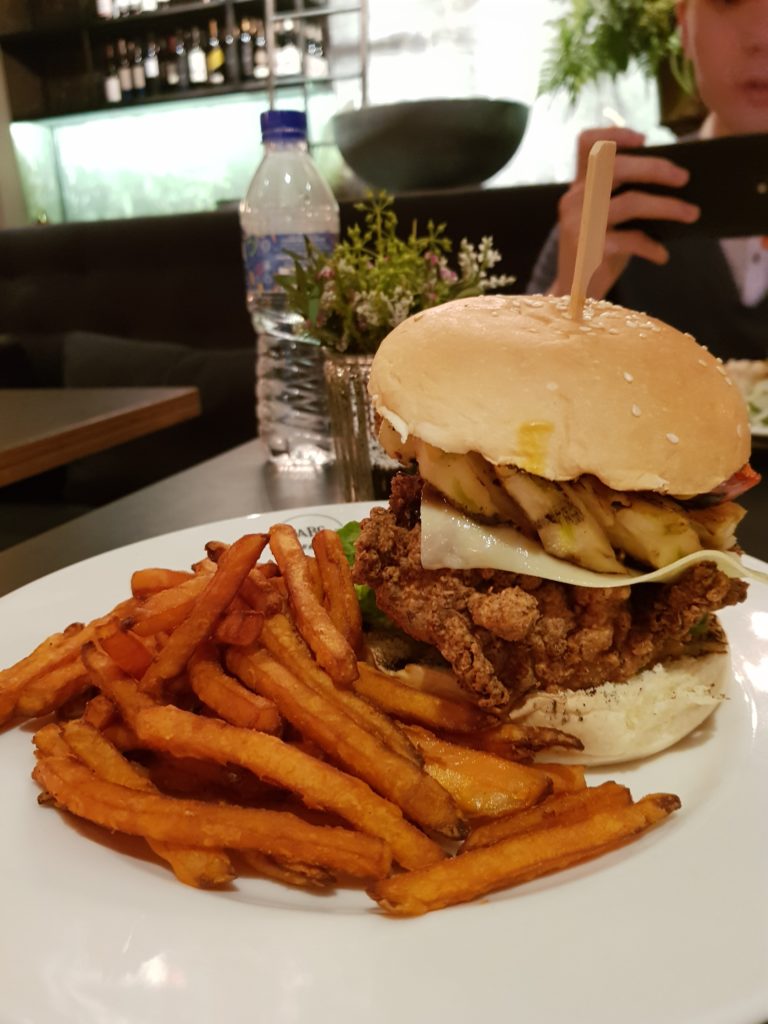 Now, back to the highlight of this short article.
Here's the signature of Acme Bar & Coffee, their sizzling brownie with oreo ice cream which costs around RM 17.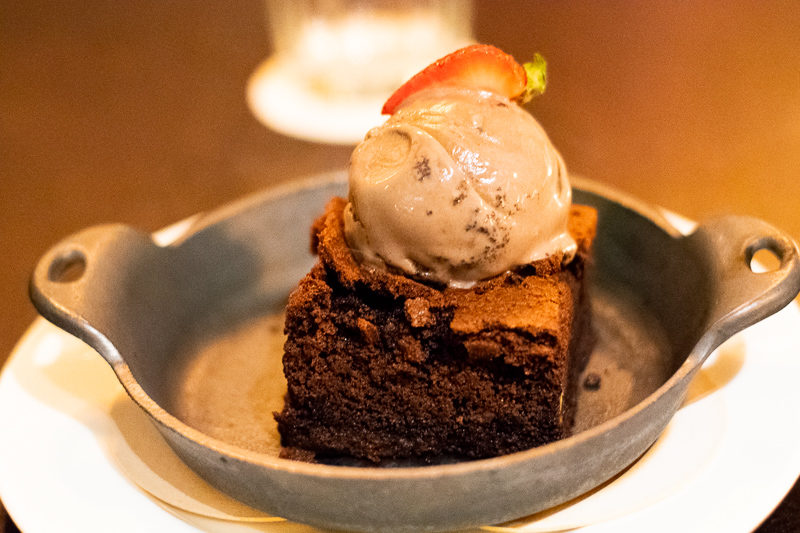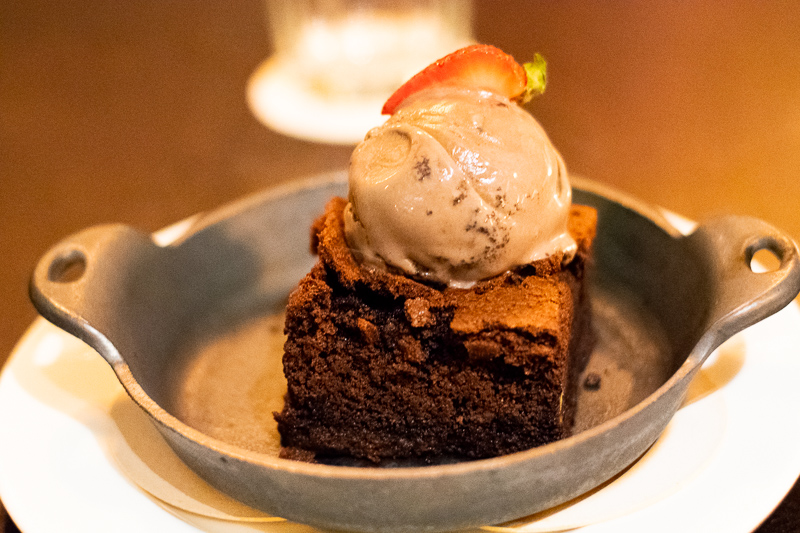 This picture was taken before they poured the hot chocolate sauce.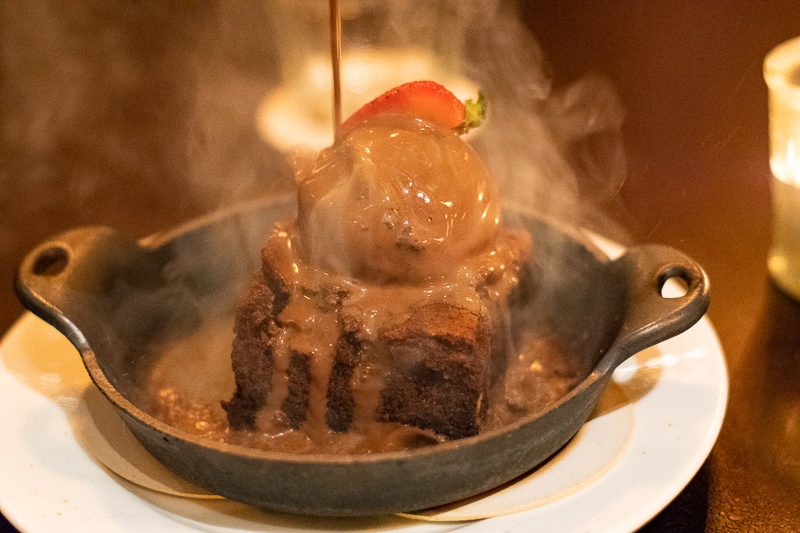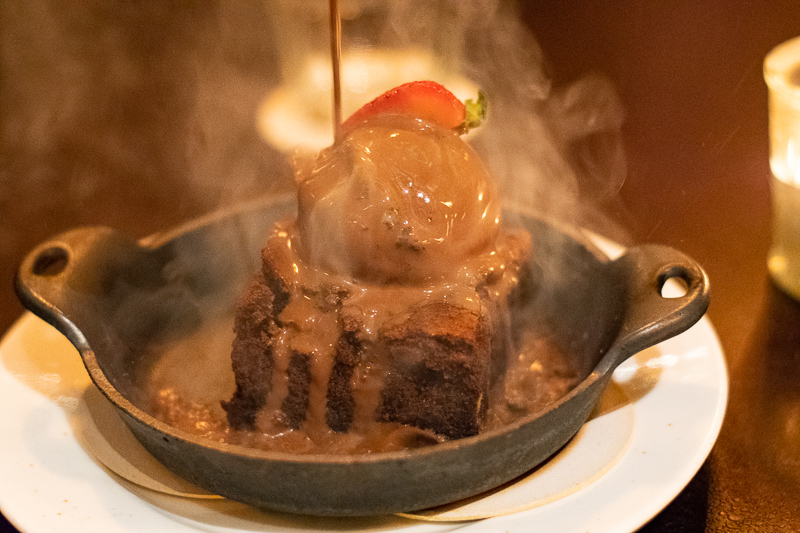 And thus the pouring begins. As the pan is hot, the liquid chocolate sizzles right upon contact.
I should have taken a video of it instead as a photo doesn't do it justice.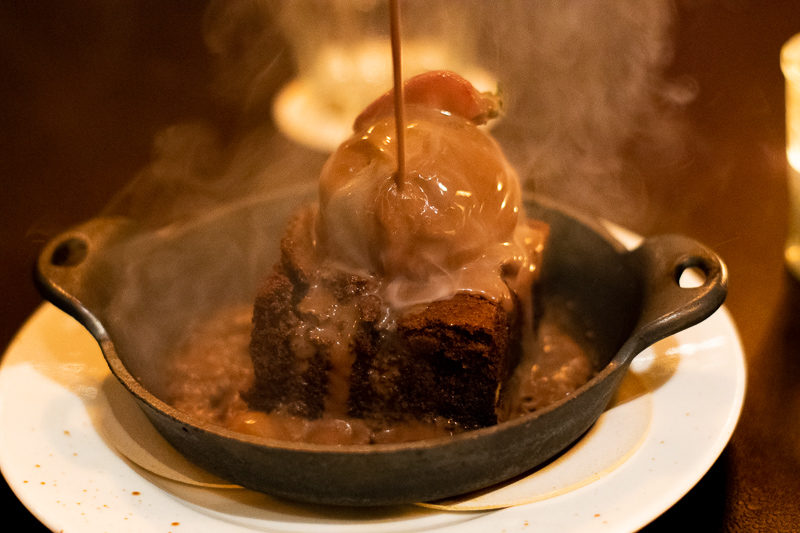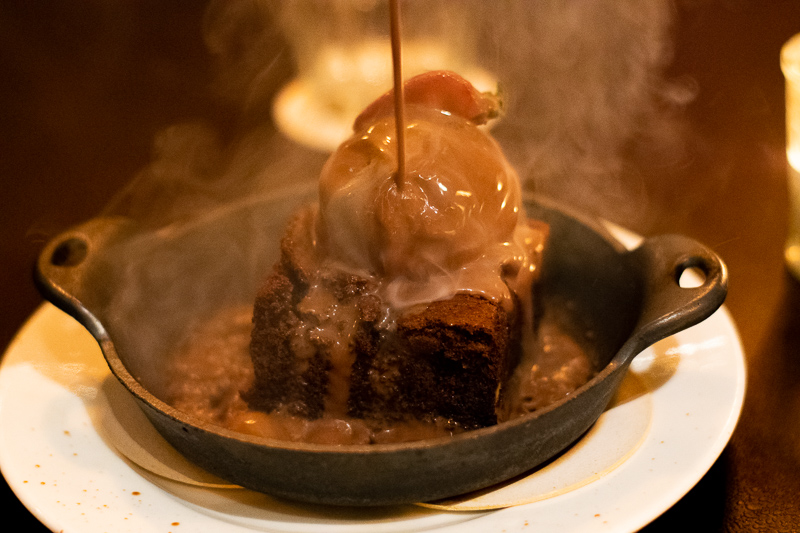 The chocolate sizzles and splashes all over the plate, so do keep a distance when it's hot.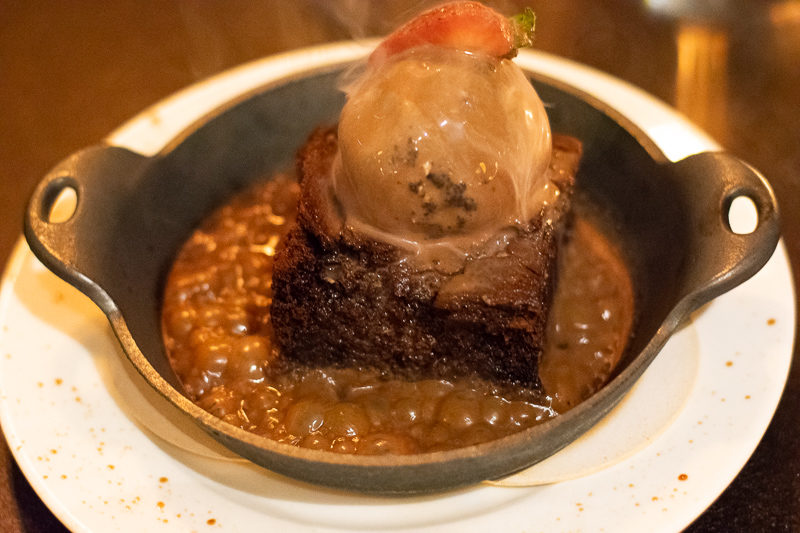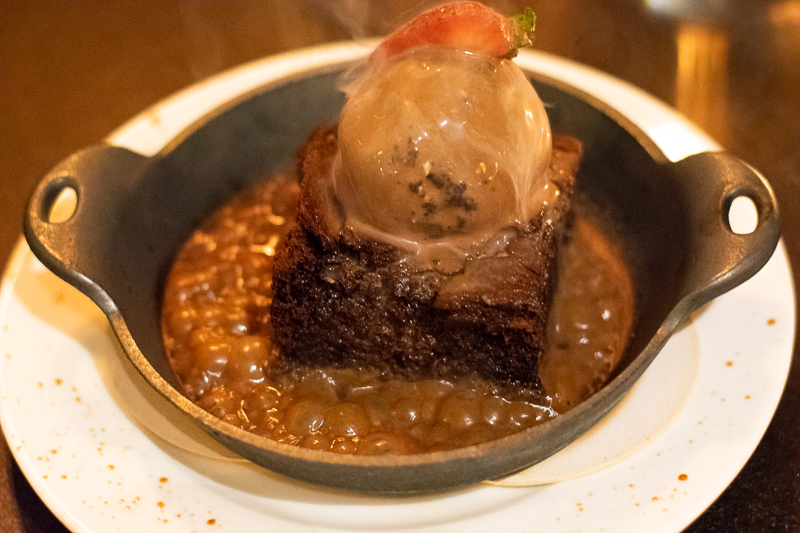 The minute the waiter started pouring the chocolate, the smell of the chocolate was pretty strong. It actually reminded me of milo instead of chocolate.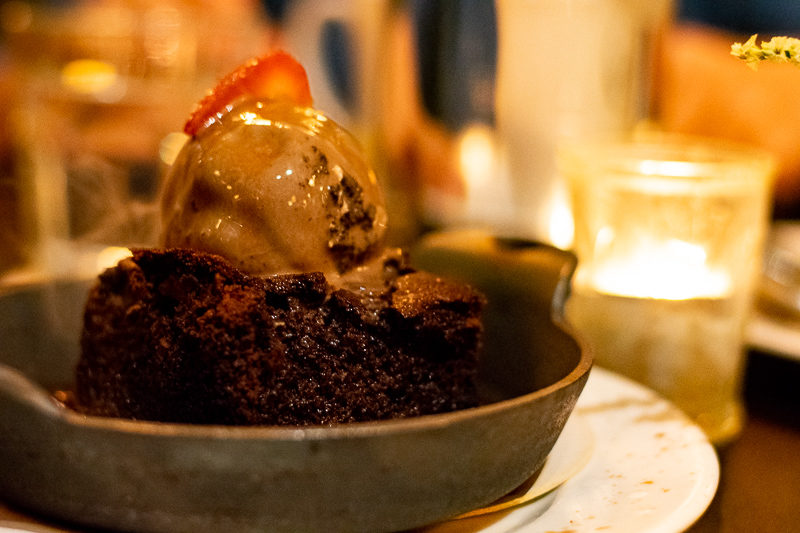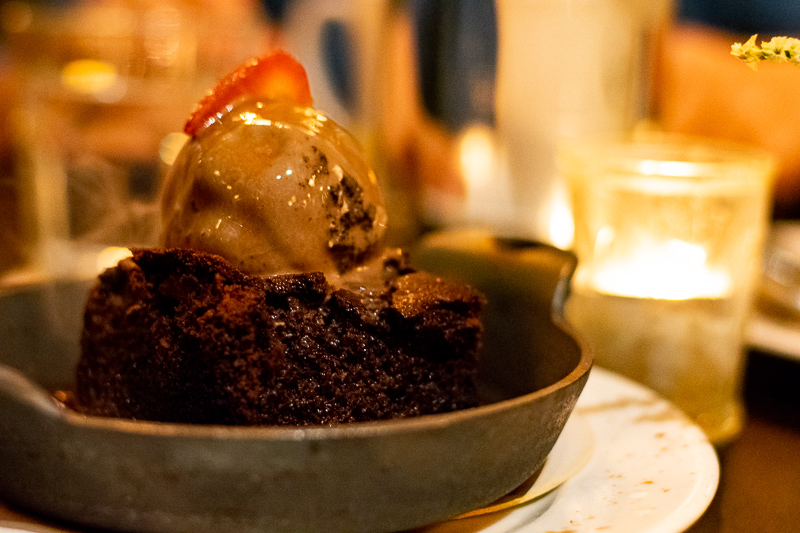 To be honest, it had a little of a burnt smell, but it wasn't really present in the taste.
The brownie was really moist and quite good, but not the best I've tasted.
It went well with the chocolate-covered oreo ice cream.
What I liked about the brownie were those nuts (I'm guessing walnuts) inside of it.
The nuts brought out a nice crunch to the texture of the brownie.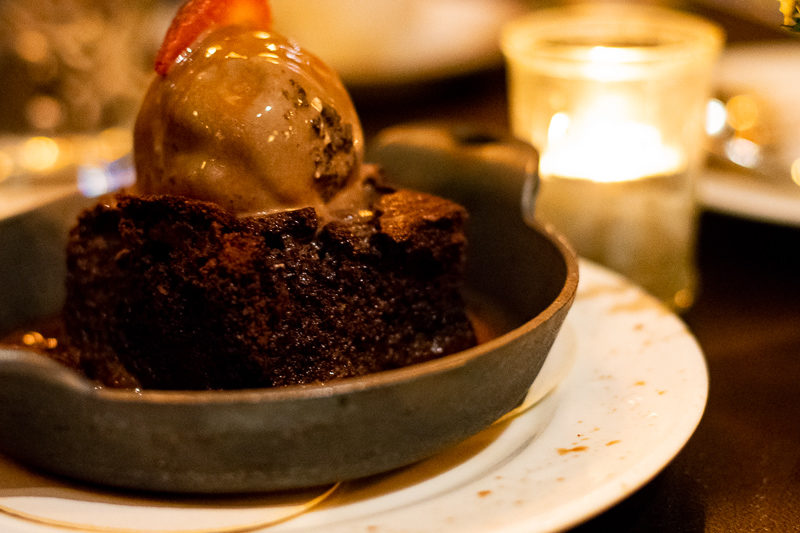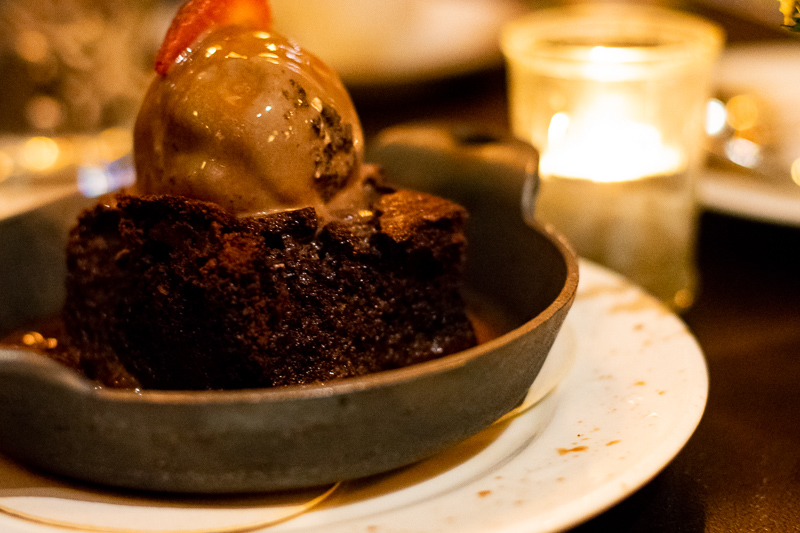 Overall, Acme Bar & Coffee at Pavilion was a great experience and a suitable venue for chilling with your friends.
Apart from good food, the ambience is quite decent and if you love alcohol, they're not short of them.
Do give the signature dessert a try if you have not.
---
Related articles:
Best Hotel Buffets You Can Check Out In Malacca
9 Cafes In Malacca That You Should Visit (Updated 2020)
25 Top Food To Eat In Melaka As A Tourist
The Old Mark Cafe Malacca – Best Souffle Pancakes