The Writing's On The Wall is a side quest in Assassin's Creed Odyssey and it starts in Naxos, where Myrrine is situated.
Your role is to find out who's the artist behind writings in Naxos and stop him.
Here's a brief walkthrough of The Writing's On The Wall in AC Odyssey.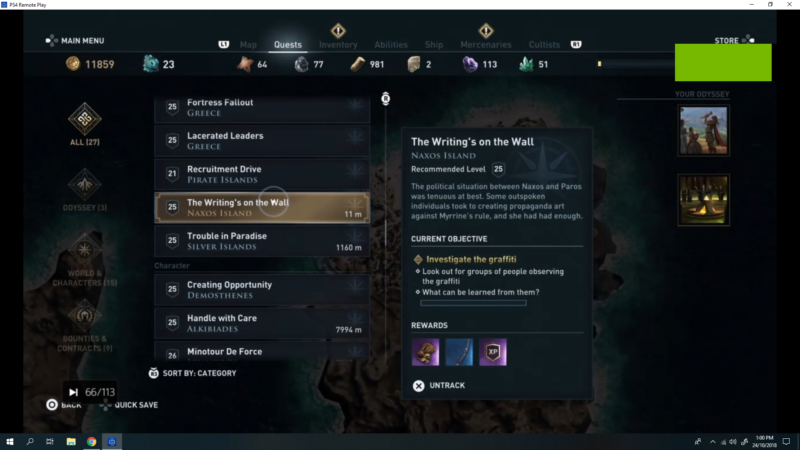 This quest is recommended for your character's level, whatever it may be. There are graffiti on the wall and they're actually propaganda art against Myrrine's rule.
Your job is to stop the artist.
Investigate the area
The first thing you should do is investigate the area with the writings or drawings on the wall. The area is only a small part of the market.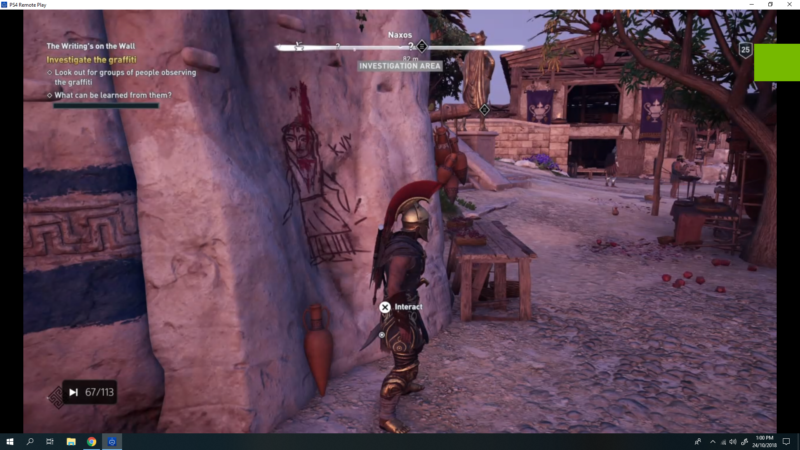 The graffiti is scattered around the walls nearby. There are two or three this side, and one more the other side.
Just look for crowds of people as they're probably staring at the drawings.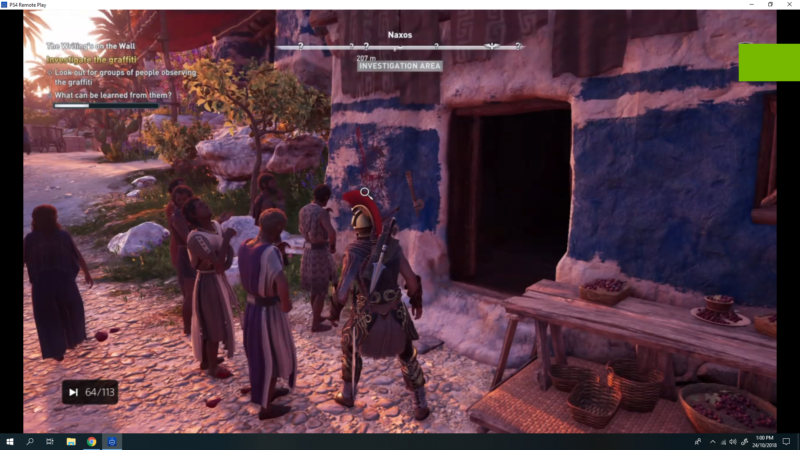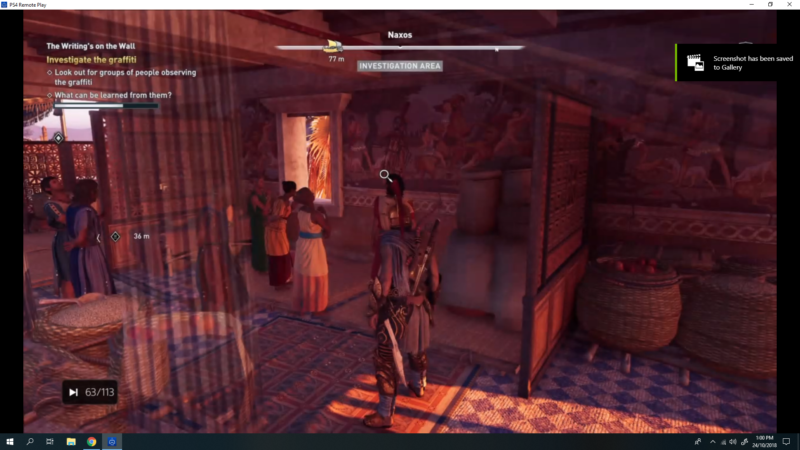 Once you've seen all of the graffiti, go back to the art dealer. He will give you more intel on where the artist may be hiding.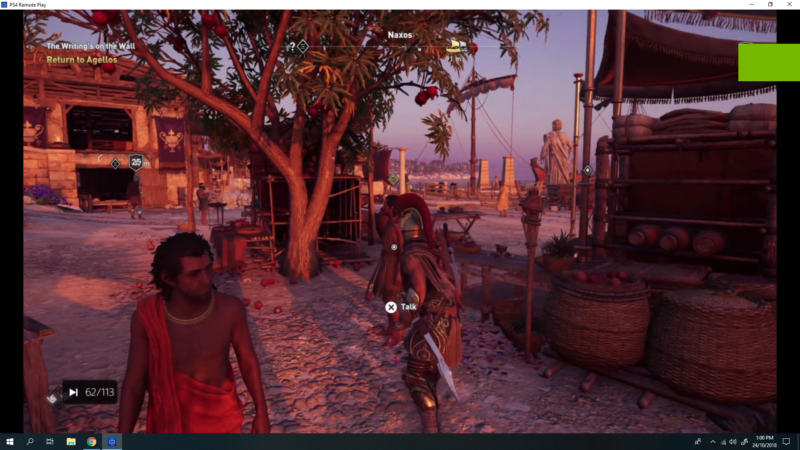 Find and deal with the artist
Once you've found clues and sought advice from the art dealer, you will know that the artist is probably at Routsouna Waterfall.
The exact location of the cave where he's hiding is shown in the screenshot below.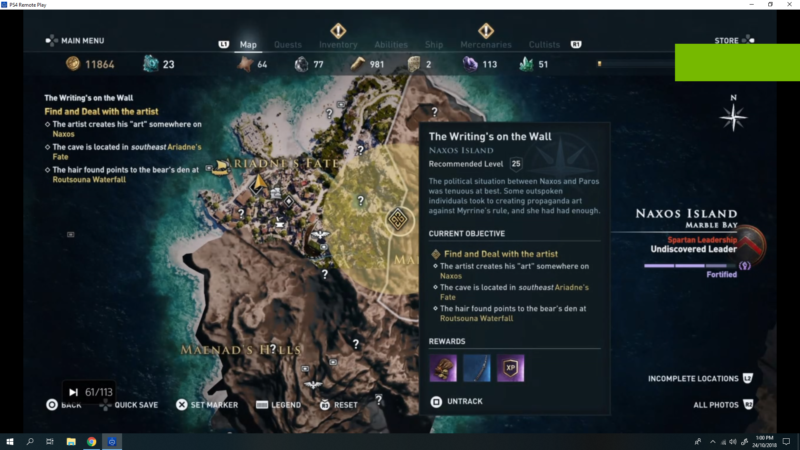 This is the entrance of the cave.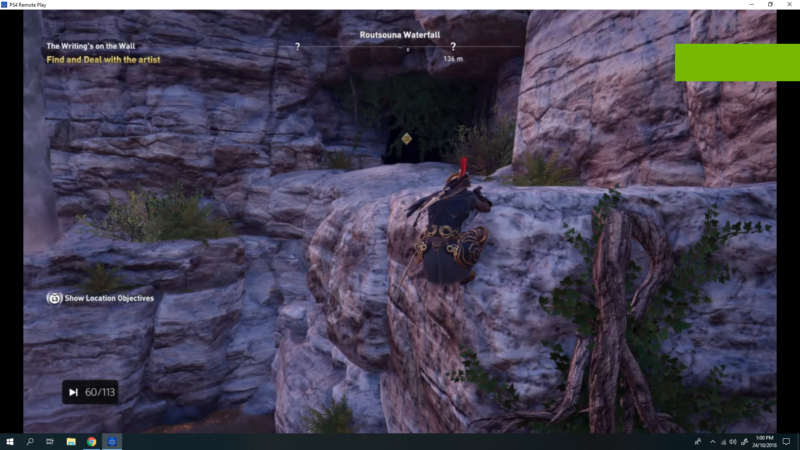 When you walk into the cave, you may notice a white bear at the end of it. That's the alpha animal and also the objective of the location.
You can choose to kill it or leave it alone.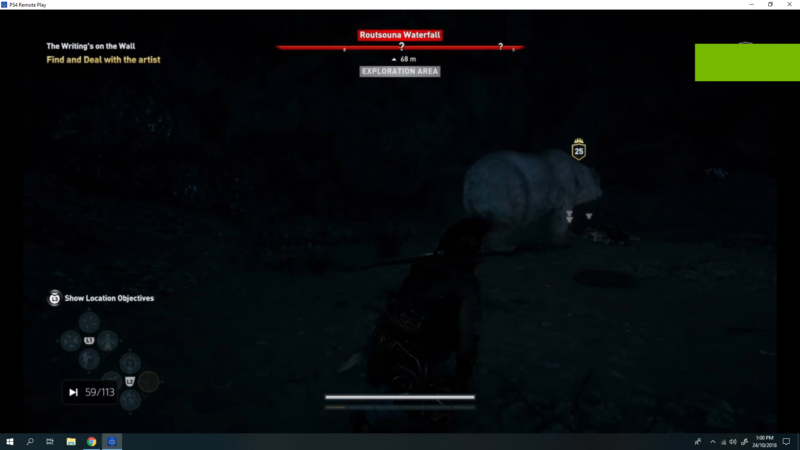 If you do kill it, you will notice a treasure chest nearby as well.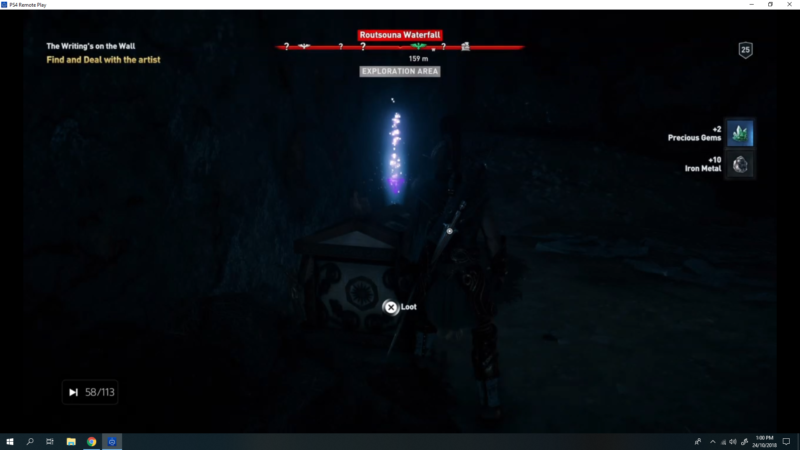 You should use a torch inside, because there's a small gap to where the artist is actually hiding. The entrance comes before the white bear area.
The gap is on the left wall of the cave.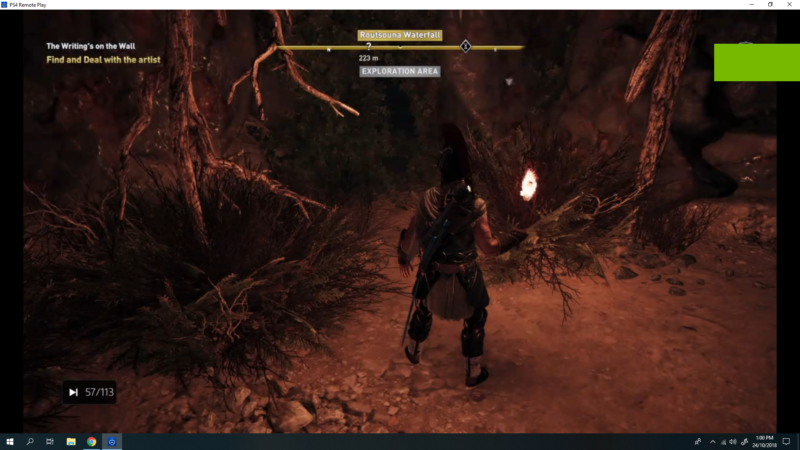 Walk through it and you'll notice the artist standing there.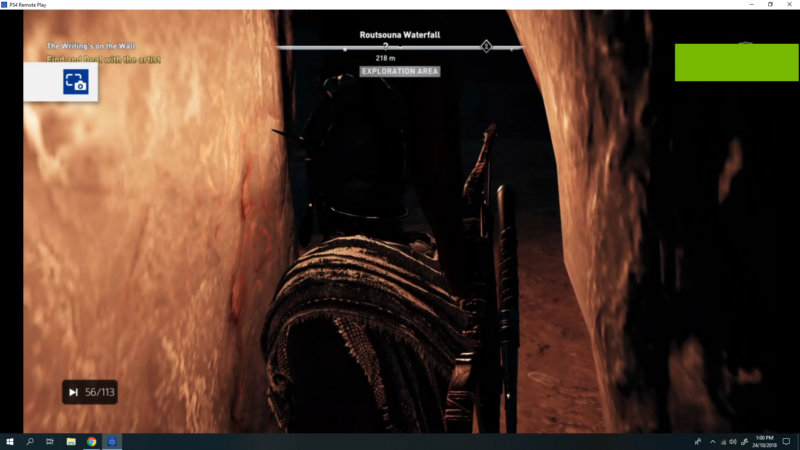 Just talk to him and threaten him so that he will stop.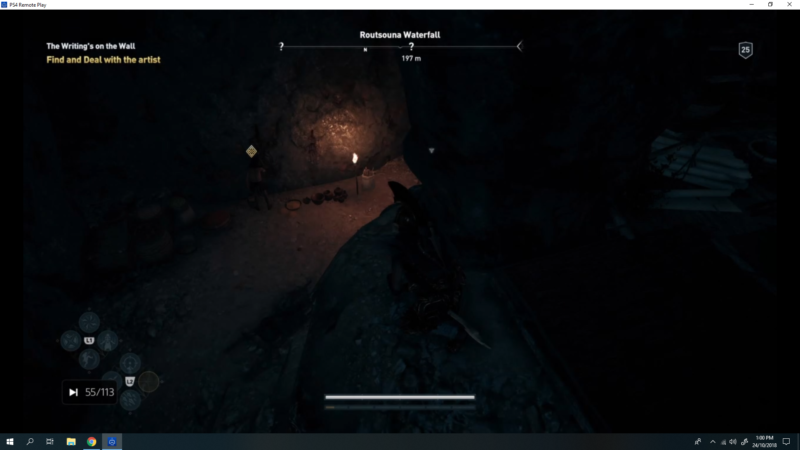 And that's about it. The quest completes after your conversation. You will get a bow, some drachmae and some item as reward.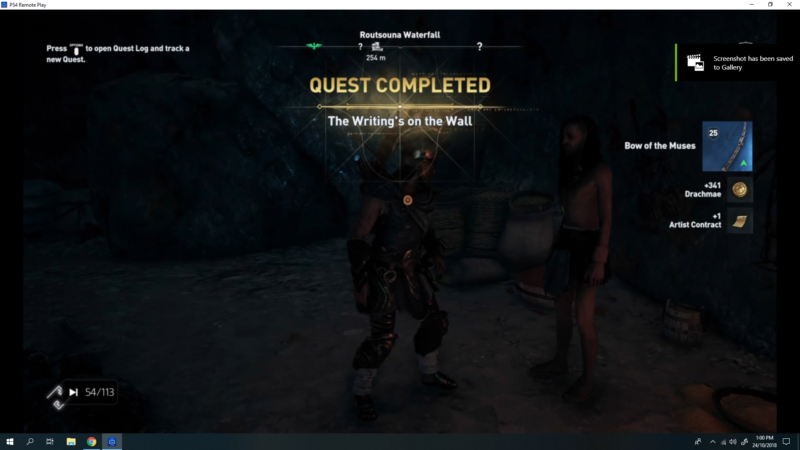 Hopefully this walkthrough has been useful for you.
---
Related articles:
Assassin's Creed Odyssey: A Mother's Prayers
Assassin's Creed Odyssey: The Nemean Lion
AC Odyssey: Death Comes For Us All
Assassin's Creed Odyssey: Witness Him (Walkthrough)
Assassin's Creed Odyssey: Citizenship Test (Walkthrough)
AC Odyssey: Athen's Last Hope (Walkthrough)