Photios' Pre-Tirement is one of the side quests in Assassin's Creed Odyssey where you have to retrieve sapphires for your friend Photios.
The recommended level for this quest is 13 if not mistaken and it takes place at the Desphina Fort.
Here's an AC Odyssey walkthrough of Photios' Pre-Tirement and the location of objectives for Desphina Fort.
Locate the sapphires
The exact location of the sapphires stolen by the priests is inside Desphina Fort as it ended up with the Athenian soldiers.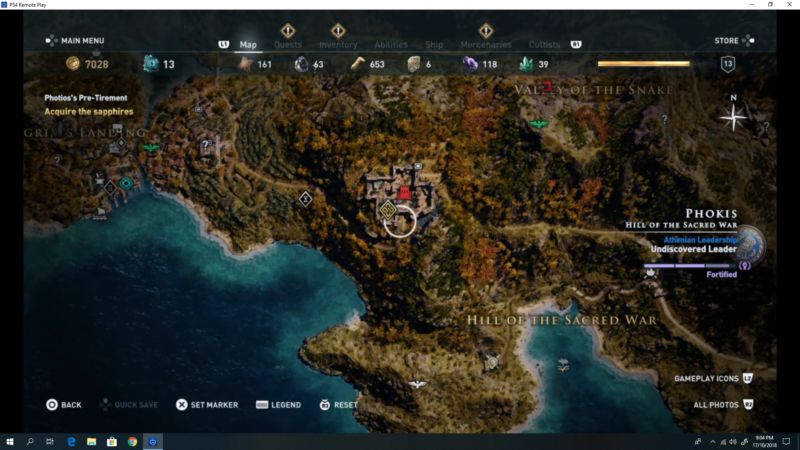 You can enter the fort through various means but the safest and stealthiest is usually through climbing the walls.
There are plenty of soldiers in there, so take your time. You can actually bypass most of them if you only plan to get the sapphires.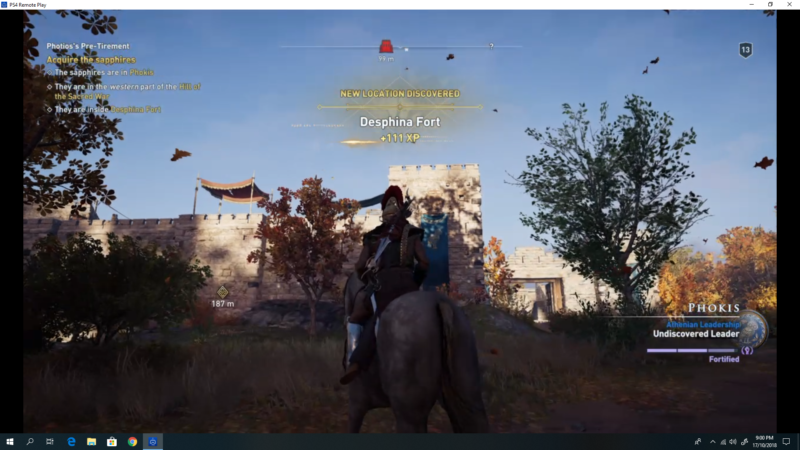 As you're inside Desphina Fort, there are other objectives, such as killing the Polemarch and Captains, burning the war supplies and finding one Ainigmata Ostraka.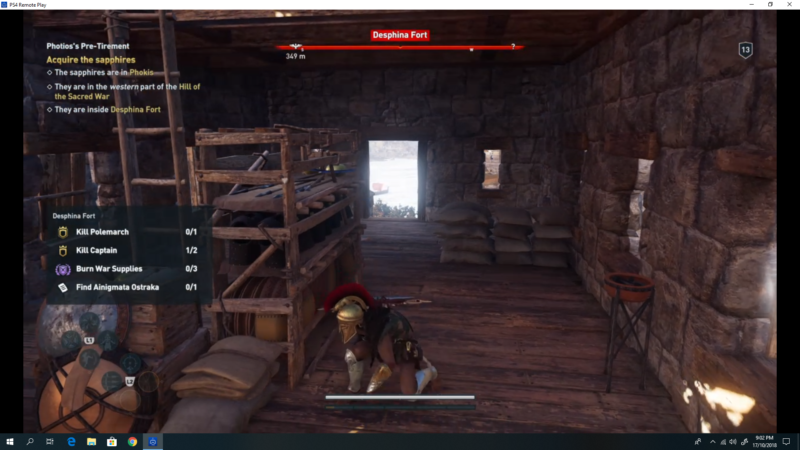 If you follow the exact location of the sapphires as shown earlier, it's pretty easy to find. It's on a table in a room and there are about two guards nearby.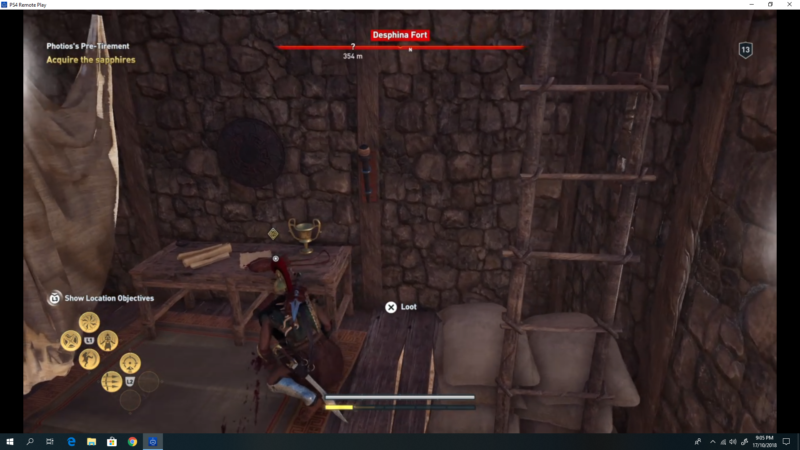 And that's about it. Just bring the sapphires back to Photios and you're done. If you wish to complete Desphina Fort's objectives, read on.
Objectives in Desphina Fort
This Nation Chest is not part of the objectives, but it does help in reducing a Nation's Power. It leads to conquest battles and you can read more here.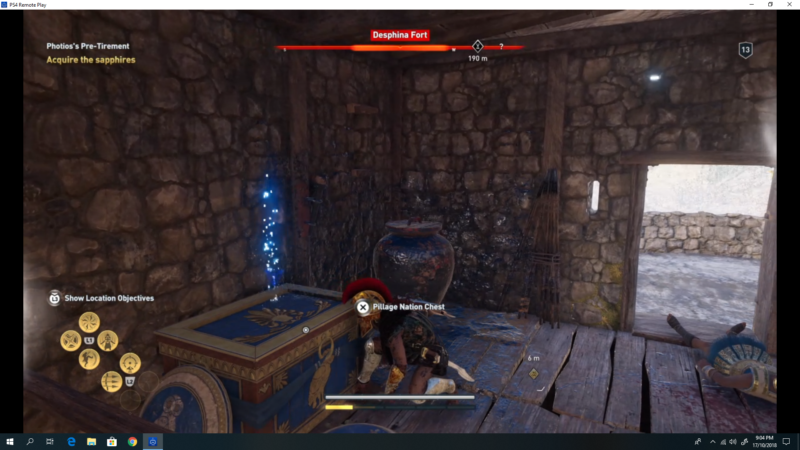 There are three war supplies in the fort and one Ainigmata Ostraka as shown below.
War Supply 1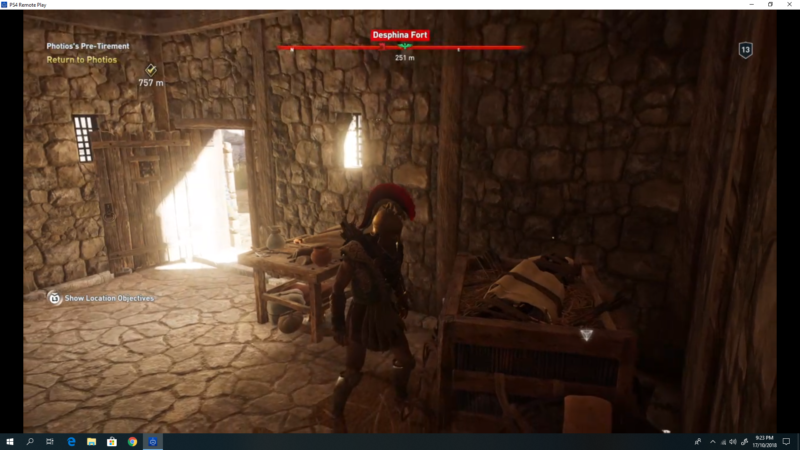 War Supply 2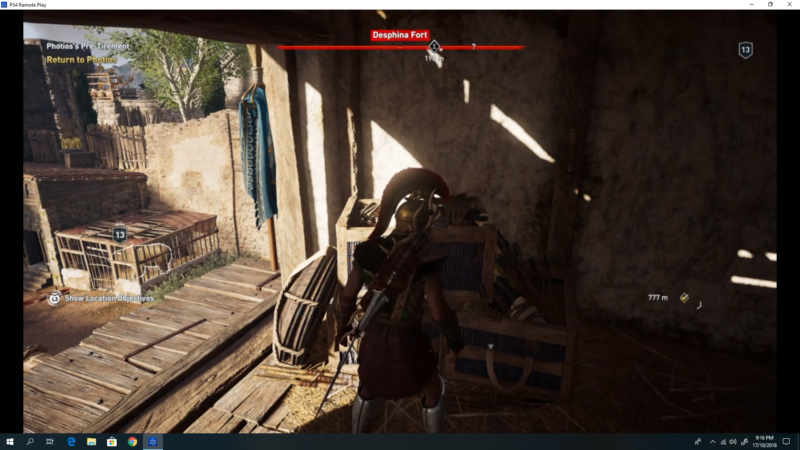 War Supply 3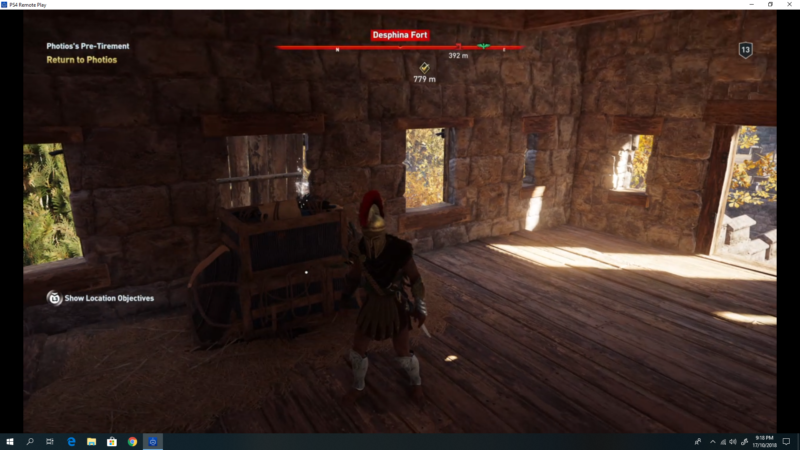 Just burn these supplies using your torch.
Location of Ainigmata Ostraka (Desphina Fort)
Ainigmata is like Papyrus in the previous Assassin's Creed and they work like collectibles.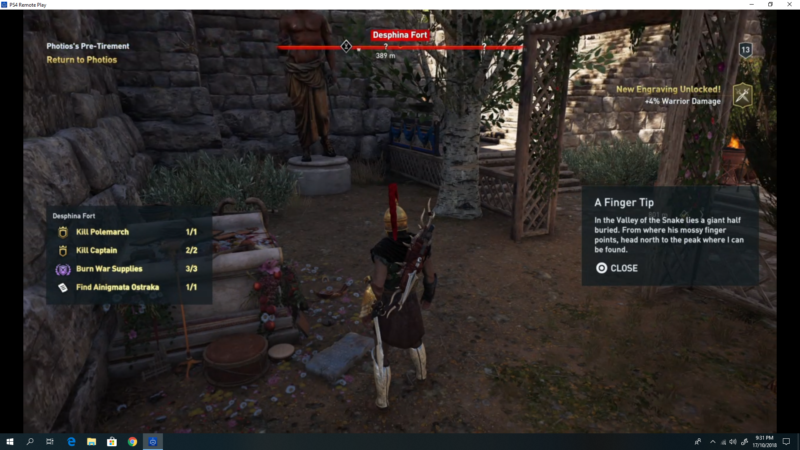 The screen below shows the exact location of the Ainigmata Ostraka.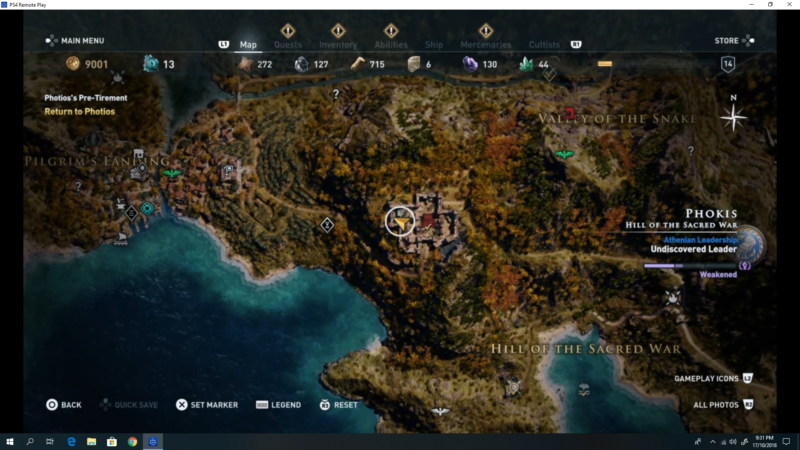 Get back to Photios and claim your rewards. He's located just west of Grand Mount Parnassos.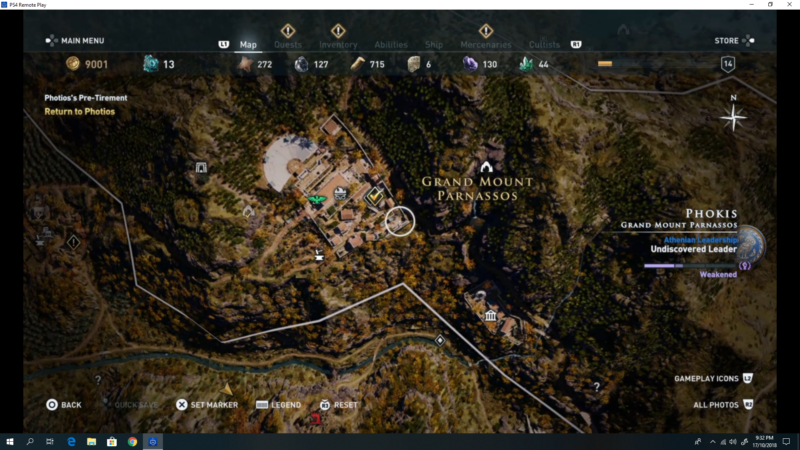 And that's it. Hopefully this walkthrough as been somewhat helpful.
---
Related articles:
Assassin's Creed Odyssey: Ostracized (Quest Walkthrough)
Assassin's Creed Odyssey: The Unkindest Cut Walkthrough
AC Odyssey: Helping A Healer Quest Walkthrough
Assassin's Creed Odyssey: Memories Awoken Quest Walkthrough
The Daughters Of Artemis (Kalydonian Boar) Walkthrough
Assassin's Creed Odyssey: The Serpent's Lair Walkthrough
AC Odyssey: Snake In The Grass
Assassin's Creed Odyssey: Age Is Just A Number (Quest)
Assassin's Creed Odyssey: All Orichalcum Locations (How To Get Them)