A Chest Full of Drachmae is a side quest that becomes available after meeting Xenia during the quest Island of Misfortune.
You seek information on your mother Myrrine from Xenia and she requests 15,000 drachmae for the info.
She then tells you that are lots of job in town that can earn you that money. That being said, this quest is the best way to earn that drachmae.
Here's a walkthrough of A Chest Full of Drachmae in AC Odyssey.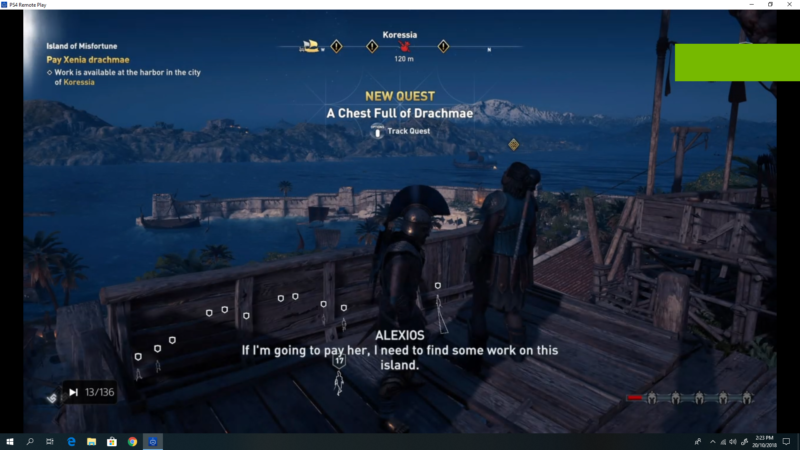 This quest is recommended for those level 19 and above. There are plenty of guards in the fort and most of them are pretty strong.
That said, you can still complete it as a level 17 if you take it slow.
Locate Koressia Fort
First thing to do is to locate Koressia Fort. The exact location of the fort is shown in the screenshot below and marked as the quest symbol.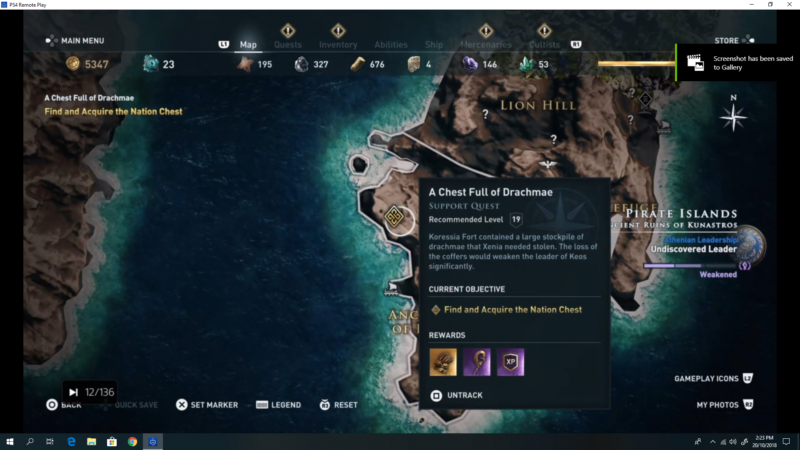 Acquire the Nation Chest
Your task is to find the Nation Chest and loot it. The location given in the map above is precisely where the Nation Chest is inside the fort.
There are tons of guards of course, not even including the bounty hunters that will be coming after you when you start killing.
The Nation Chest is inside a small hut if not mistaken and is surrounded by at least five or six guards. You can try to sneak in or maybe get rid of everyone there but it takes time.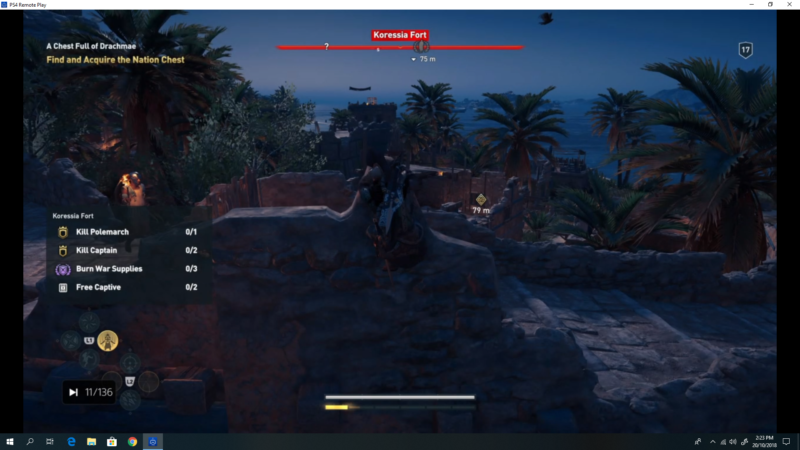 Koressia Fort Objectives
There are also various objectives, such as killing the Polemarch and Captains, burning the war supplies and freeing the captives.
You can complete all of them together if you want to. It gives a good amount of XP and at the same time great loot from the soldiers.
The Polemarch and Captains drop some good loot for your level.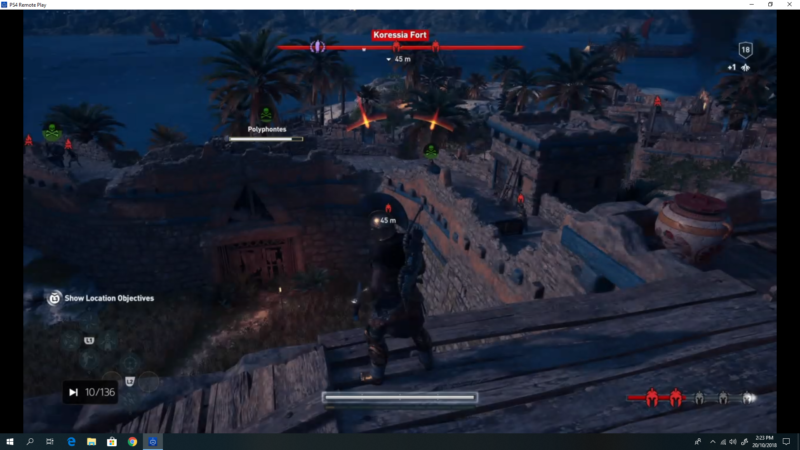 Koressia Fort has three war supplies that you can burn.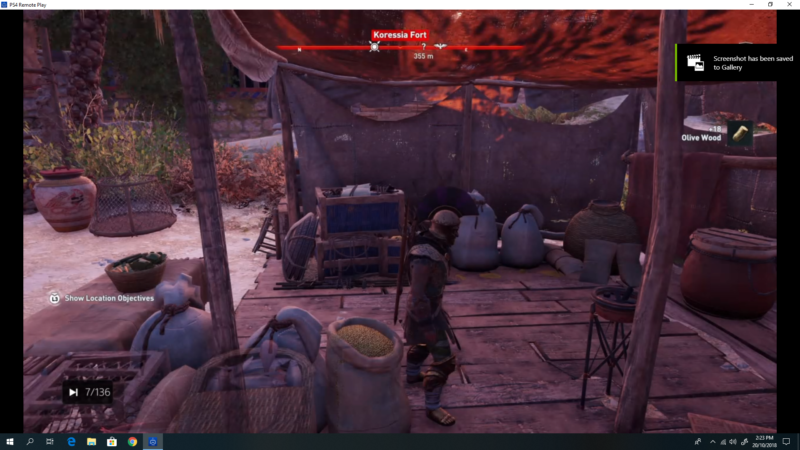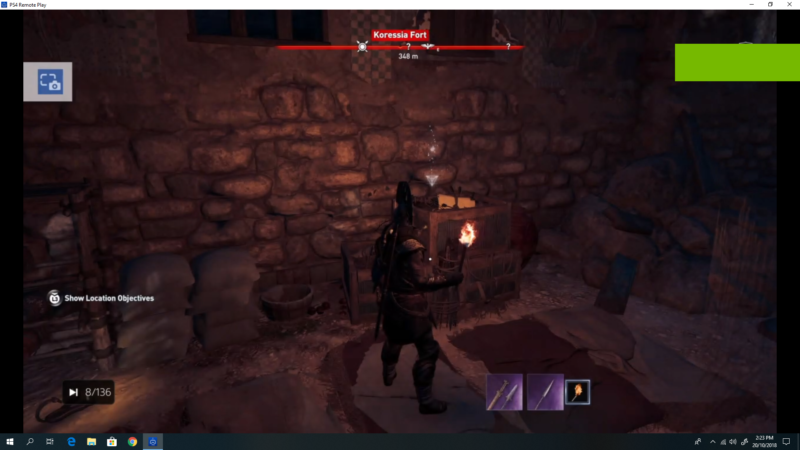 There are also plenty of loots inside the fort.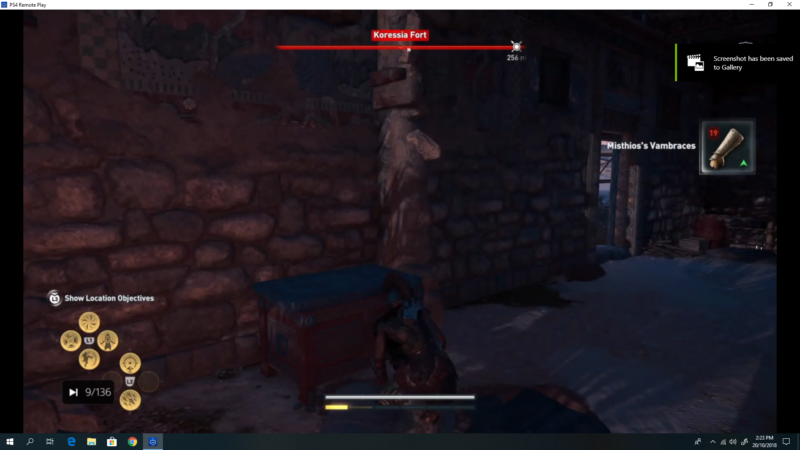 And that's about it. A Chest Full of Drachmae should give you more than 10,000 drachmae in total (including loots from soldiers).
It should be enough for you to pay Xenia for the information on Myrrine. Otherwise, there are other side-quests to do and you can unlock them in town.
---
Related articles:
Assassin's Creed Odyssey: Unified Front
AC Odyssey: I Need A Hero (Walkthrough)
Assassin's Creed Odyssey: Welcome To Athens Walkthrough
A Venomous Encounter Walkthrough (AC Odyssey)
Assassin's Creed Odyssey: Ostracized (Quest Walkthrough)
Assassin's Creed Odyssey: A Family Ordeal (Quest Walkthrough)
AC Odyssey: The Daughters Of Artemis (Kalydonian Boar)