About Boozer's Arm is a story mission in Bend Studio's Days Gone.
Your task is to find items to upgrade Boozer's arm into a blade.
Here's a walkthrough of About Boozer's Arm in Days Gone.
Get to Marion Forks
Your first task is to get to Marion Forks. The location is shown in the map below.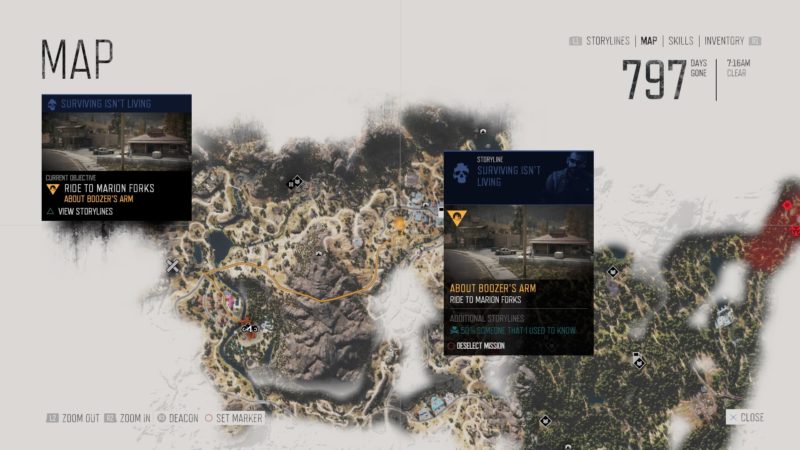 The best place to fast travel is probably the NERO checkpoint nearby. From there, it's only a short ride.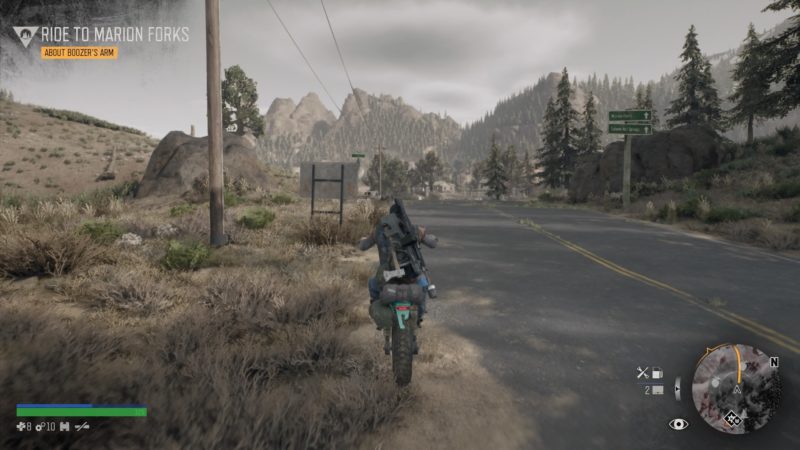 Find the metal tube
Go to the marker and you'll reach a house.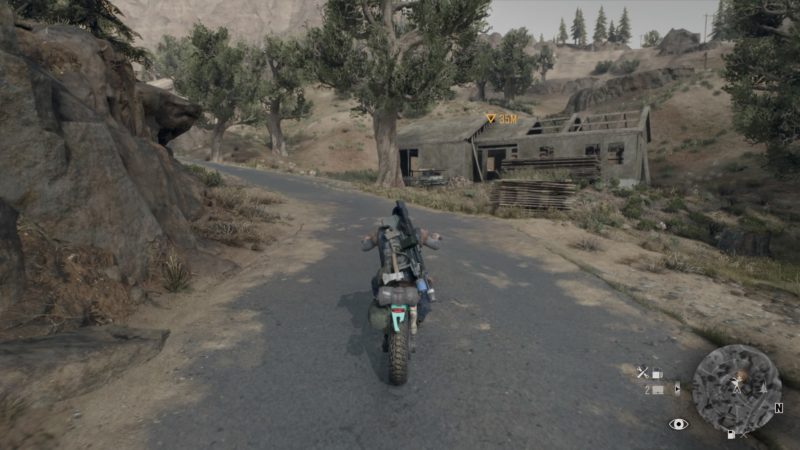 Inside the building, there's a metal tube on the desk. Grab it.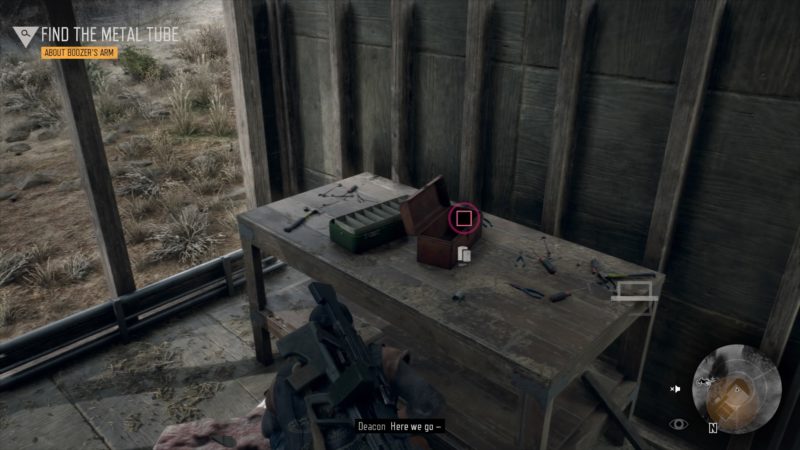 Find the hunting blade
Next, you need to find a hunting blade. Get to the location shown in the map below.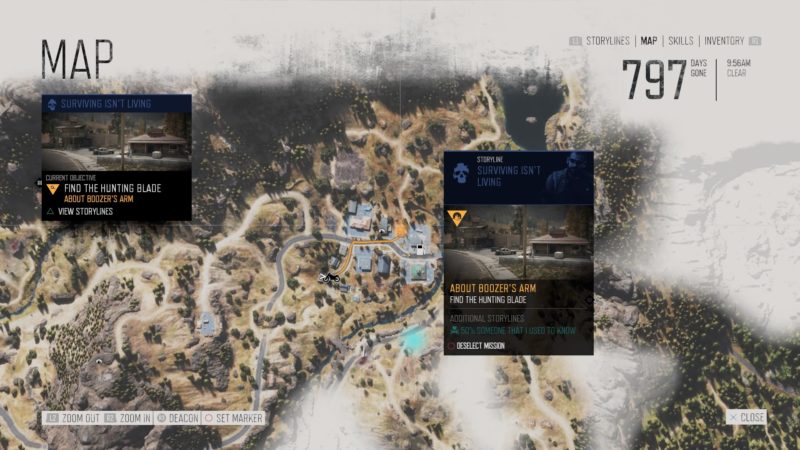 You will see this Masterson's building.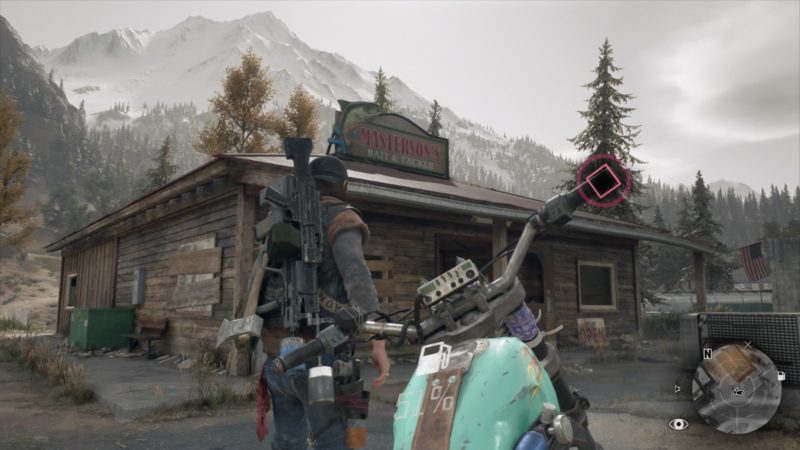 Enter the building. Inside, you'll notice that the blade is gone. Interact with the clue.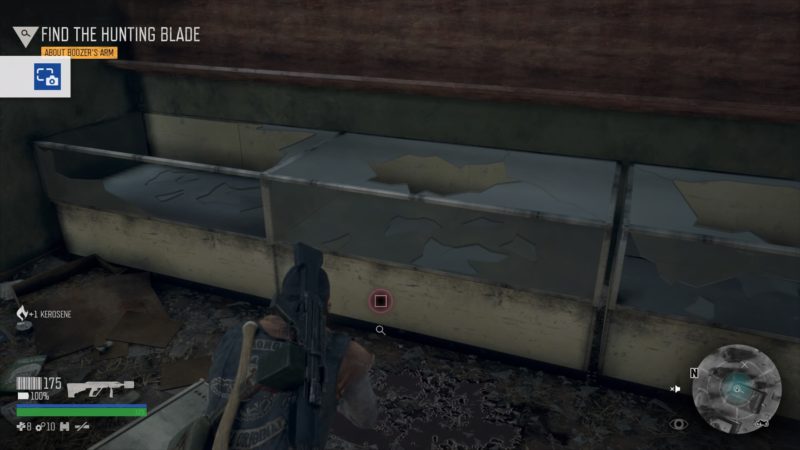 Follow the footsteps out. There's another clue on the ground. The clue should lead to a freaker. Kill it.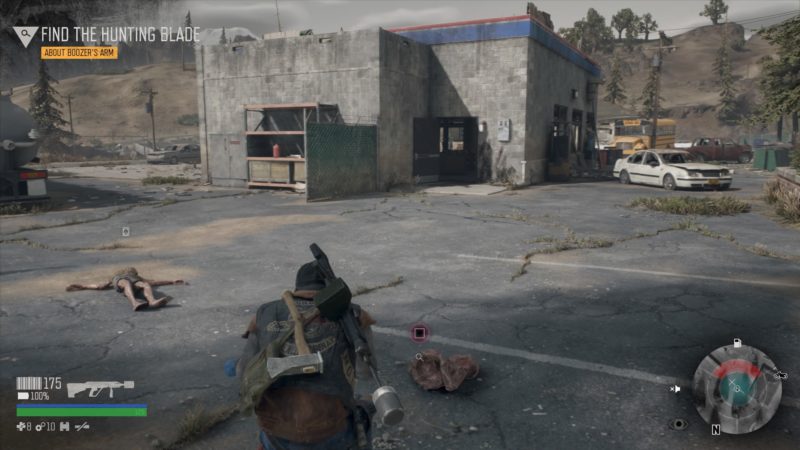 One of the freakers took the blade. Search the corpse for it.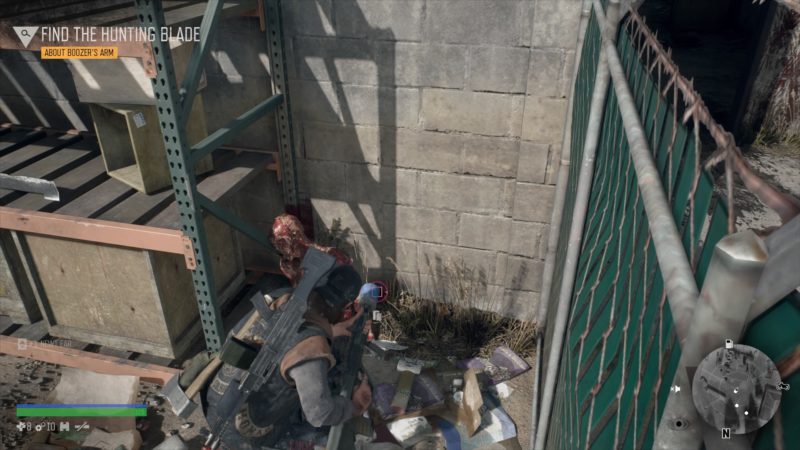 Bring the parts to Rikki
After getting the items, get back to Rikki at Lost Lake camp.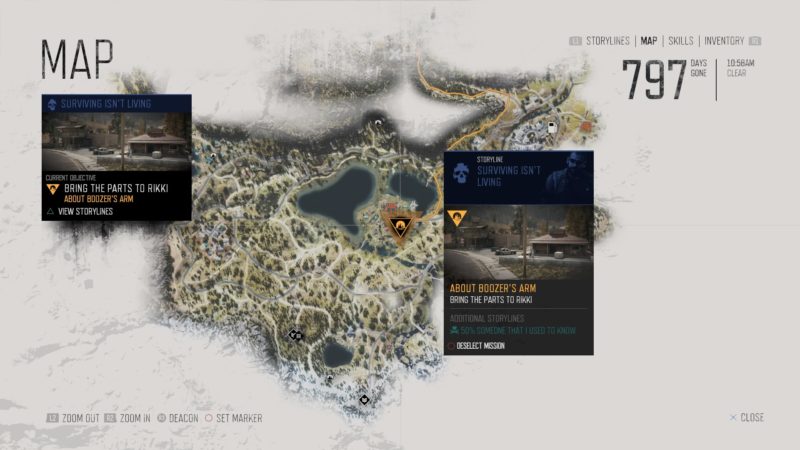 The mission completes here. You'll get 4,000 XP for this.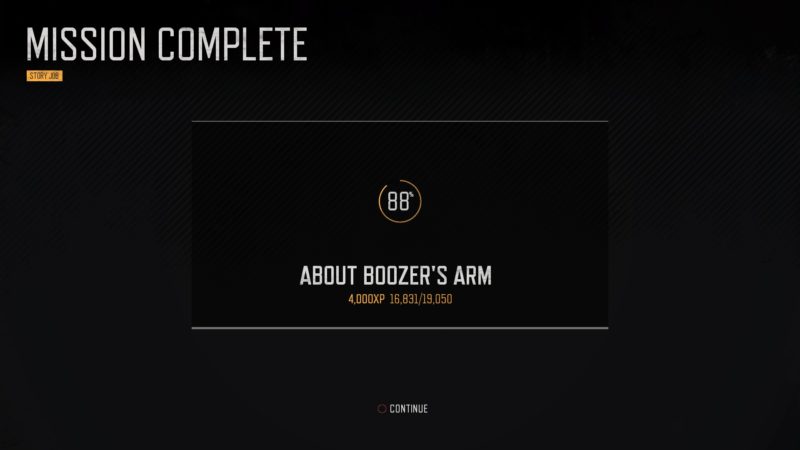 ---
Related articles:
Afraid Of A Little Competition? – Days Gone Walkthrough
I Know Things Are Strange: Days Gone Walkthrough
It Was On Me: Days Gone Walkthrough
Santiam Tunnel Nero Checkpoint: Days Gone Wiki
Moments Of Lucidity: Days Gone Walkthrough
Gone Fishing: Days Gone Walkthrough