A Solvent Spirit is a quest you will receive in Sen'jin Village in World of Warcraft (WoW) Classic.
Your task is to get 4 Intact Makrura Eyes and 8 vials of Crawler Mucus.
Here's a walkthrough and guide of A Solvent Spirit in Classic WoW.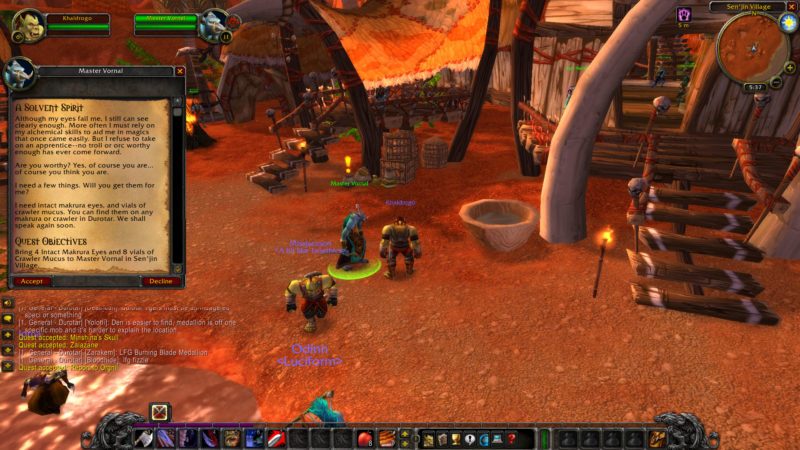 To begin the quest, talk to Master Vornal who is at Sen'jin Village.
Where to find Intact Makrura Eyes and Crawler Mucus
You can probably find the beasts that drop them along the seaside near Sen'jin Village but I personally didn't check.
Another place you can definitely find these creatures is east of Tiragarde Keep where the wreckage is.
The location is shown below, marked by the character's location.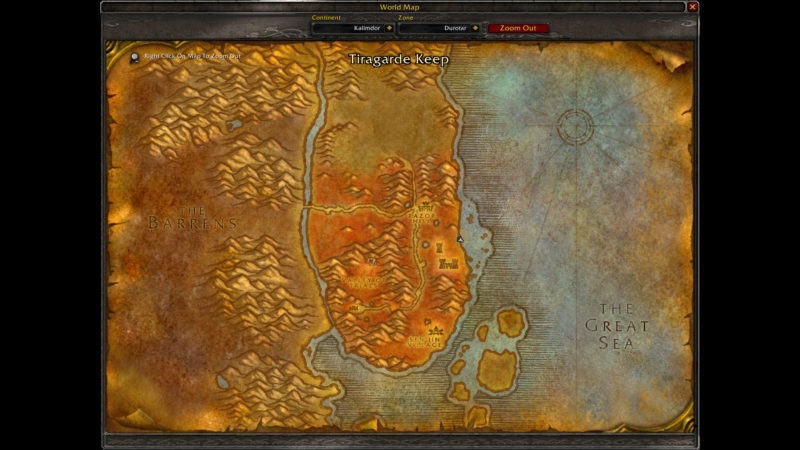 The creatures you're looking for are the Pygmy Surf Crawler (for Crawler Mucus) and Makrura Shellhide (for the Makrura Eyes).
The Surf Crawler is usually closer to the beach and the Makrura is normally hiding underwater and will attack on sight.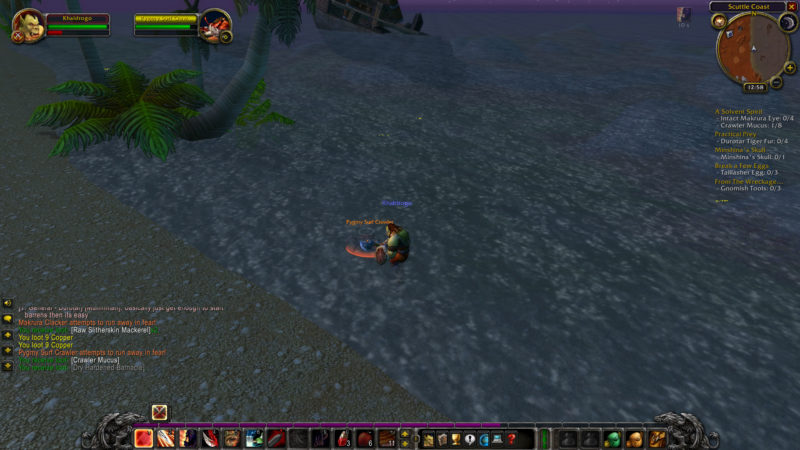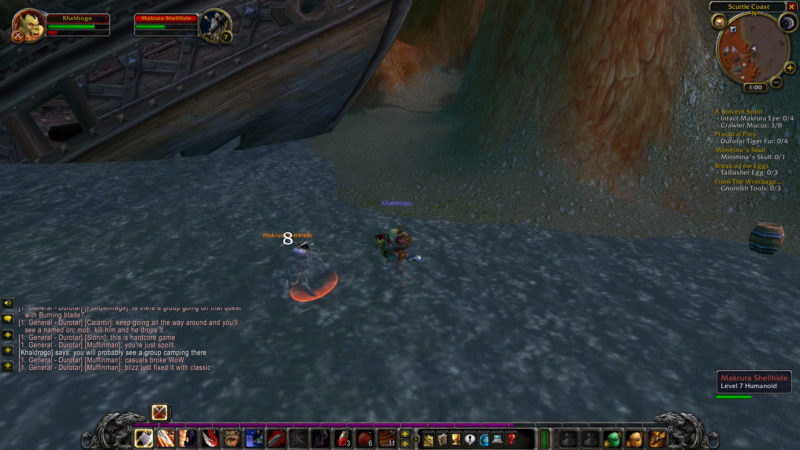 Just hunt these creatures and you'll get the ingredients.
Get back to Master Vornal to claim your rewards.
---
Related articles:
Where To Find Zalazane: Classic WoW Guide And Wiki
Lost But Not Forgotten (Kron's Amulet): Classic WoW Guide
From The Wreckage: WoW Classic Guide And Walkthrough
Vanquish The Betrayers: WoW Classic Guide And Walkthrough
Thwarting Kolkar Aggression (Attack Plans): WoW Classic Guide
How To Get The Burning Blade Medallion: WoW Classic Guide