A Sane New World is a side mission that's available in Tom Clancy's Ghost Recon Breakpoint.
Your task is to find a missing scientist who is wanted by the Sentinels.
Here's a walkthrough of A Sane New World in Ghost Recon: Breakpoint.
Recommended gear score – 30 and above.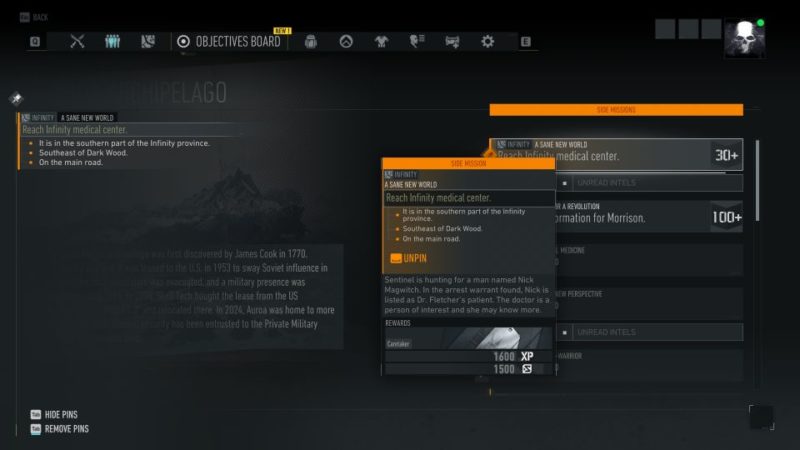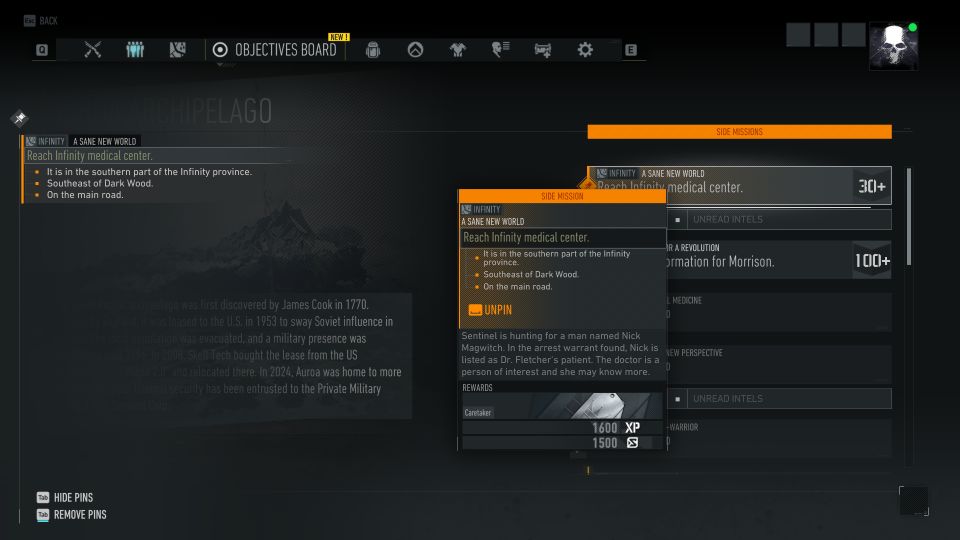 Reach Infinity medical center
Your first objective is to go to the Infinity medical center within the Infinity province. The location is shown below. It's just west of Canopus District.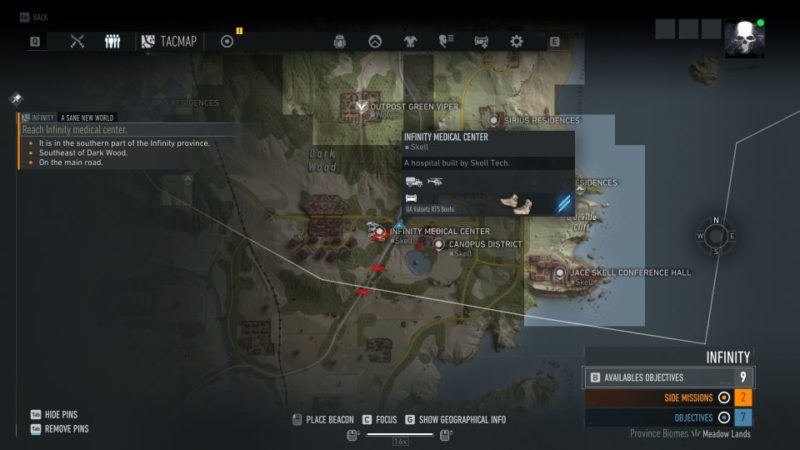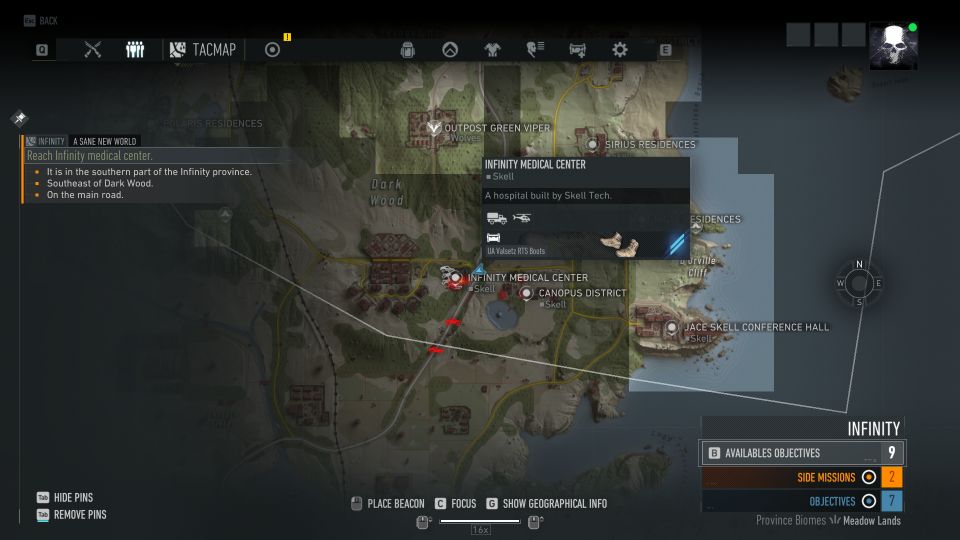 You can take a helicopter there.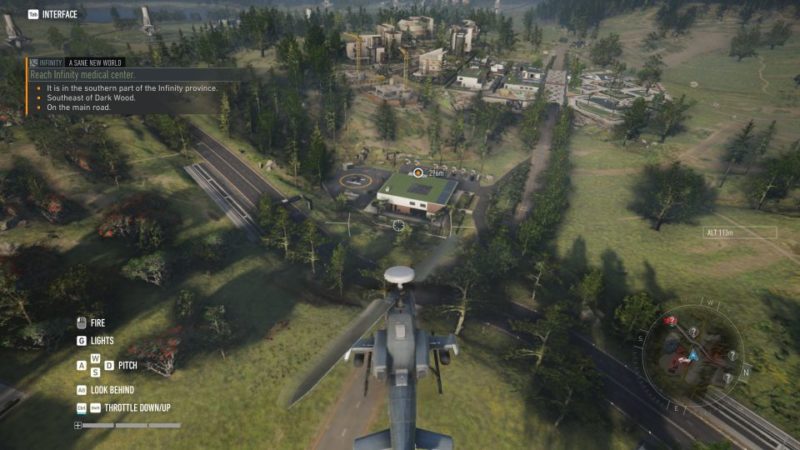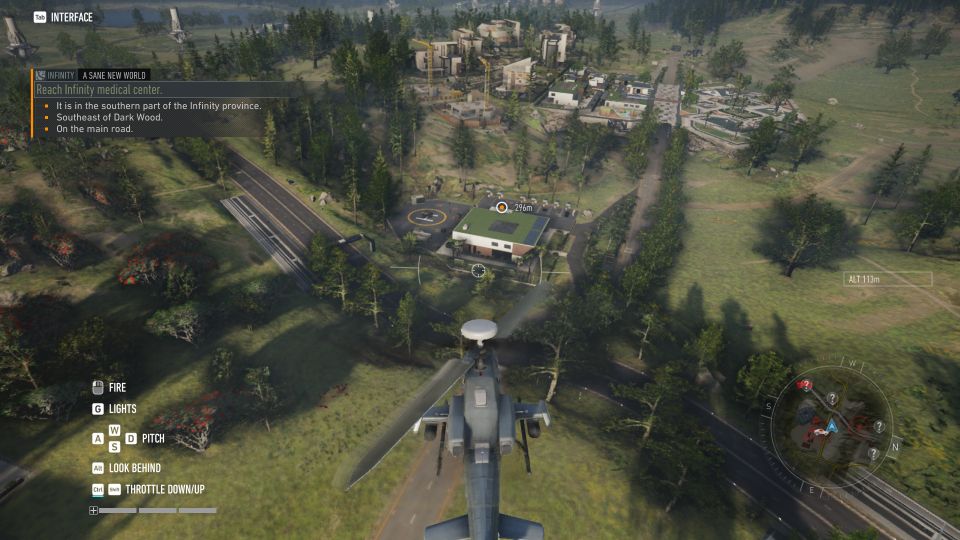 Talk to Dr. Fletcher
Go to the upper floor of the medical center. You will meet Dr. Fletcher here.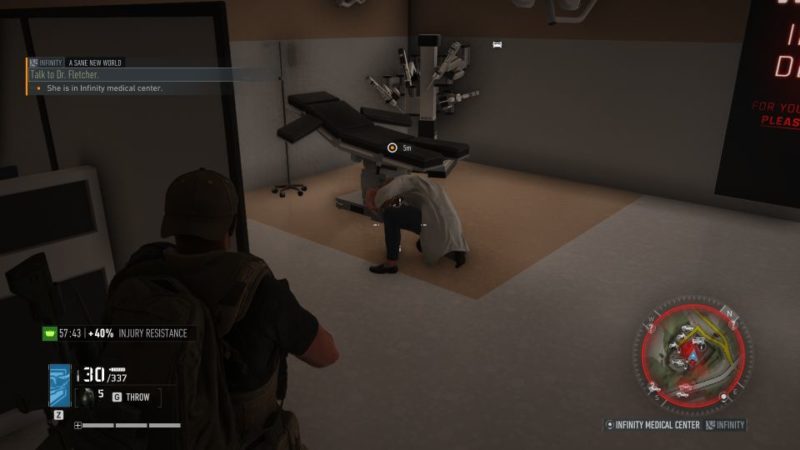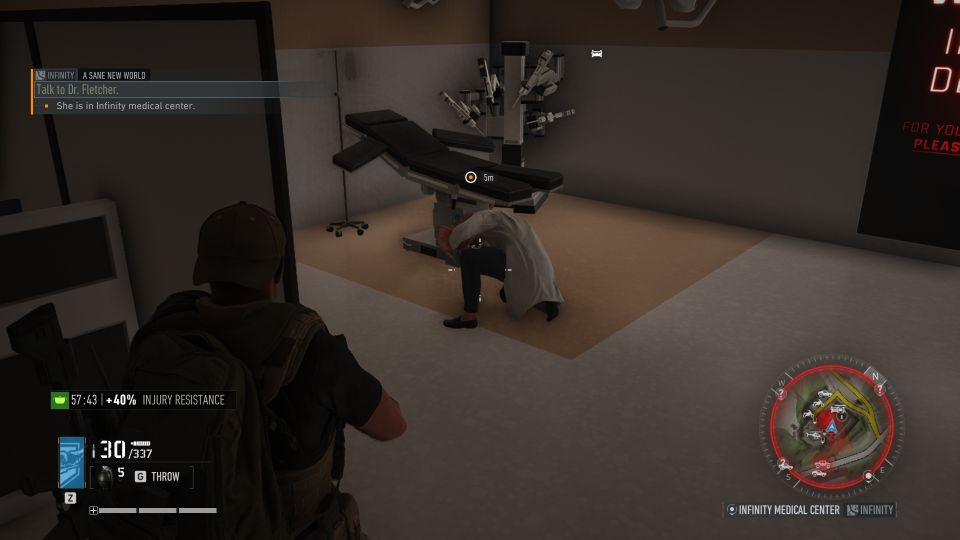 Talk to her patients
Speak with 3 of her patients who are in the building.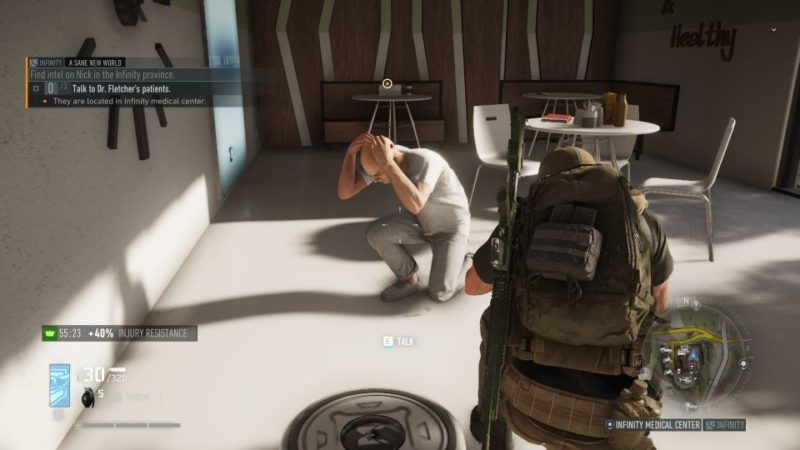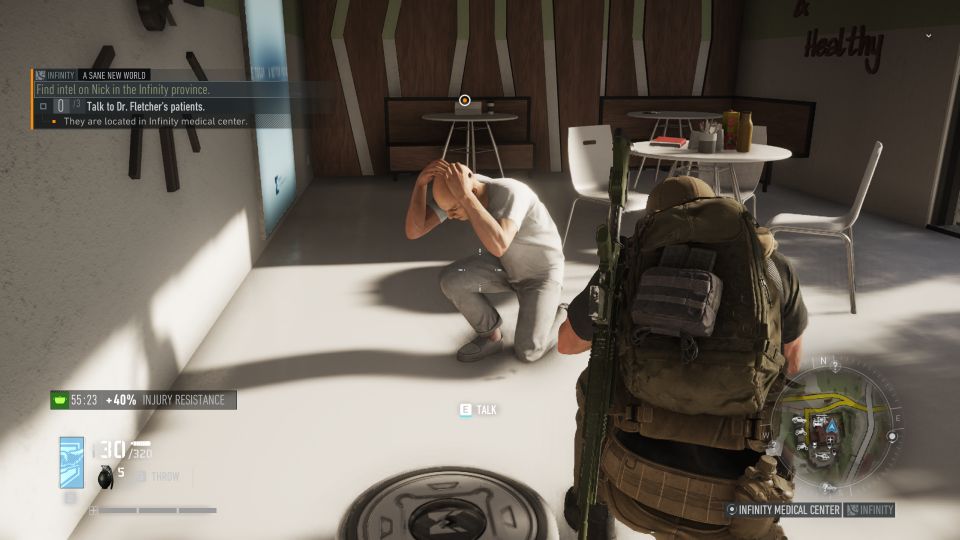 There are two on the ground floor.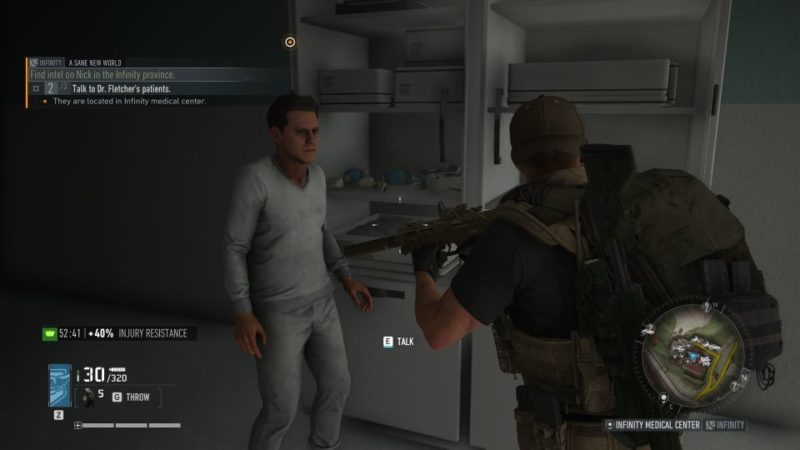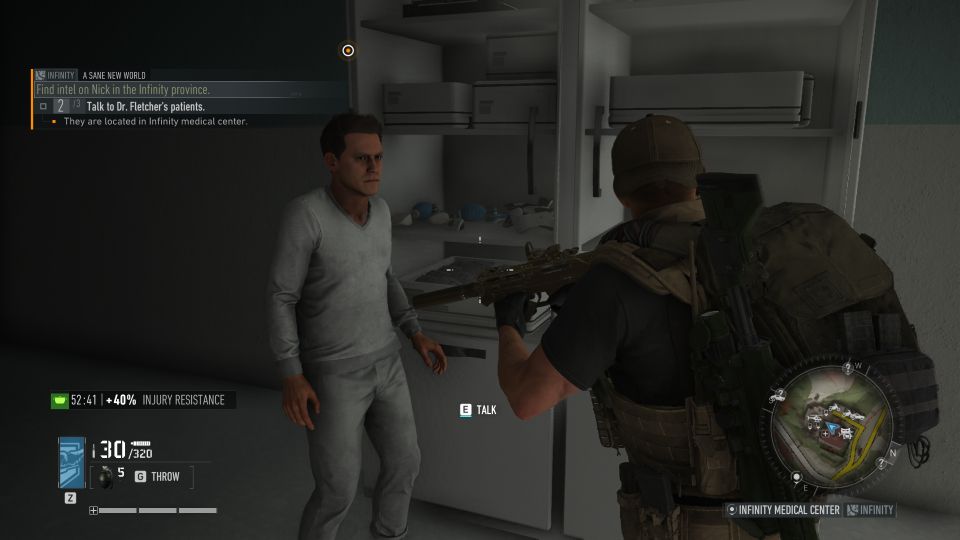 One is upstairs or on the stairs.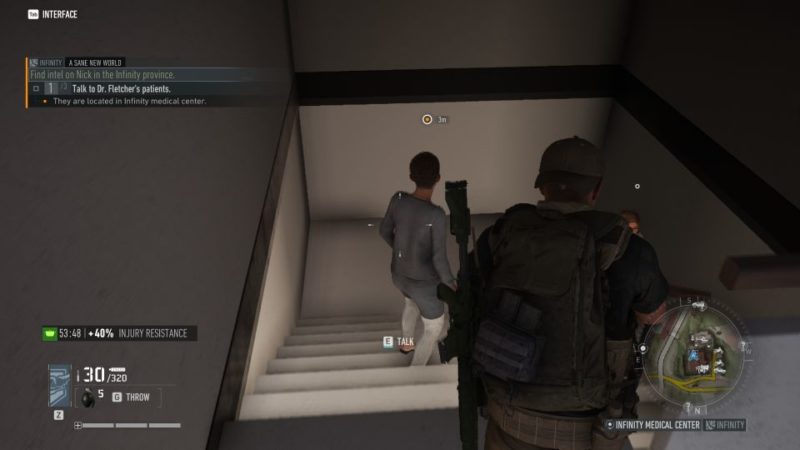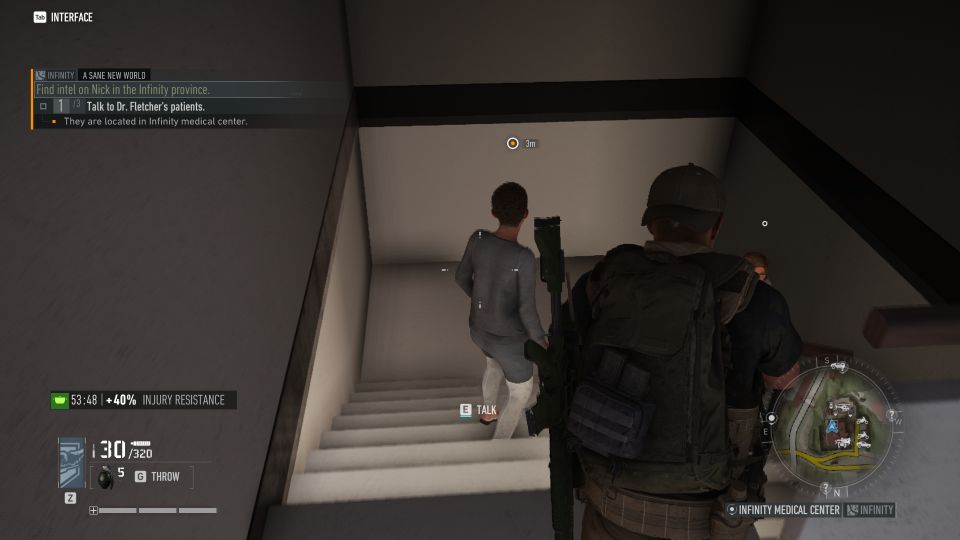 Find intel at Vega Residences
You'll be required to find intel on Nick at two places.
The first one is Vega Residences. It's located just west of Infinity medical center, just a few hundred meters away.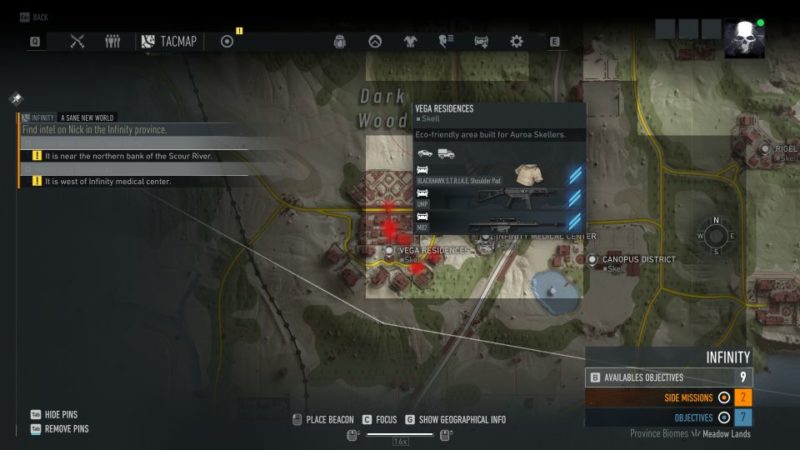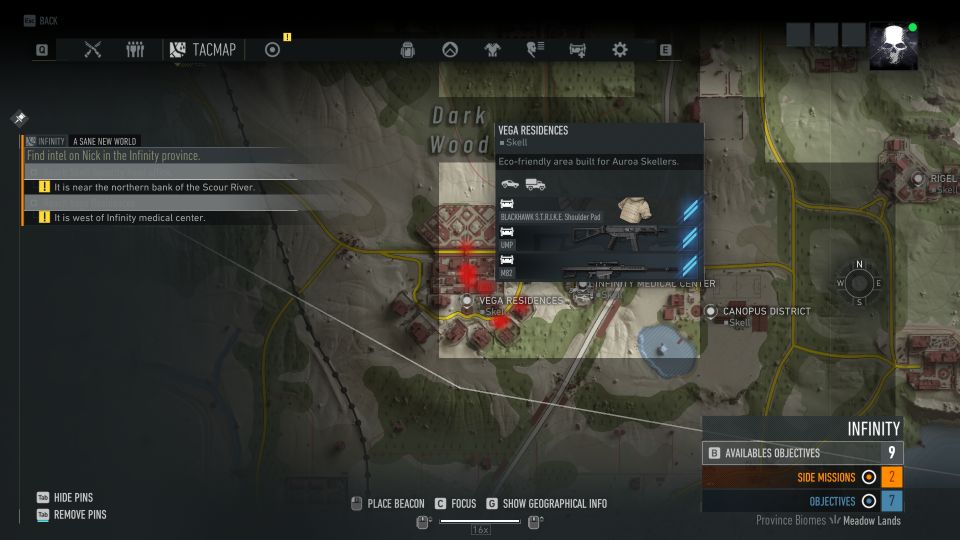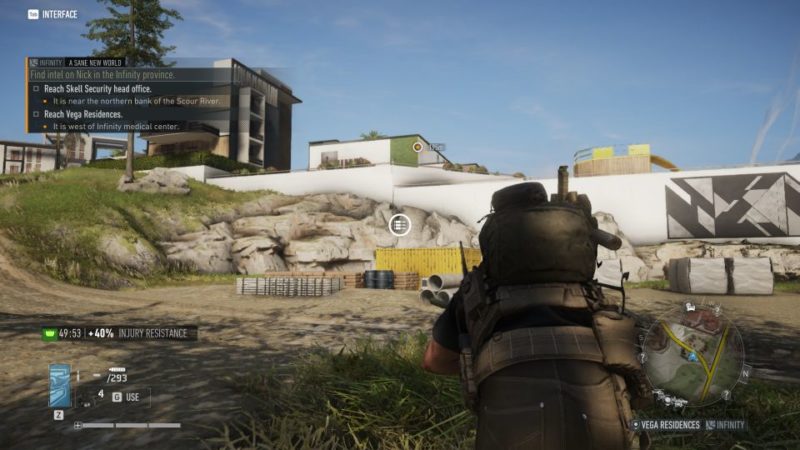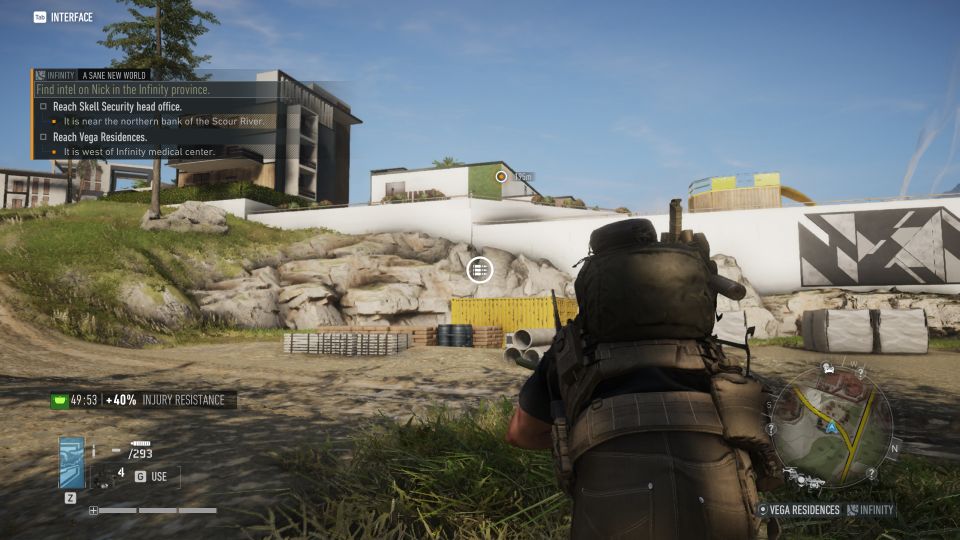 Speak to any of the civilians for intel.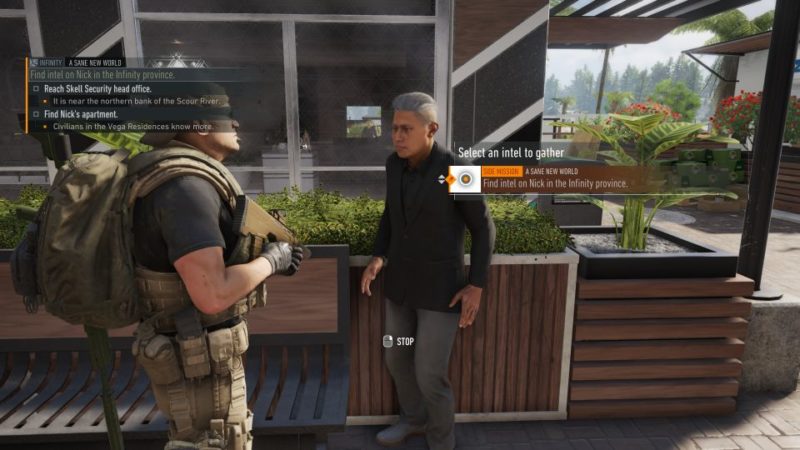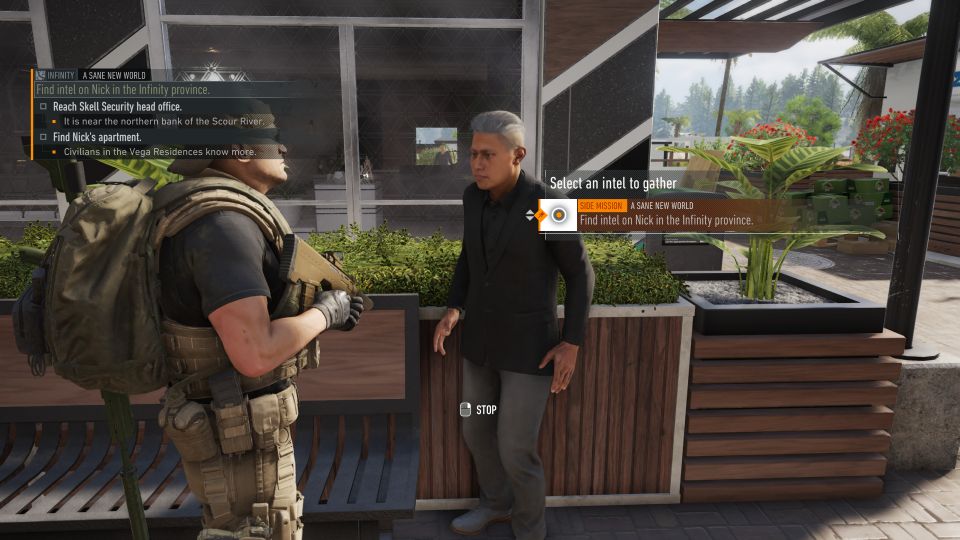 Head to Nick's apartment, which is on the building west of the plaza in Vega Residences.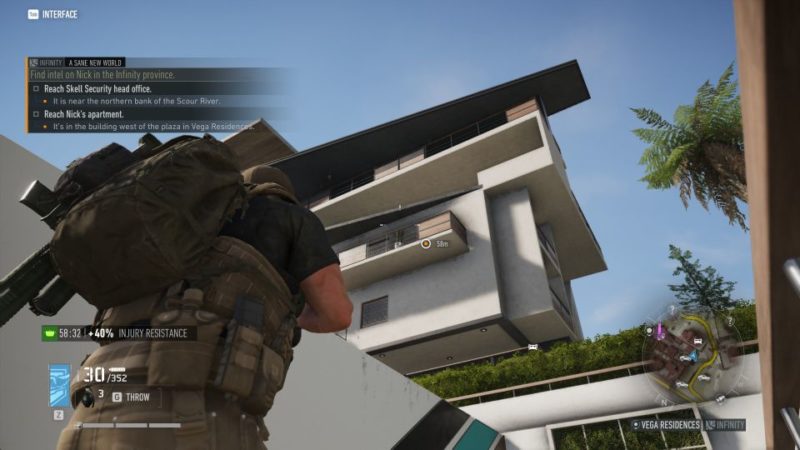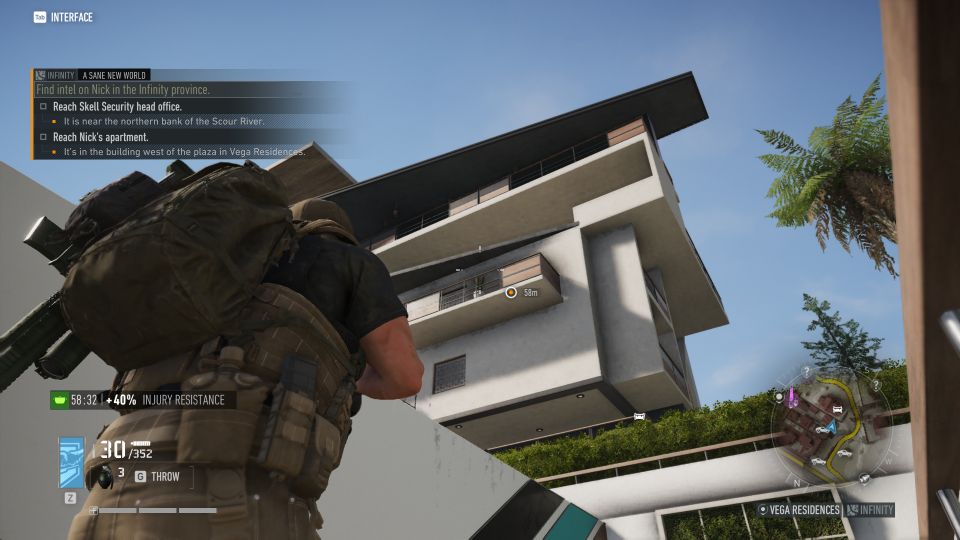 Inside the apartment (highest floor), search his room's computer for intel.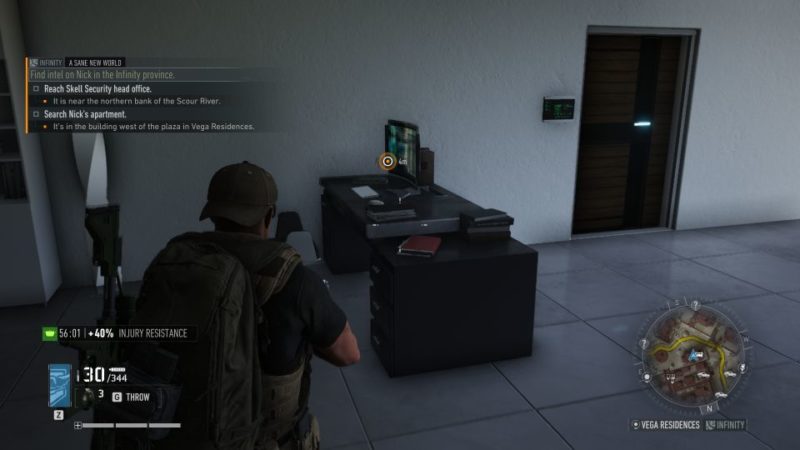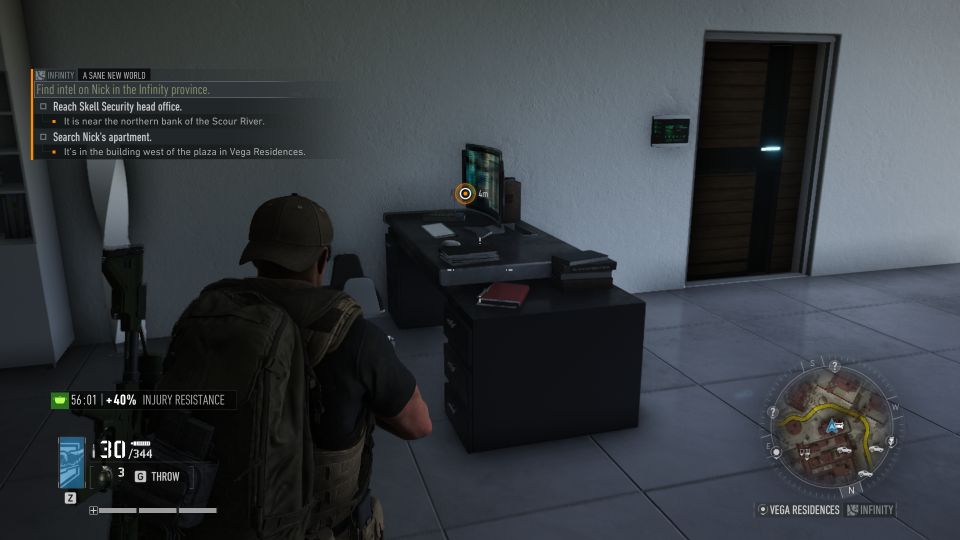 Find intel at Skell Security head office
Next, go to the second location which is the Skell Security head office, also within the Infinity province.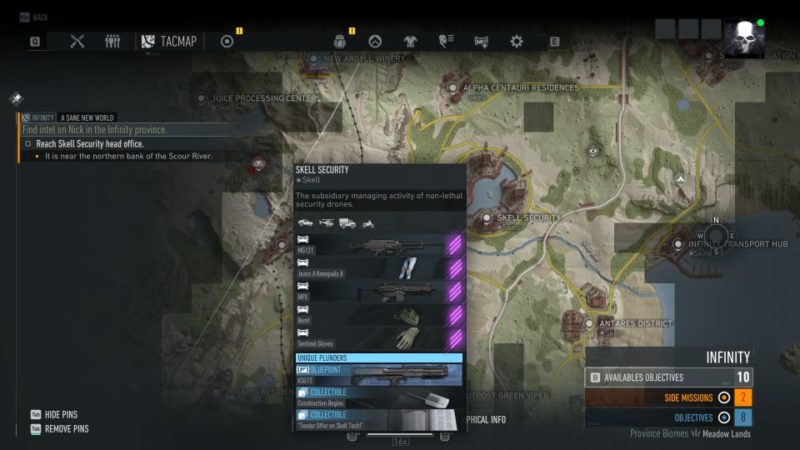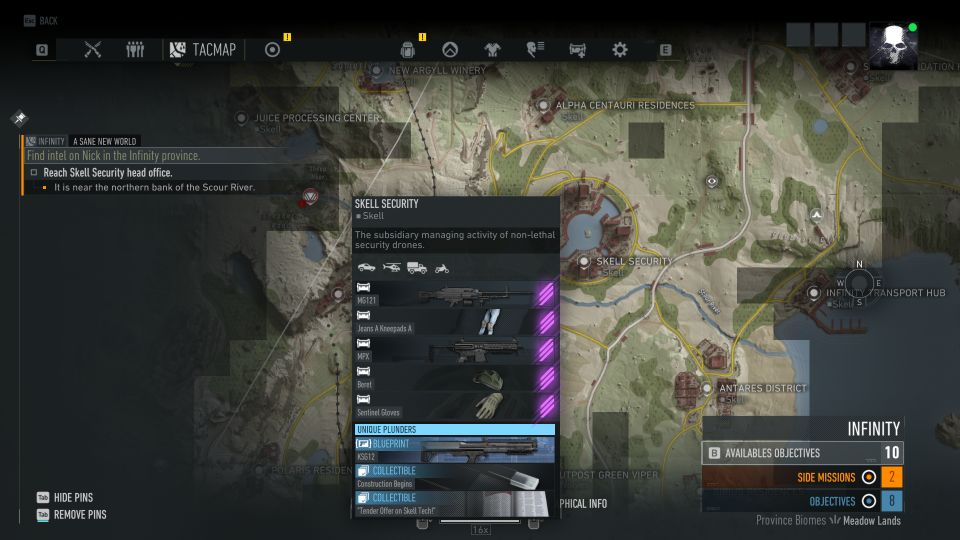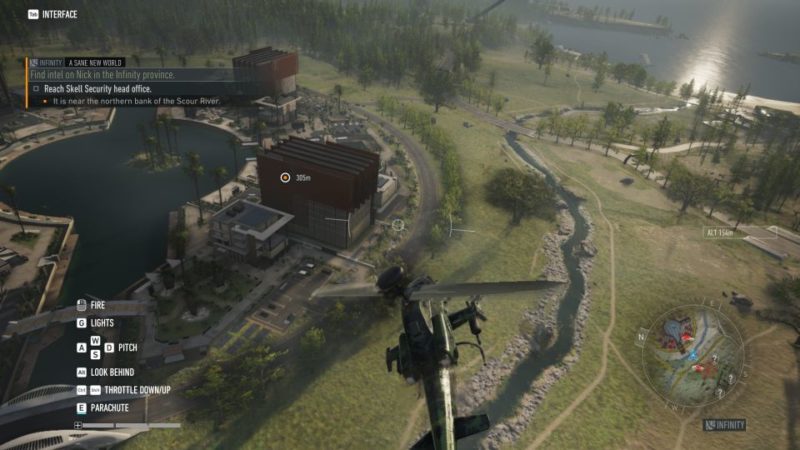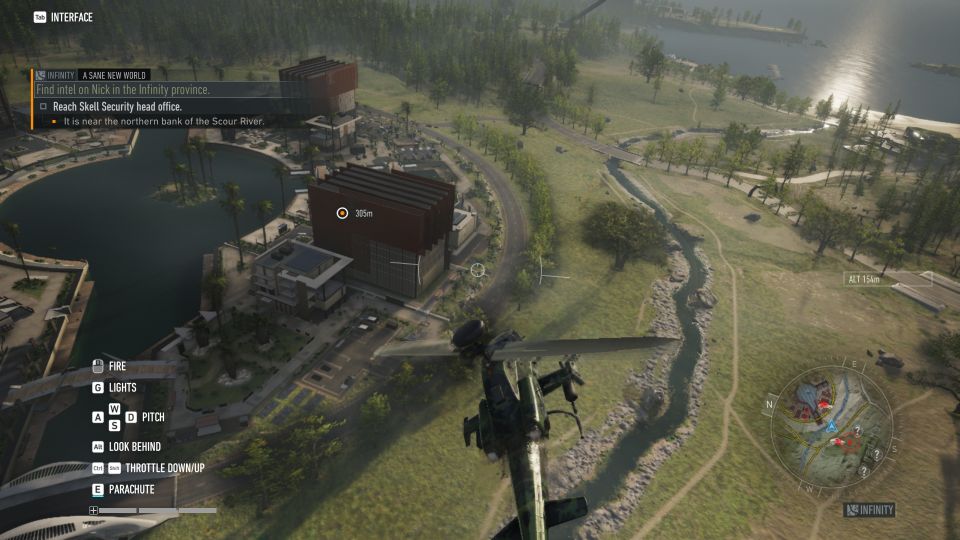 Enter the main building and look for the computer to gather intel. It's on the 1st or 2nd floor of the main building.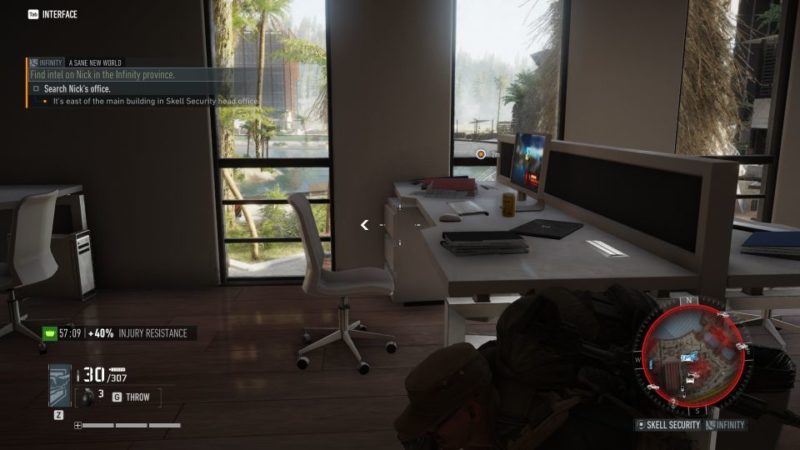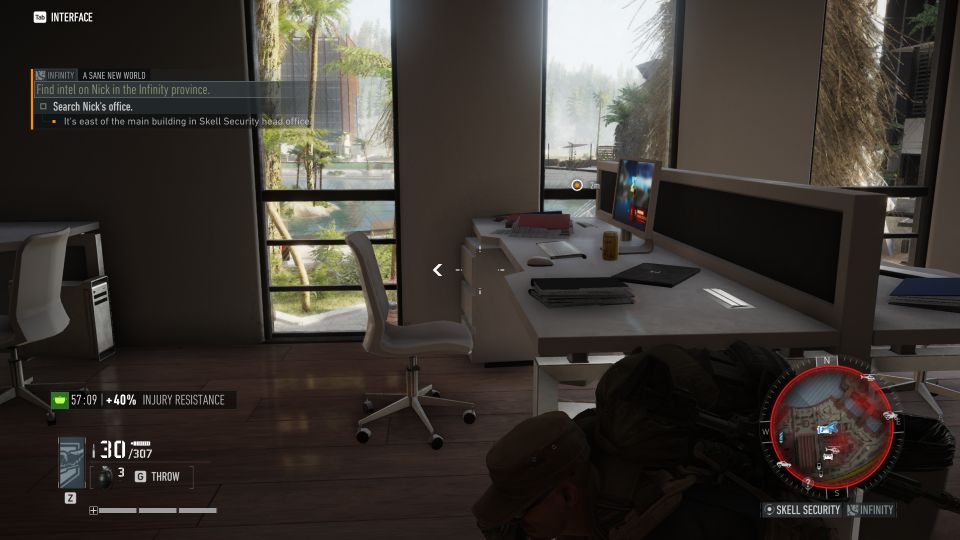 Go to Nick
Finally, you'll find Nick at Lake Country province.
His exact location is shown below marked by the blue player location. It's west of Skell Security R&D Center.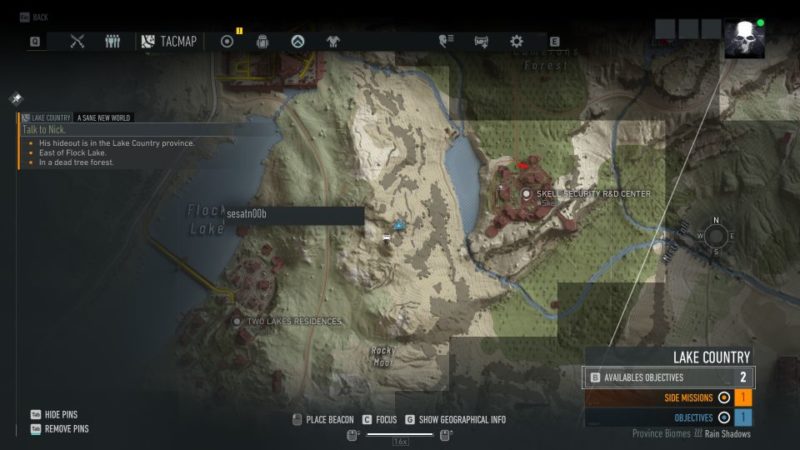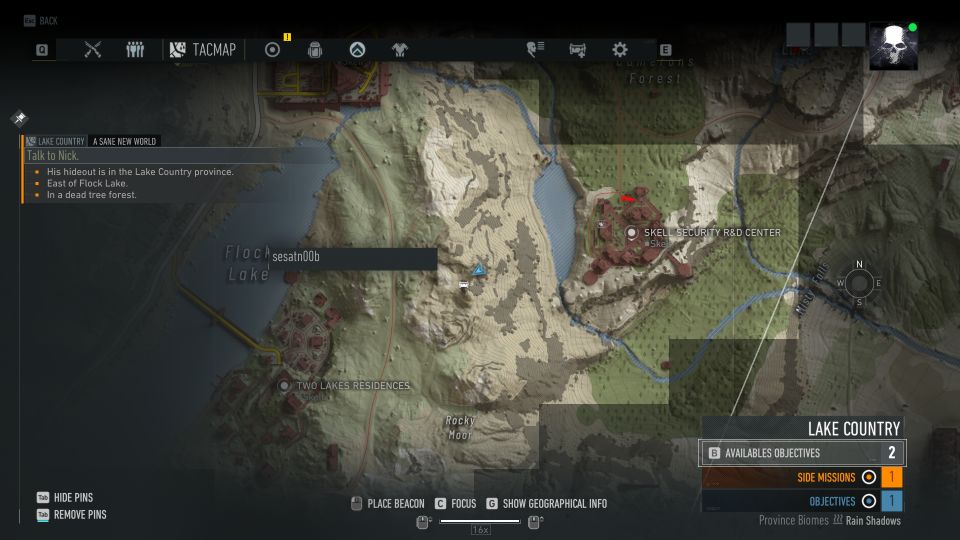 His hideout is at the top of the hill.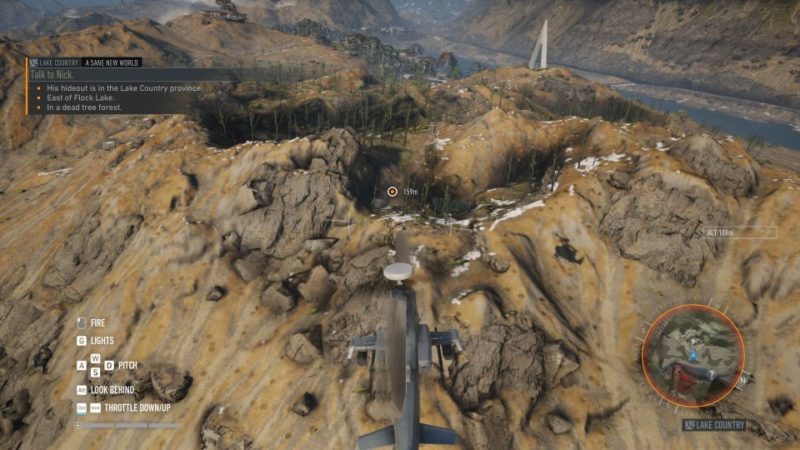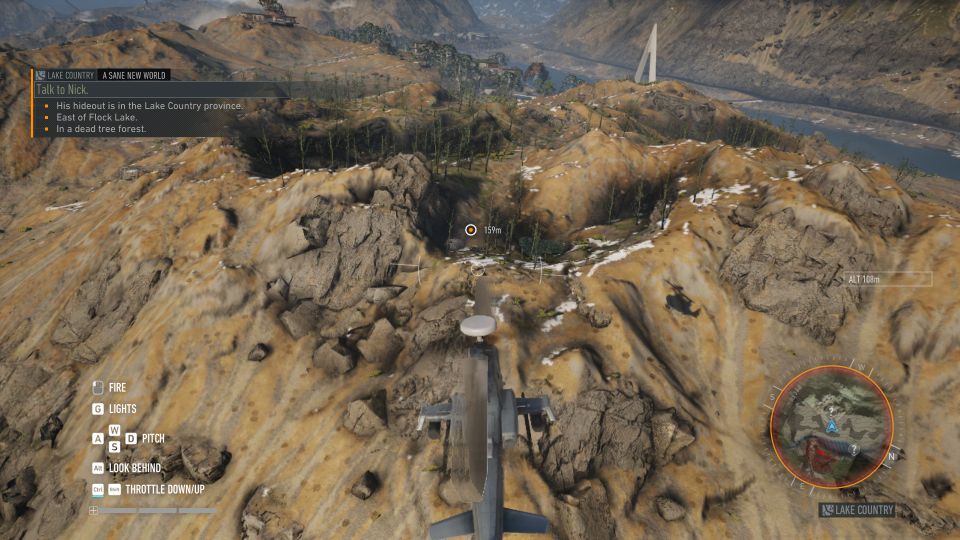 Speak to Nick.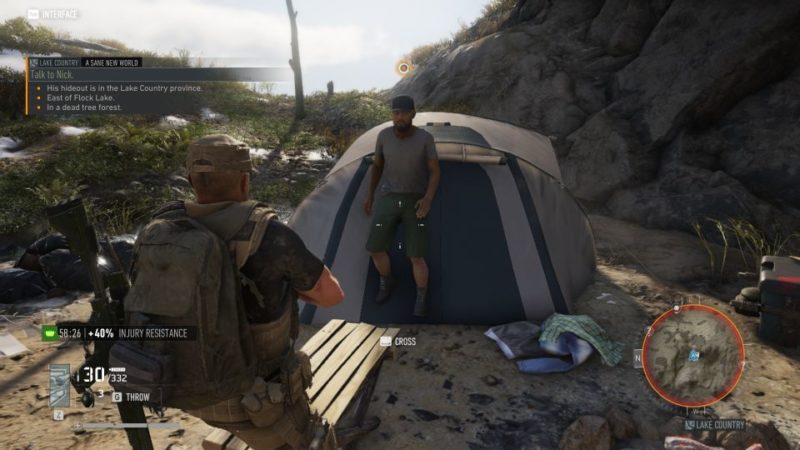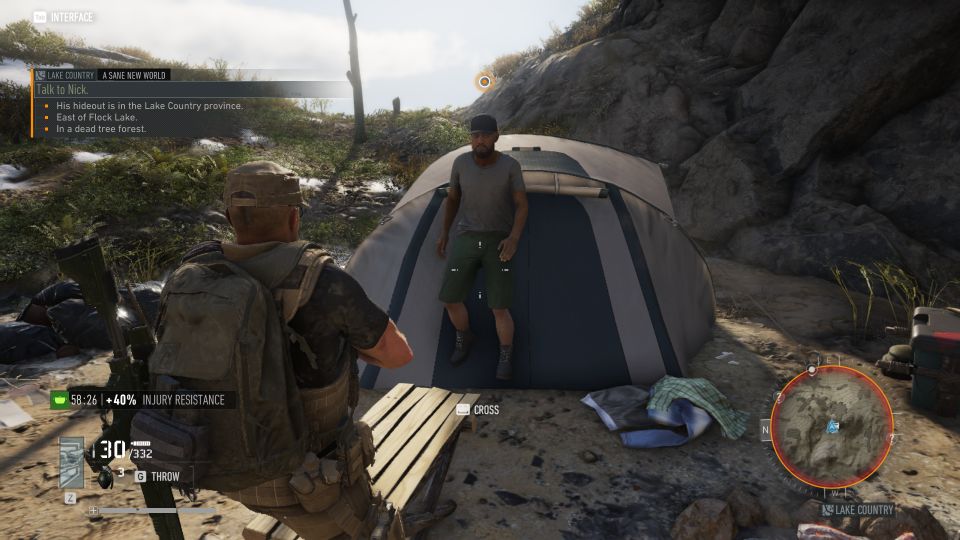 Infiltrate Outpost Black Tiger
Nick will ask for your help to delete data of him from Outpost Black Tiger.
This outpost is located in New Argyll, at the western border.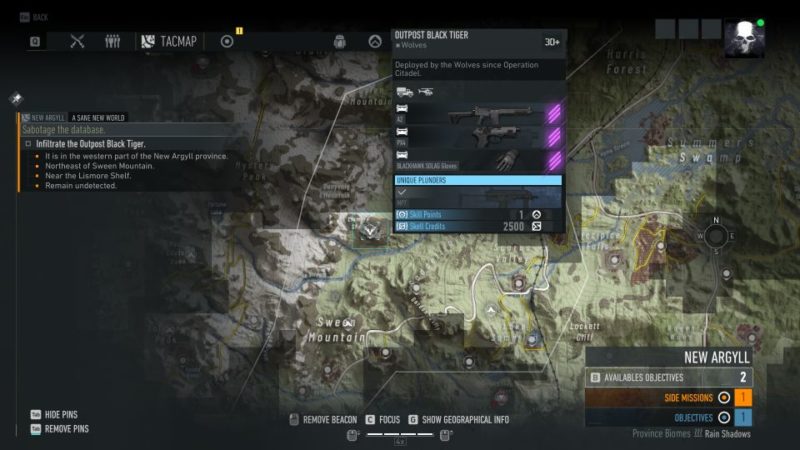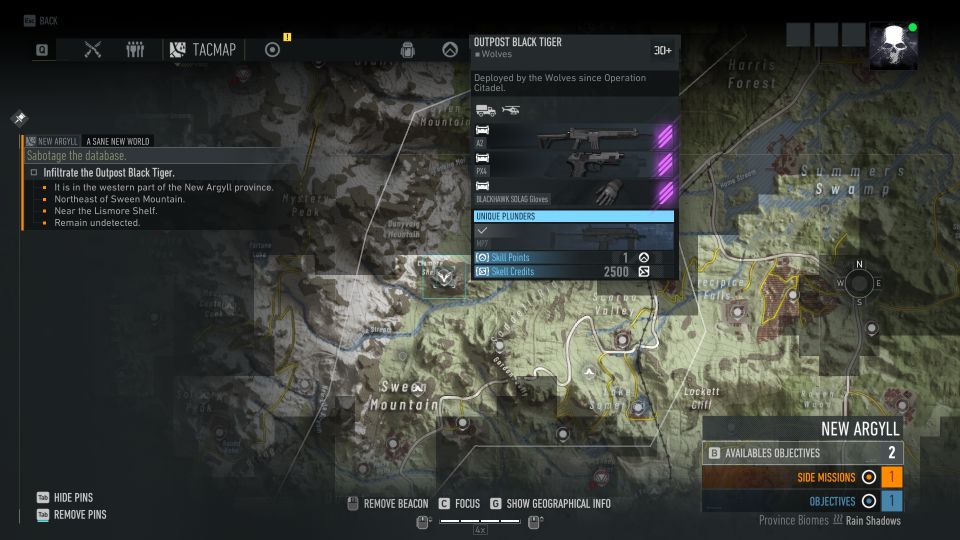 The mission has to be carried out undetected, so if you're using a chopper, park slightly further away.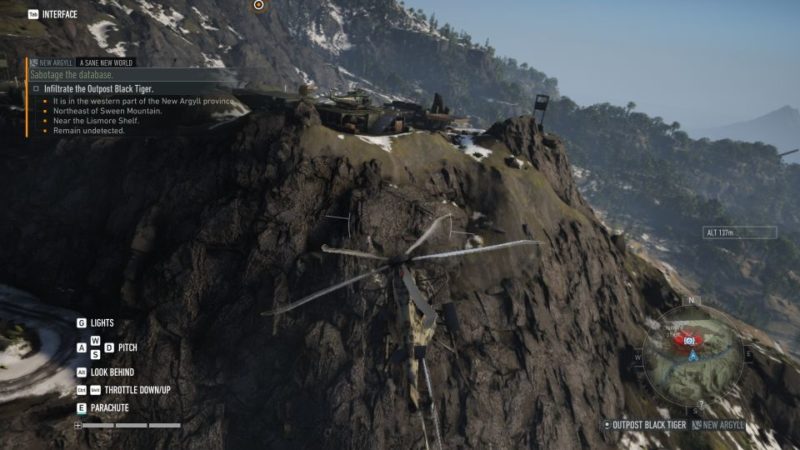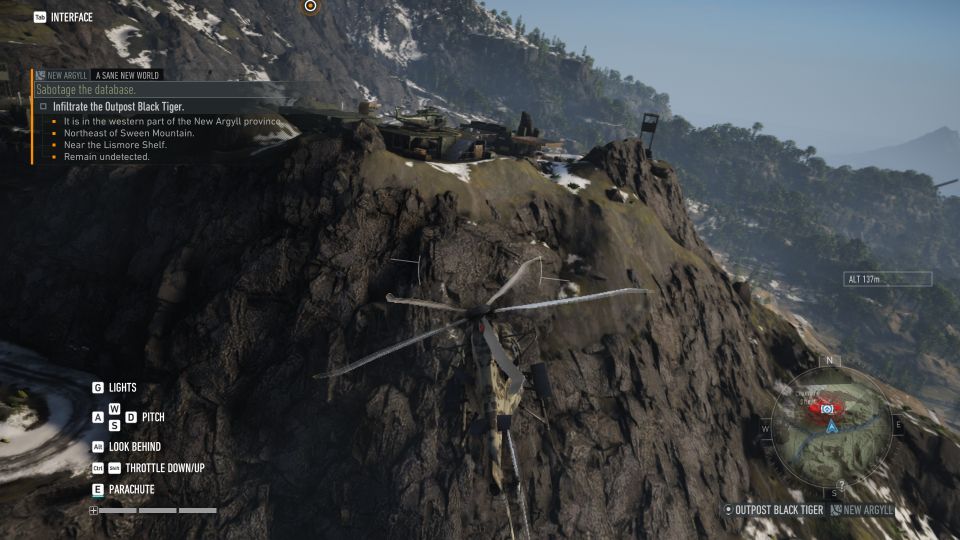 You need to remain undetected at all times. The best way is to use a drone to check out all of the Wolves' locations first.
Also, use a suppressor to kill them silently if required. Don't miss or they'll be alerted.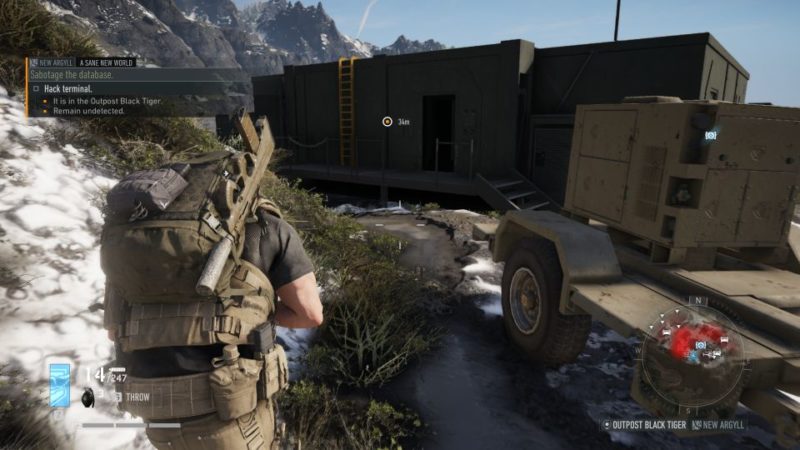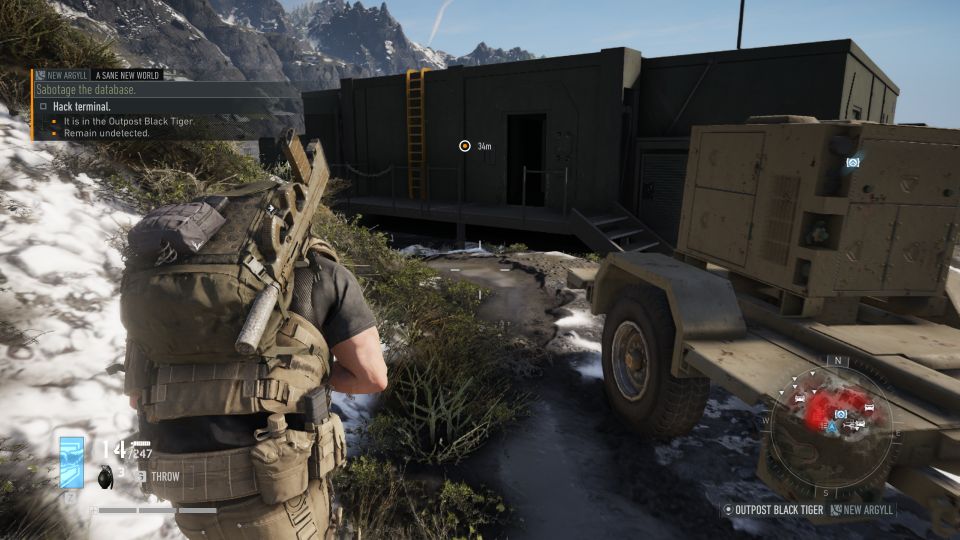 Enter the server room which is in the black building and hack the computer to erase Nick's data. There may be a Wolf inside.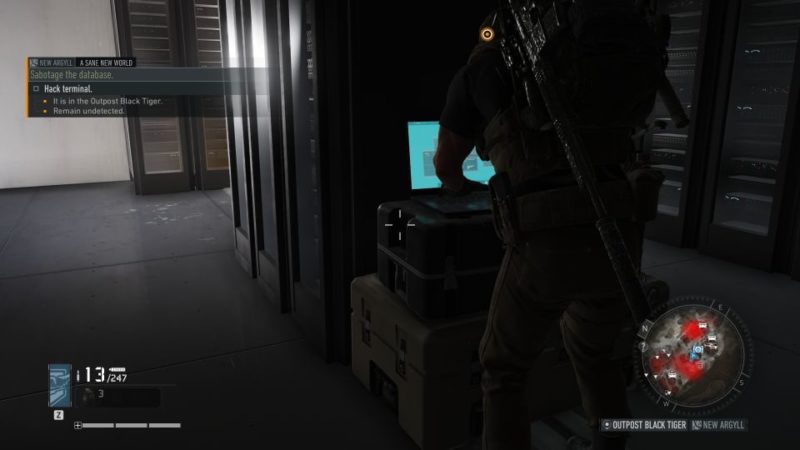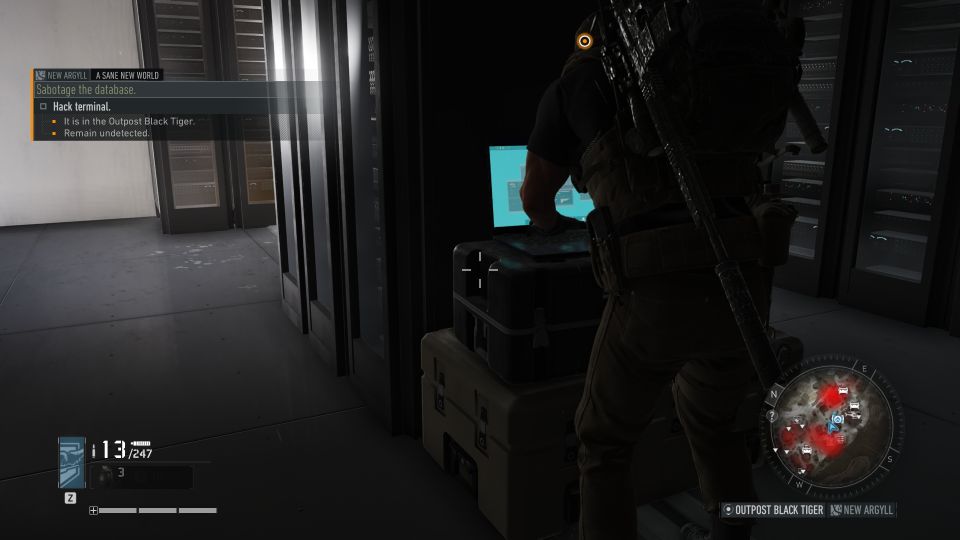 Return to Nick
Go back to Nick at his hideout location. You need to leave Outpost Black Tiger undetected, and you can do that easily by fast traveling.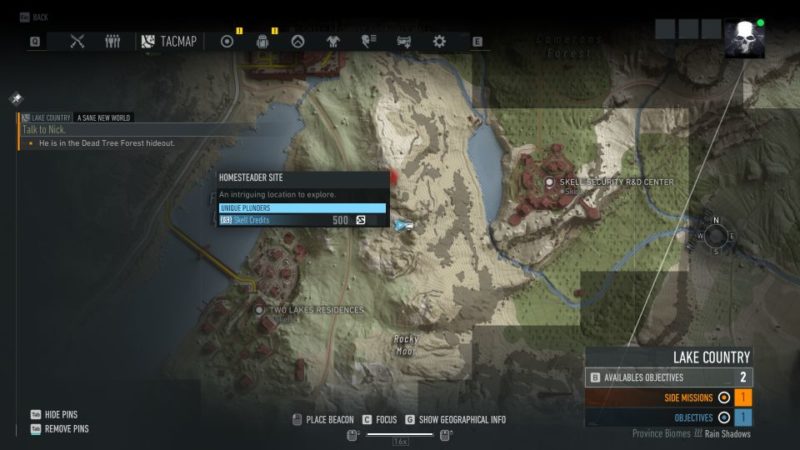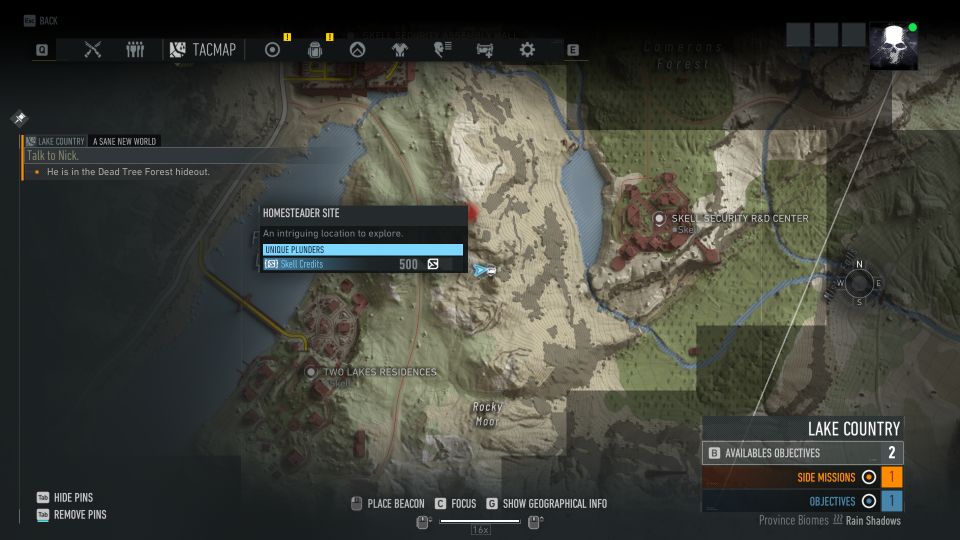 The mission completes after you speak to Nick. You'll get a new title – Caretaker, among other things.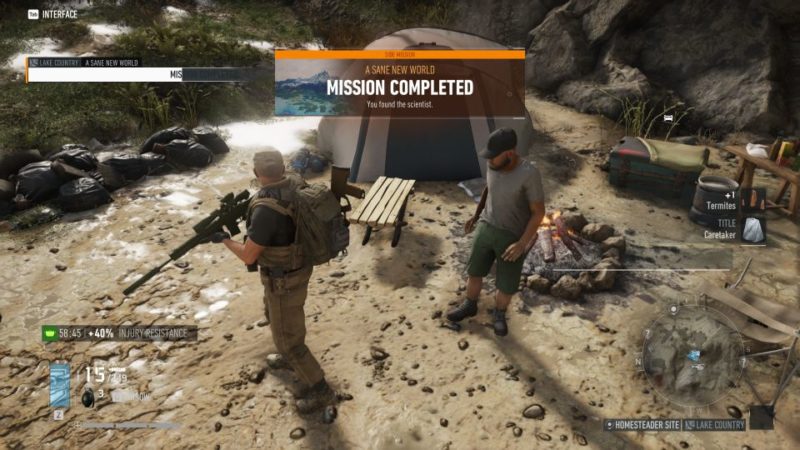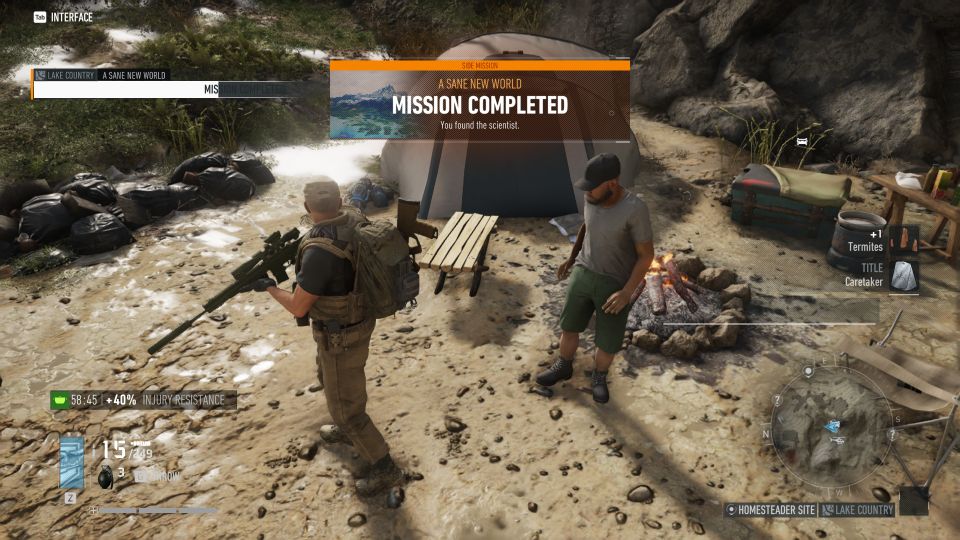 ---
Related articles:
Pirate Radio: Ghost Recon Breakpoint Walkthrough
Song For A Revolution: Ghost Recon Breakpoint Walkthrough
Natural Medicine: Ghost Recon Breakpoint Walkthrough
Point Of No Return: Ghost Recon Breakpoint Walkthrough
Into The Wolf's Den: Ghost Recon Breakpoint Walkthrough
Eco-Warrior: Ghost Recon Breakpoint Walkthrough