A Fresh Start is a quest that starts after you've eliminated all the cultists except the leader in Assassin's Creed Odyssey.
Your task is to go to the lair of the Cultists and confront the leader of the cult.
Here's a walkthrough of A Fresh Start in AC Odyssey.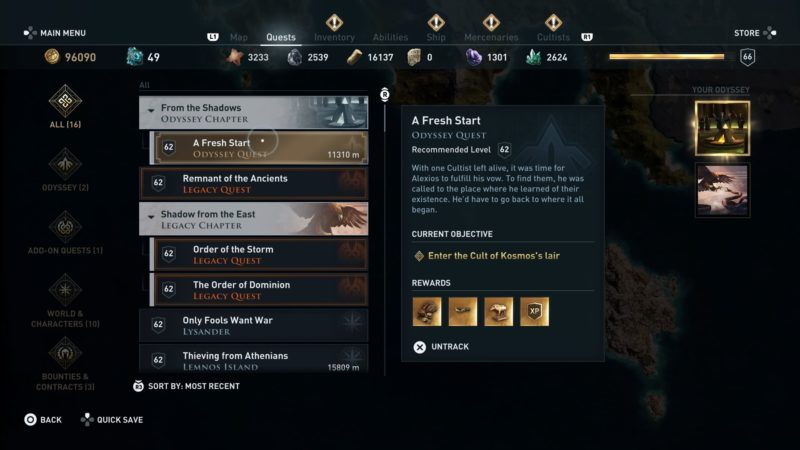 This quest is recommended for level 62 and above, but it differs according to your own level.
Enter the Cult of Kosmos' lair
To begin the quest, go to Phokis, at the exact location shown in the map below.
You have to get to the Cult of Kosmos' lair.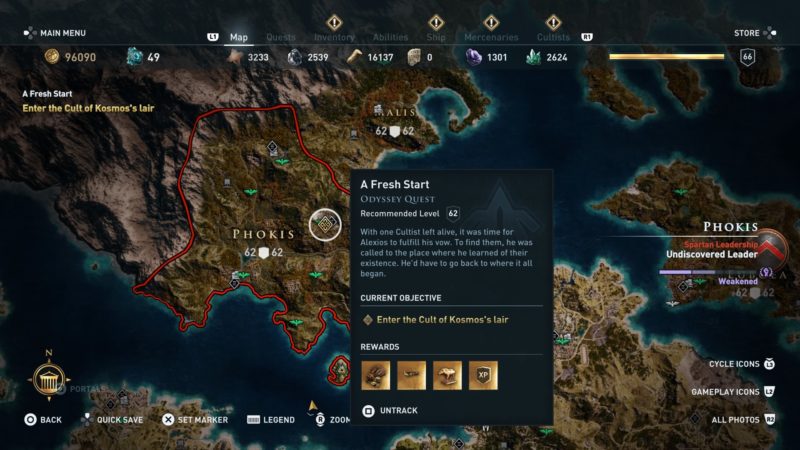 The entrance is as shown in the image below.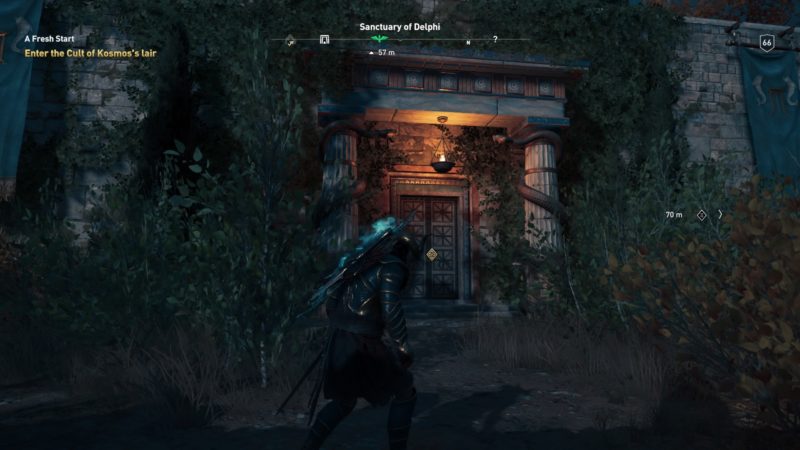 Approach the pyramid
After entering the lair, keep walking until you see a huge room. There's also a huge sculpture of a snake.
Walk towards the pyramid at the middle of the room.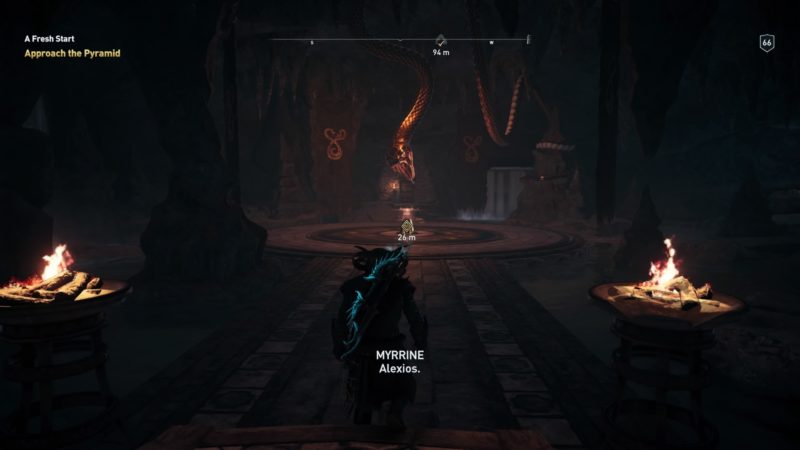 When you get there, a cutscene loads and you will see Pythagoras in a vision.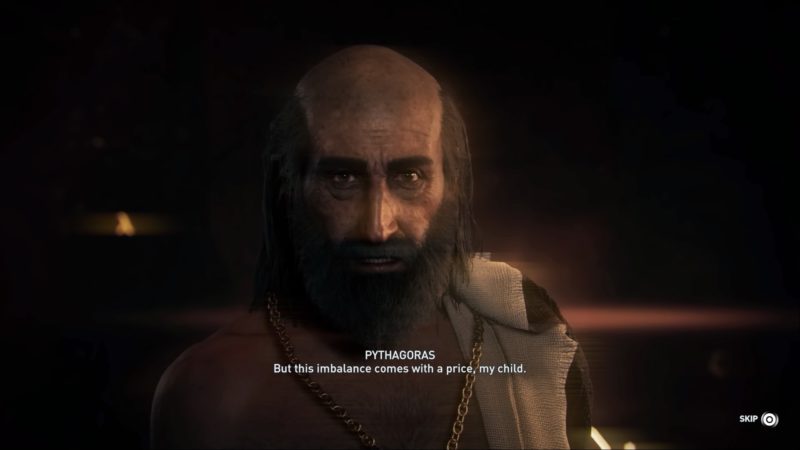 Who is the leader of the cult?
After the cutscene, the leader is revealed to you, although you could have unveiled the identity earlier via the menu.
It's none other than Aspasia, the wife of Perikles from the earlier quests.
Apparently she ditched the cult after they went their own chaotic ways. She wanted the cult to die by its own.
During the conversation, you can choose a romance option like I did.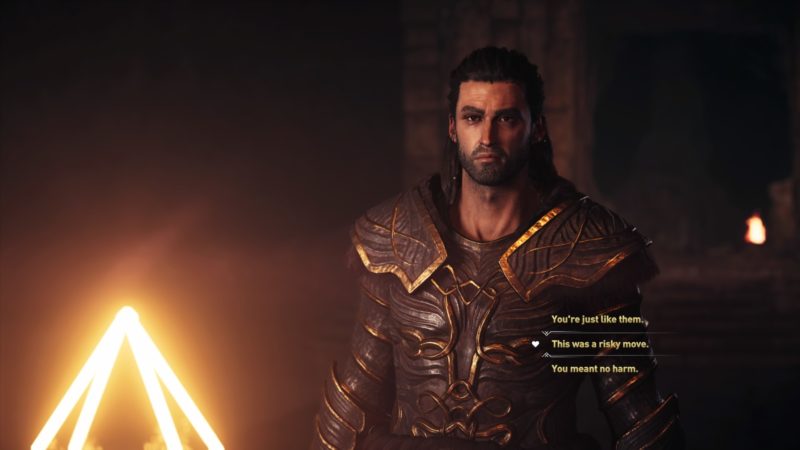 At the next decision-making, there are various choices to choose from. Once again, I chose the romance option.
Alexios then lets Aspasia leave as they plan to rebuild society in a more humane way.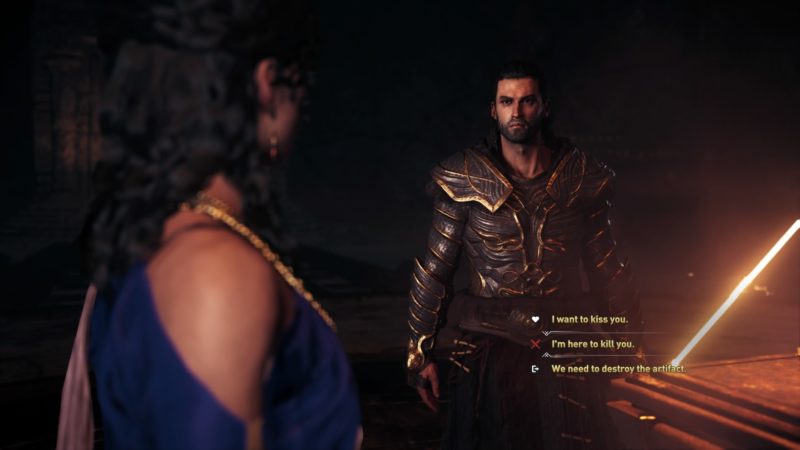 Alexios also destroys the pyramid in the cutscene.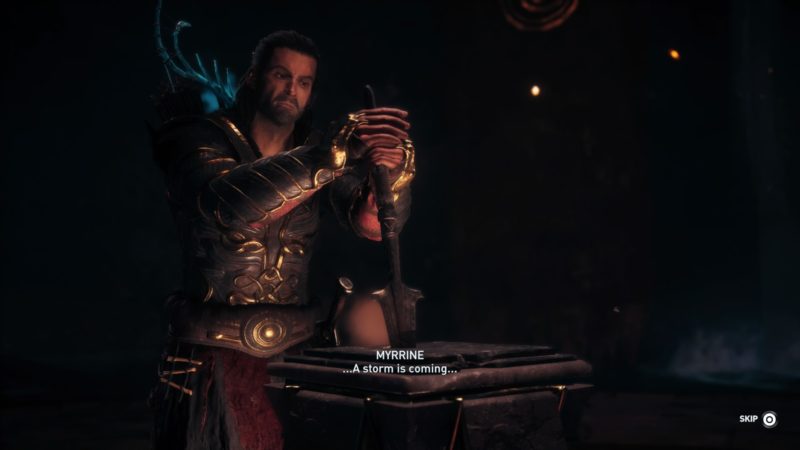 The quest completes here. You'll get the final demigod set item, i.e. Aspasia's Circlet.
The demigod set gives an increase of 30% abilities if you wear all 5 pieces.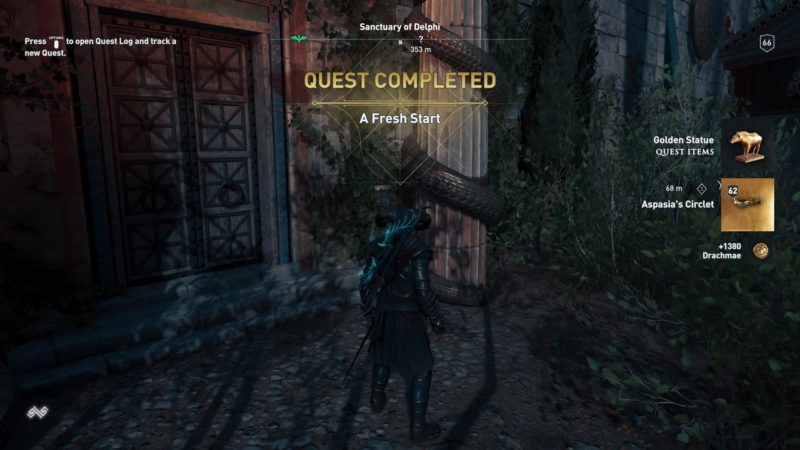 ---
Related articles:
How To Get The Demigod Set Helmet – Assassin's Creed Odyssey
Cultist Location – Ship Sunk North Of Thera (Assassin's Creed Odyssey)
Labors Of The Keeper (Defeat Hades): Assassin's Creed Odyssey
A Cursed Sickness: Assassin's Creed Odyssey Walkthrough
Home Is Where You Make It: Assassin's Creed Odyssey Wiki