A Cursed Sickness is a quest under the Torment of Hades episode in Assassin's Creed Odyssey.
Your task is to find a rare Asphodel flower from the Elysium breach to help a woman.
Here's a walkthrough of A Cursed Sickness in AC Odyssey.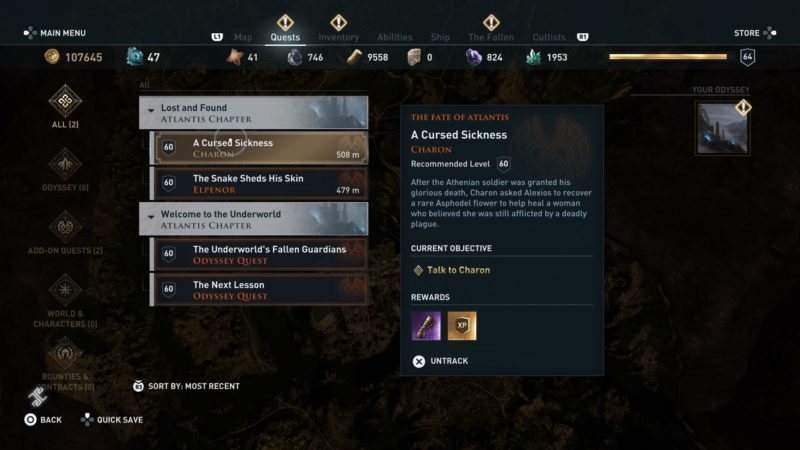 This quest is recommended for level 60 and above, but it differs according to your level.
Talk to Charon
To begin the quest, talk to Charon. He is at the Scorched Lands, at the exact location shown in the map below.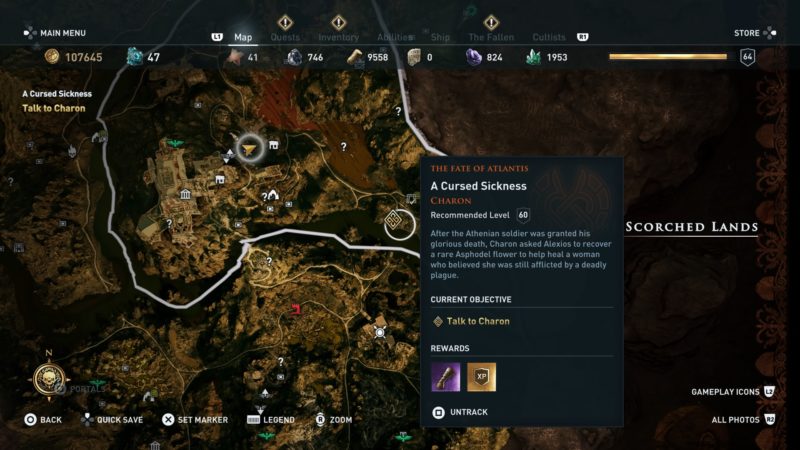 You will see him standing here.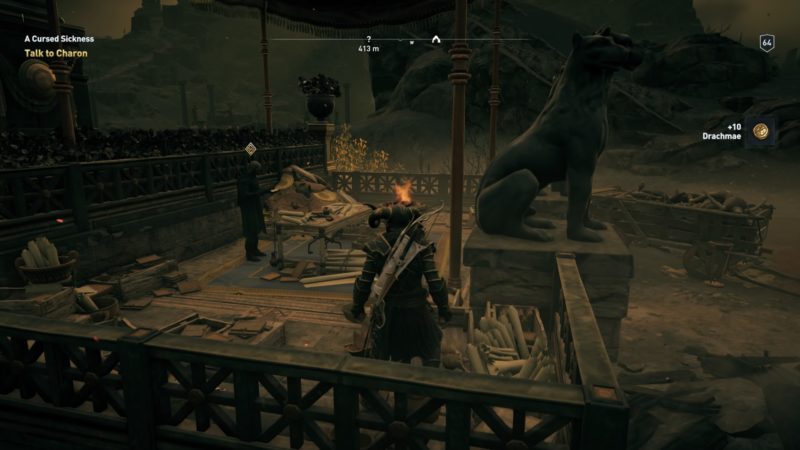 Find an Asphodel flower
To find an Asphodel flower, you need to go to the Elysium breach.
The location is shown in the map below.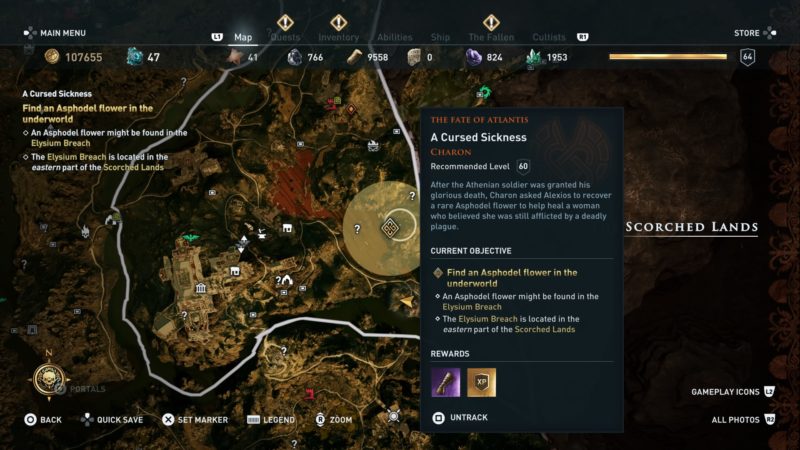 As you get closer, use Ikaros to pinpoint the exact spot. You will then see this ladder and a platform. Go towards the marked area.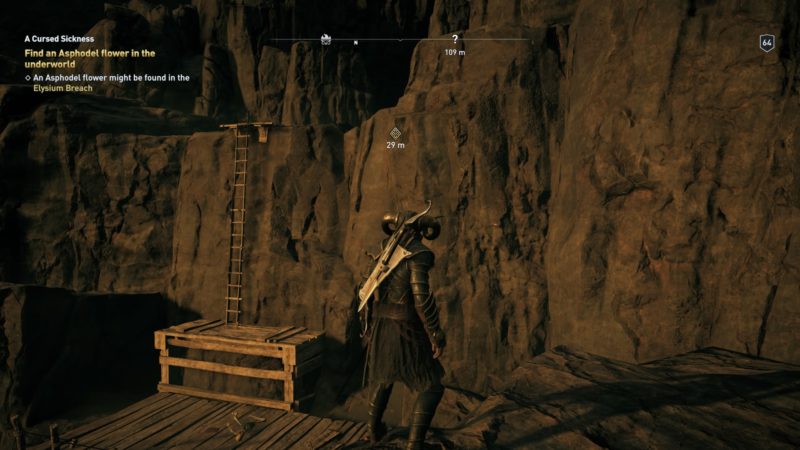 You'll have to go through a narrow pathway. Inside, you'll meet some hounds. Kill them all.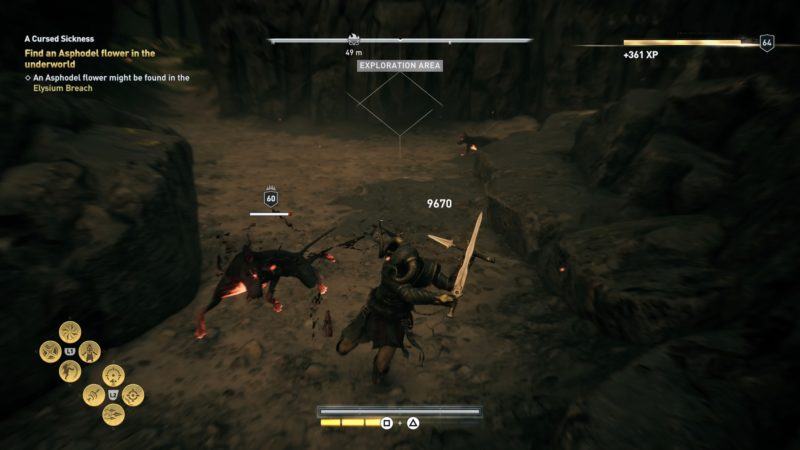 Once you've passed through the narrow passage, you'll reach the Elysium breach.
Interact with the flower here.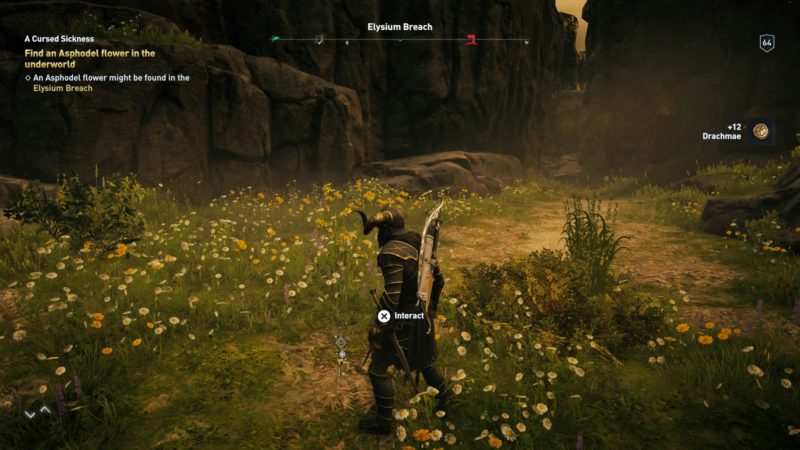 Lie to Testikles
After picking the flower, a cutscene loads and Testikles appears.
He is also looking for a flower. During the conversation, I chose to lie to him and he actually believed it.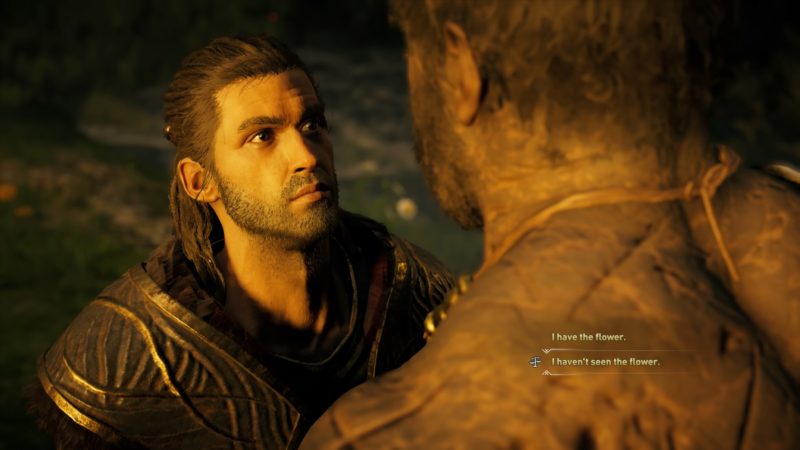 This led to Testikles getting ambushed by hounds and eaten. If you had chosen the honest choice, maybe you would have needed to fight.
After the cutscene, just kill the hounds and confirm kill of Testikles.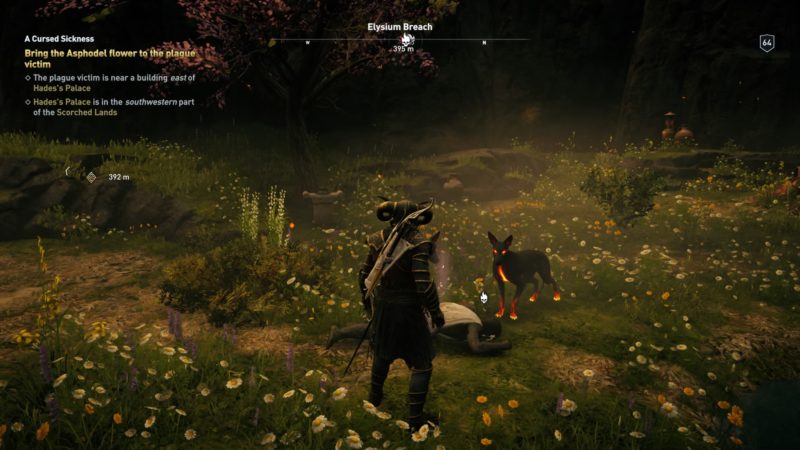 He is one of the Fallen. You will get a Testikles' Nutcracker and some drachmae.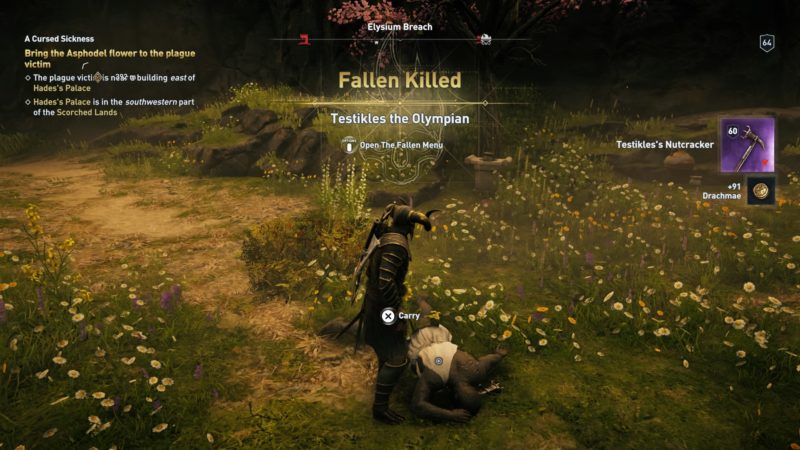 Bring the flower to the plague victim
Now, look for the woman. She is at the location shown in the map below.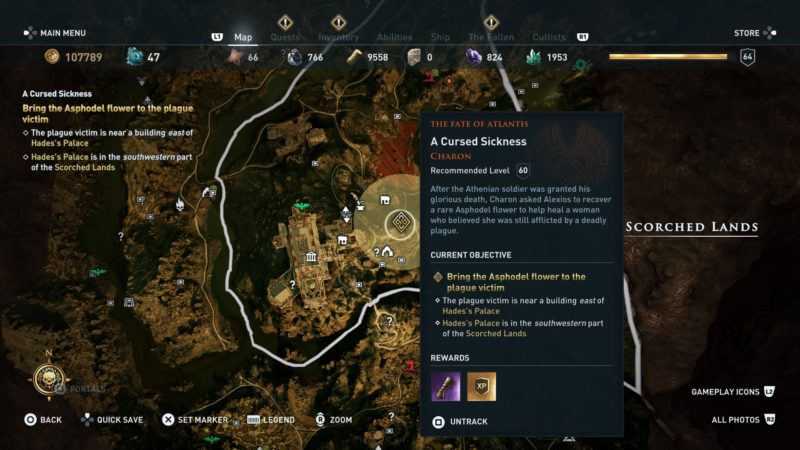 Once again, use Ikaros to pinpoint the exact location. After arriving, a cutscene loads.
Hades appears again but this time, he wants the flower for Persephone.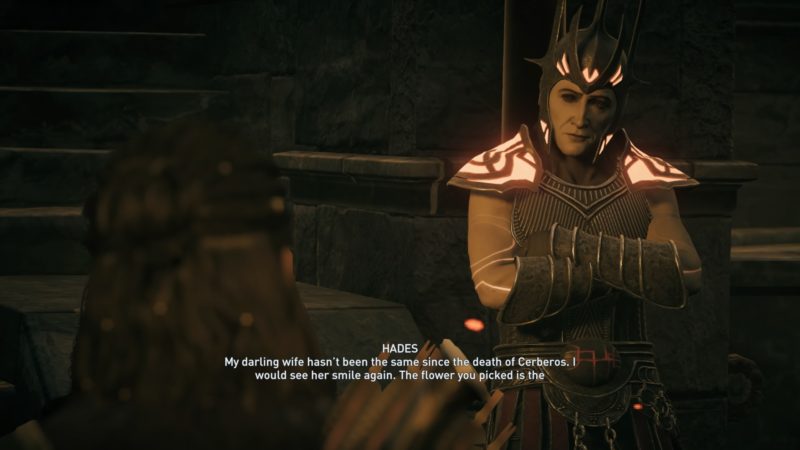 He offers you something in return for the flower. I chose to give him the flower instead of helping the plagued woman.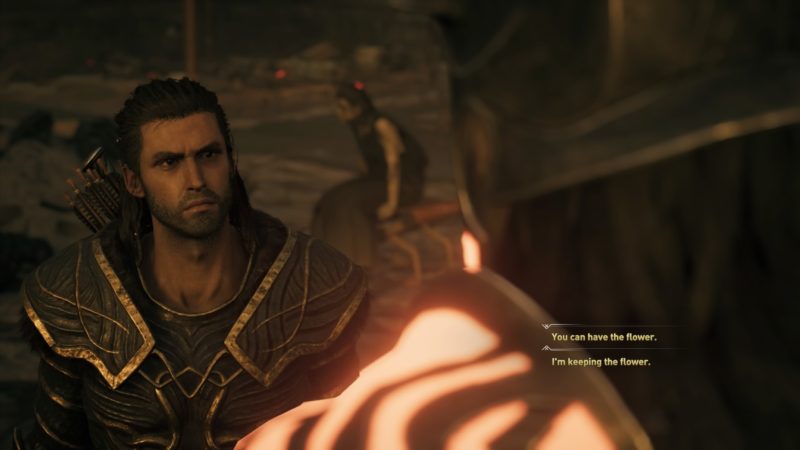 In return, Hades gives the location to one of the Fallen, which was Herakles. This is quite unnecessary since you'll get his location anyway by killing another Fallen.
Maybe try helping the woman instead.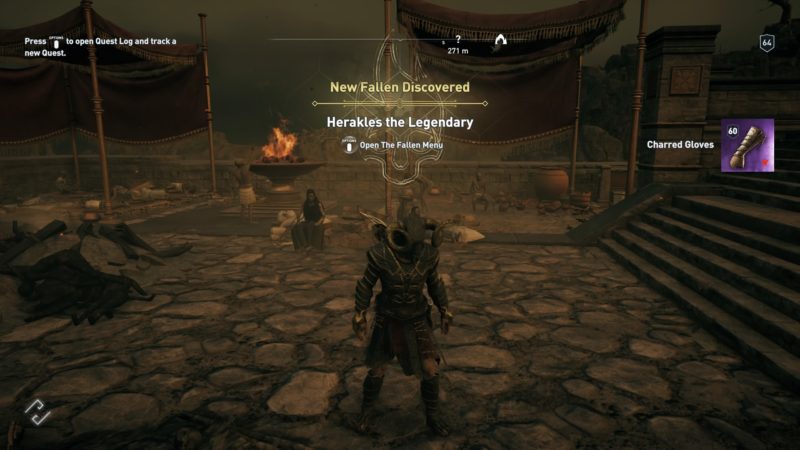 The quest completes here.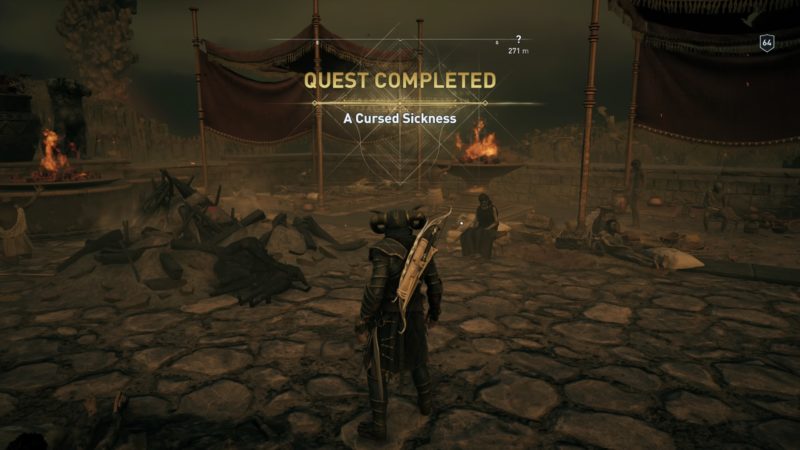 ---
Related articles:
A Fresh Start (Cultist Leader): Assassin's Creed Odyssey Walkthrough
Labors Of The Keeper (Defeat Hades): Assassin's Creed Odyssey
Home Is Where You Make It: Assassin's Creed Odyssey Wiki
The Snake Sheds His Skin: Assassin's Creed Odyssey Wiki
Death-Light Robbery: Assassin's Creed Odyssey Walkthrough
All Keeper's Insights Locations (The Next Lesson) – AC Odyssey Wiki
The Underworld's Fallen Guardians (All Fallen Locations) – AC Odyssey