You're Such A Sokratease is the final quest in the final Lost Tales of Greece episode in Assassin's Creed Odyssey.
Your task is to find and talk to Sokrates who has been arrested at the Leader House.
Here's a walkthrough of You're Such A Sokratease in AC Odyssey.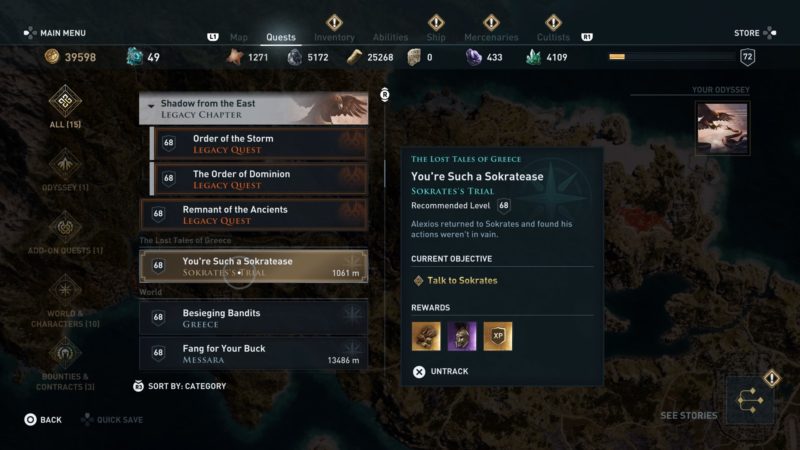 This quest is recommended for level 68 and above, but it differs according to your own level.
Talk to Sokrates
Firstly, meet Sokrates. His exact location is shown in the map below in Pilgrim's Landing, marked by the quest symbol.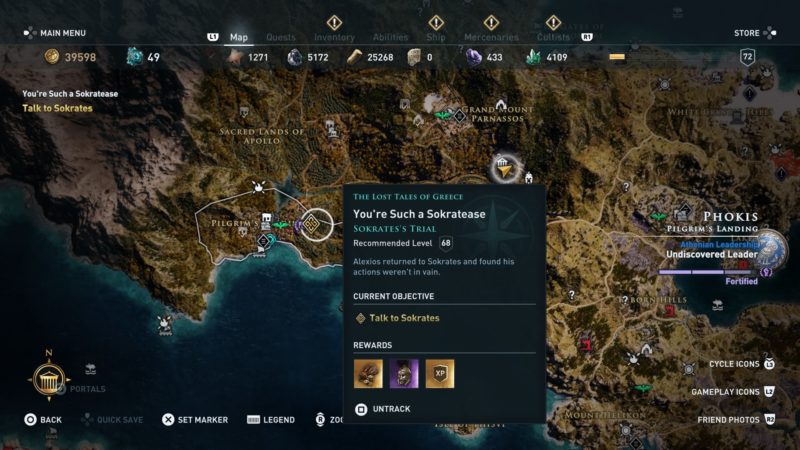 When you get to the Leader House, you'll notice that he's already been freed and the trial was over before it began.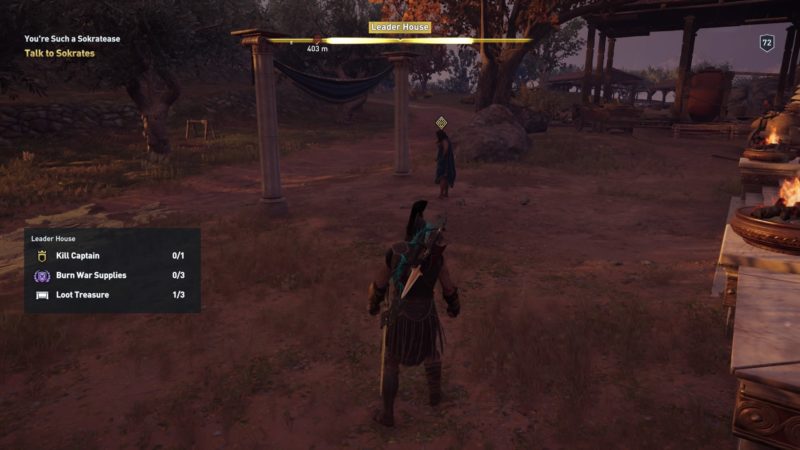 During the conversation, I chose to lie to him.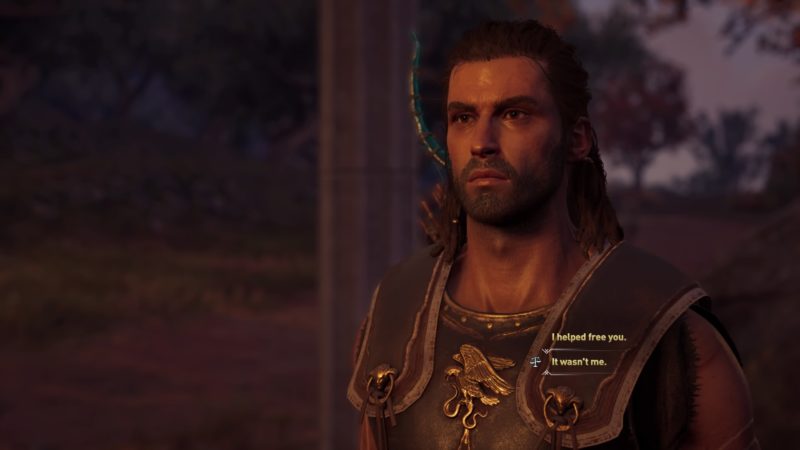 Escort Sokrates
Next, follow Sokrates and walk back to meet his wife Xanthippe.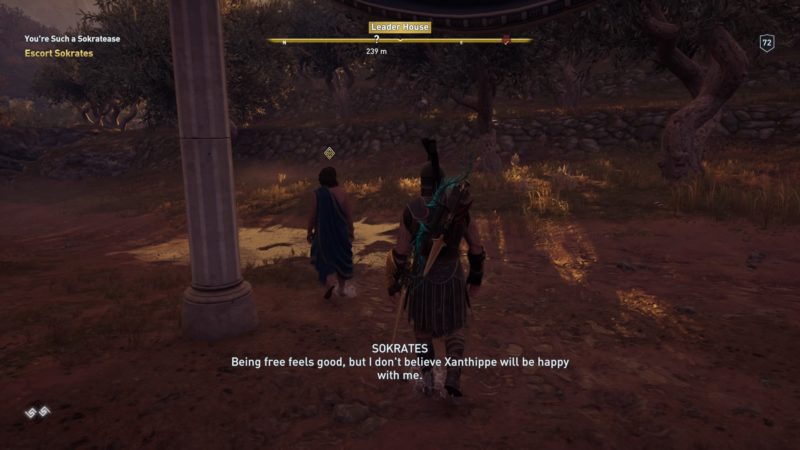 Kill the guards
You will be ambushed by cultist guards along the way. Kill both of them.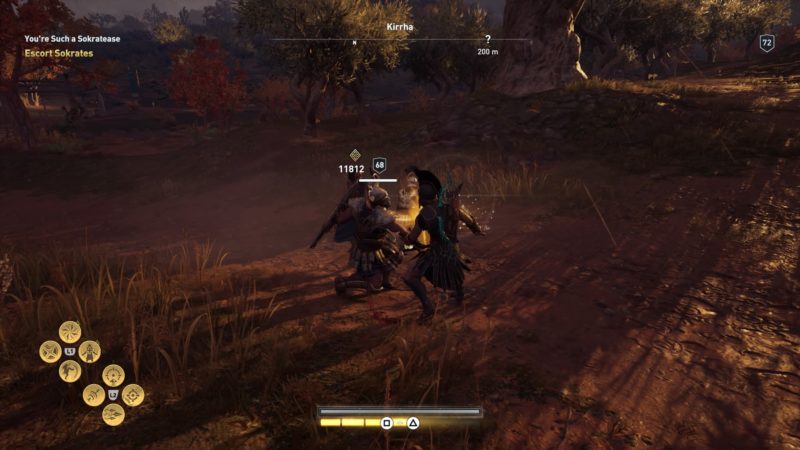 Follow him back
Continue following Sokrates back to his wife.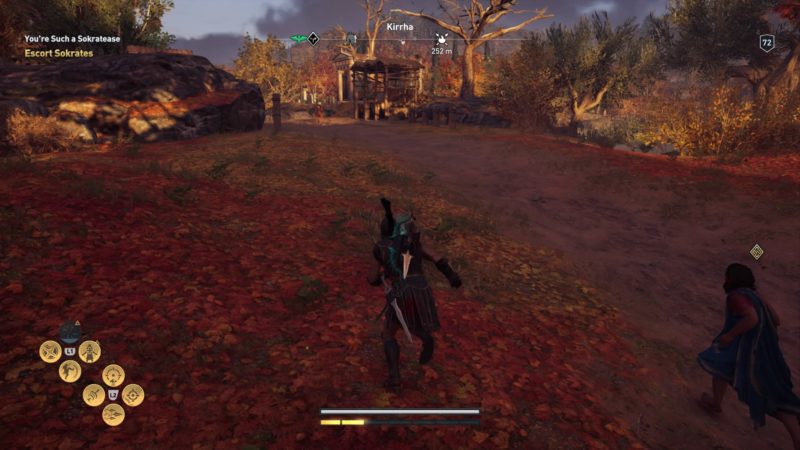 Talk to Xanthippe
Finally, talk to Xanthippe and there'll be a short cutscene with Sokrates.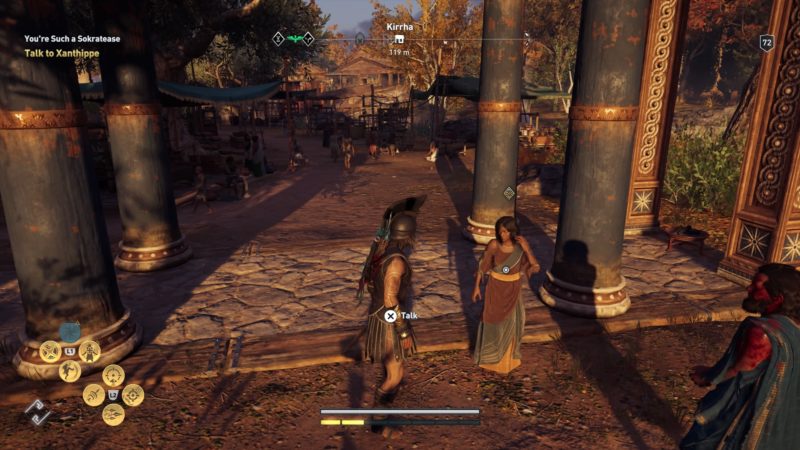 You will get a Helm of Impiety and some drachmae as quest rewards.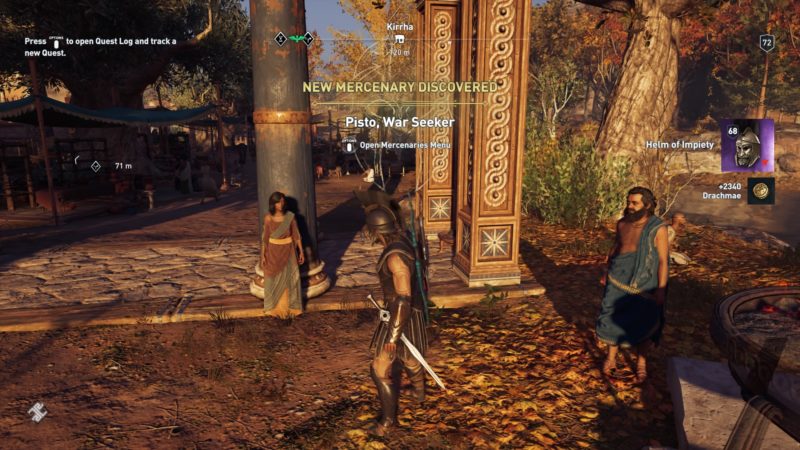 This final quest ends here.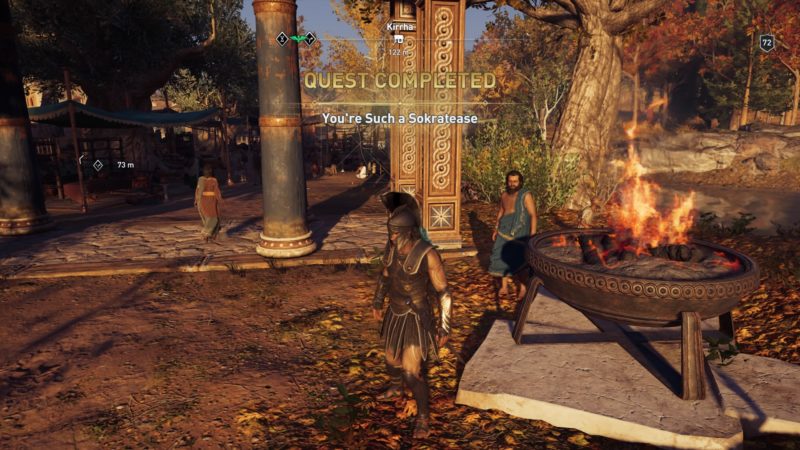 There'll probably be no more Lost Tales of Greece episodes.
---
Related articles:
A Sokratic Mess: Assassin's Creed Odyssey Walkthrough
How To Start Sokrates' Trial: Assassin's Creed Odyssey
Deposition Opposition: Assassin's Creed Odyssey Walkthrough
Finding One's Voice: Assassin's Creed Odyssey Walkthrough