Yen is needed for many things in Yakuza Kiwami 2. This game was recently released on the PS 4 and is the remake of the 2006 Yakuza 2.
As the story in this game is set in Japan, particularly in Tokyo and Osaka, yen is the in-game currency.
There are a couple of ways to make money in Yakuza Kiwami 2, some better than others. Here are some options for you to check out.
1. Sell silver plates and other items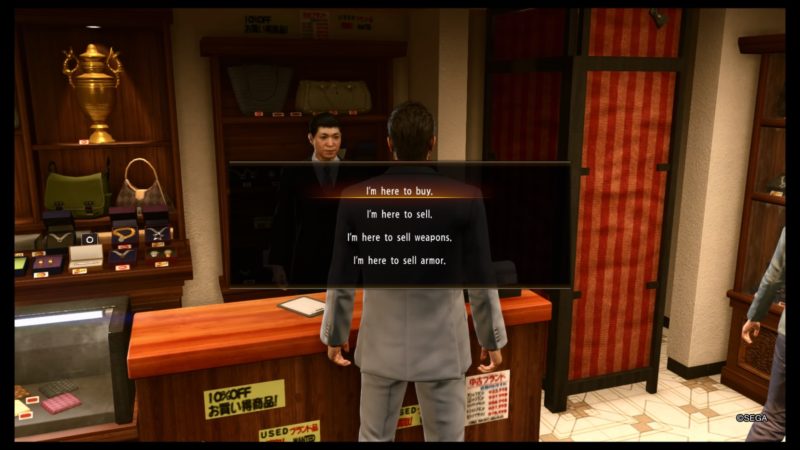 There are various kinds of plates in Yakuza Kiwami 2 and the cheapest one is the silver plate. You can probably find this on the ground as it spawns in some random places. It is sold for 10,000 yen at the pawn shop. If you didn't know where to sell items in this game, check out this guide on finding the pawn shop.
There are more expensive ones like gold and platinum that fetches a much higher price, i.e. 100,000 yen and 200,000 yen respectively.
Now the issue is, where do you find more expensive plates to sell?
Where to get plates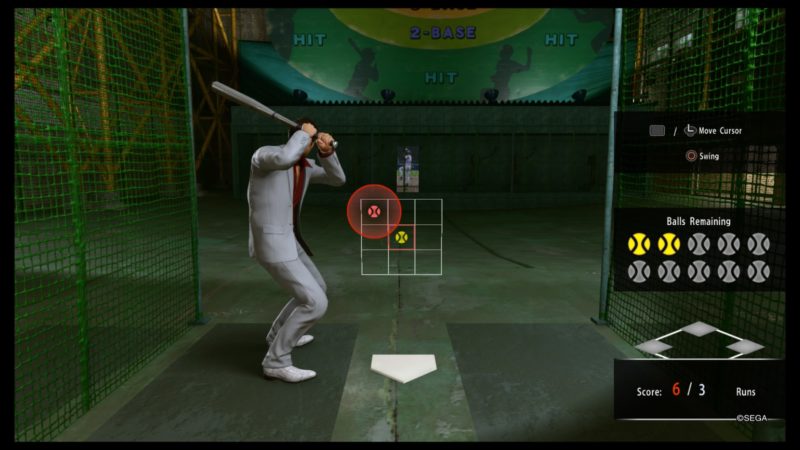 There are plenty of mini-games inside Yakuza Kiwami 2 such as the batting cage. Winning certain challenges will give you platinum plates.
Otherwise, you can exchange points for drugs (potions) and they come in handy during battles.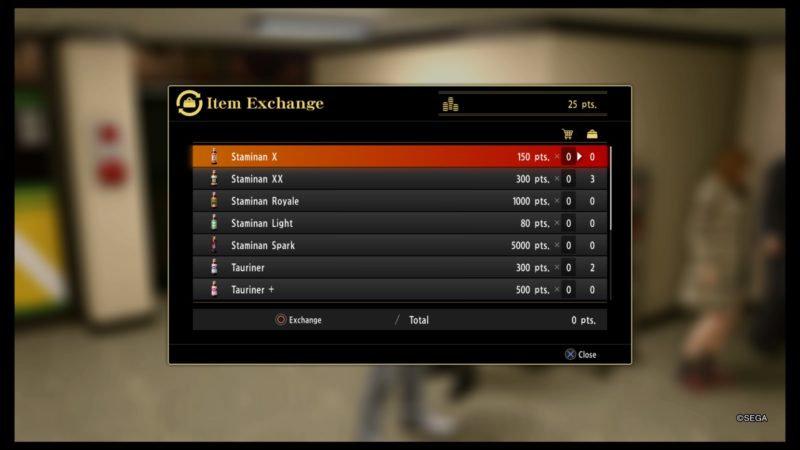 Plates can be sold for 200,000 yen each, which is a good amount for stacking up on potions and eating at restaurants.
You can also win plates from the casino.
Where to get items in general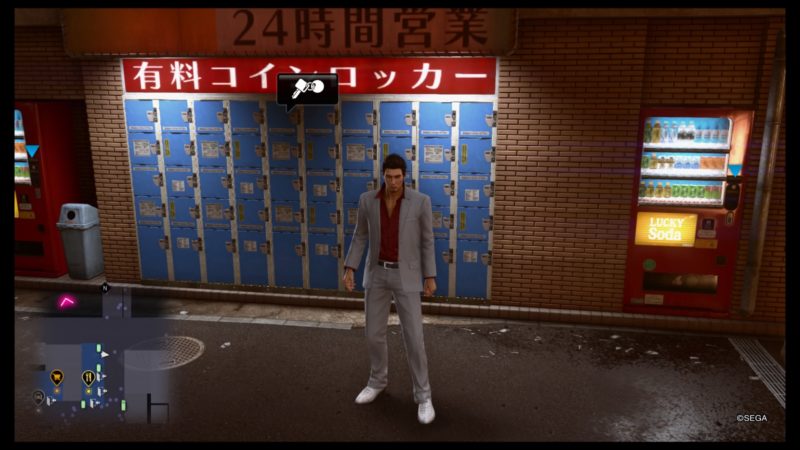 Apart from mini-games, you can also get items through lockers. You will find loots on the ground randomly and some of these are locker keys.
The lockers are not mentioned in the map, so you have to look for them manually. Each key can unlock one locker, and you will find random items in there.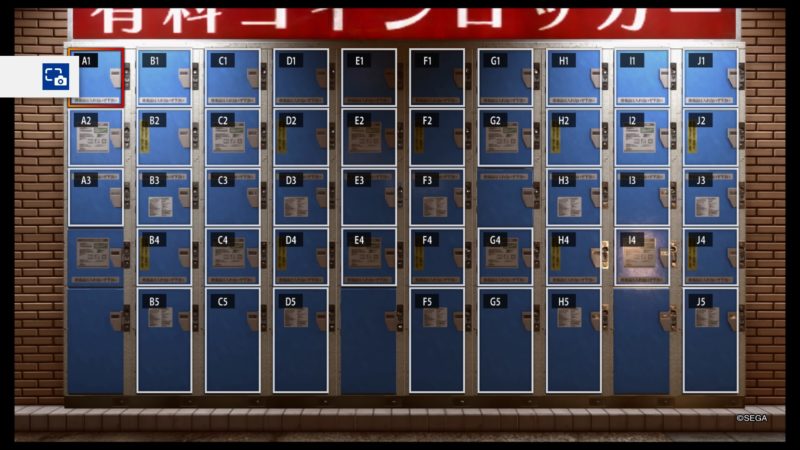 Some are useful for mini-games and others for selling.
2. Gamble at the casino
As Yakuza Kiwami 2 is an offline game, you can always save the game at a certain point and gamble all of your money away.
If you lose all of it, just hit the load button and you're good to go again.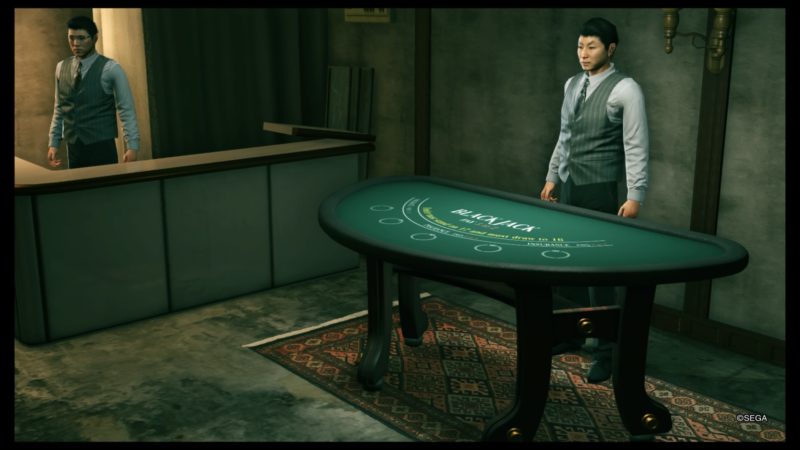 There is at least one casino in each district (Kamurocho / Sotenbori). You will be introduced to many betting games, such as blackjack, poker, koi, mahjong and so on.
Apparently there's an item you can get which helps you to win blackjack every single time. I haven't came across it yet.
These games are also pretty helpful for real life purposes as they teach you how to play with their in-game rule book.
I, for one, never played mahjong until Yakuza taught me a little bit on it.
To start playing, you have to trade yen for chips to play. You will win or lose in chips and you can trade these chips for plates (including gold and platinum).
Once you've won a lot, you can sell the plates at the pawn shop for a good amount of yen. Rinse and repeat.
3. Manage the cabaret club (hostess)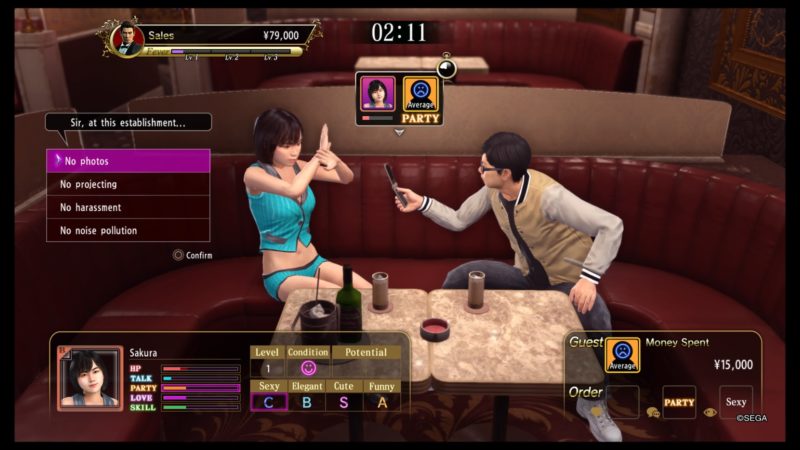 Managing the cabaret club has got to be one of the most fun attractions in the game. It's unique and you won't find it in games like GTA.
This feature is only available once you've reached Chapter 4 of the game and it's in Sotenbori.
You will be introduced to Yuki, the owner of Four Shine Club. Watch the cutscenes and you will understand why you suddenly become the club's manager.
You have to recruit hostesses, partner with local shops and also manage the business. This is probably one of the most profitable ways to make yen in this game.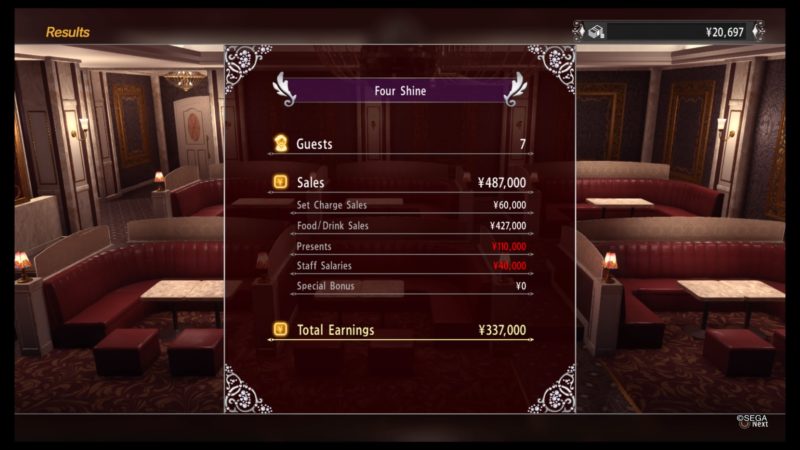 Furthermore, you will have to participate in the Cabaret Grand Prix which is like a championship, and the further you progress, the more money you make.
You should be able to easily make millions of yen per night when you're at the top.
Here's the full guide on Four Shine Cabaret Club.
4. Take part in Majima's Construction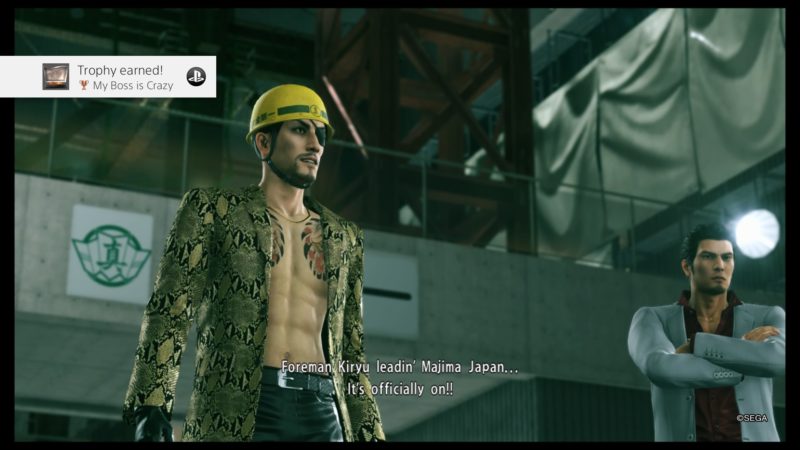 Somewhere in the middle of the game, you will be meeting Goro Majima, who used to be an officer of the Tojo clan.
He now runs his own construction company for the project Kamurocho Hills. As expected, he faces competition from other developers and gangs.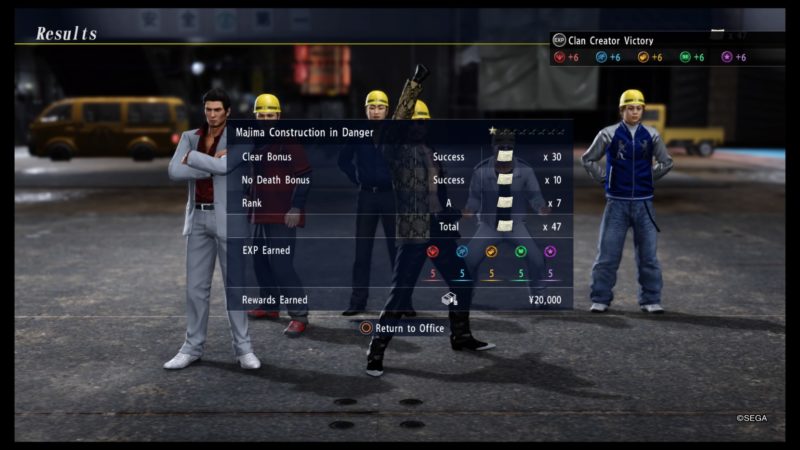 You will be working as his foreman and directing (from a top view) how the fights go. There will be waves of attacks, so you just have to prevent the enemies from destroying your equipment.
Don't worry if you don't understand how it works, as the game will teach you how to execute it. It's like a tower defense game.
5. Beat up some thugs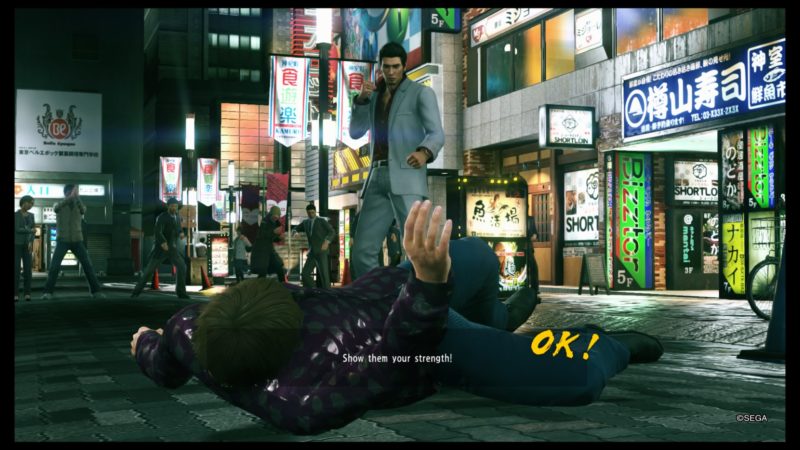 Of course, you will meet thugs, delinquents, yakuzas and others on the street throughout the game.
Beat them up and they drop yen on the floor. You can easily make at least 5,000 yen per fight, excluding costs of healing potions.
It's not the best way to make money in Yakuza, but at least you gain some EXP in the process and most importantly, the joy of fighting in this game.
In a nutshell
There are only a couple of ways to make money in Yakuza Kiwami 2. Hopefully this guide has proven useful to you.
If you do know of any cheat codes in this game (PS 4), do let me know!
---
Related articles:
Yakuza Kiwami 2: How To Gain EXP Fast
Yakuza Kiwami 2: Beginner's Guide, Review, Tips And Tricks
How To Sell Items In Yakuza Kiwami 2