One of the best things about Yakuza Kiwami 2 is the Cabaret Club which is basically a hostess club, a concept popular in Tokyo especially.
As Kazuma Kiryu, you're somehow entangled with the Four Shine Club and become their manager, where you have various roles to play.
You need to recruit hostesses, manage the makeover of platinum hostesses, recruit partners on the streets and most importantly run the club.
Here's a brief Cabaret Club guide for Yakuza Kiwami 2.
How to win the Cabaret Club Grand Prix or run the club in general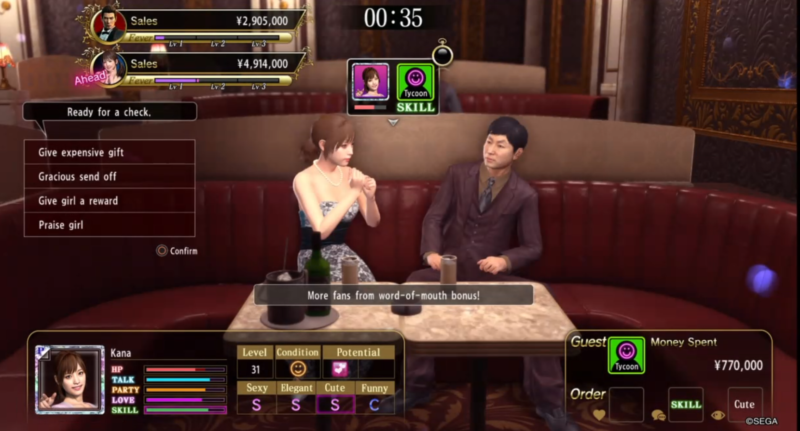 I will divide this brief guide into various sub-headings for convenience. What you should know are divided into several things, as follows.
How to increase the levels of hostesses
Where to find partners for the club
Four different leagues in Cabaret Club Grand Prix
What do the hand signals mean
How to win the Cabaret Club Grand Prix
1. How to recruit hostesses
This one is very simple. To recruit hostesses for the Cabaret Club, just talk to Yuki (owner of the club) and say you want to start.
You will be given access to a management menu and you can just click on the "Scouting" section.
Note that every recruitment gets more expensive and there are times nobody appears. This means you just burn the money, as you're essentially placing advertisements.
Most of the recruits are of bronze to gold ranks, so most of them may not be useful for the championship. You should just utilize the platinum hostesses that you will unlock as you go higher up in the leagues. The rest should be filled in with gold ranks in my opinion.
2. How to increase the levels of hostesses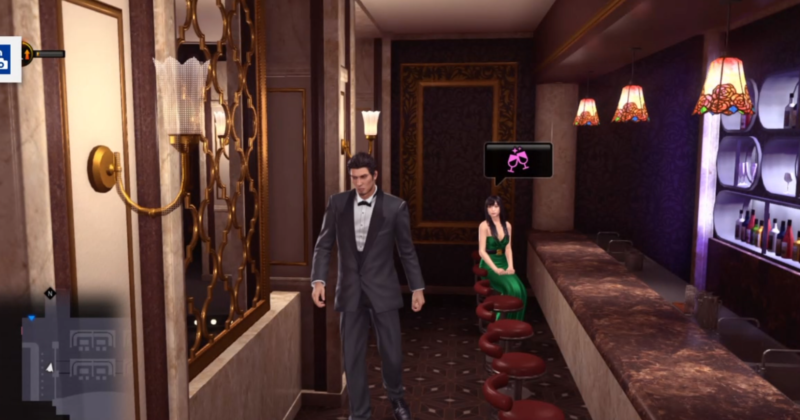 Also, another simple thing to do. As long as you keep doing runs, you will earn lots of money and at the same time increase the levels of hostesses.
However, there's another method only for the platinum hostesses. You can ask them out for food and after the "date", their levels will increase.
You have to choose the right options during the date and the better you fare, the more EXP she gains.
3. Where to find partners for the club
For each league, i.e. Fresh League, Paradise League, Executive League and Millionaire League, there are different partners.
Not to worry, all of them are based in Sotenbori so you'll definitely find them. Otherwise, you should check out some guides on location of every partner. Gamerheroes did a write-up on the locations by the way.
You definitely have to pay the partners for the partnership and it results in more fans. If you have more fans, you get clients more often during the runs.
You can also get more fans by doing more club runs.
4. Four different leagues in Grand Prix Championship
There are four leagues you have to compete in:
The difficulty goes up the higher you go. However, it's not hard at all to do the first three leagues, especially if you have all the partnerships plus some normal runs.
For the millionaire league, you should max the levels of all of your main hostesses. Focus on the platinum hostesses first, as they have special abilities like getting requests.
This means you'll earn even faster in the beginning.
5. What do the hand signals mean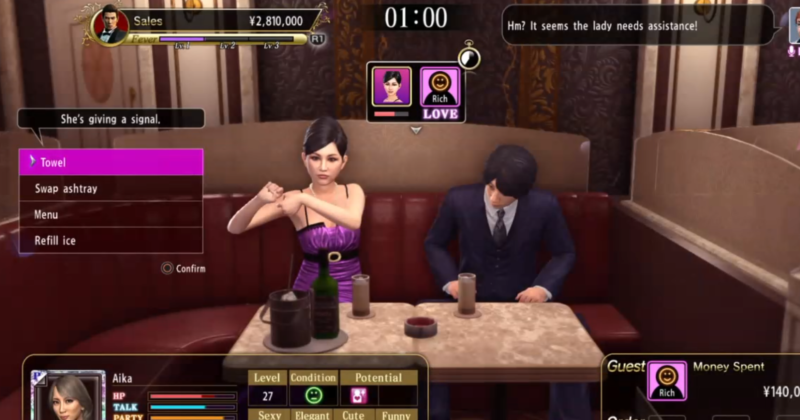 Towel – hand squeezing movements similar to one drying a towel by squeezing.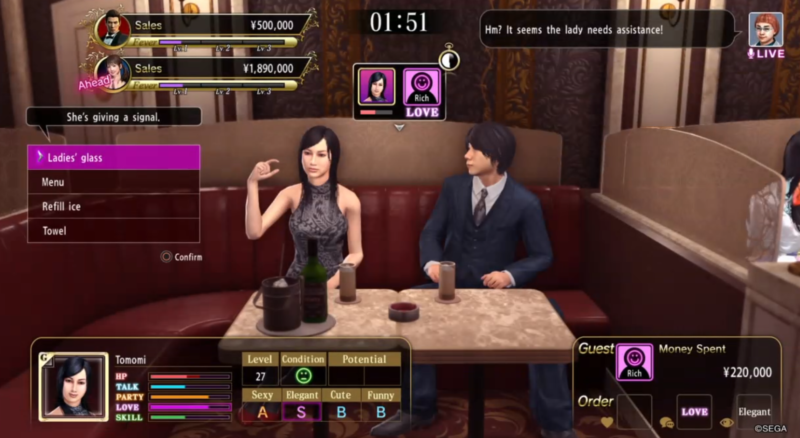 Refill ladies' glass – similar to holding a tiny glass for shots.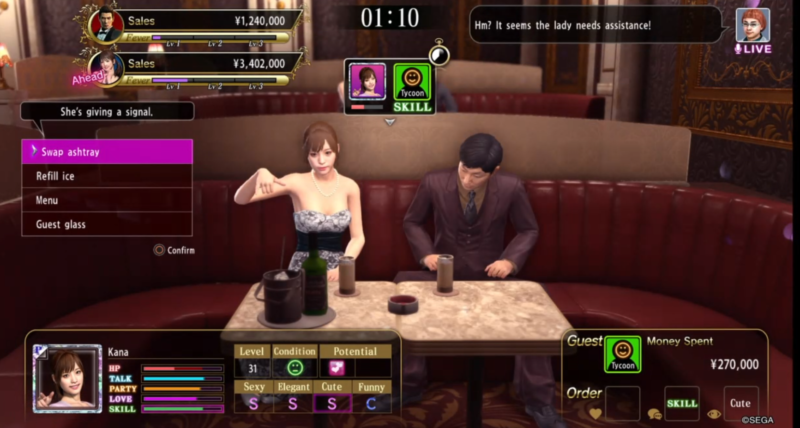 Refill ice – Sort of like a "call on the telephone" sign but pointing downwards instead.
Guest glass – Sort of like a "seven" signal.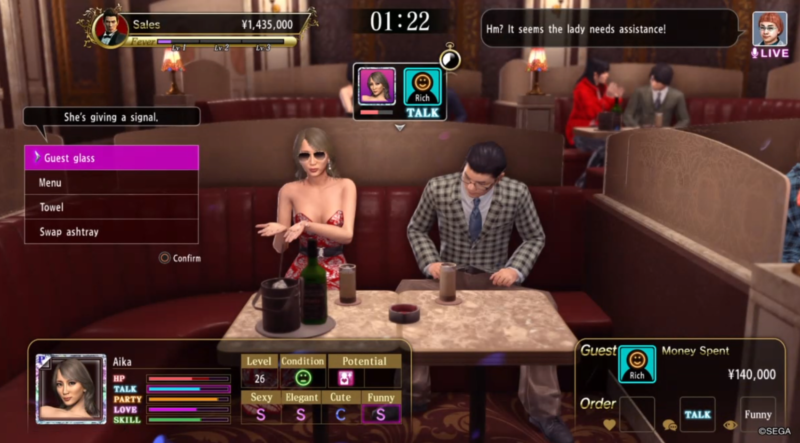 Menu – Two hands, both palms facing upwards like holding a menu.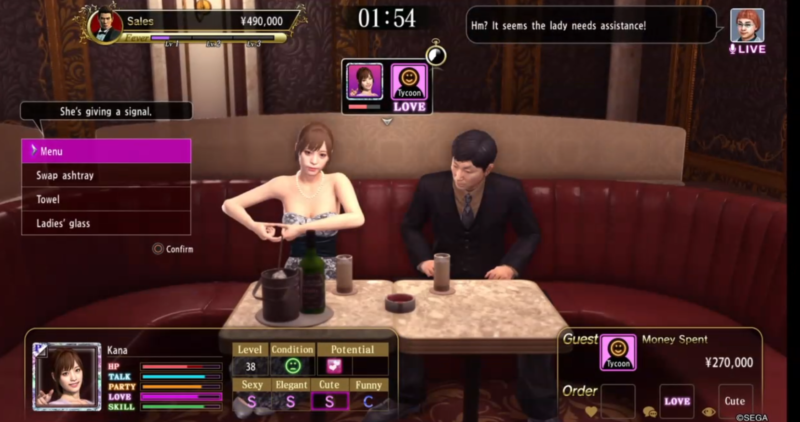 Swap ashtray – Uses two hands to resemble an ash-tray or a heart.
6. How to win the Cabaret Club Grand Prix In Yakuza Kiwami 2
Once you've understood how to read hand signals, it's much easier to play the game. You will also need to match hostesses' ability to what the customer wants.
There are different abilities, i.e. skill, talk, party and love. Each hostess may have an ability much higher than others. Match the hostess with the customer correctly according to ability.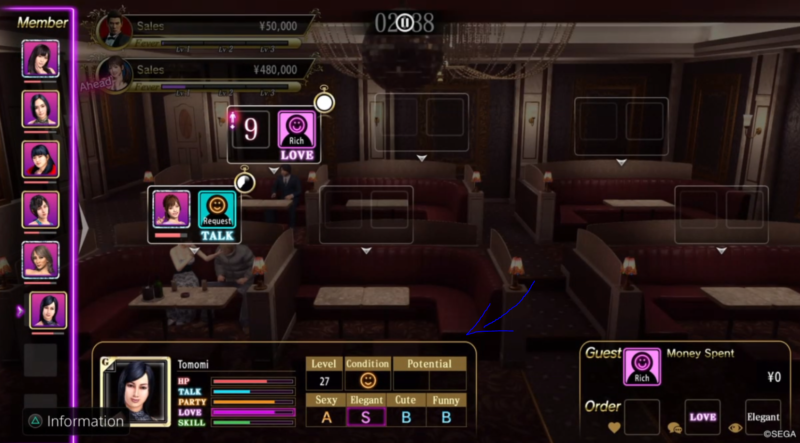 Additionally, you should also know characteristics like funny, elegant, sexy and cute. Each guest / customer has a different preference so sometimes even though a certain hostess has better ability, their characteristics don't match.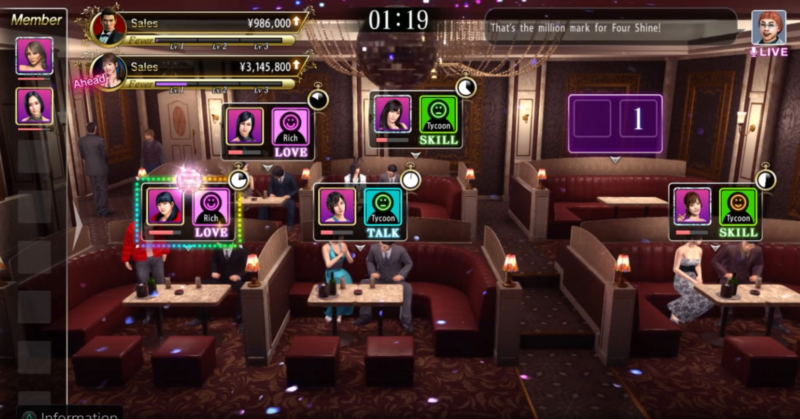 The easiest way is to just observe how the customer reacts when you appoint the hostess. There's a smiley on each customer and you should look at it (whether it's smiling, sad or neutral). There are also different colors. Pink smile seems to be the best. Try to get all customers to smile. You can also switch hostesses between tables if it actually helps to make both customers feel happier.
For platinum hostesses, you should check out the makeover section. Buy her all sorts of accessories and do take note of how the characteristics change (positive or negative). For e.g. buying cute bunny ears may increase her cuteness but decrease elegance or sexiness.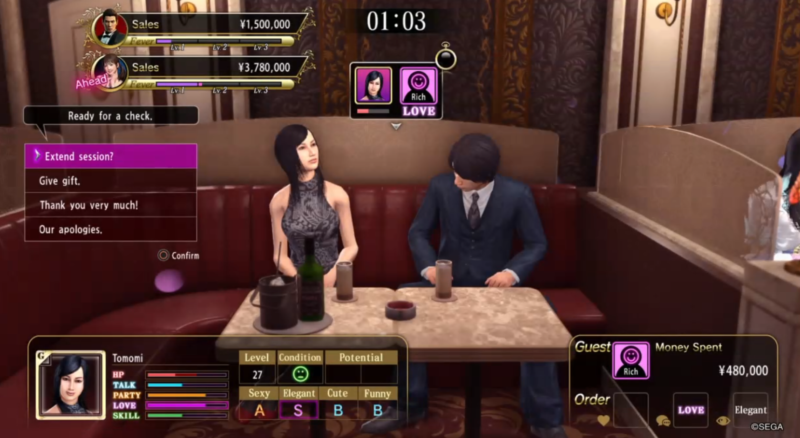 During the run, hostesses may call you for help, and that is where the hand signals come in. Apart from that, when the guest is leaving, you may be given the option to ask for an extension as well but you may get declined. If you choose options like "praise the girl or give her a reward". It will increase her HP. If her HP goes to zero, the customer leaves.
You have to decide which option to choose depending on the guest's mood and your hostess' HP. You can also choose to give expensive gifts to your guest to increase fans. However, it will be deducted from your earnings.
Also, do note that some guests may turn violent and you will see an alarm sign with the appropriate sound. Choose the right option depending on how you see the guest reacting. It's either no violence, no harassment, no photos, no touching and so on.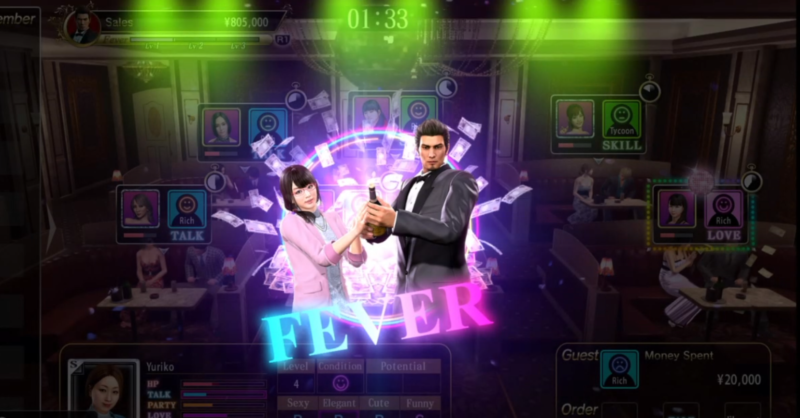 There's also this concept of "fever time" which increases your earnings when you activate it. There are levels 1, 2 and 3 but you can only use it when you hit level 2 or 3. Level 2 increases your earnings and at the same time decreases the fever bar of the opponent.
Level 3 increases your earnings and kicks out a couple of guests from your opponent's club. These are useful during the championship battles.
The best option may just be to activate it whenever you hit level 2 to speed things up. I don't think it's necessary to wait till level 3 to activate fever to win the championship.
While there are plenty of factors in managing the Cabaret Club in Yakuza Kiwami 2, it's easier the more you do it as you get a feel of how it works.
In a nutshell
The Four Shine Cabaret Club that will be introduced to you around Chapter 6 of Yakuza Kiwami 2 is one of the more fun side activities.
It's also one of the best ways to make money (yen) in the game. Hopefully this brief guide has been somewhat useful to you.
---
Related articles:
How To Get Experience Points Fast – Yakuza Kiwami 2
Yakuza Kiwami 2: Beginner's Guide, Review, Tips And Tricks
Yakuza Kiwami 2: How To Sell Items And Pawn Shop Locations