Worst Contact is a side quest you will get in Groundbreaker in The Outer Worlds.
Your task is to speak to Jessie Doyle on behalf of Ellie and find out the problem.
Here's a walkthrough of Worst Contact in The Outer Worlds.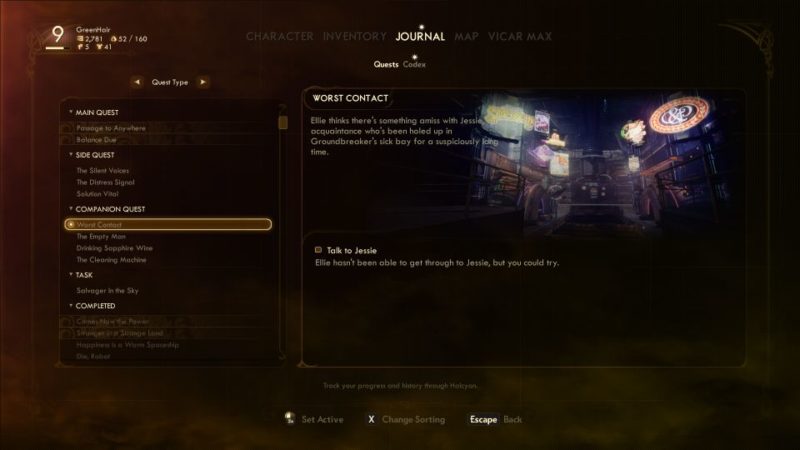 To begin the side quest, speak to Ellie in the medical center of Groundbreaker.
Look for Jessie Doyle
Jessie is located inside the medical center. Head towards the restricted access area inside the same building.
If you have a holographic shroud, it's much easier.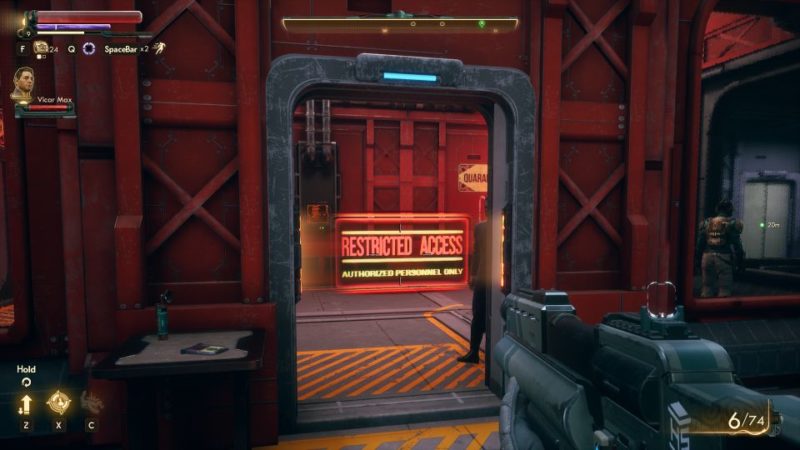 Just walk all the way to Jessie Doyle's cell. Use the comms to talk to Jessie.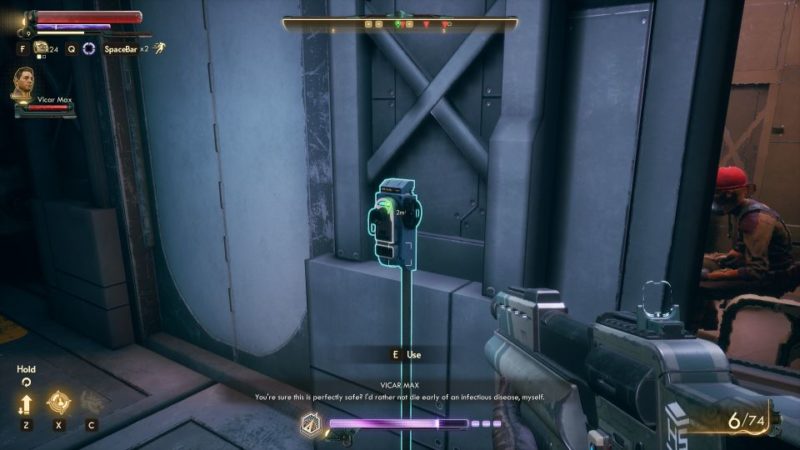 You can intimidate her to open the door immediately.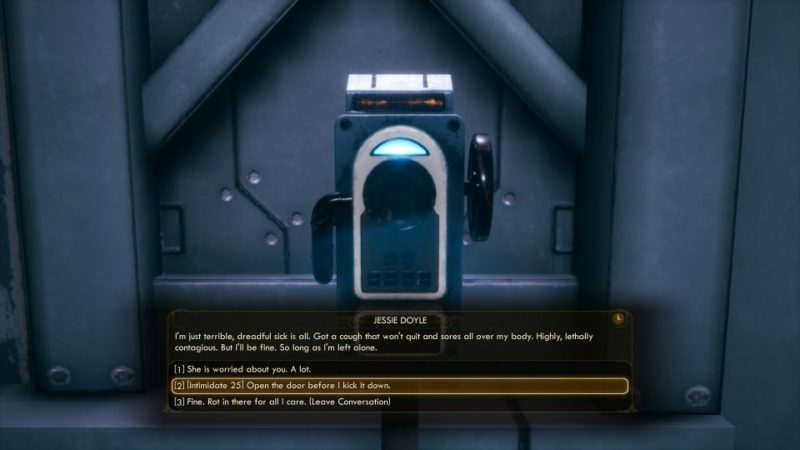 Talk to Jessie
Enter the room and speak to Jessie in person.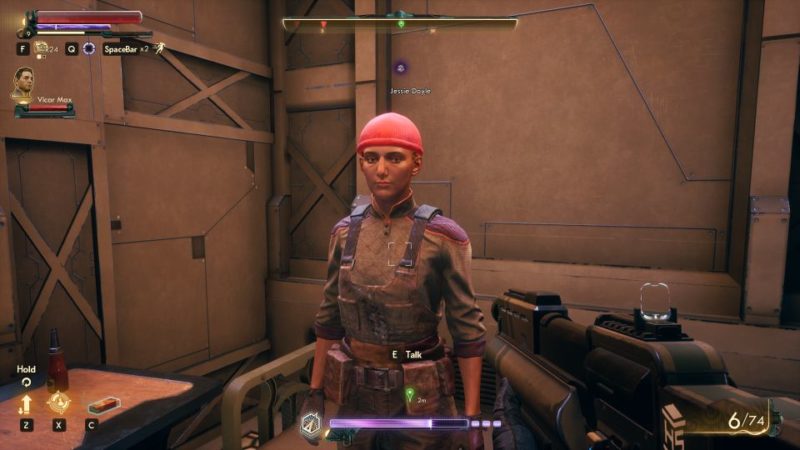 During the conversation, you can lie to her saying that you work for the Board. She'll then ask for your help to talk to Udom.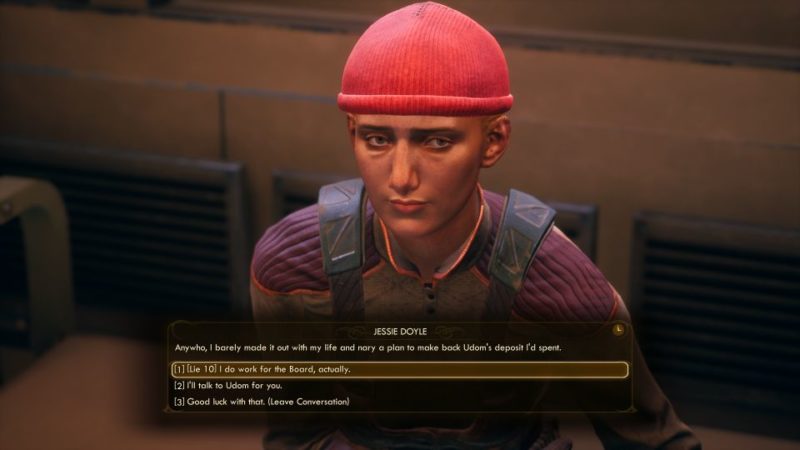 Speak with Udom
Next, head to the Halcyon building in Groundbreaker. Speak with Udom.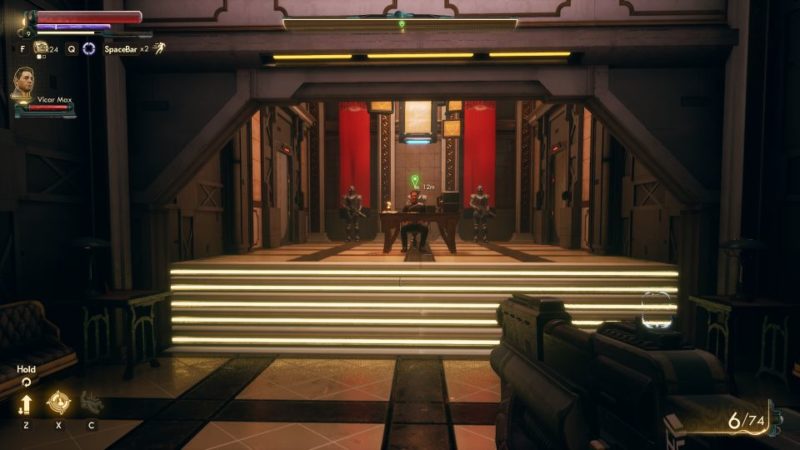 Ask him about Jessie Doyle.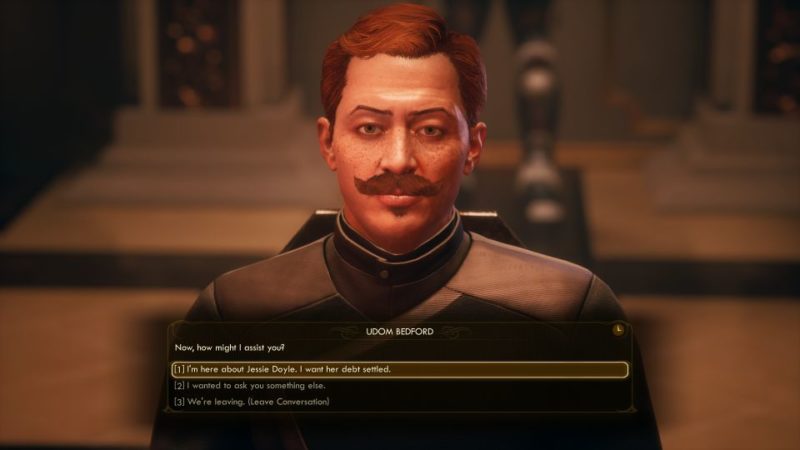 During the conversation, you can persuade him to put Doyle under an indenture contract.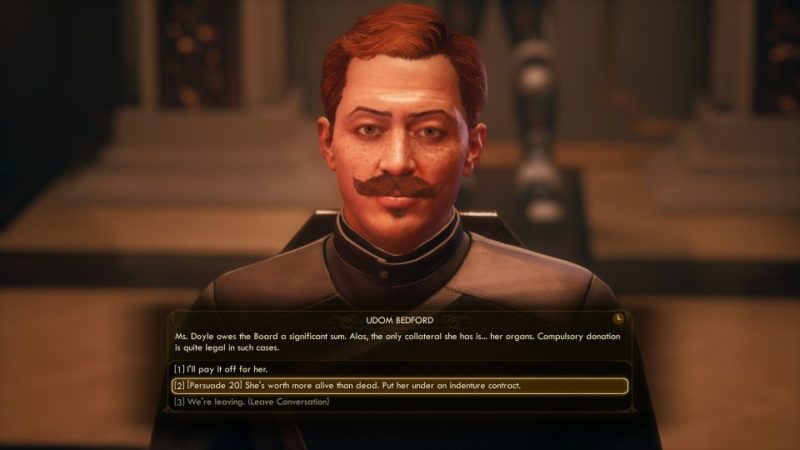 He will follow your recommendation.
Talk to Ellie
Go back to Ellie who's waiting at the medical center. Speak with her to complete the quest.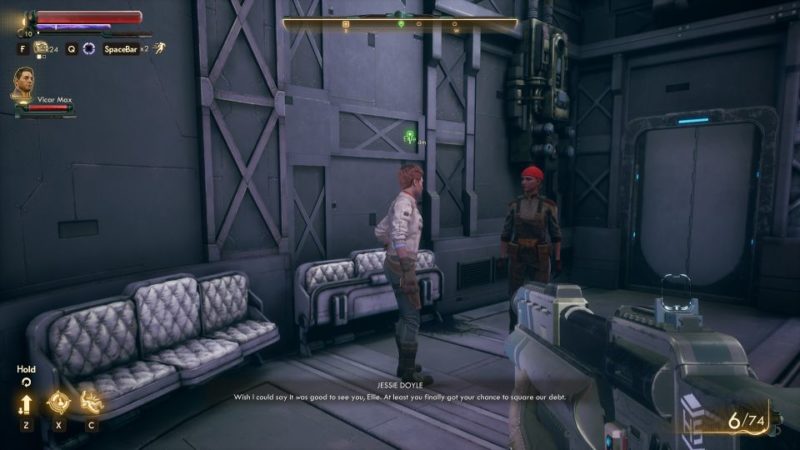 Ellie can now join you as a companion if you ask her to.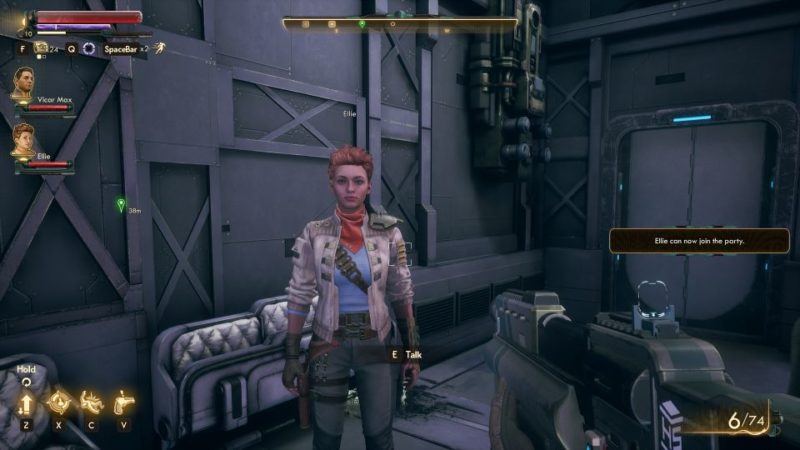 ---
Related articles:
Drinking Sapphire Wine: The Outer Worlds Walkthrough
Happiness Is A Warm Spaceship: The Outer Worlds Walkthrough
The Long Tomorrow: The Outer Worlds Walkthrough
Die, Robot: The Outer Worlds Walkthrough
Stranger In A Strange Land: The Outer Worlds Walkthrough
Comes Now The Power: The Outer Worlds Walkthrough