Without A Trace is a main story mission in Tom Clancy's Ghost Recon: Breakpoint.
Your task is to find Paula Madera and rescue her from the Sentinels who are using her.
This is a walkthrough of Without A Trace in Ghost Recon: Breakpoint.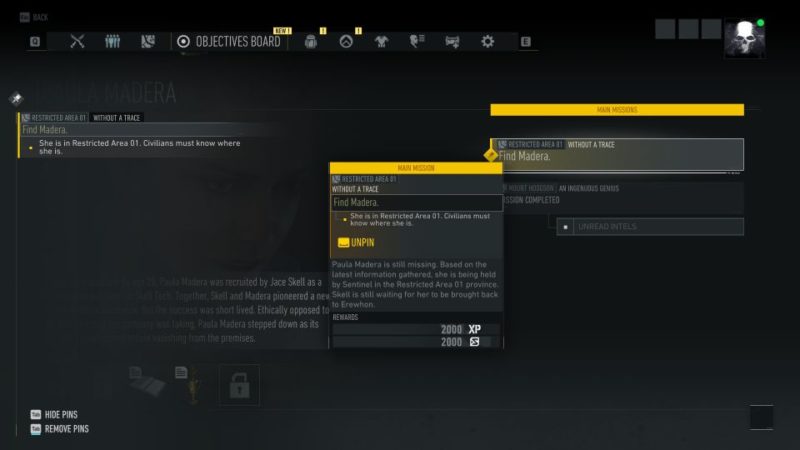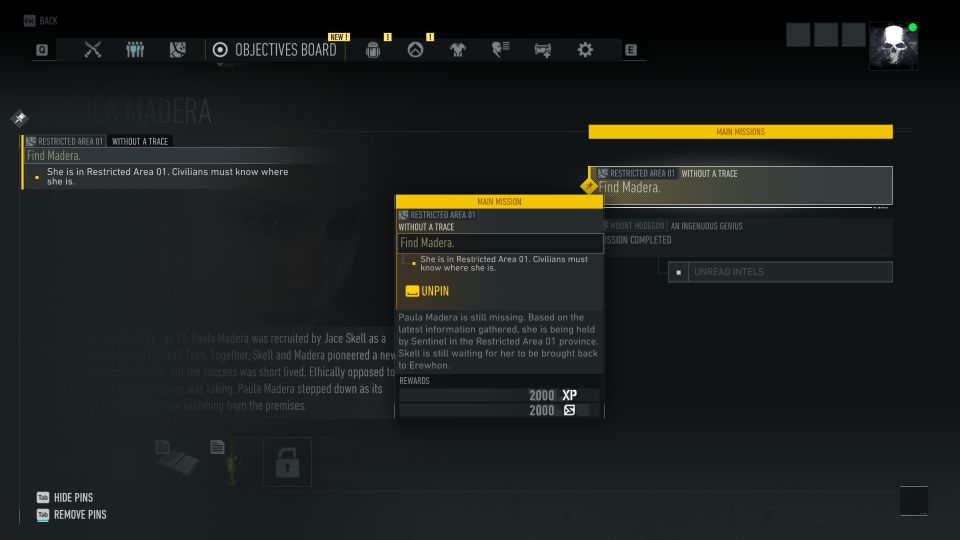 Head to Freeman Residences
Your first objective is to go to Freeman Residences to ask the civilians on where Madera is.
It's located in the Restricted Area 01 province, just beside Lake Elizabeth.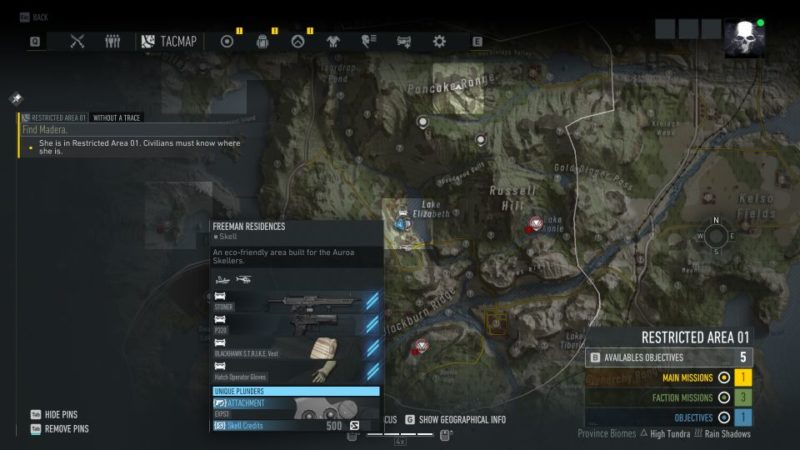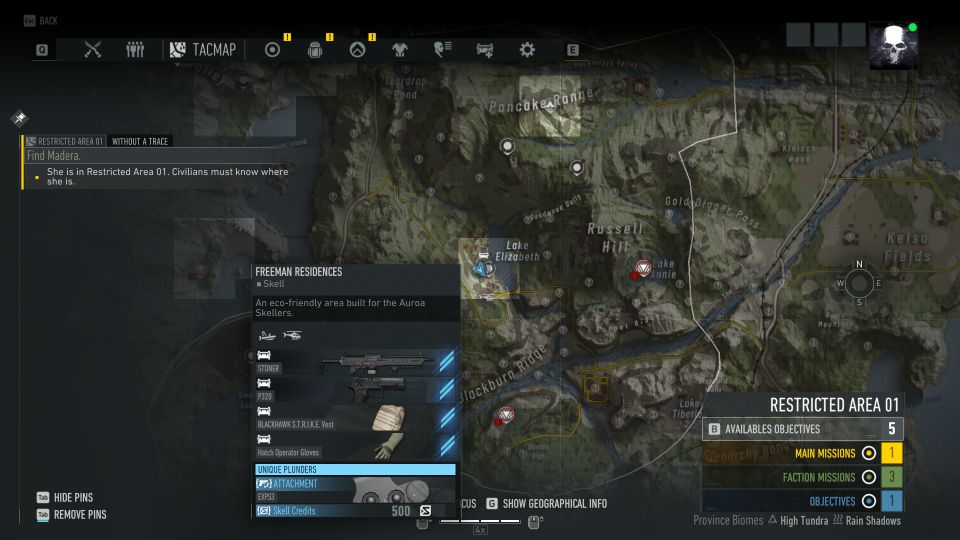 You can take a chopper there.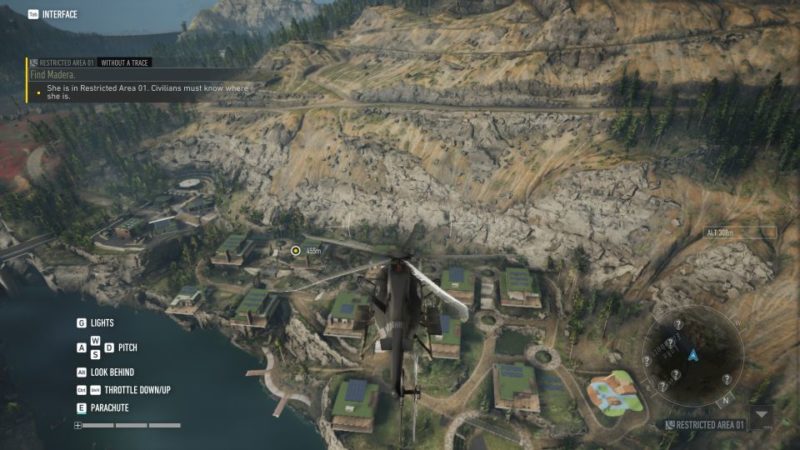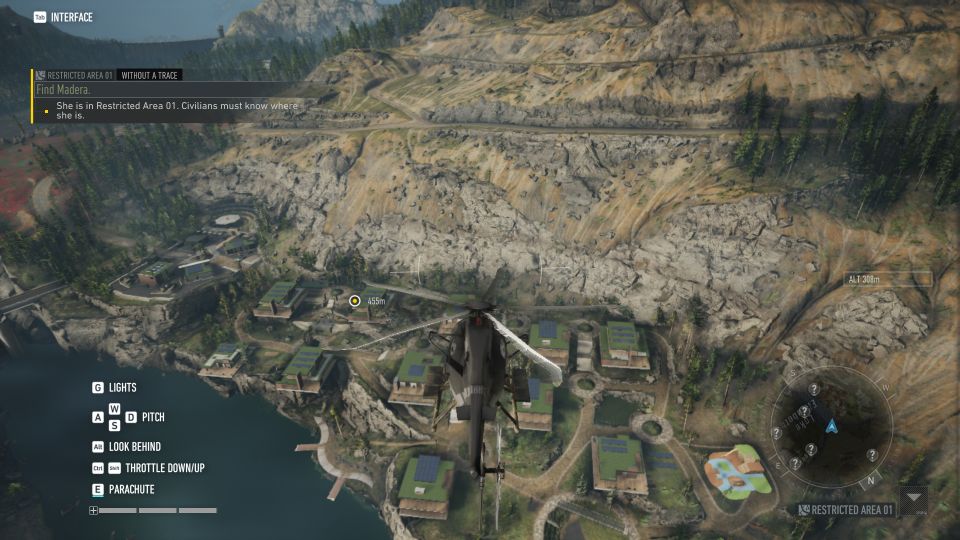 Gather intel
Ask any civilian with an intel symbol to get Madera's whereabouts.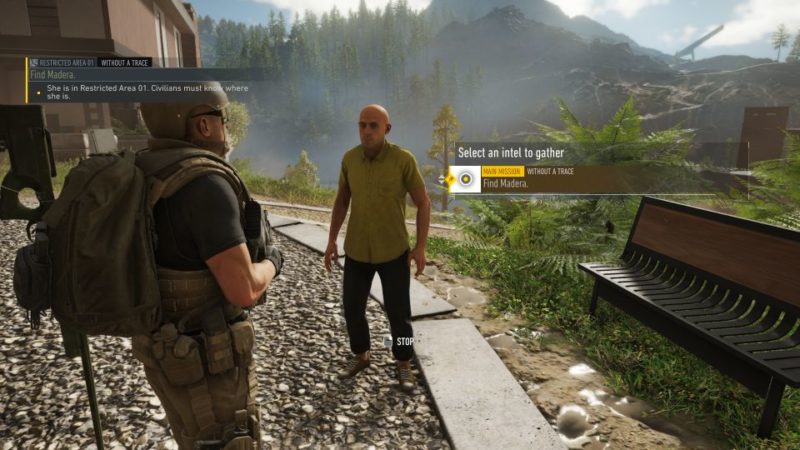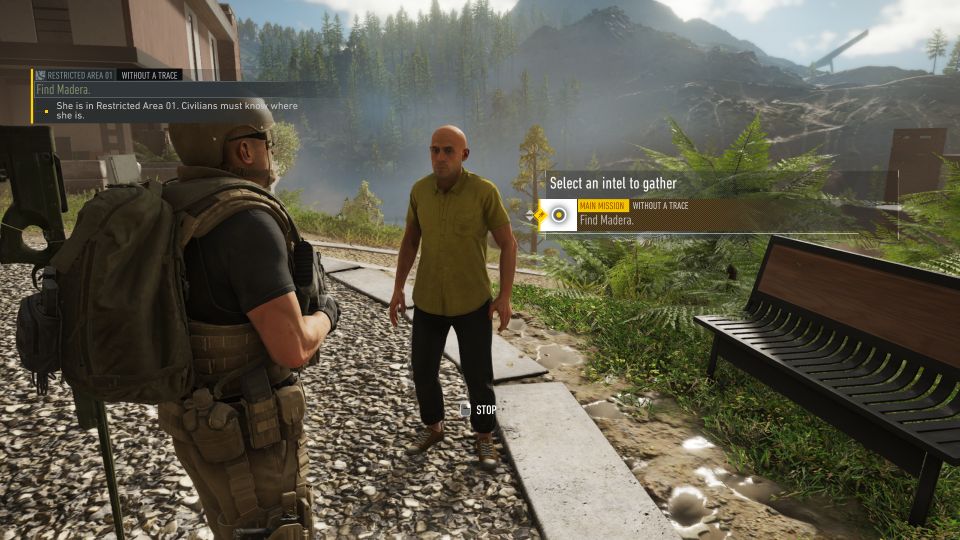 Go to Omega R&D Center
You'll get word that Madera is in the Omega R&D Center. The exact location is shown below, marked by the player location.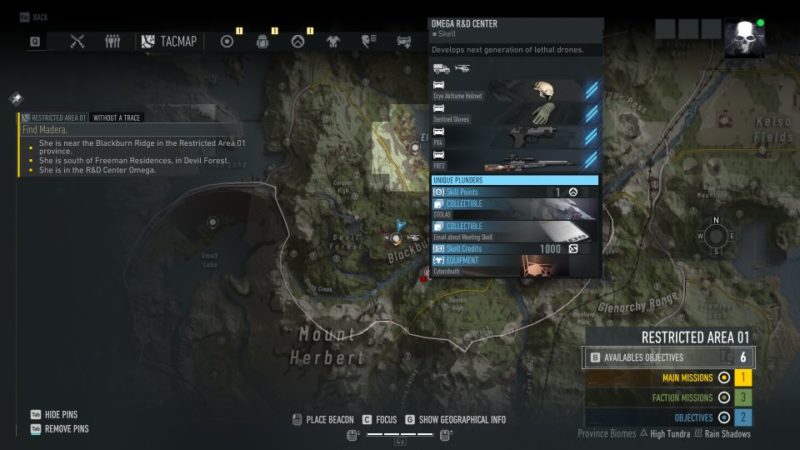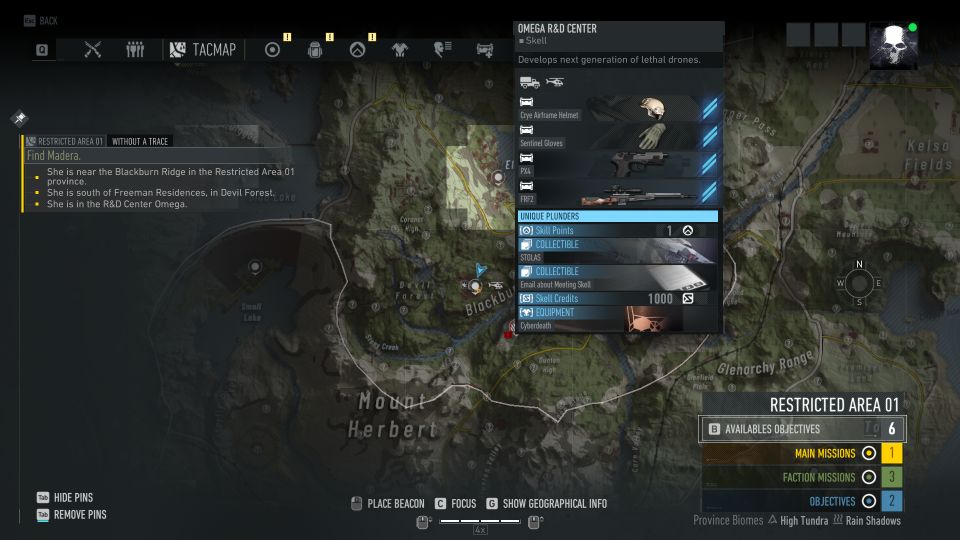 The area will be heavily guarded.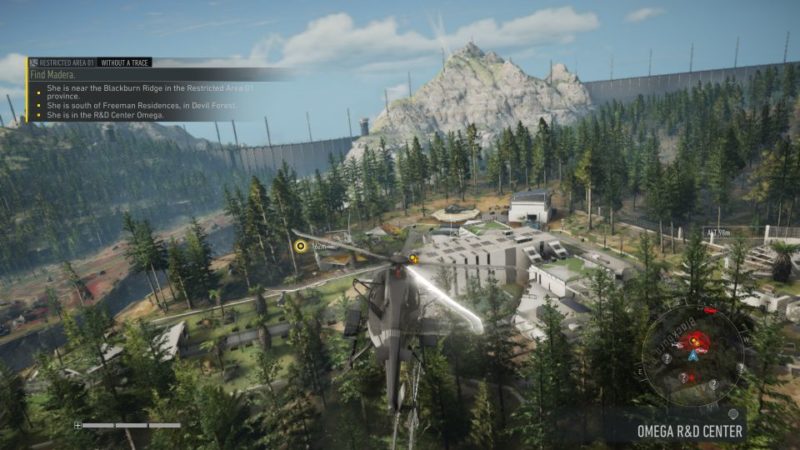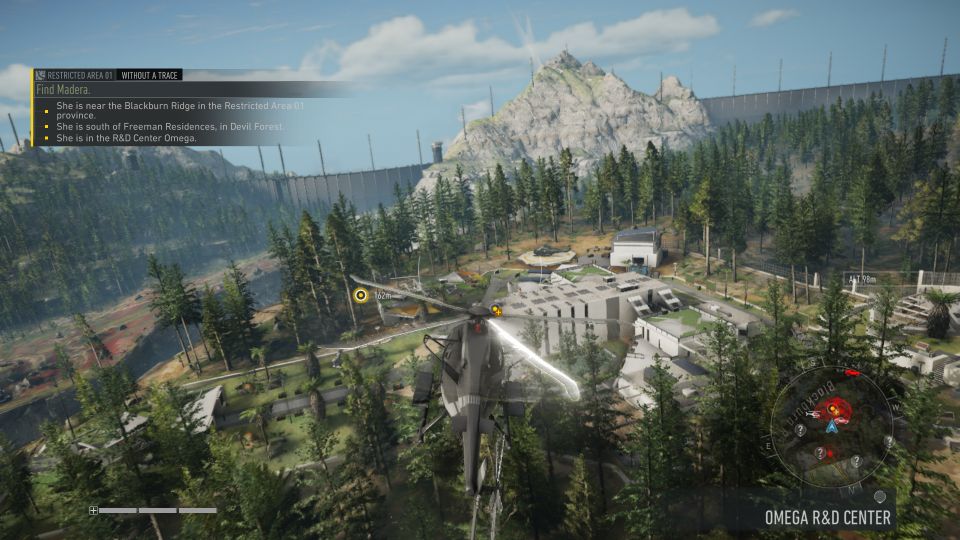 There are plenty of enemies here including drones.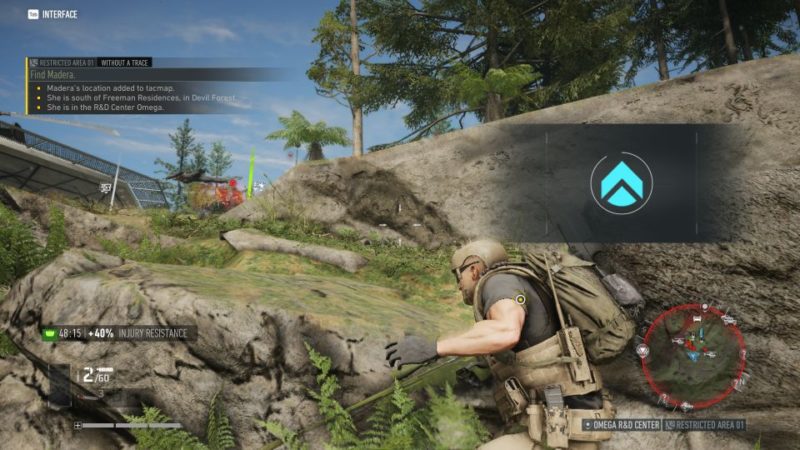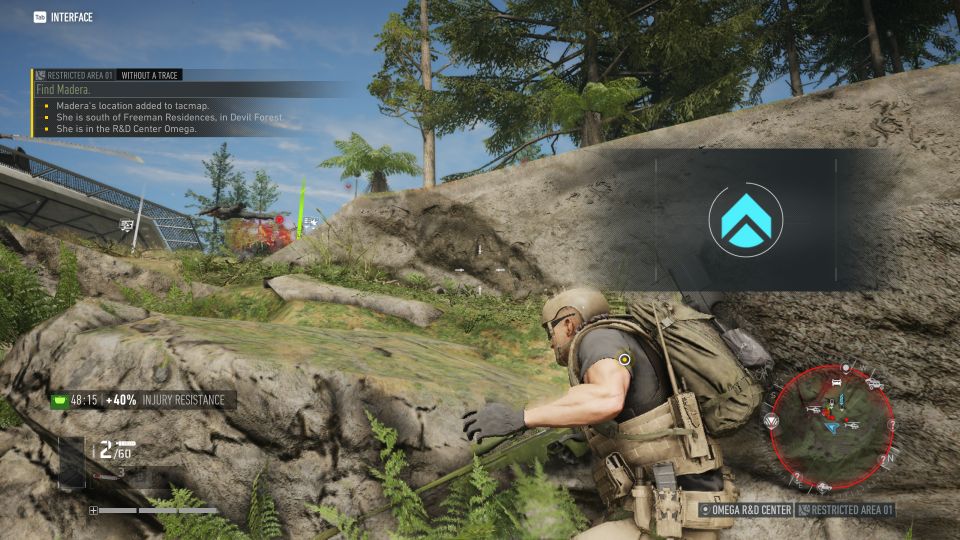 Once the area is secure, head towards the main building. Madera is on the highest floor.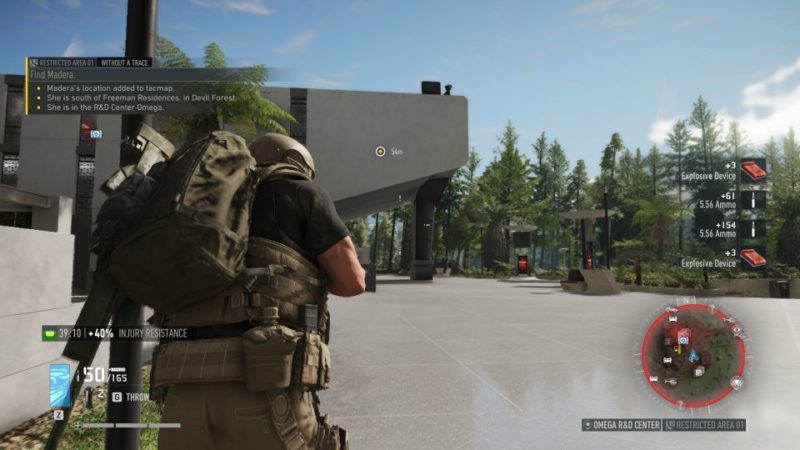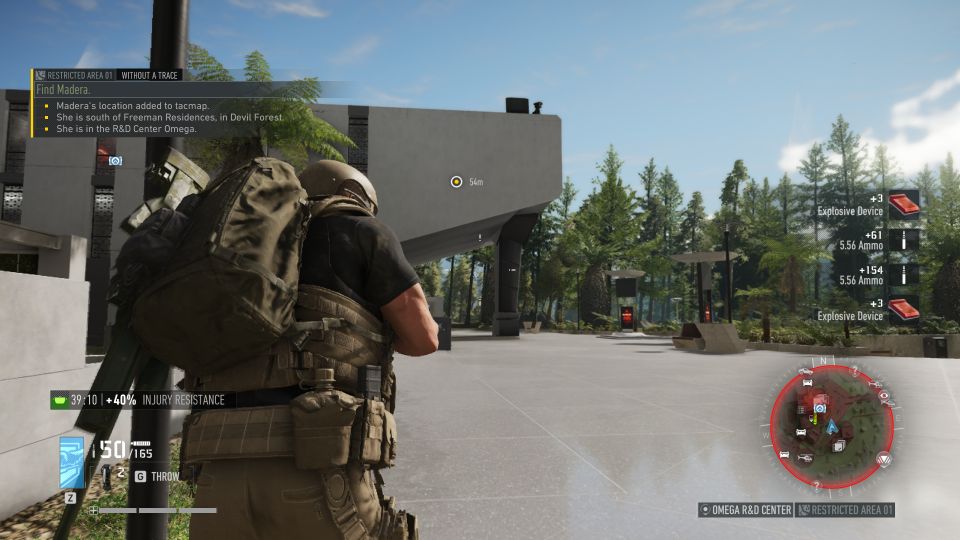 She'll be in the office. Speak with her.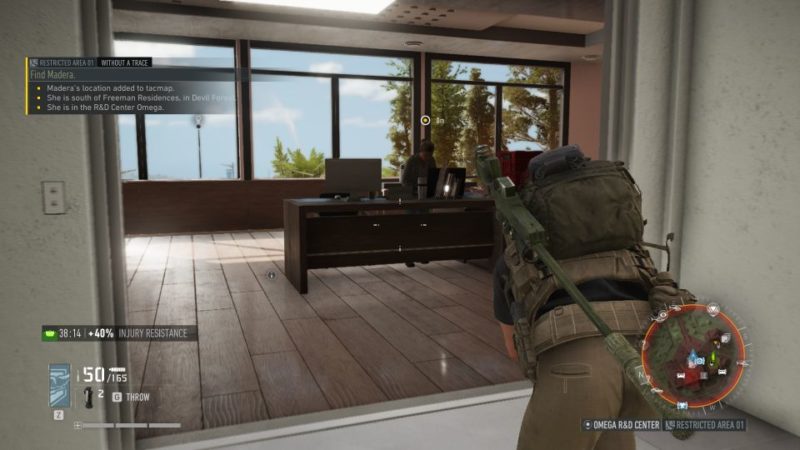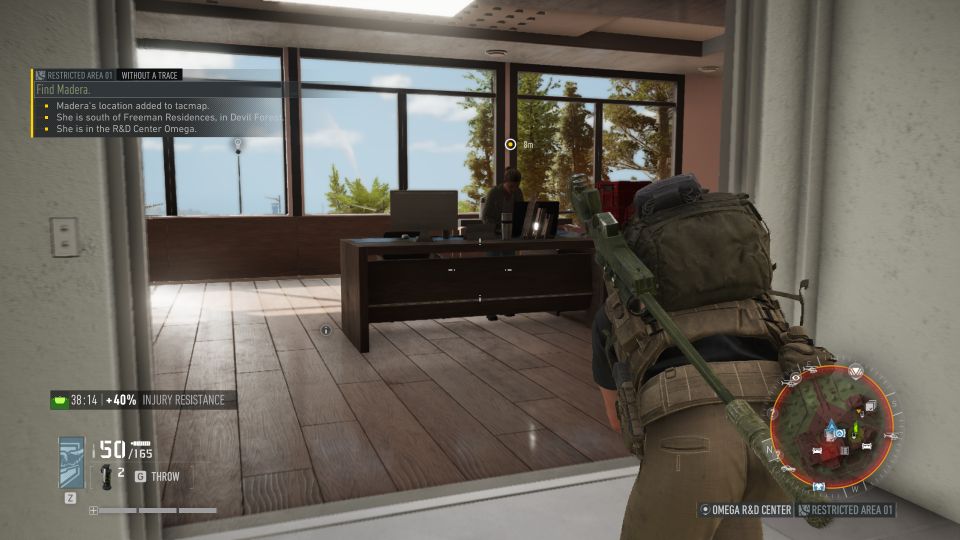 Sabotage all battery stocks
After the cutscene, you need to sabotage 3 of the battery stocks. One is located in her office right in front of you.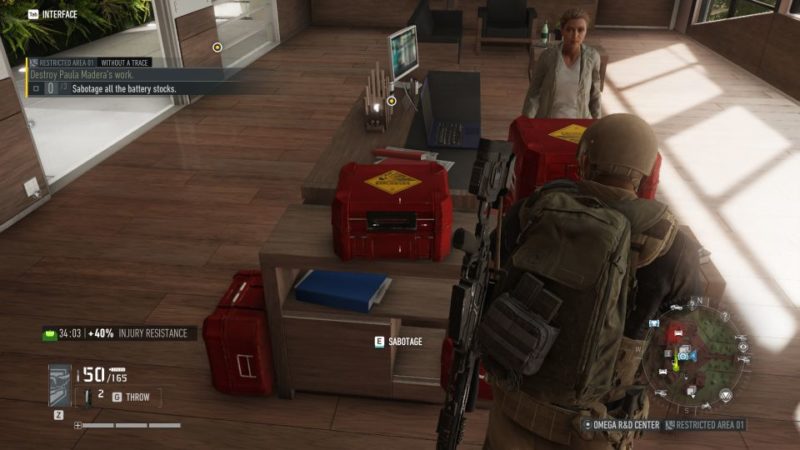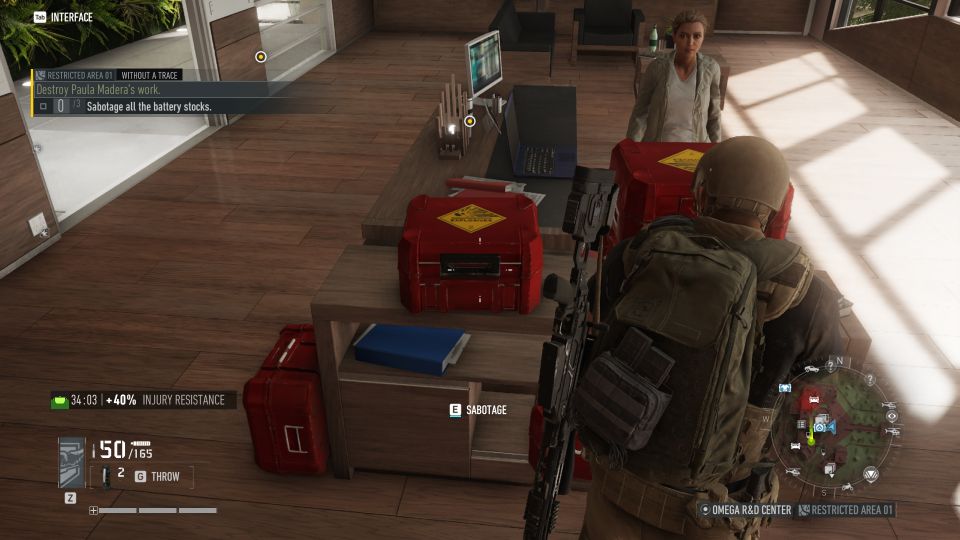 The other two battery stocks are located on separate rooms, on two separate directions (left and right of office).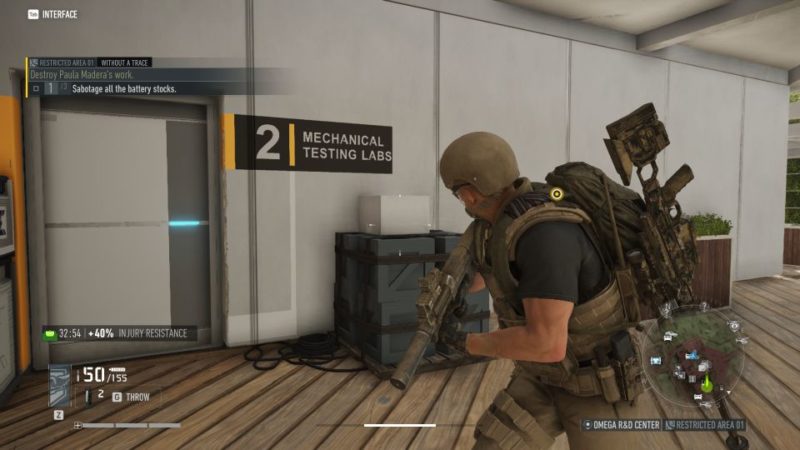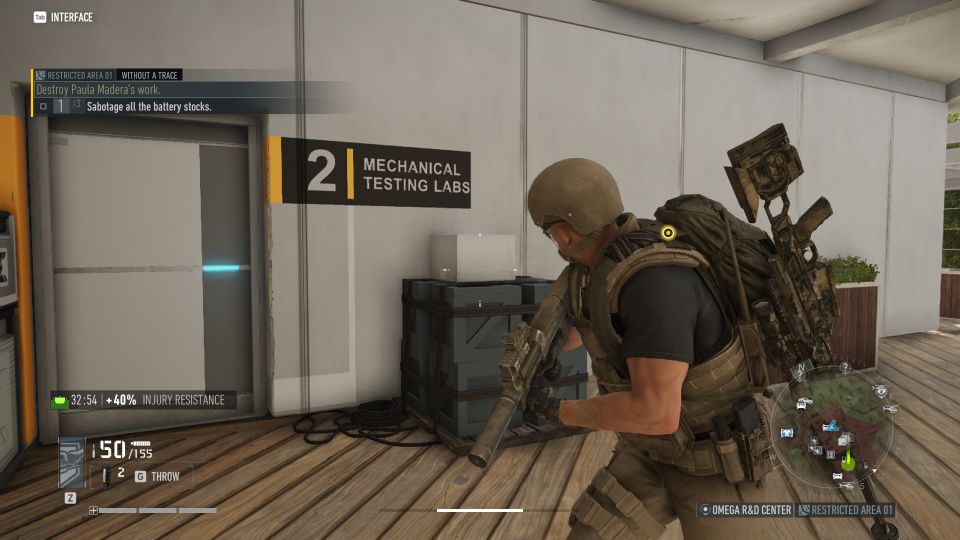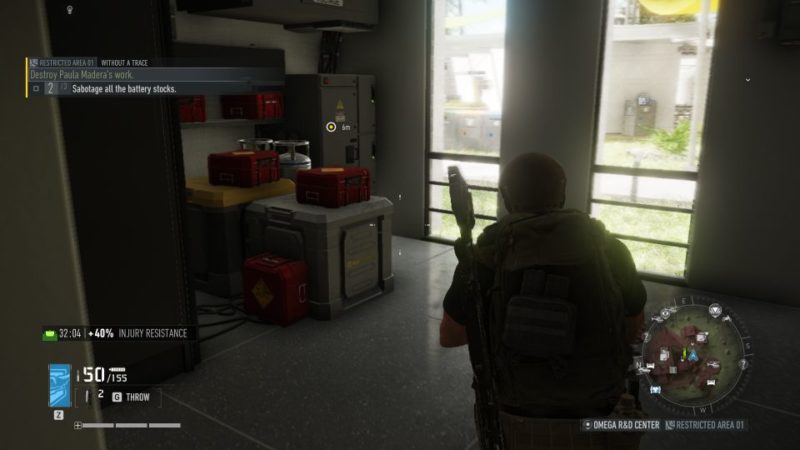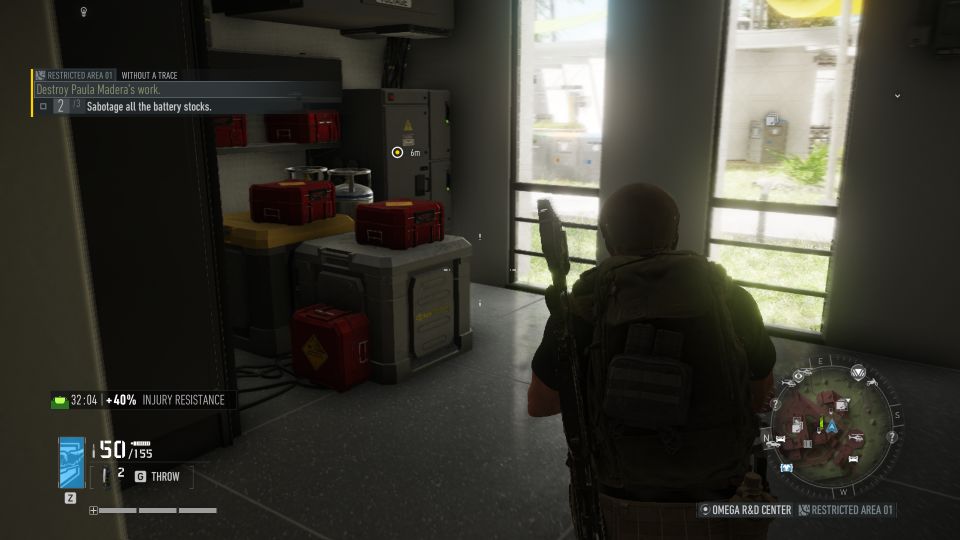 Return to Madera
Head back to Madera at her office.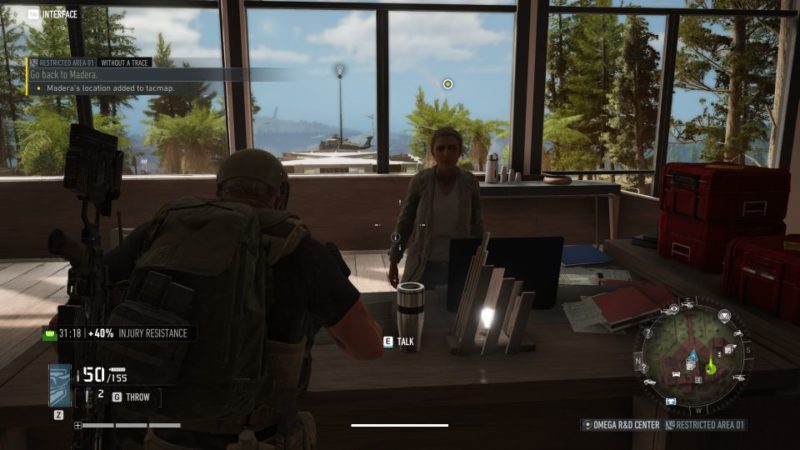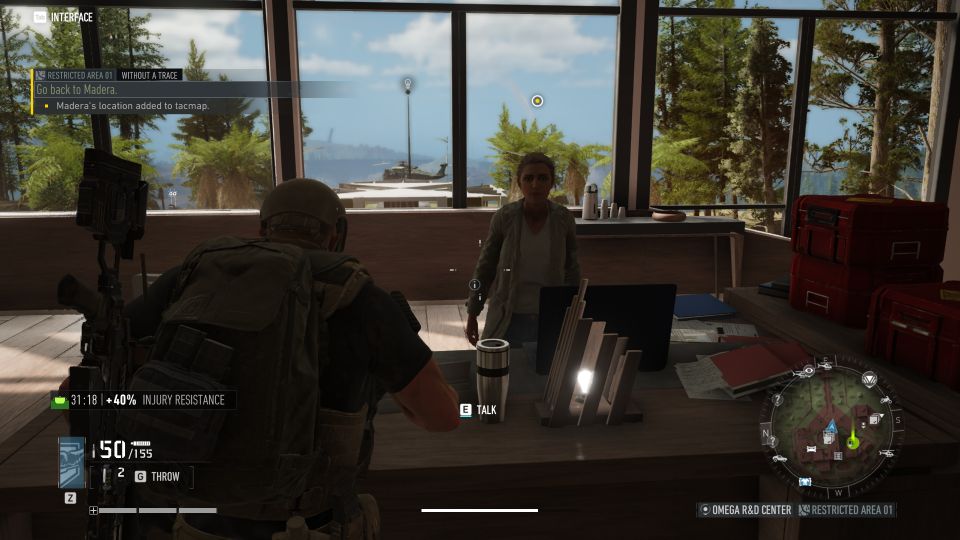 Extract Madera to South Cape Station
During the cutscene, Paula will get injured by a drone. She'll be on the ground. Carry her all the way to the helicopter.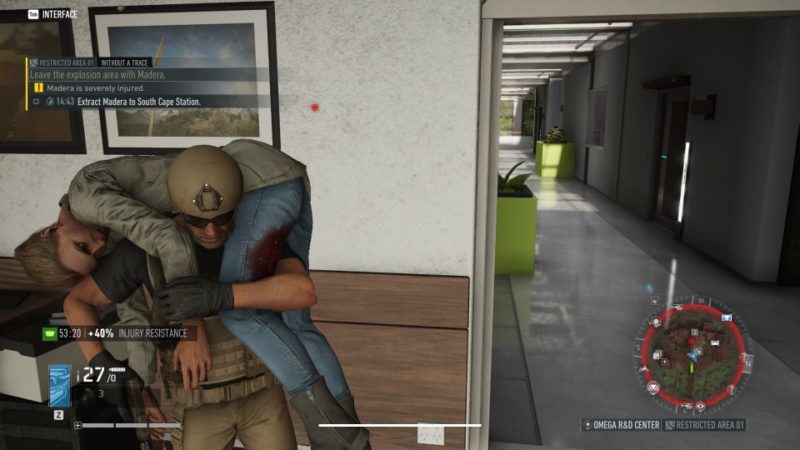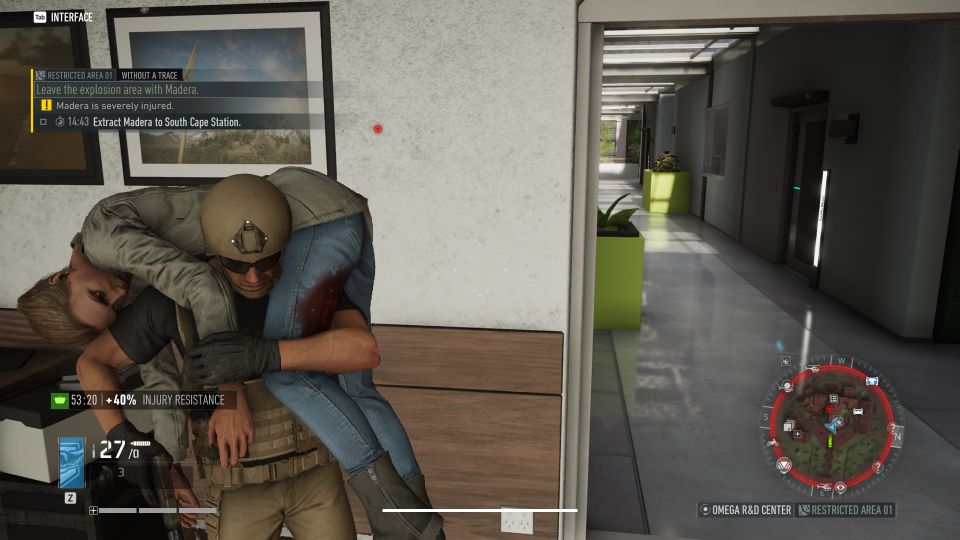 You will come across many Wolves on the way down. When carrying her, you can only use your pistol.
You can put Madera down first to clear the Wolves.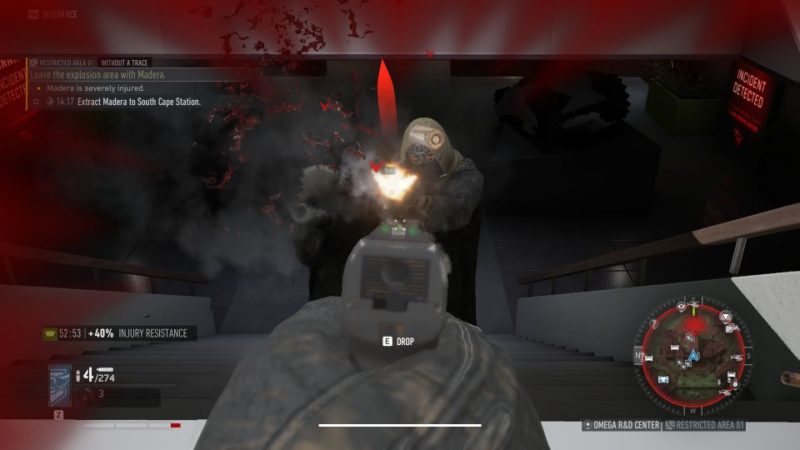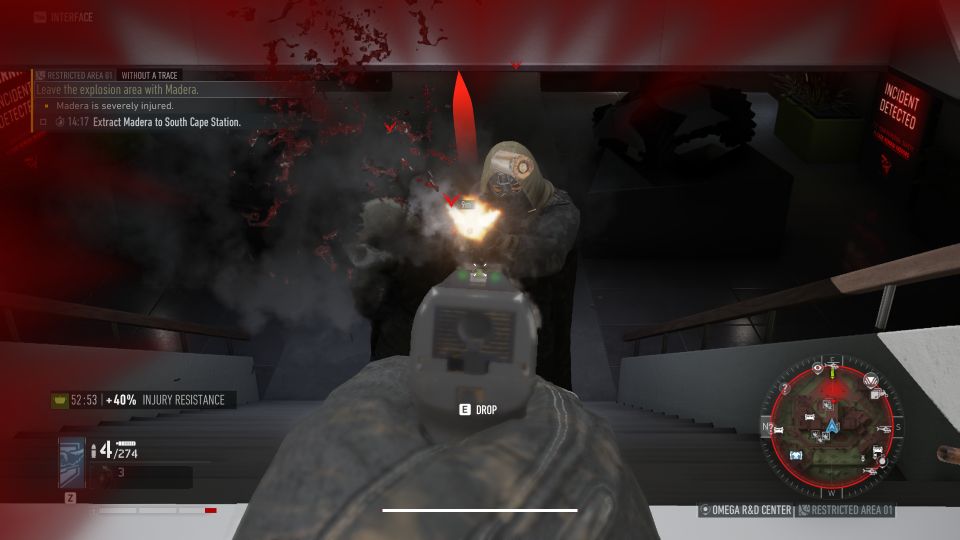 Go all the way to the helicopter and stow Paula on the heli.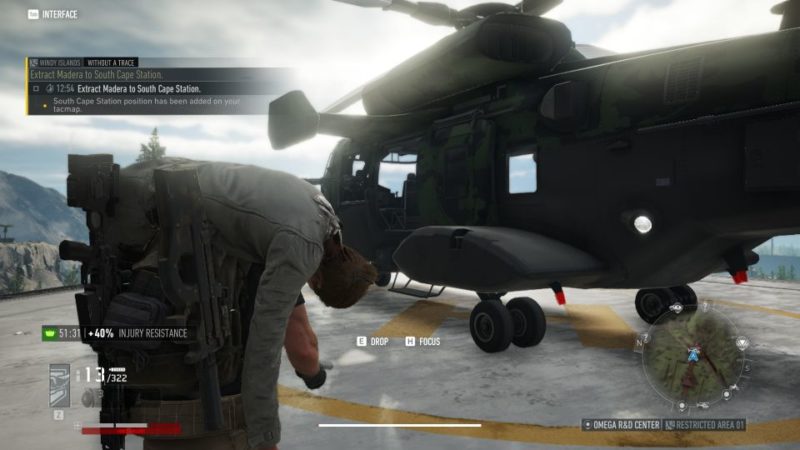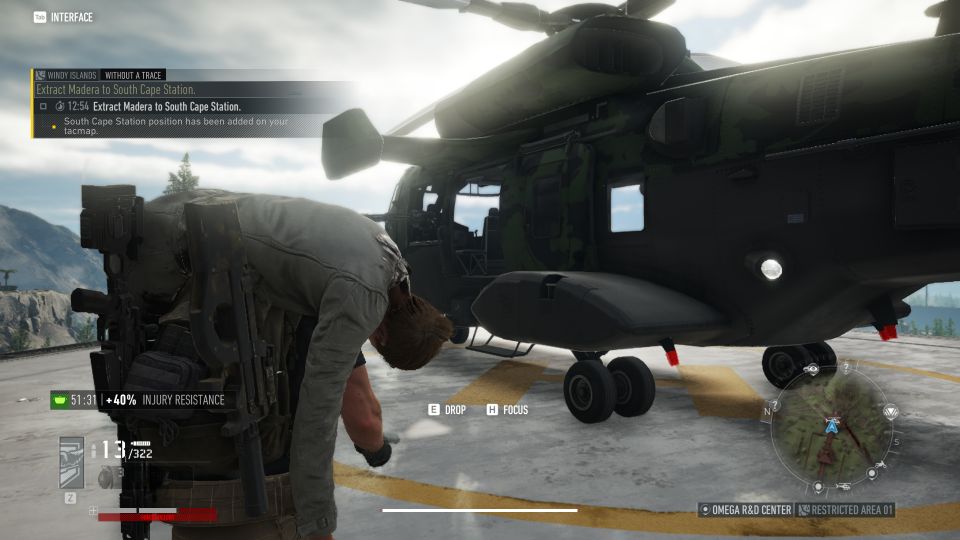 Head towards South Cape Station. The exact location is shown in the map below.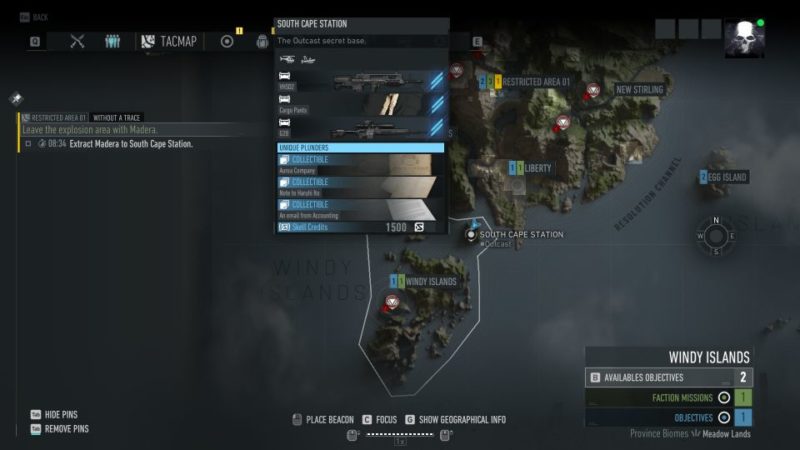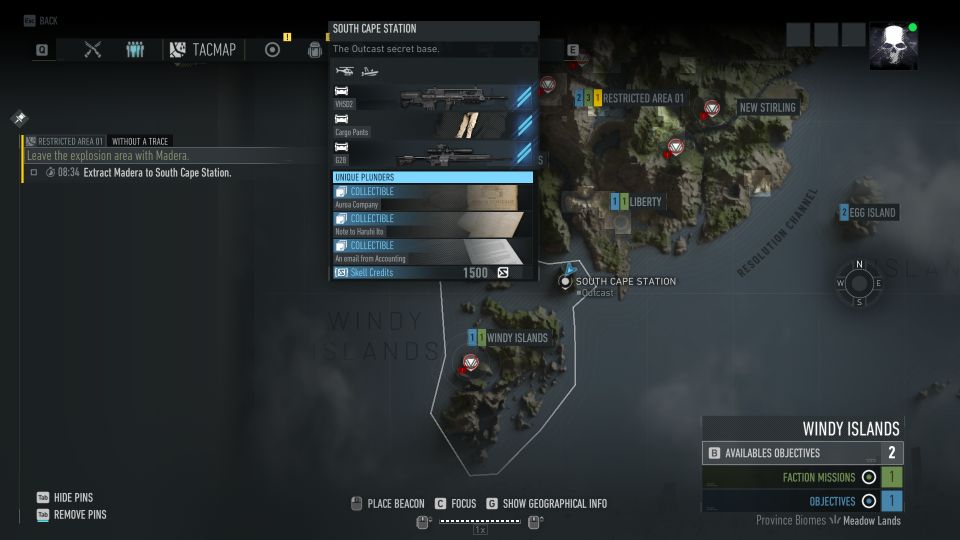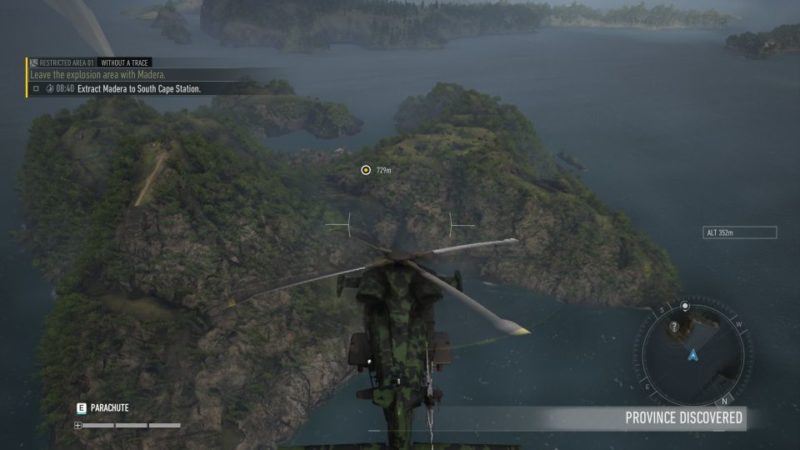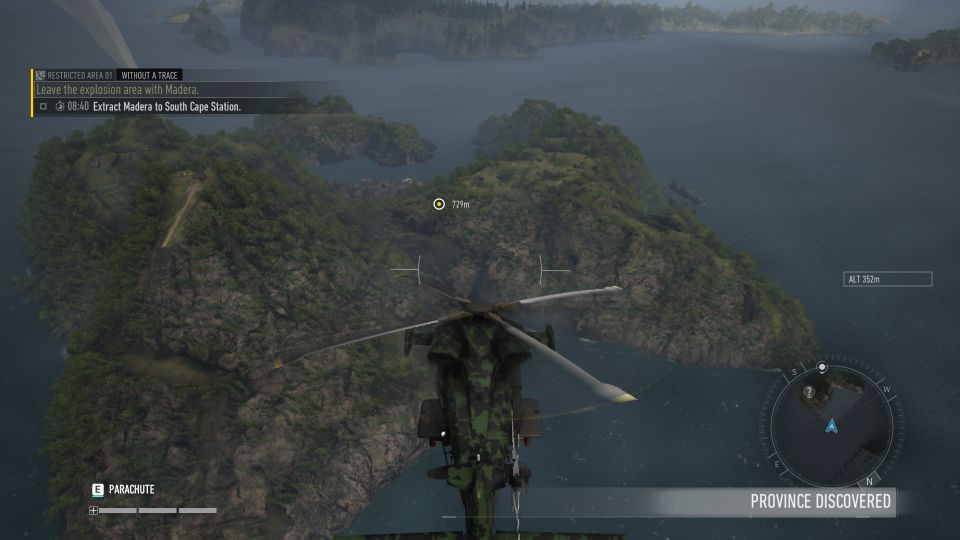 Bring Madera to Haruhi
After landing, carry Madera to the faction leader, Haruhi Ito.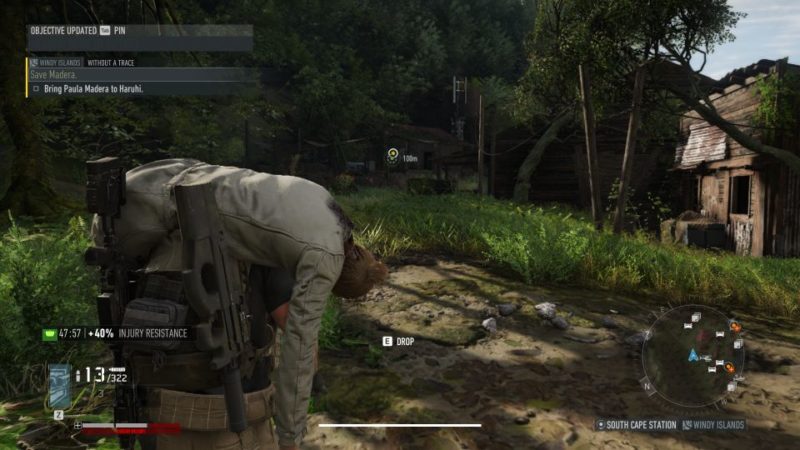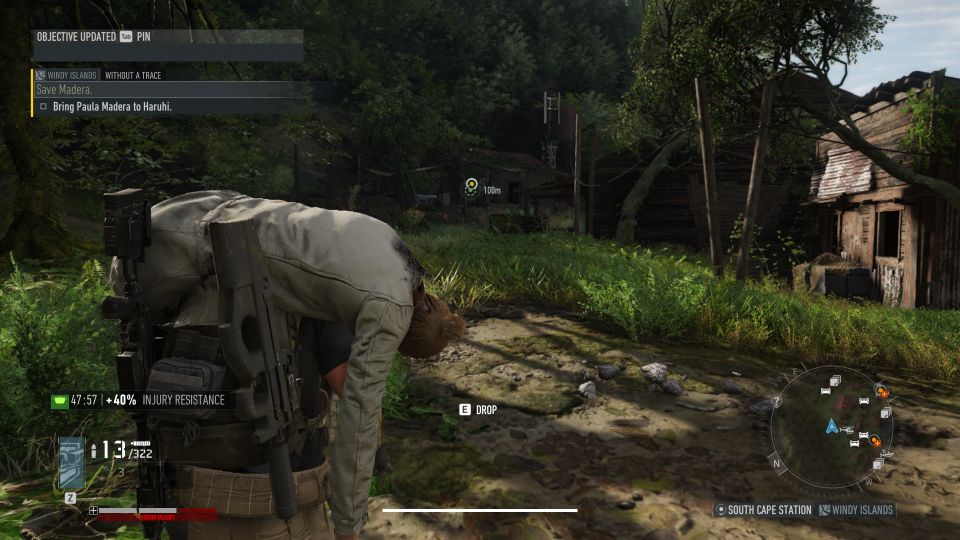 Talk to Madera
After the cutscene, speak with Madera again.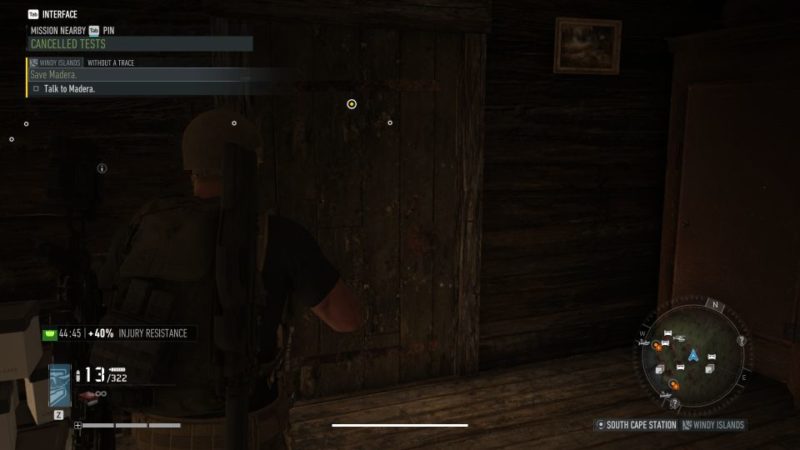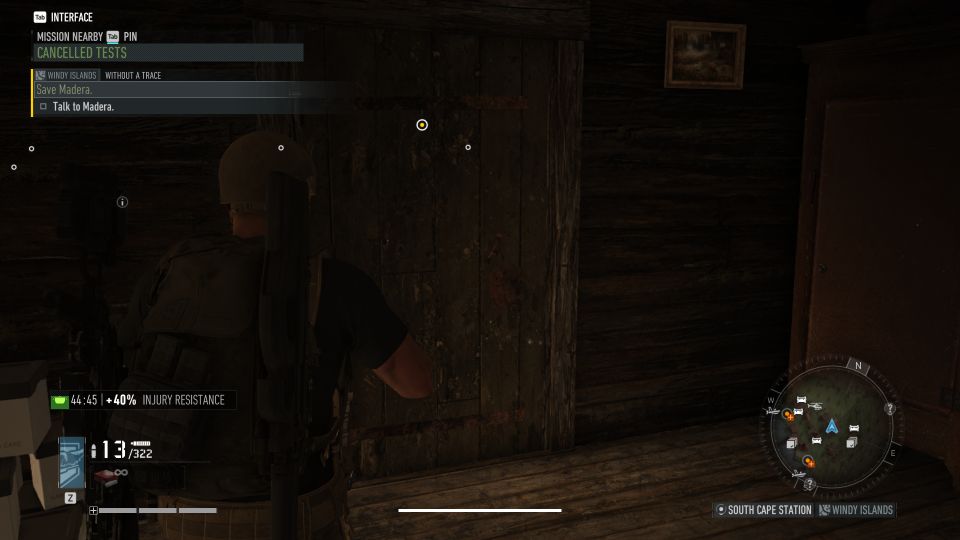 Talk to Skell
Head back to Erewhon to speak with Jace Skell.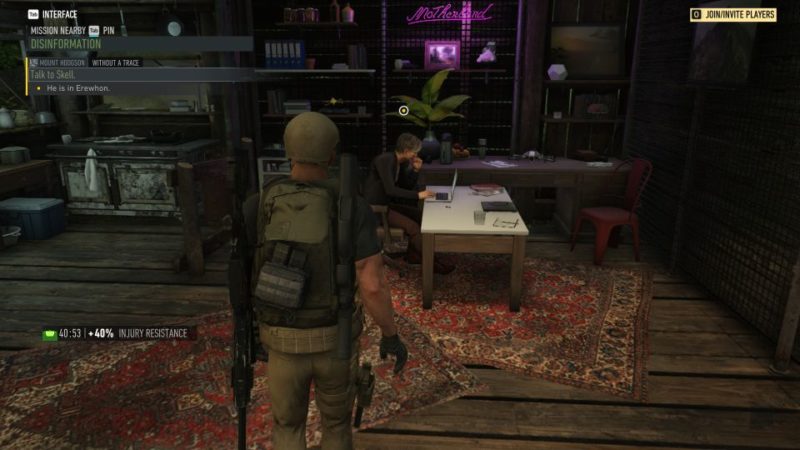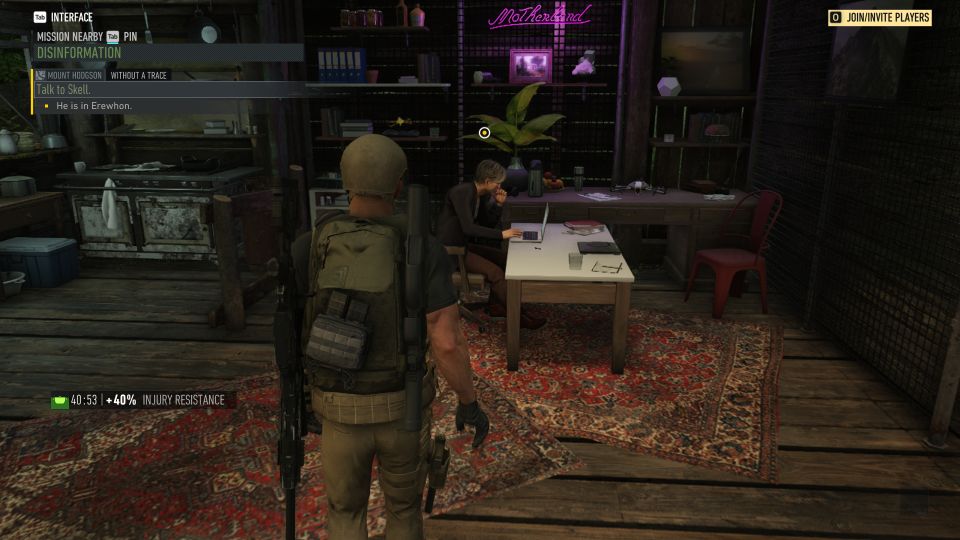 The mission ends here. You will get some Skell Credits as reward.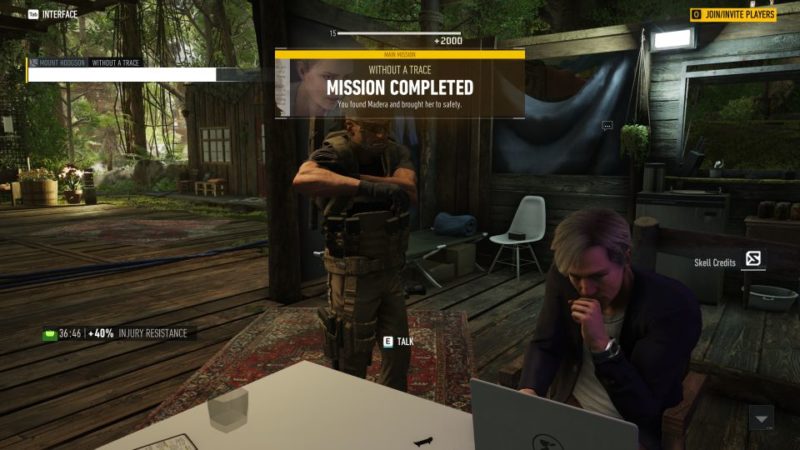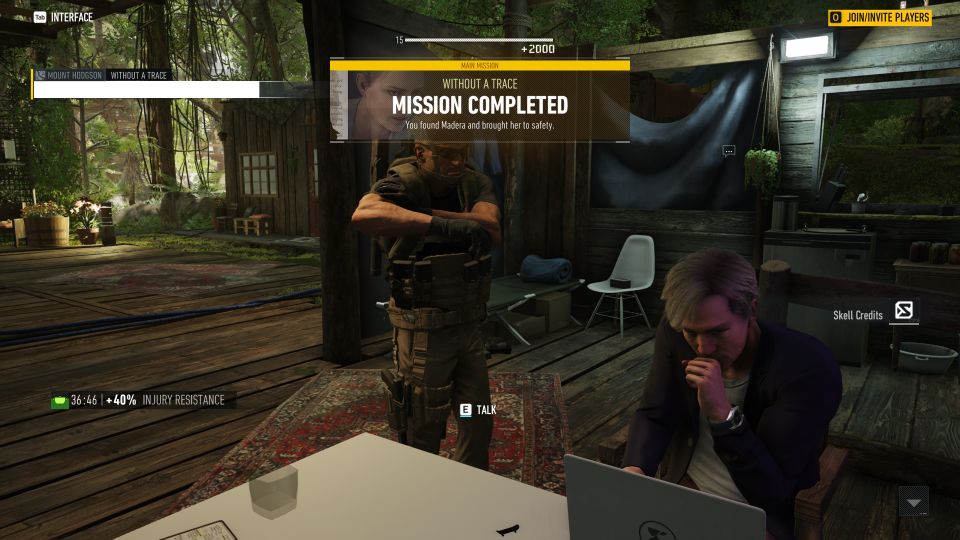 ---
Related articles:
Blake's Law: Ghost Recon Breakpoint Walkthrough
Critical Mass: Ghost Recon Breakpoint Walkthrough
An Ingenuous Genius: Ghost Recon Breakpoint Walkthrough
The Enemy Of My Enemy: Ghost Recon Breakpoint Walkthrough
Weapons Of Revenge: Ghost Recon Breakpoint Walkthrough
Horn Of Plenty: Ghost Recon Breakpoint Walkthrough