Witch's Brew is a side mission in Borderlands 3 on the planet of Eden-6.
Your task is to help Azalea gather some ingredients and ultimately eliminate her.
Here's a walkthrough of Witch's Brew in Borderlands 3.
This mission is recommended for level 22 and above.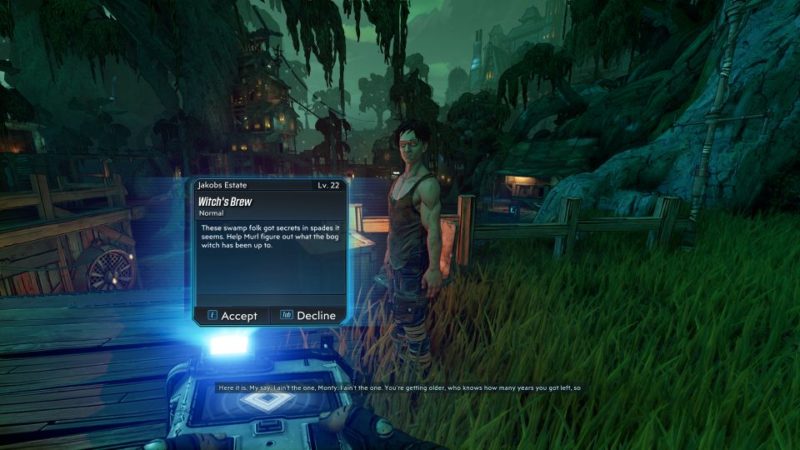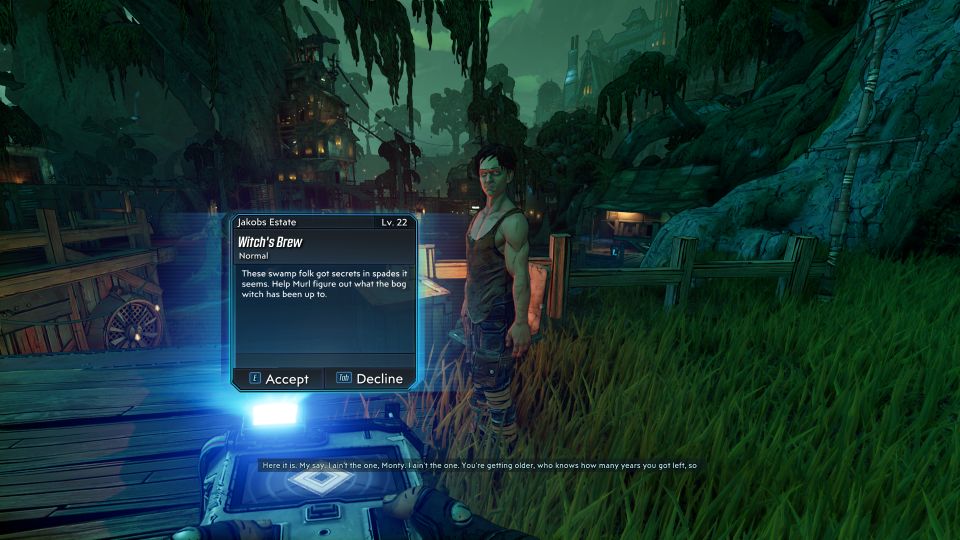 Meet Azalea
Your first objective is to meet Azalea. Her location is shown in the map below.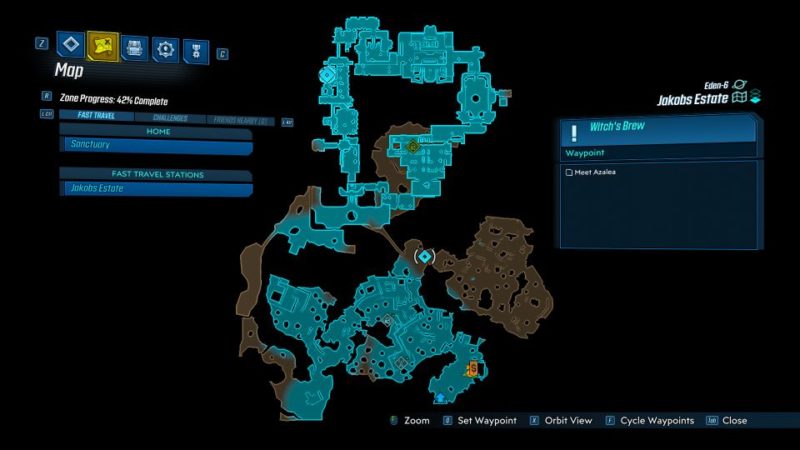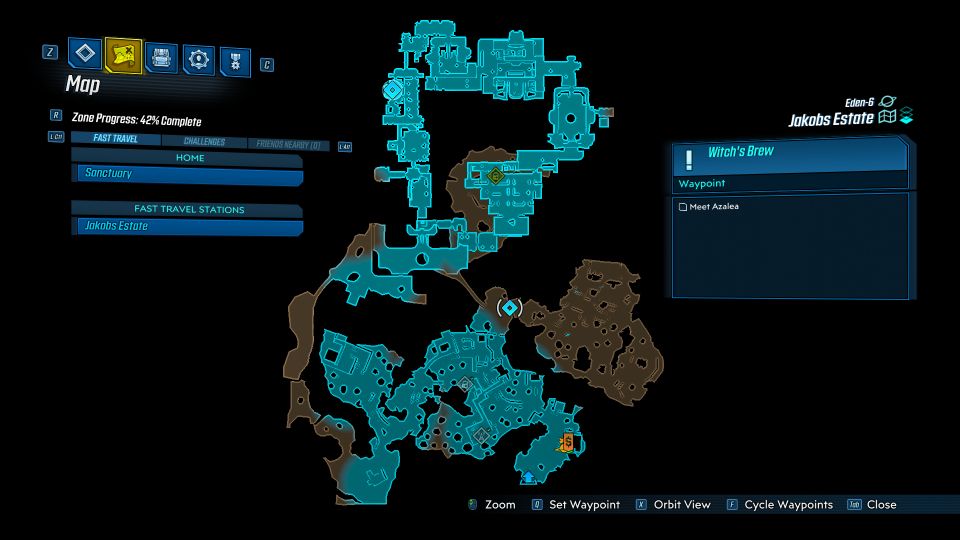 When you get there, use the horn / pipe to communicate with her.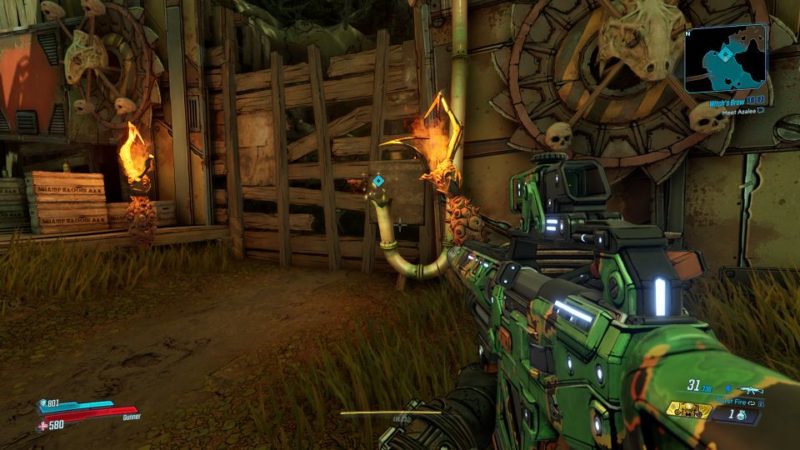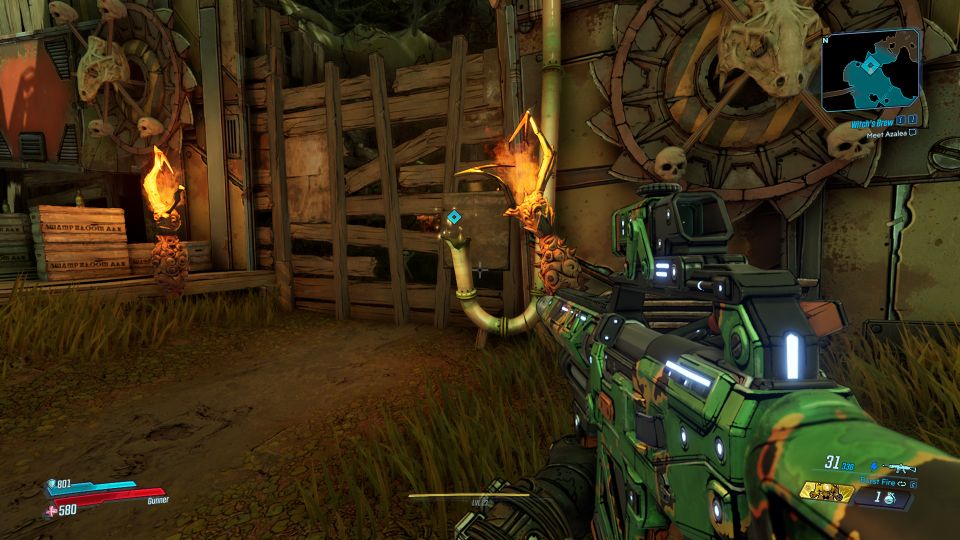 Follow Pippie and collect swamp blooms
You need to collect green swamp blooms for Azalea and red swamp blooms for Murl. Follow the small creature Pippie.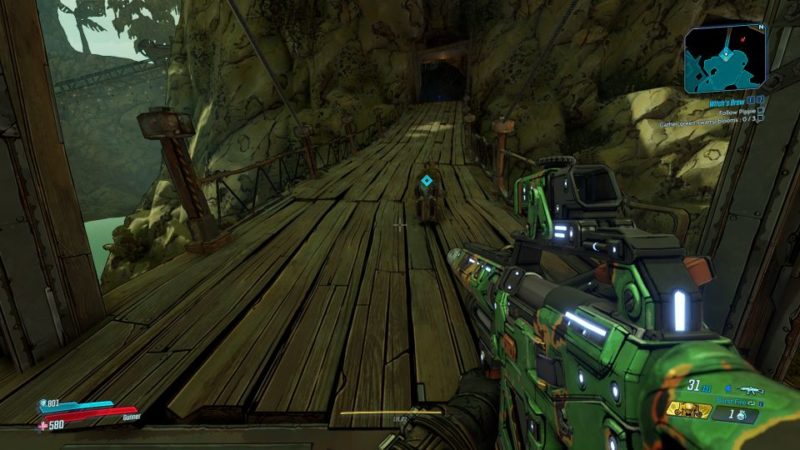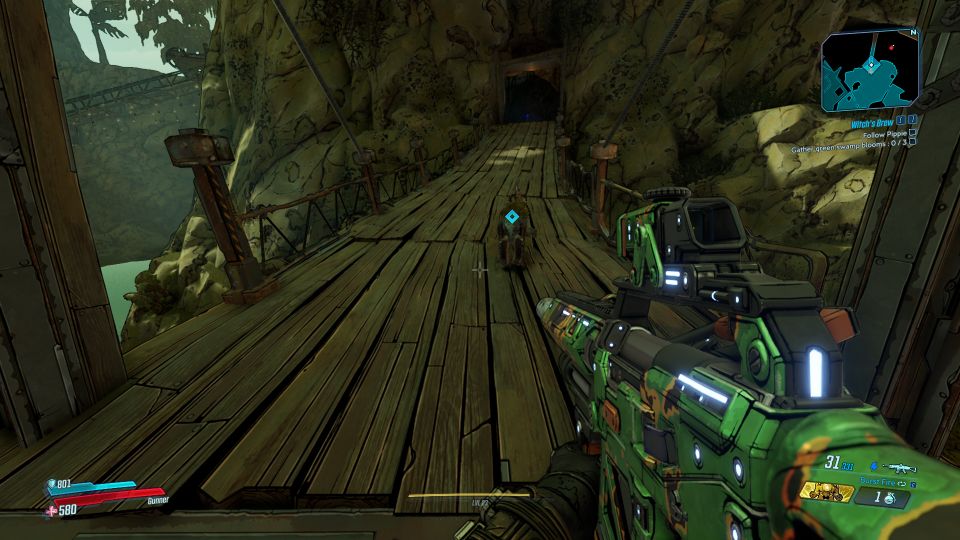 Once you enter the cave, you'll encounter a number of Grogs and other enemies. Once the area is clear, follow Pippie.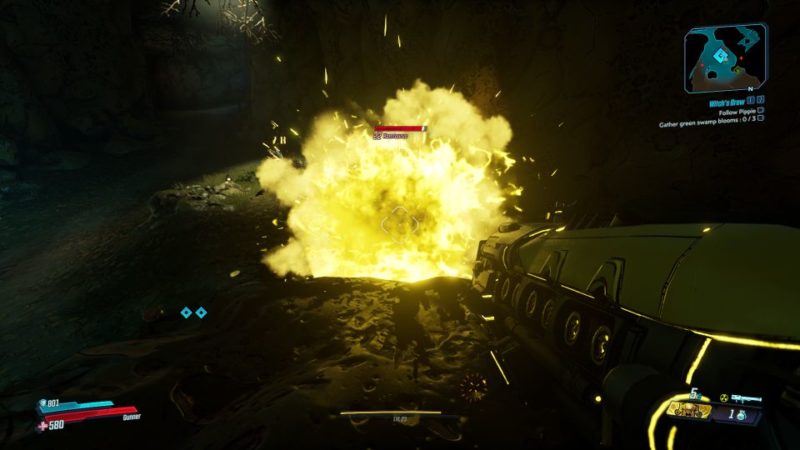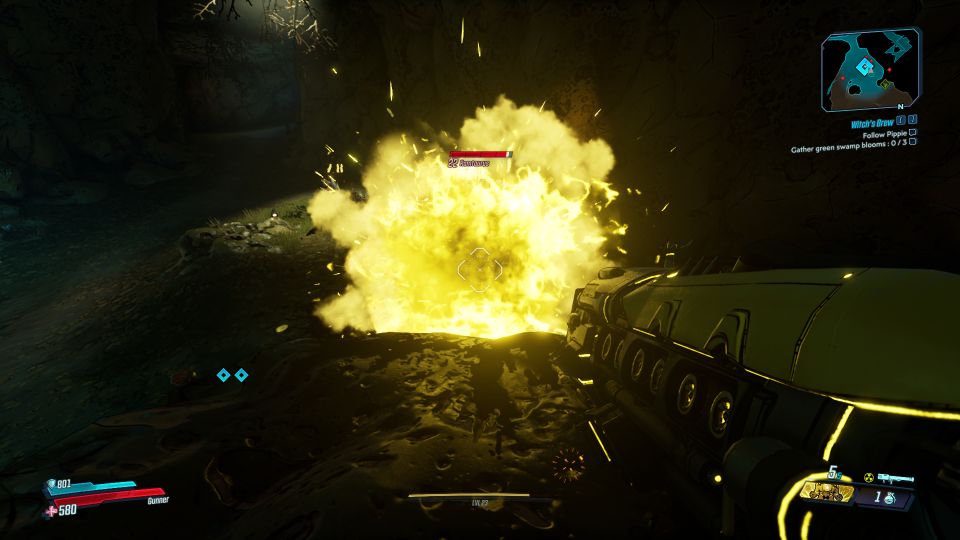 This Pippie will dig for the swamp blooms. You'll get both red and green swamp blooms if you just follow this pet.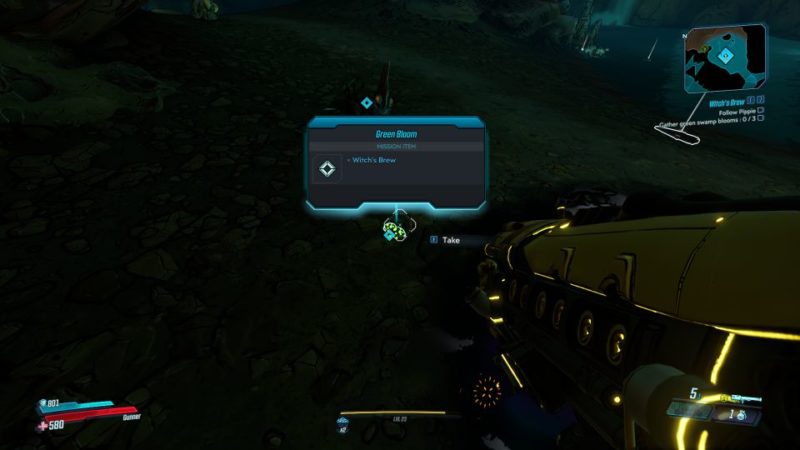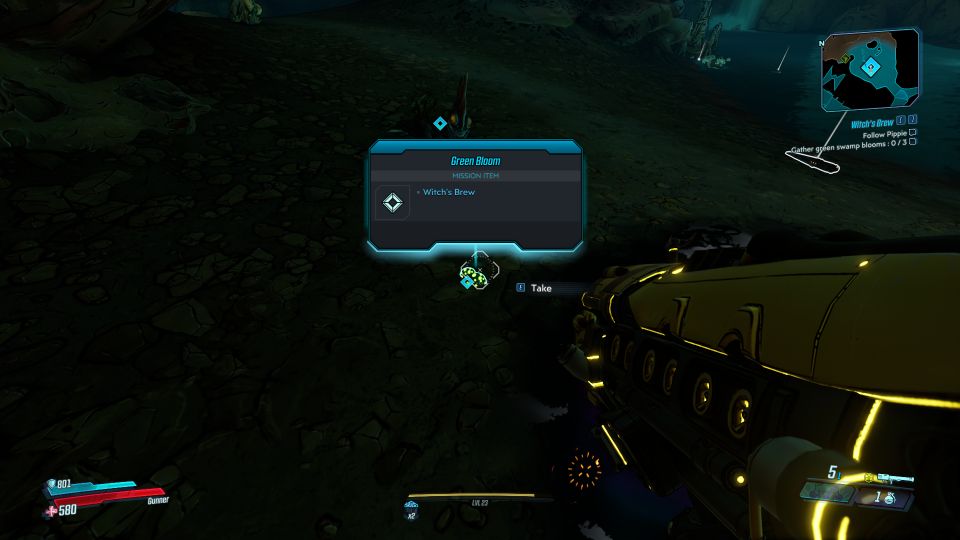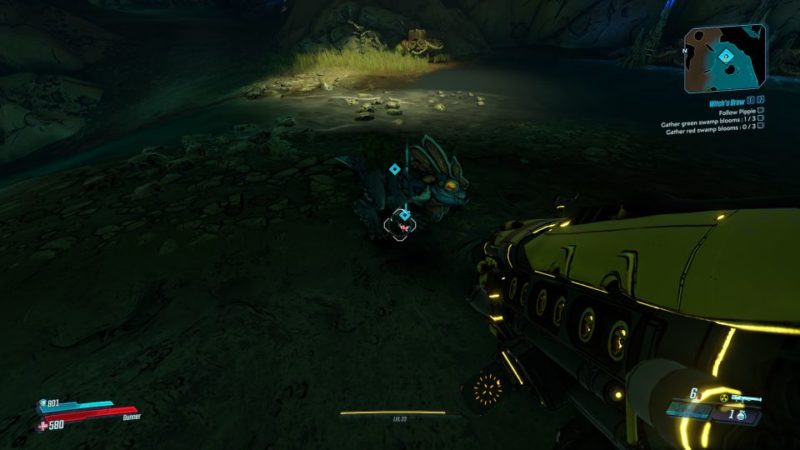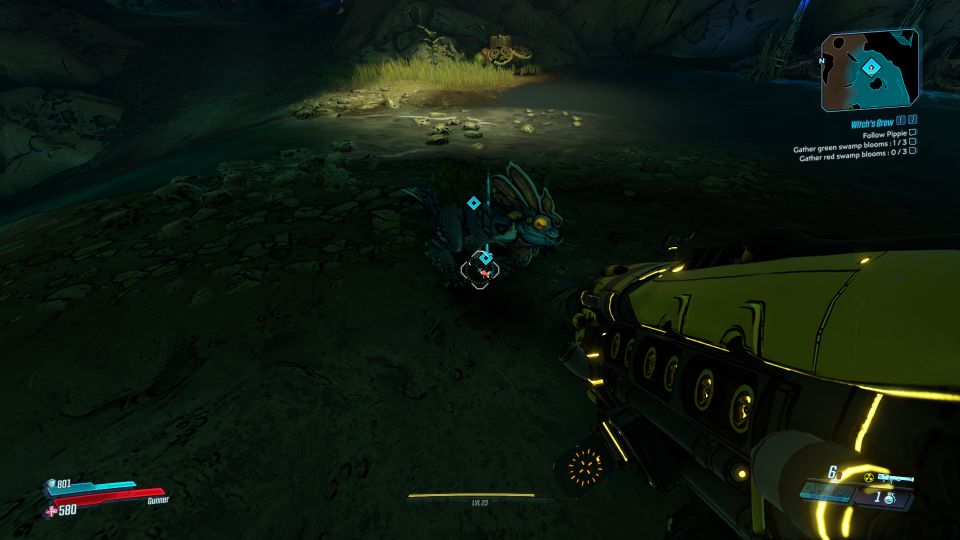 You will probably also encounter Tyrant, a much bigger T-Rex kind of creature.
It's level 23 but you should be able to kill it with enough explosives.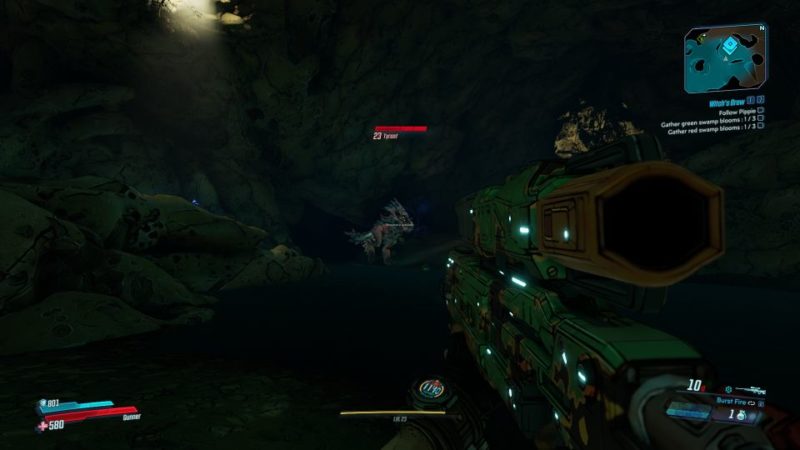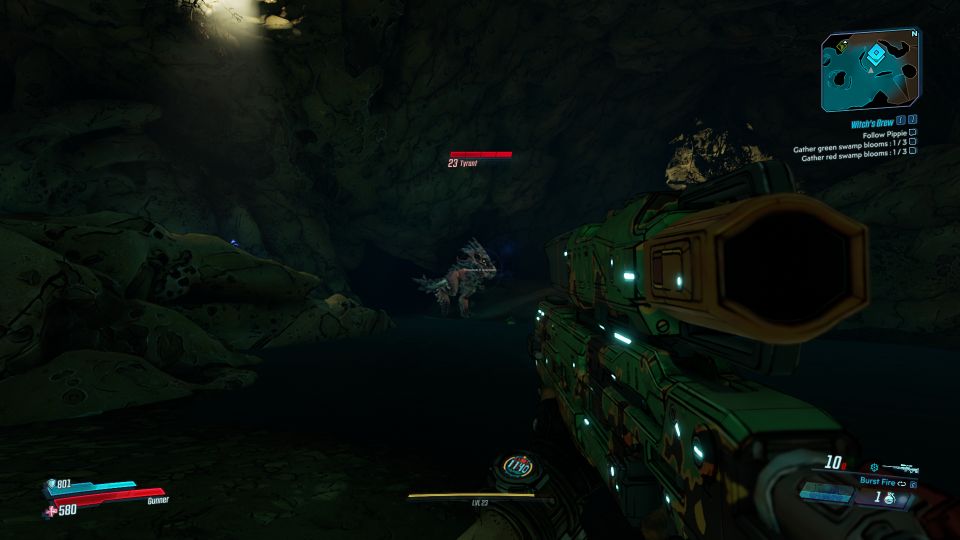 Return to Azalea
After getting the swamp blooms, go back to Azalea.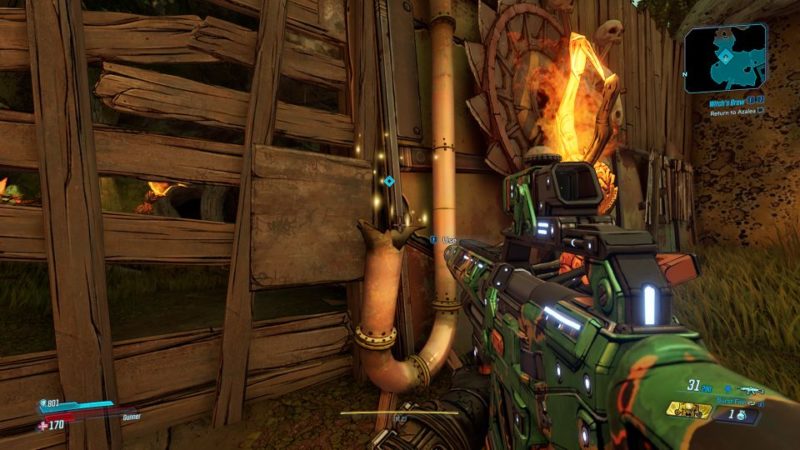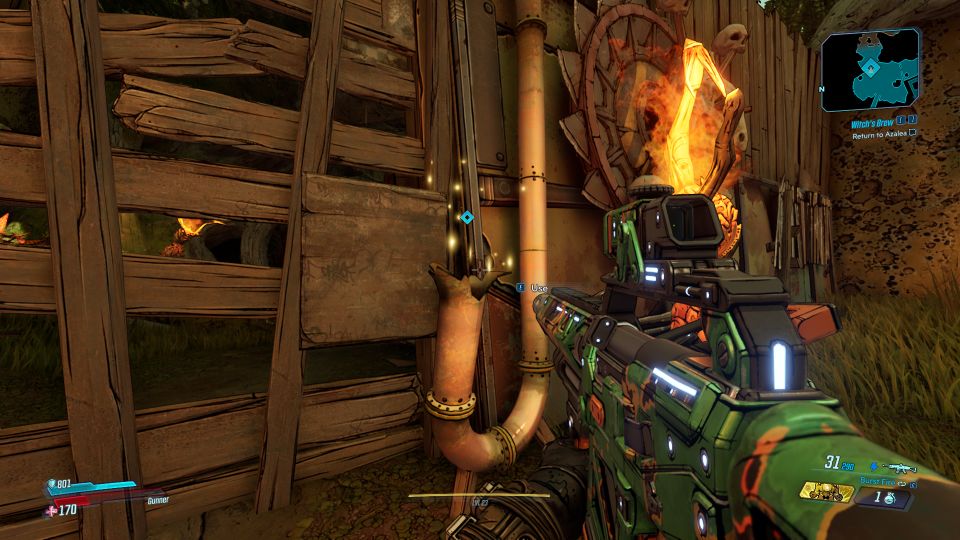 Deposit blooms into cauldron
Put the green swamp blooms into the cauldron / vat.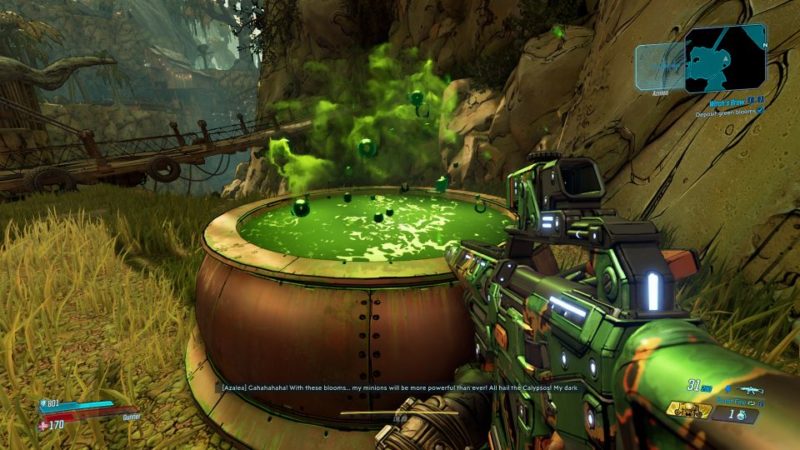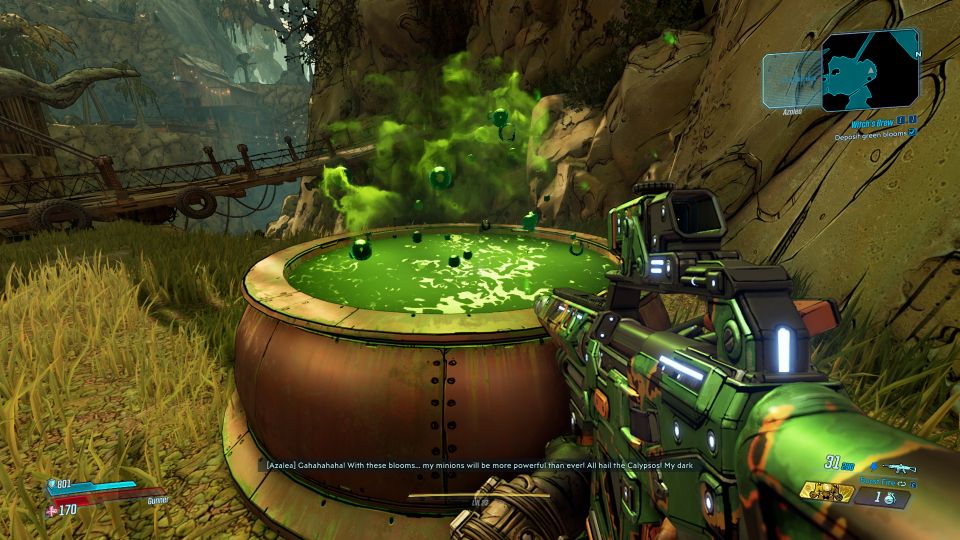 Kill mutated tink
A mutated tink will emerge from the cauldron. Kill it.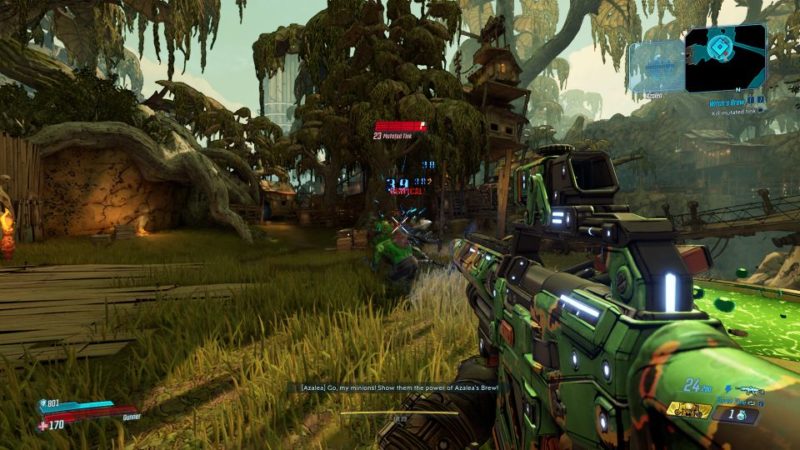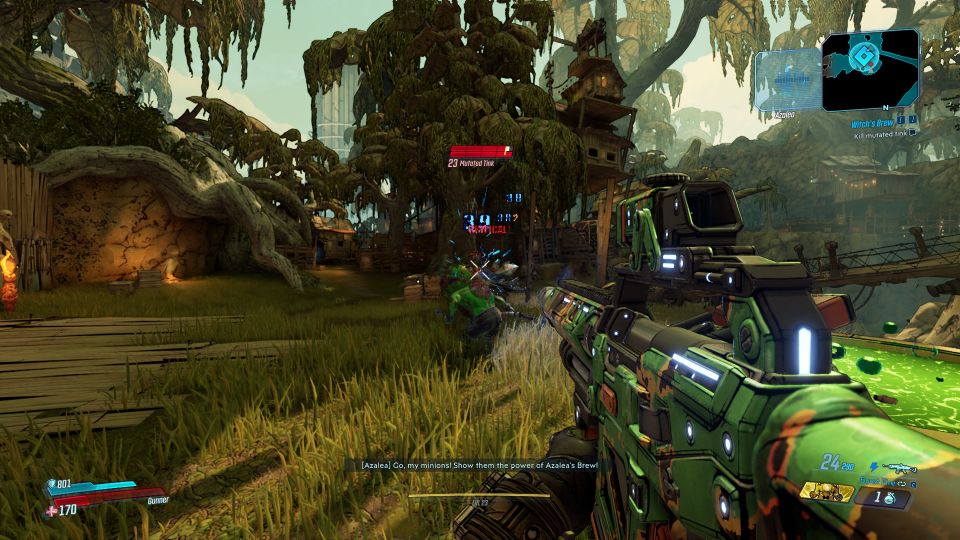 Speak to Murl
Go to Murl who is located near the fast travel point.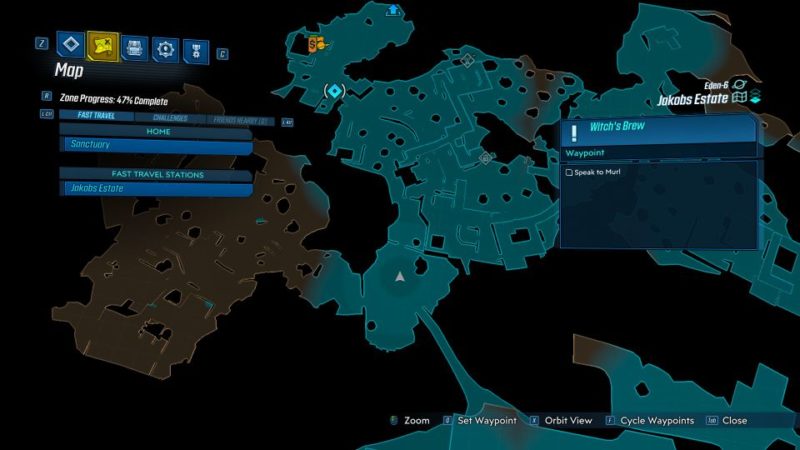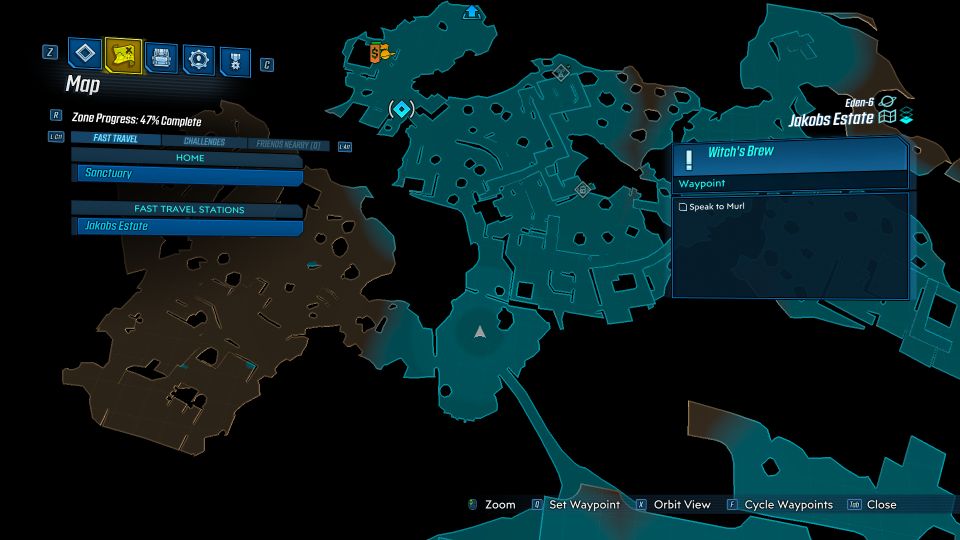 Talk to him.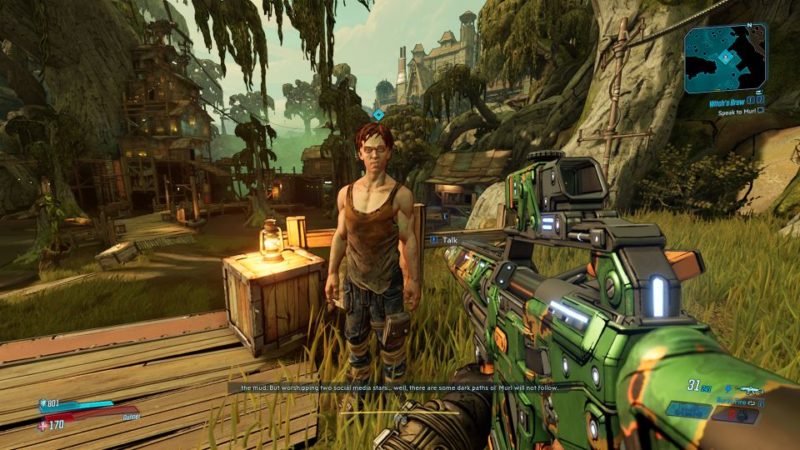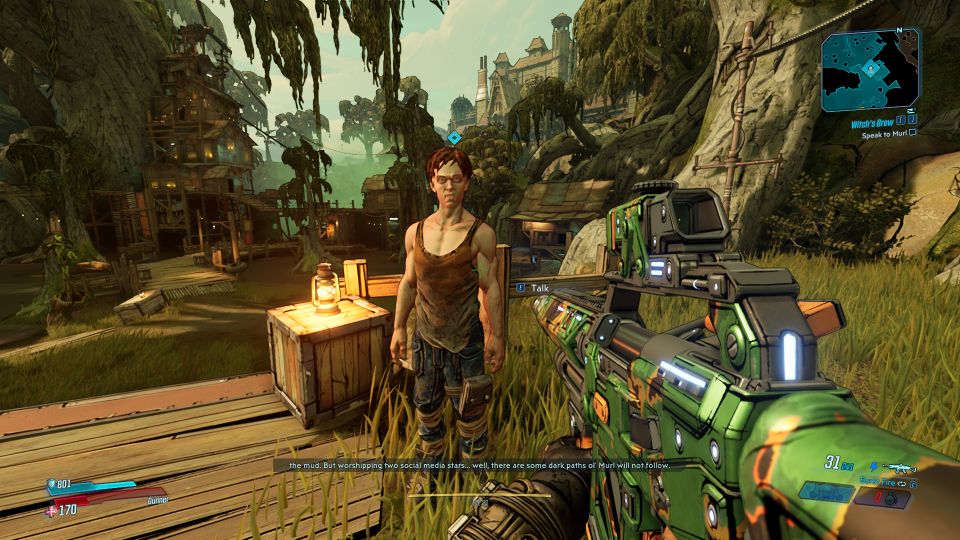 Deposit red blooms
Open the door to his place. Deposit the red blooms in the cauldron.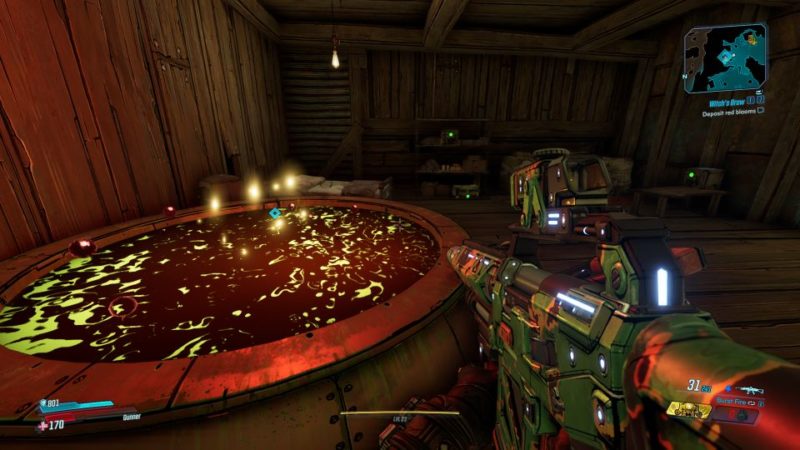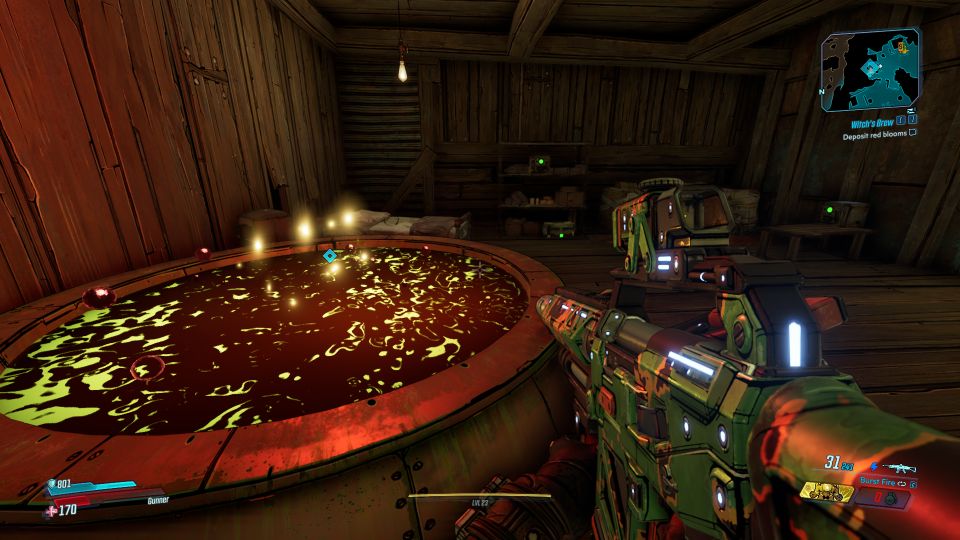 Grab a weapon from him named Black Flame.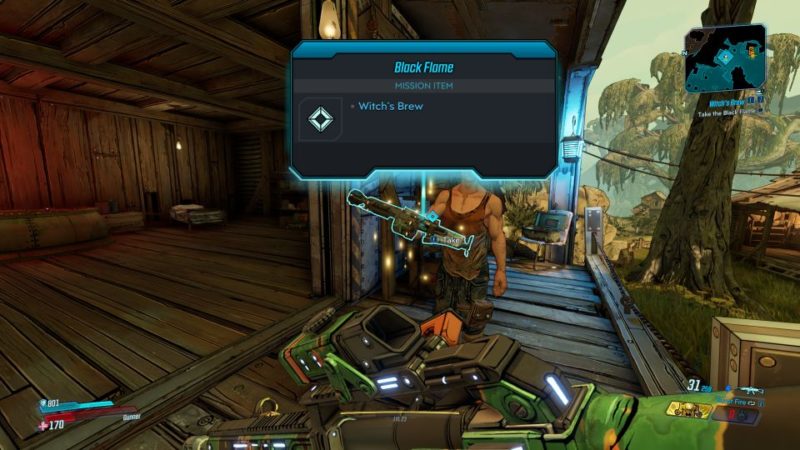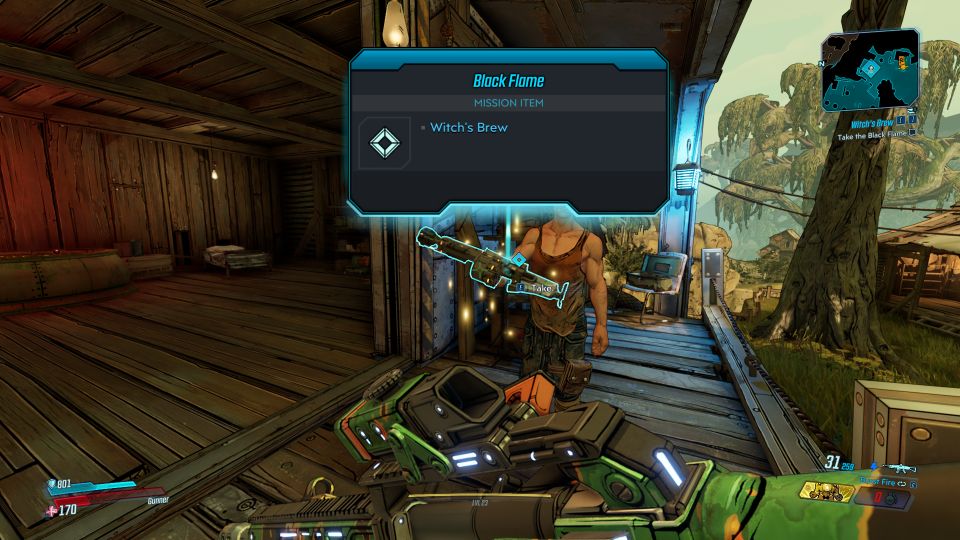 To proceed, you need to first equip the weapon. Hold the weapon and the objective will be updated.
Destroy Azalea's vat
You have to destroy her vat.
Head back to where you communicated with her. Destroy the vat using the Black Flame weapon.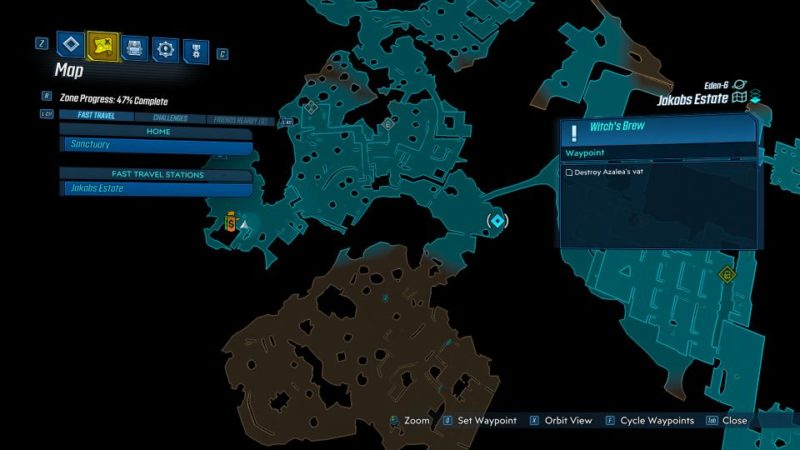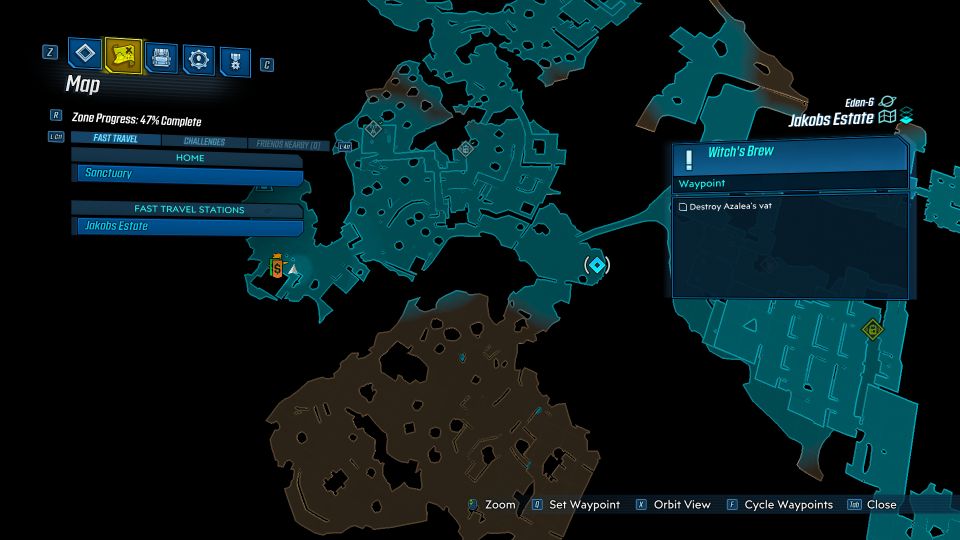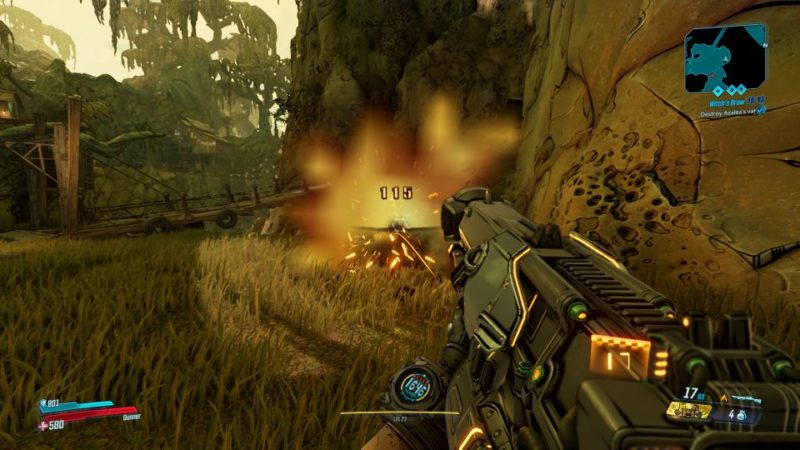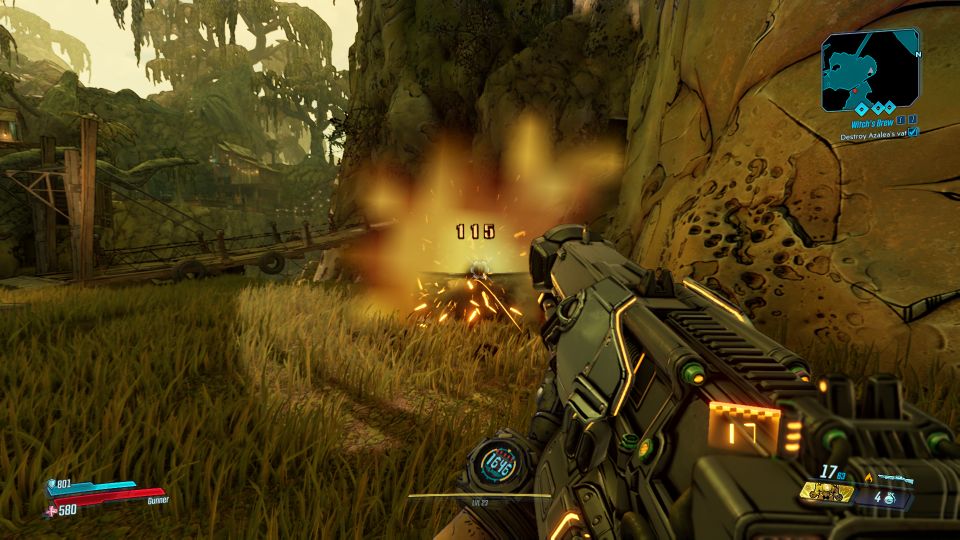 Destroy four of Azalea's vats
The door will open. Enter her compound and you need to destroy four of the vats.
Inside, you'll encounter tons of mutated tinks and COVs.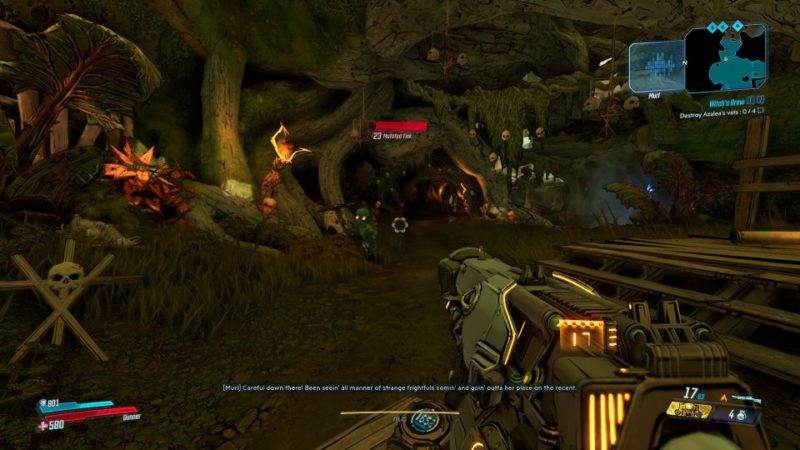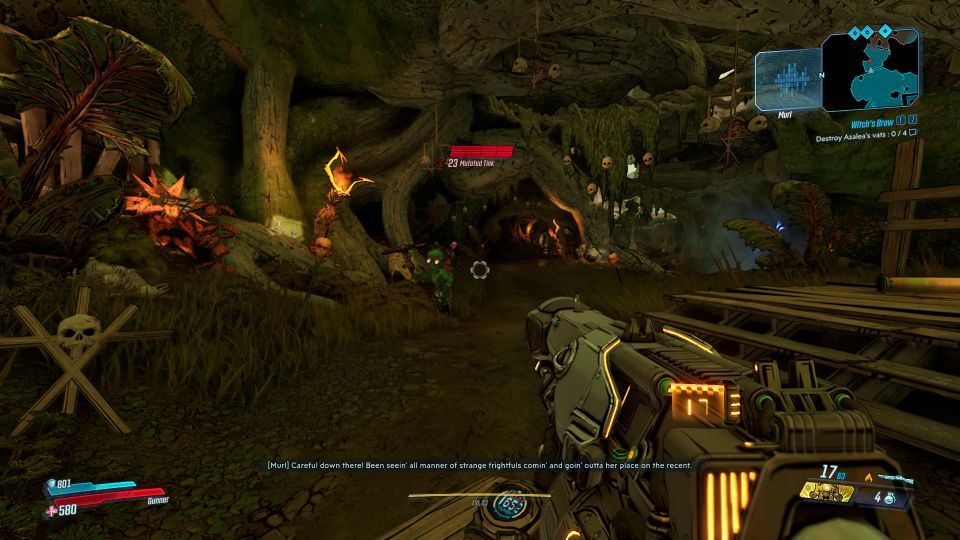 The trick to succeeding is to destroy all the vats as fast as you can. You can avoid the mobs first by sprinting all the way. Otherwise, the mobs will keep on spawning.
The location of all the vats are shown in the map.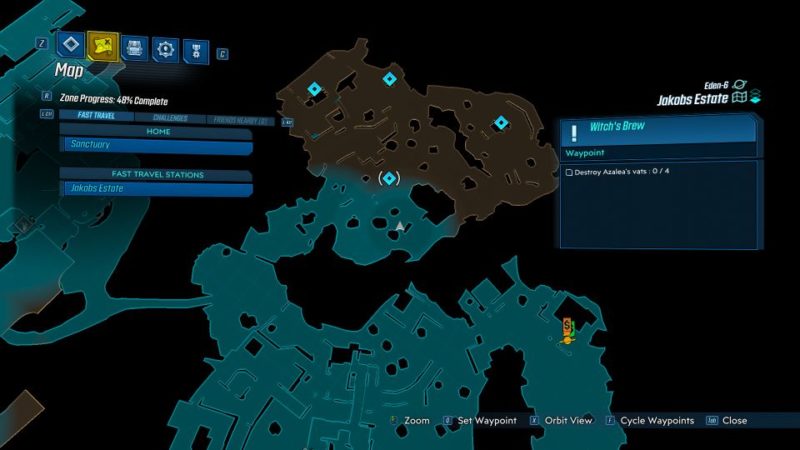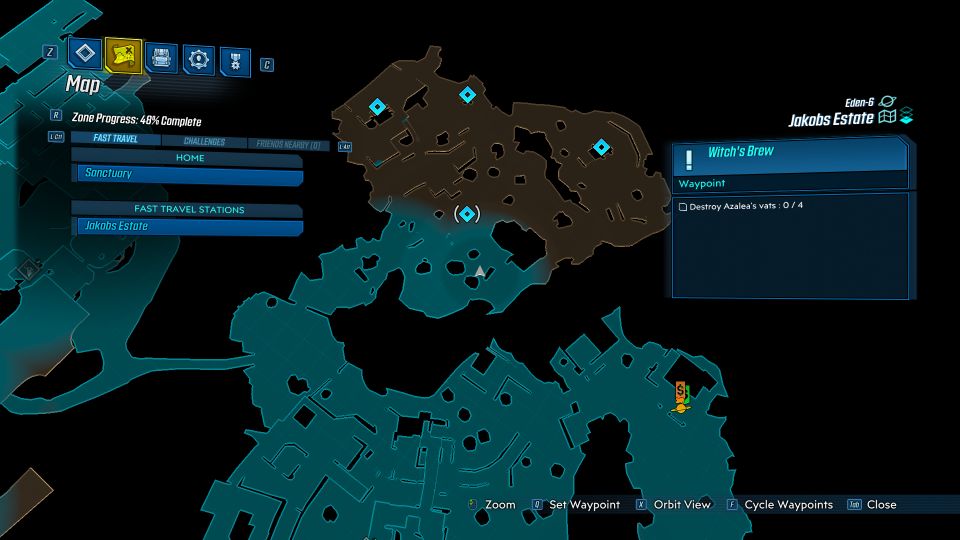 You'll need to use Black Flame to destroy them all.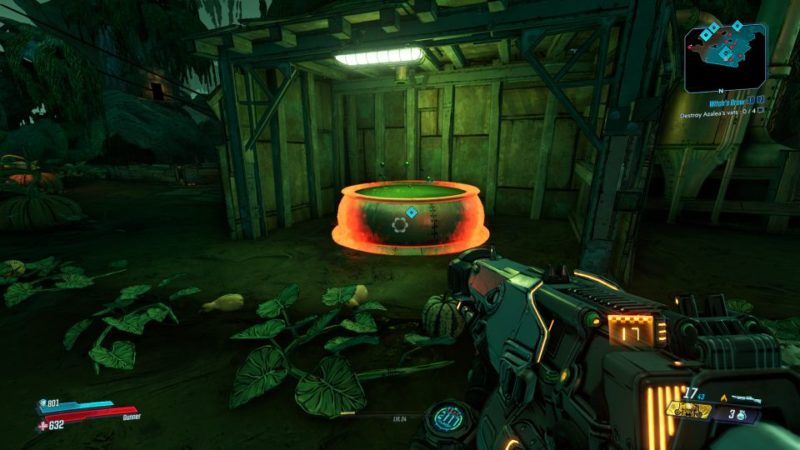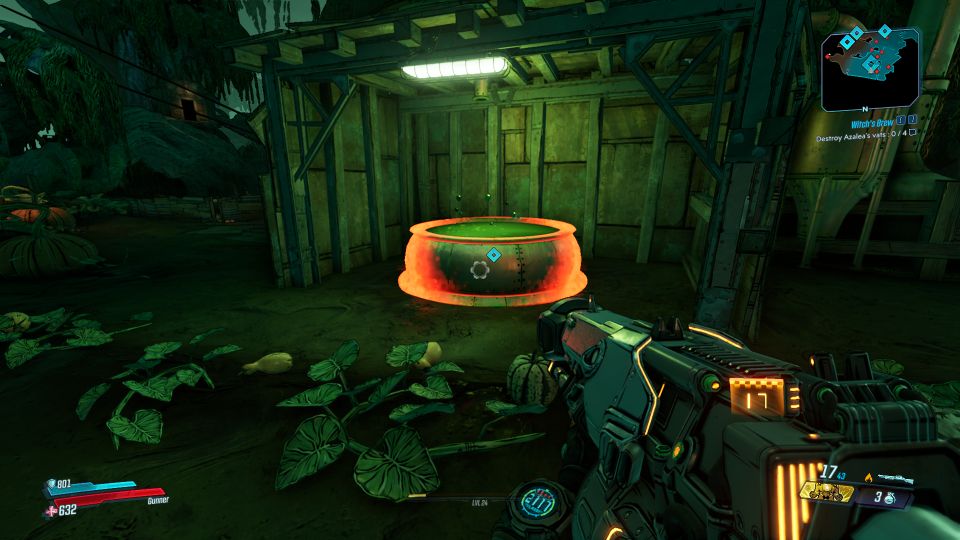 Kill Azalea
After destroying all four vats, Azalea will show up in the blue circle. You should be able to kill her easily.
The hardest and most annoying part are her minions.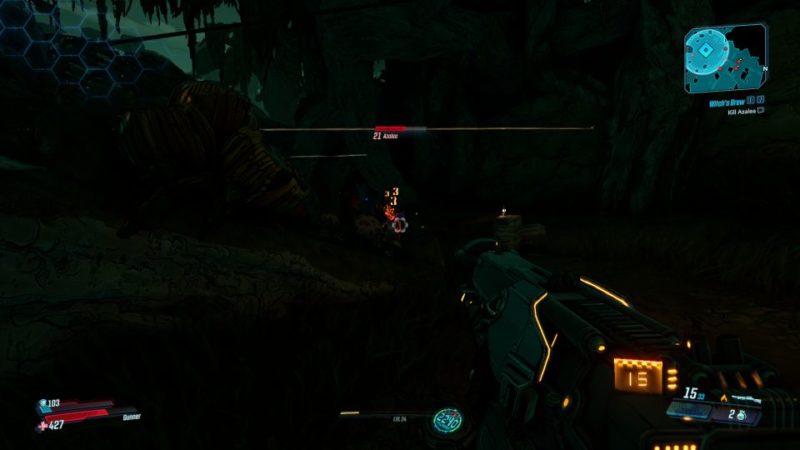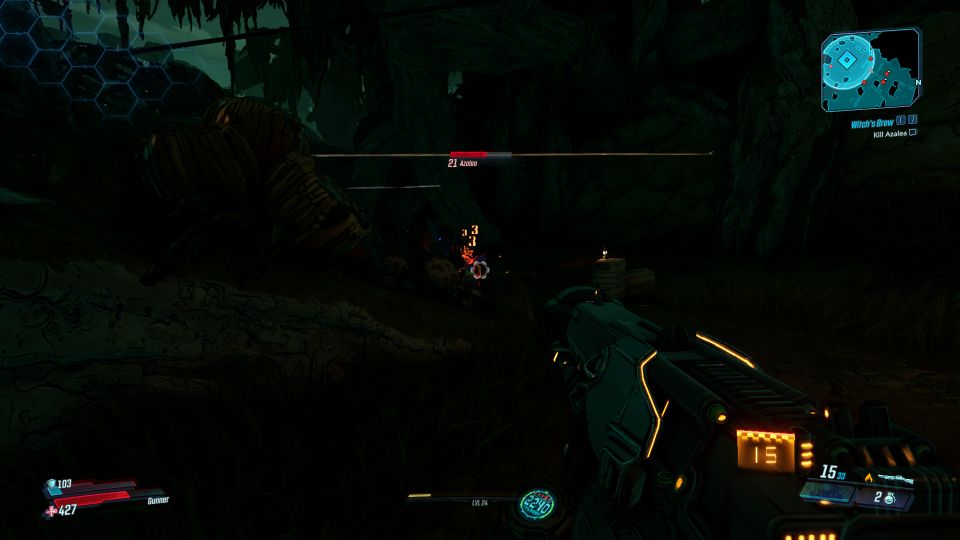 Return to Murl
Once Azalea's dead, go back to Murl. He will give you a new grenade made from the weapon.
The mission completes here.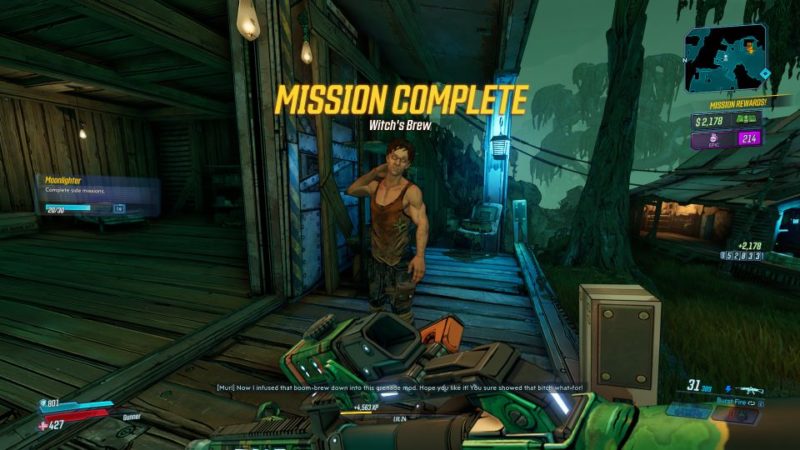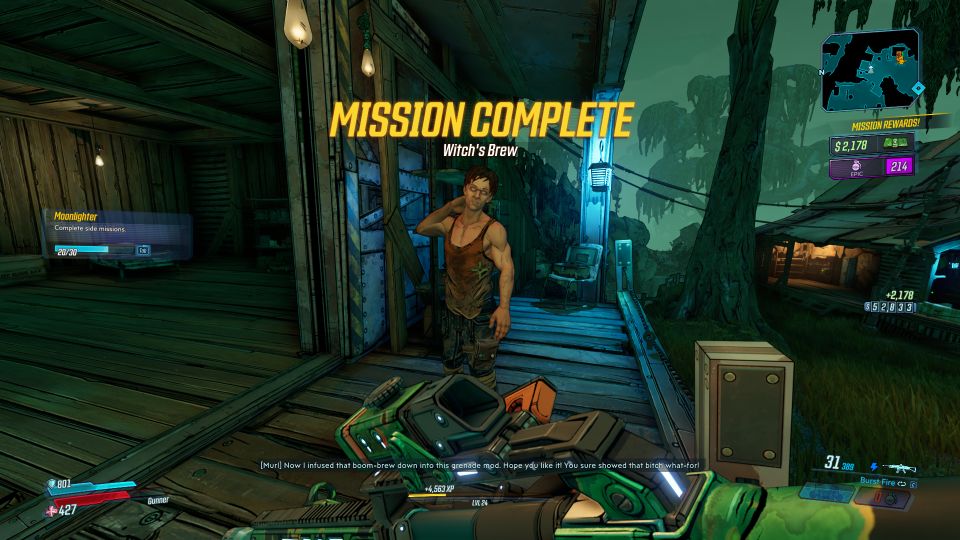 ---
Related articles:
The Guns Of Reliance: Borderlands 3 Walkthrough
The Kevin Konundrum: Borderlands 3 Walkthrough
Crimson Radio (Eden-6): Borderlands 3 Walkthrough
Lair Of The Harpy: Borderlands 3 Walkthrough And Guide
Borderlands 3: Walkthroughs, Guides And Wiki
Get Quick, Slick: Borderlands 3 Walkthrough And Guide