Serpentbloom is a flower and is also the name of the quest relating to Wailing Caverns in World of Warcraft (WoW) Classic.
Your task is to gather 10 of these Serpentbloom flowers from the Wailing Caverns.
Here's how you can find Serpentbloom in Classic WoW.
To start the quest, you can either ask your team member to share it, or you can talk to Apothecary Zamah in Thunder Bluff.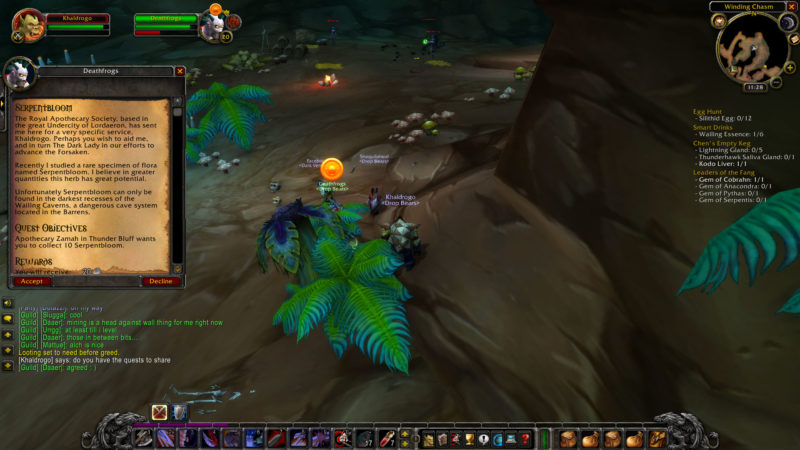 How to find Serpentbloom
To gather Serpentbloom, you don't actually need to enter the Wailing Caverns portal.
Just get into the oasis entrance of Wailing Caverns and you will find Serpentbloom along the way to the portal.
Some are near the water sources and others can be just by the side of the path.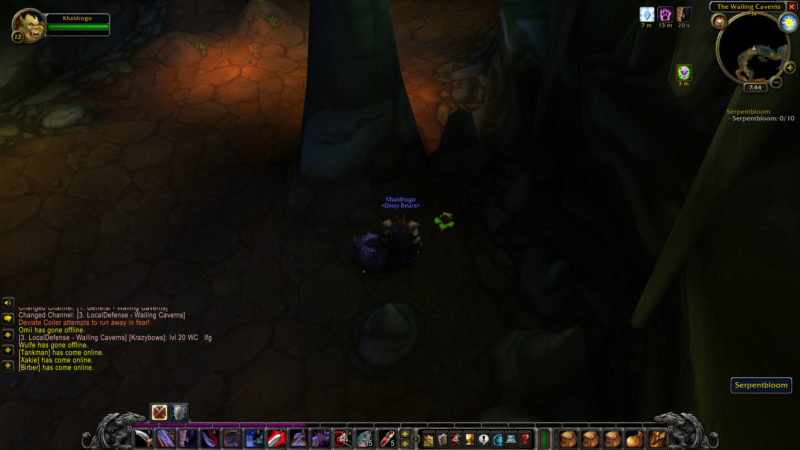 But of course, if you wish to do a WC run, you can get Serpentbloom once you're inside the portal as well.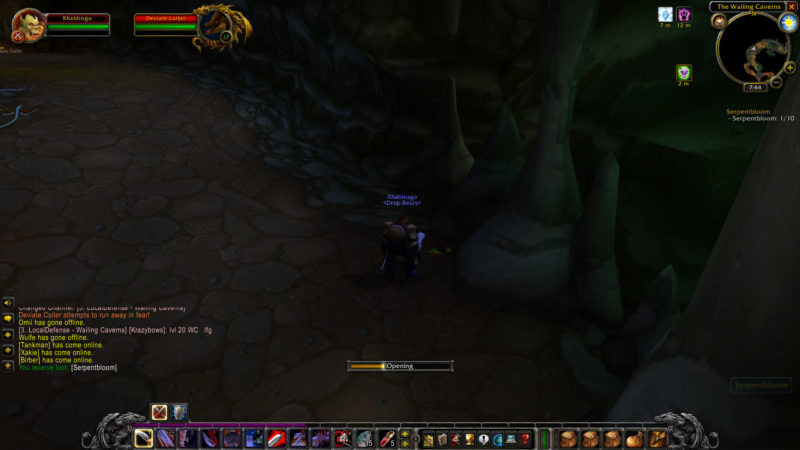 Apothecary Zamah's location
Once you have 10 Serpentblooms, go back to Thunder Bluff to claim your reward.
You can find Apothecary Zamah inside a cave in Spirit Rise. The cave's entrance is visible as you cross the bridge.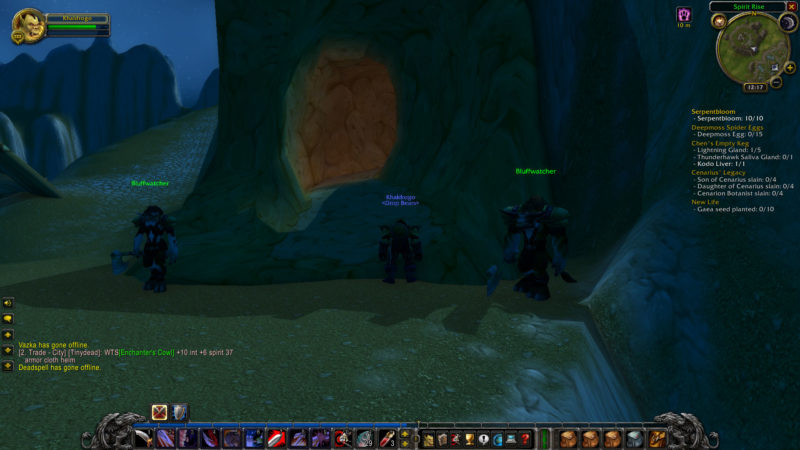 Enter the cave and talk to Zamah to get your reward of silver coins and Apothecary Gloves.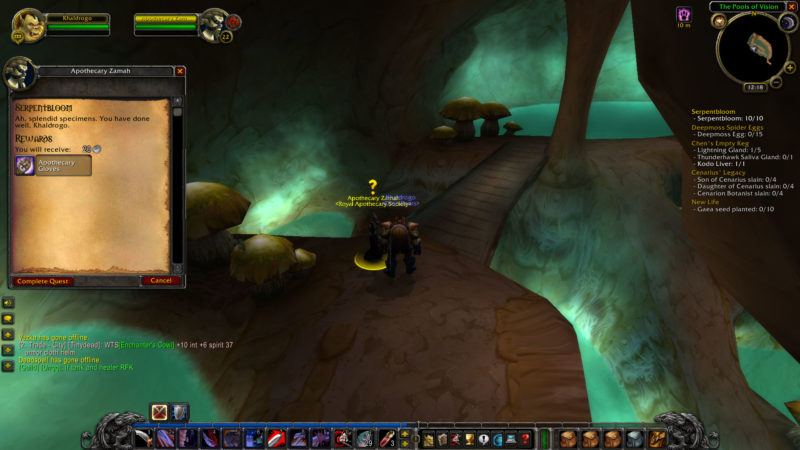 ---
Related articles:
The Best Godzilla Games Ranked From Worst To Best
Deepmoss Spider Eggs: WoW Classic Guide And Walkthrough
Where To Buy Expert Fishing Book (Up To Level 225): WoW Classic
Deviate Hides (Wailing Caverns): WoW Classic Guide
Deviate Eradication (Wailing Caverns): WoW Classic Guide
Super Reaper 6000 Quest: WoW Classic Walkthrough
WoW Classic Warrior Guide (Leveling, PvP, Builds, Professions)