As far as cryptocurrencies go, Dogecoin is definitely one of the cheapest tokens on the market and you can check its price on Coinmarketcap. What is Dogecoin though? What are its features or potential? Will it replace Bitcoin some day?
Let's examine why Dogecoin came into existence and what potential it has in the future.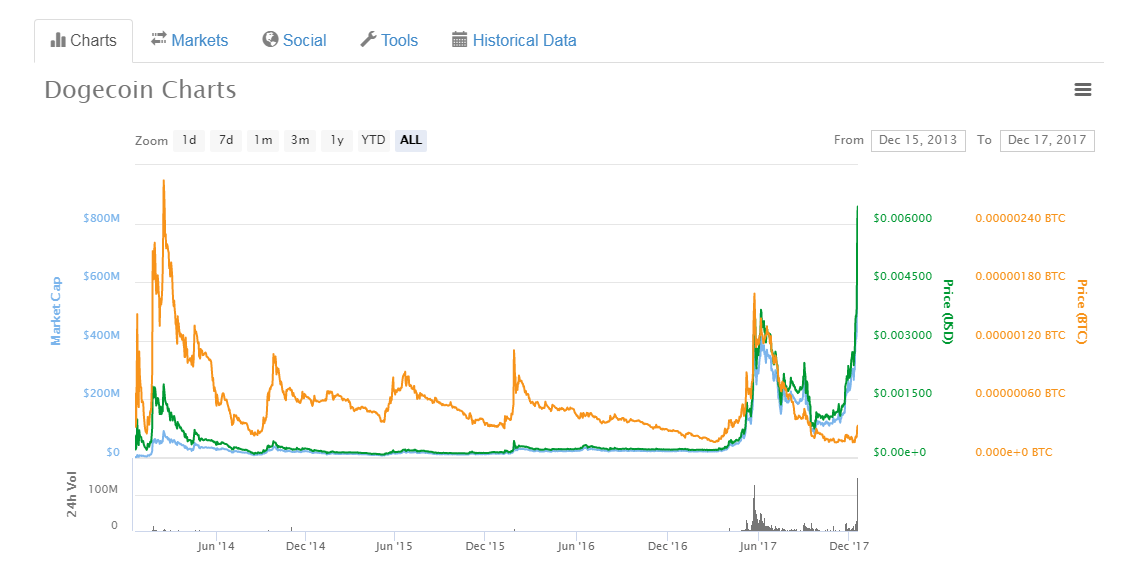 At the time of writing, Dogecoin has hit its all time high of $0.006 but of course the satoshi comparison isn't that high considering Bitcoin is almost at $20,000. What a time to be alive!
What is Dogecoin?
As the name suggests, Doge is the meme that was popularized a few years back based on the Shiba Inu breed of dogs. You've probably seen the meme everywhere on social media or meme sites by now.
Dogecoin was pretty much created as a tipping coin and a "joke" coin. The reason why its value is low is because the supply of Dogecoin is potentially infinite. There are already 112 billion Dogecoins circulating in the market and the number is always increasing as long as miners continue to mine for more.
A tipping coin would be useful in huge sites like Reddit where you tip other users who are helpful. Maybe in the future it can be used in other big sites like 9GAG as an example. It's hard to say what will happen but we're shifting towards a gamified community, where we reward others for quality content and stuff. Steem is already doing that.
As the number of ICOs increase each day and more tokens are in the market, it's hard to say which one will be successful in the future and adopted as a mainstream token. Personally I think Dogecoin is popular because it's very cheap and can be acquired in bulk. Perhaps many think the value will shoot up some day and they're just buying with the hope of getting rich.
Potential of Dogecoin
As mentioned above, Dogecoin is more of a tipping coin, and as such, I doubt it will replace Bitcoin. As an altcoin enthusiast, I believe some other coin will replace Bitcoin since the latter is pretty slow and old technologically.
Newer coins with zero fees and high transaction speed like Steem is already in the market. It all depends on how the public would react. Remember, the market is not rational.
As a coin, Dogecoin is pretty quick as well but the fact that the supply is huge and theoretically infinite is one of the reasons why the value won't be as high as the top 10 coins. This doesn't mean the value can't go up. It may still go up a lot. Like I said, the market isn't rational and doesn't normally go the way you predict.
If cryptocurrencies are adopted as a mainstream currency, perhaps Dogecoin stands a chance to establish itself as THE meme token. Perhaps we may get an incentivized version of 9GAG or other sites, i.e. you get rewarded in Dogecoin for your contribution.
Things to consider about Dogecoin
Dogecoin was first modeled after Litecoin and it's much faster than Bitcoin at the moment. Then again, many coins are. Take Ark, Steem and Stratis for instance. It's convenient to use and would definitely suit incentivized networks.
However, the supply may be an issue. An unlimited number of blocks can be solved, which theoretically means supply is unlimited. If they however change the protocol and limit the supply, then perhaps the value might go up as well. Bitcoin is popular because of the 21 million limit (not including the forks – Bitcoin Gold / Cash).
I would think that Dogecoin if successful would only be used in one area, i.e. entertainment. Like I said above, memes and Reddit. It's still a huge market nonetheless. Tokens these days are created with a purpose or niche. Some deal with decentralized storage, some do lending of cryptos and so on. Every token can be used for transactions theoretically, so you need a purpose to stand out.
Personal opinion on Dogecoin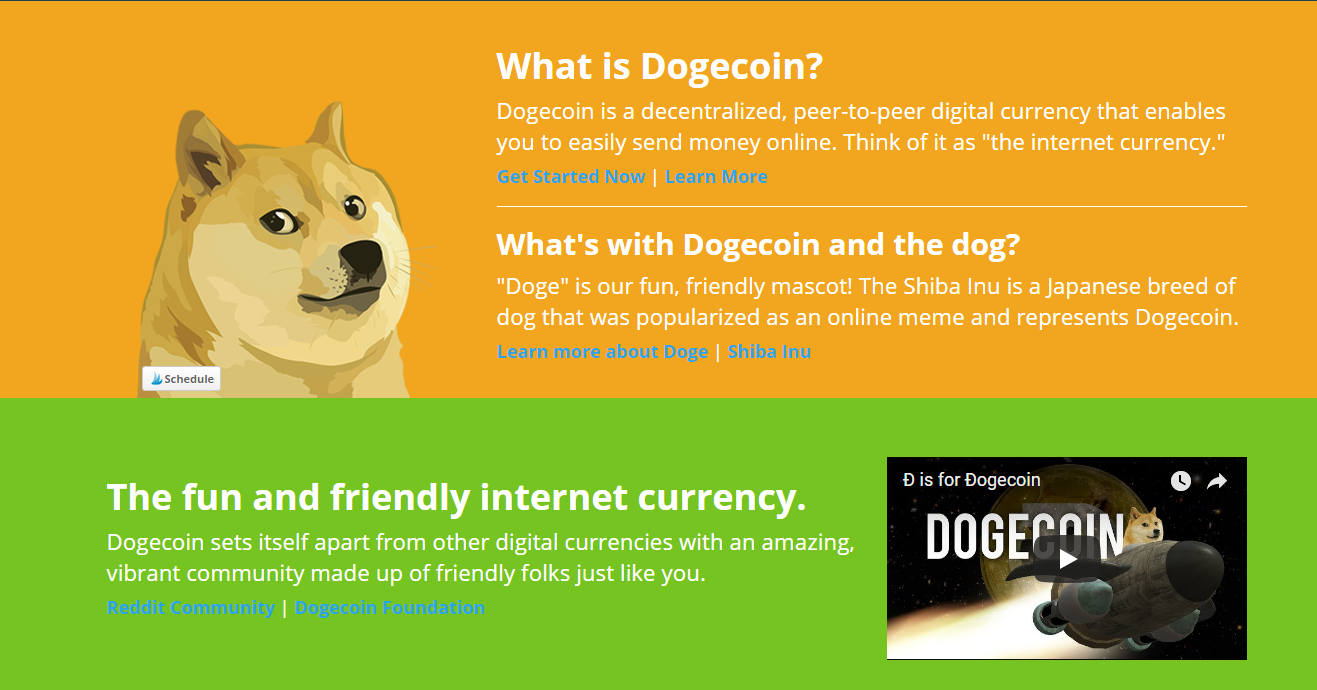 I personally hold a small amount of Dogecoins in my crypto portfolio. I don't see it replacing Bitcoin but there may be a use for it in the entertainment section, since memes are super popular. An incentivized meme platform would be nice, where you get paid in Dogecoins for awesome memes.
Disclaimer: This is not to be taken as financial or investment advice of any sort. Always do your own research before investing and never invest more than you can afford to.