One of the quests you will encounter in Razor Hill in World of Warcraft (WoW) Classic is 'Vanquish the Betrayers'.
Your task is to kill Kul Tiras Sailors, Marines and Lieutenant Benedict.
Here's a walkthrough and guide of Vanquish the Betrayers in Classic WoW.
To unlock the quest, talk to Gar'Thok who is at Razor Hill.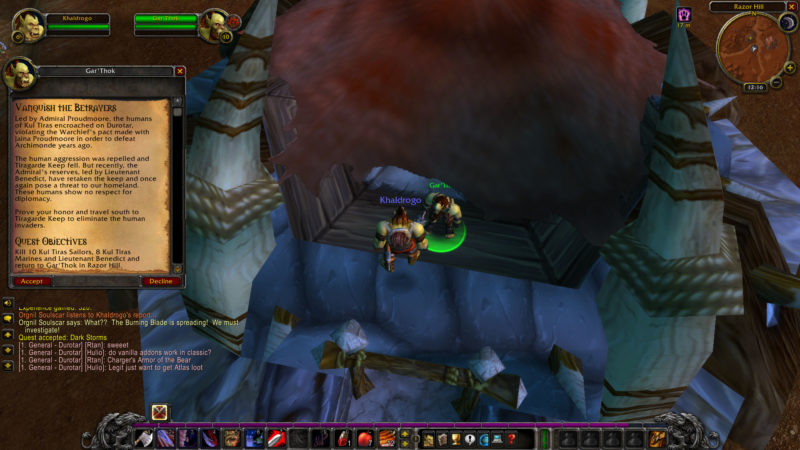 Kill 10 Kul Tiras Sailors and 8 Kul Tiras Marines
You can find the sailors and marines at the Tiragarde Keep just outside of Razor Hill.
Head out of Razor Hill and go towards the coast.
The exact location is shown below, marked by the character's location.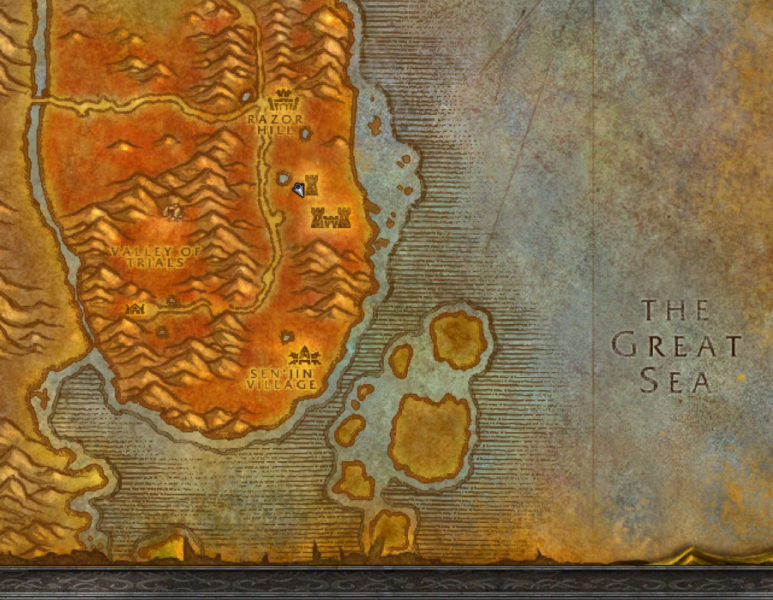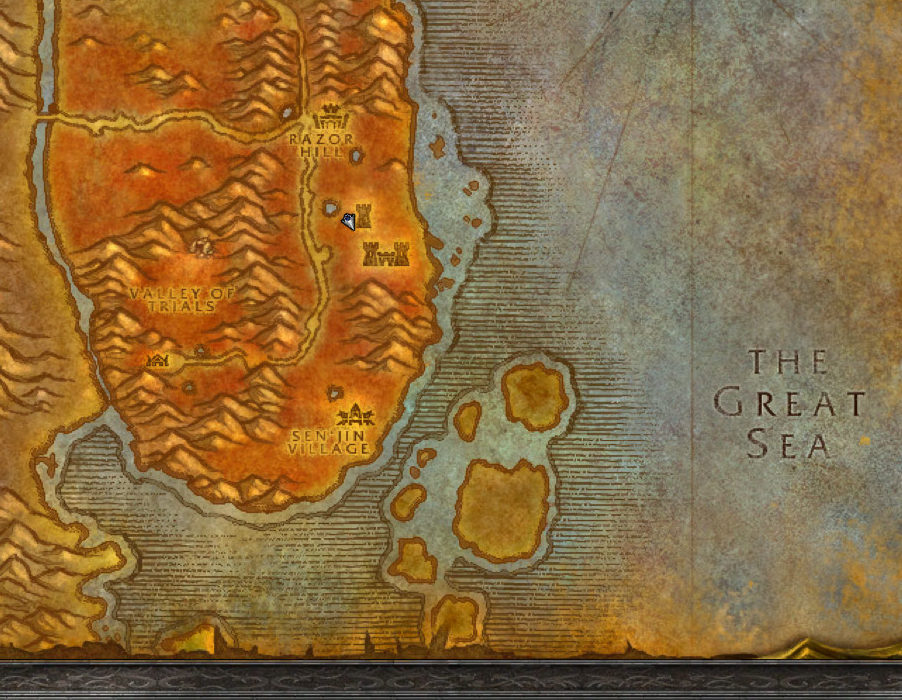 You probably won't miss the castle as it's huge. The sailors and marines can be found at the ground level.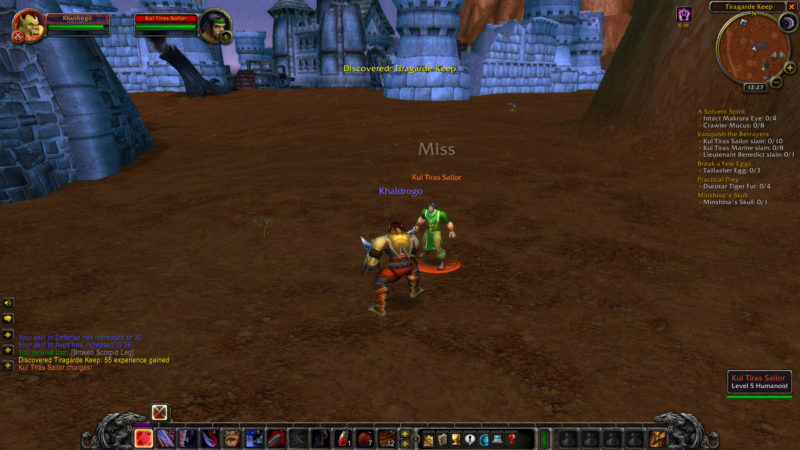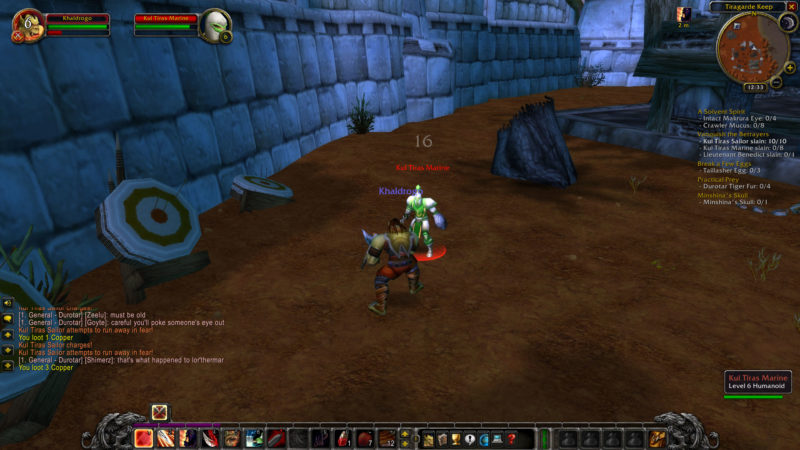 Where to find Lieutenant Benedict
As for Lieutenant Benedict, you can find him inside the keep itself. Climb up a couple flights of stairs.
Look for this room with some sort of a stage. You will find him here.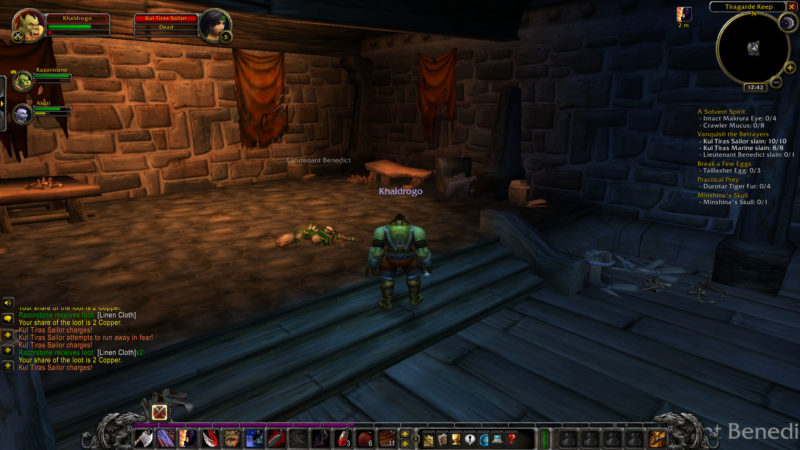 After killing him and getting his key, go up the other way until you reach the highest part of the castle.
There's a chest at the end of the walkway. Open it with the Benedict's key.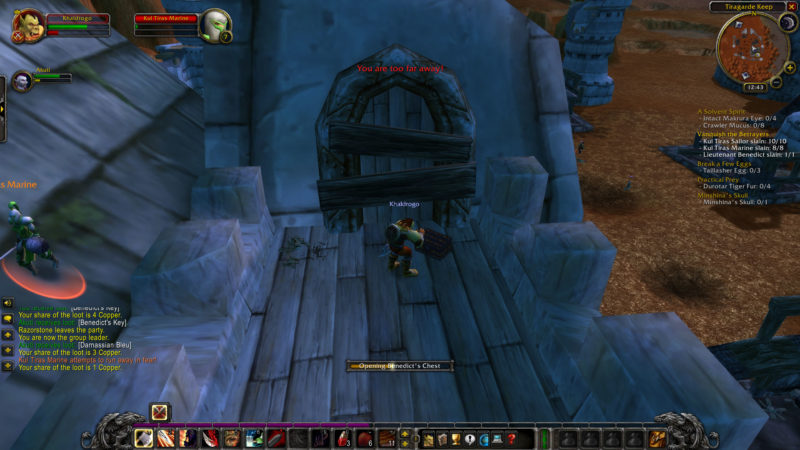 Report back to Gar'Thok once you've completed the quest and you will get 1 silver 75 copper.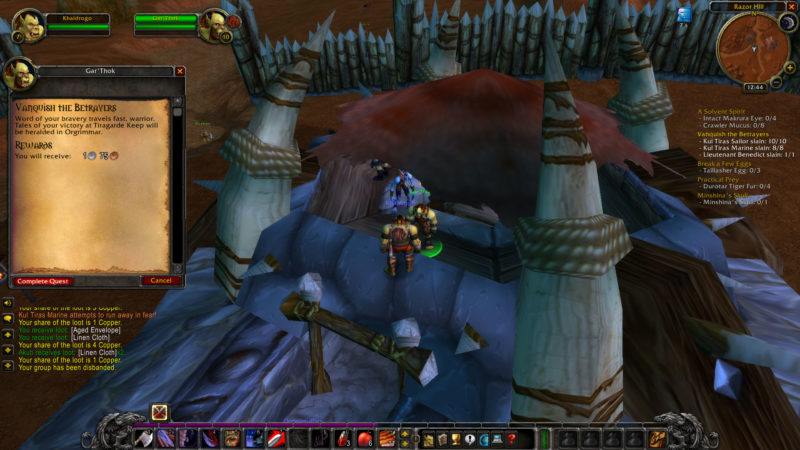 ---
Related articles:
A Solvent Spirit: WoW Classic Guide And Walkthrough
Minshina's Skull: WoW Classic Guide And Walkthrough
Thwarting Kolkar Aggression (Attack Plans): WoW Classic Guide
How To Get The Burning Blade Medallion: WoW Classic Guide
How To Find Thazz'ril's Pick: WoW Classic Wiki & Guide
Easiest Classes To Level In WoW Classic