Unplanned Parenthood is one of the quests in the episode Old Flames Burn Brighter in AC Odyssey.
Your task is to help Anais teach Arion how to do farming (or fighting).
Here's a walkthrough of Unplanned Parenthood in Assassin's Creed Odyssey.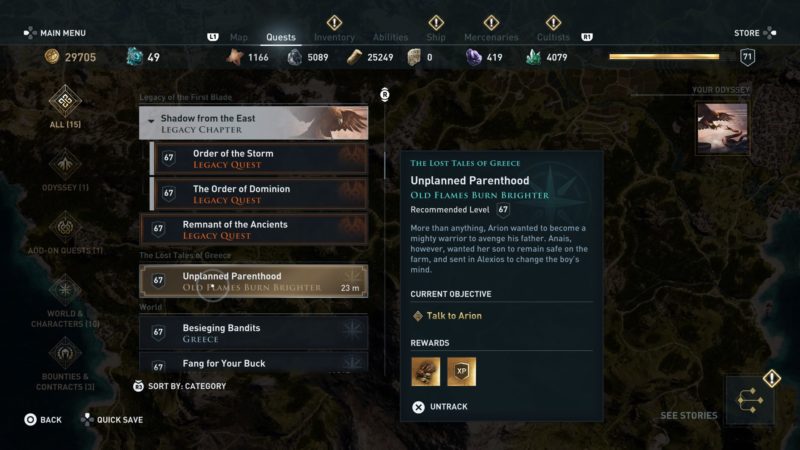 This quest is recommended for level 67 and above, but it changes according to your own level.
To begin the quest, talk to Anais who is at her home. The location is shown in the map below.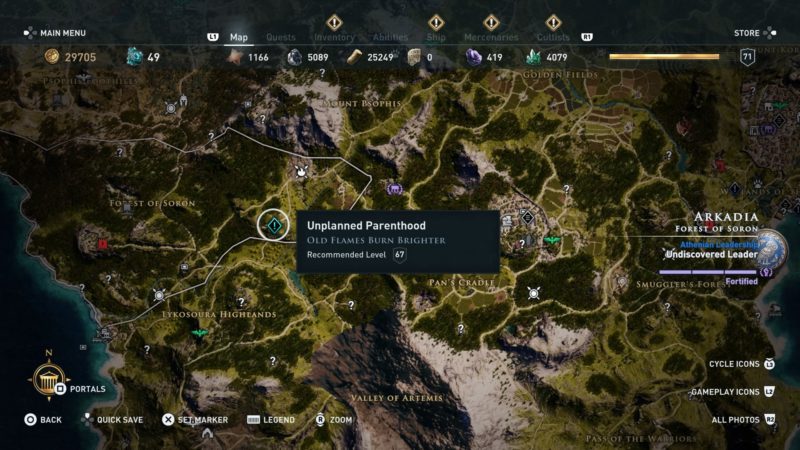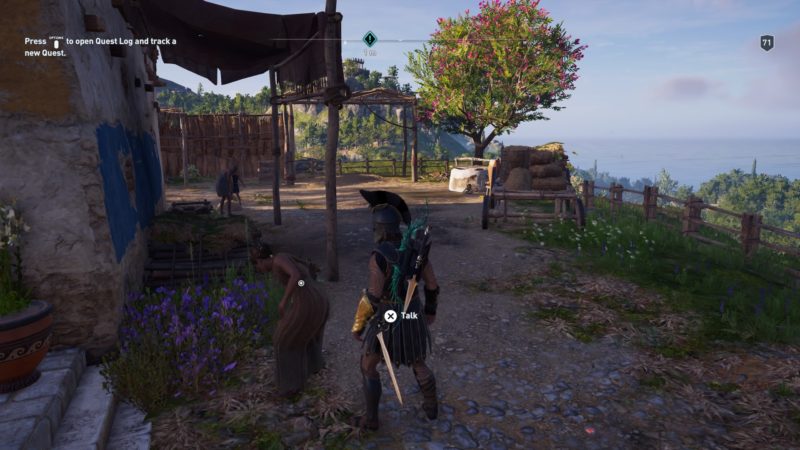 Anais will ask for your help to teach Arion how to farm.
Talk to Arion
Look for Arion at the back of the house and talk to him.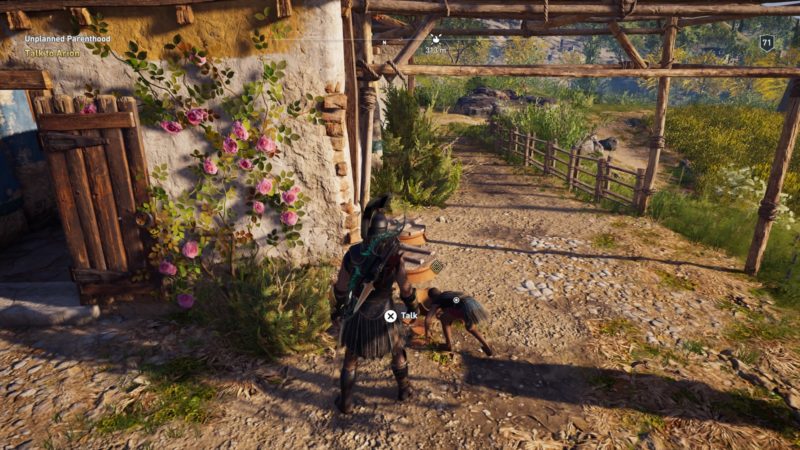 This is where the outcome may be affected. I chose to train Arion to fight, against the mother's wishes.
At the end of this episode, she'll choose not to keep you around as you went against her wishes.
If you had chosen farming, the outcome may be different. I'm guessing Arion may be dead (due to the bandit attack later) or she asks you to stay and become a father figure.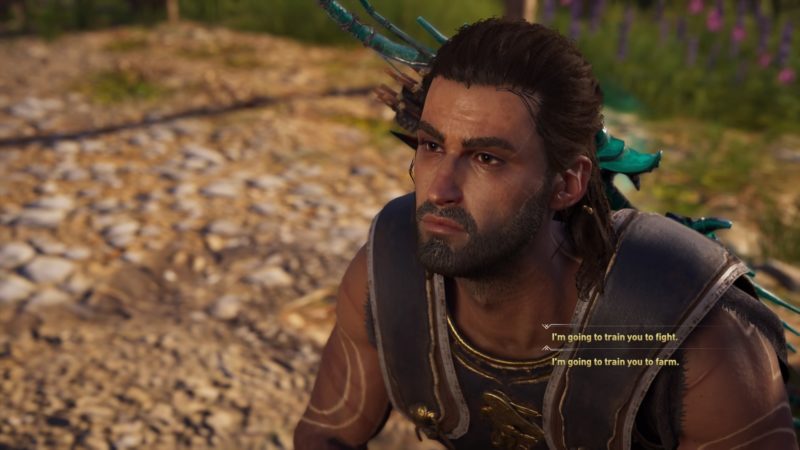 Shoot arrows at the dummies
If you had chosen to teach him to fight, you need to shoot arrows at the 3 dummies.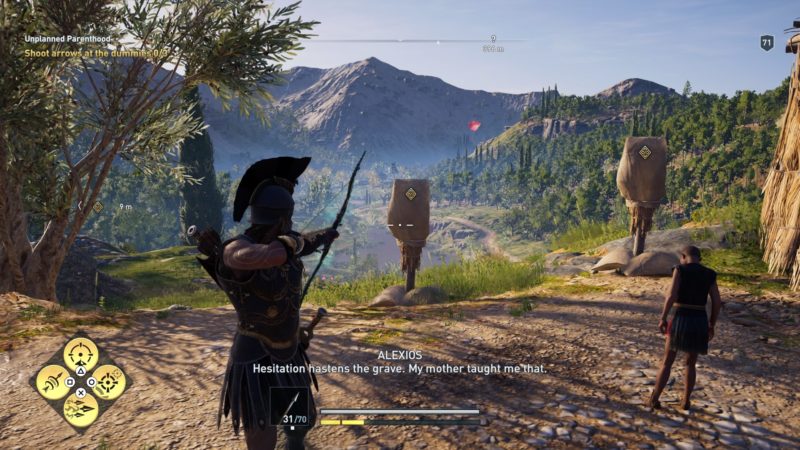 Find a wooden stick
Next, you need to teach him how to use a sword. Grab a wooden stick from the pile of wood at the side of the house.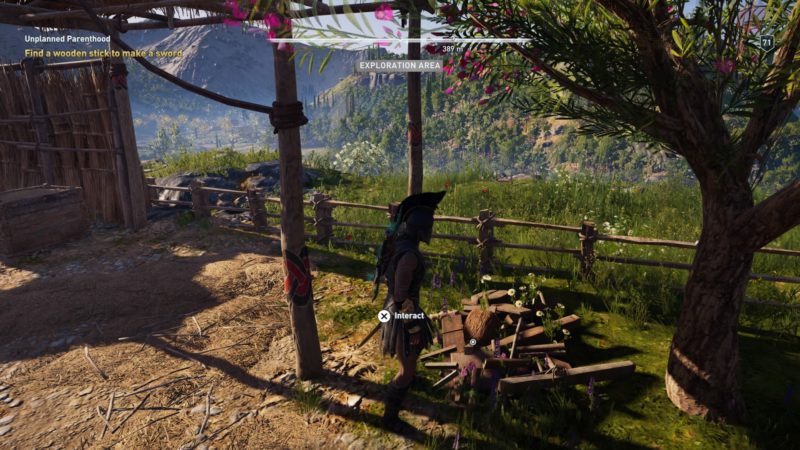 During the fight, you can choose to lie and swing the opposite way.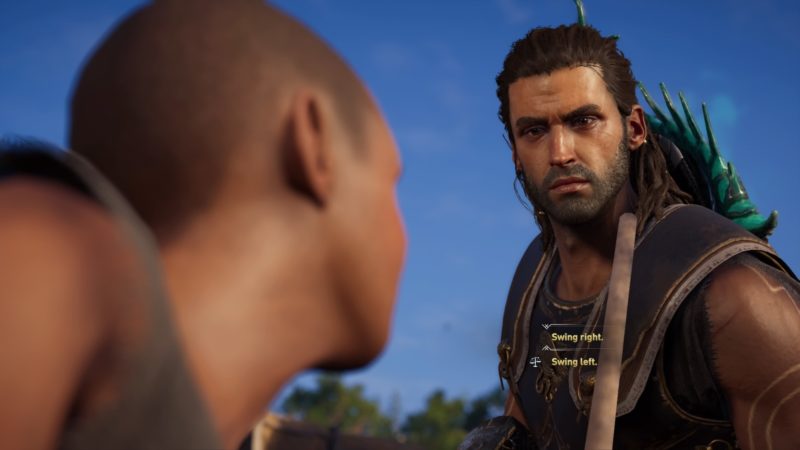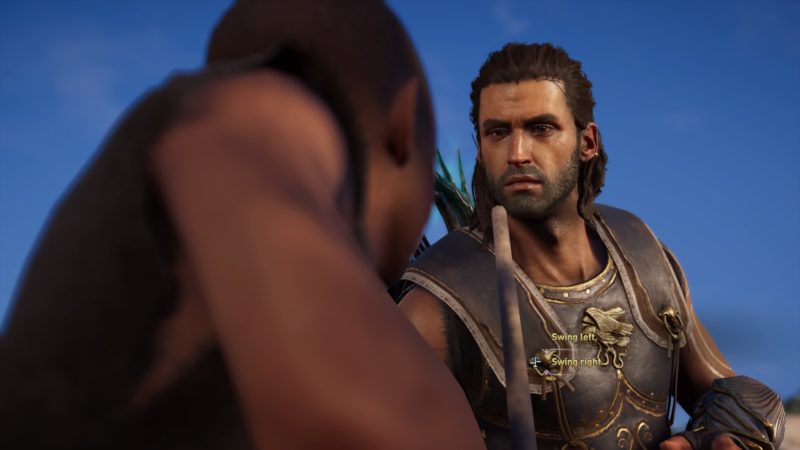 The quest completes after the training.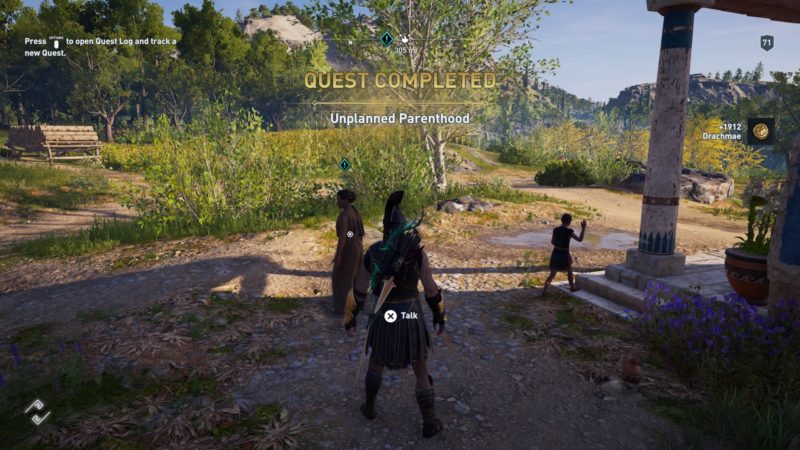 ---
Related articles:
Furrowfield Walkthrough And Guide: Dragon Quest Builders 2
A Night In Tegea: Assassin's Creed Odyssey Walkthrough
Runaway: Assassin's Creed Odyssey Walkthrough
Where We Left Off: Assassin's Creed Odyssey Walkthrough
Games Like Wolfenstein Youngblood: Five Alternatives To Try
Mobile Legends Adventure: Higher Power But Losing?