Lego Speed Champions is the latest DLC in the popular racing game Forza Horizon 4.
In this newest DLC, it introduced a bricks challenge where you have to do stuff to earn bricks.
Here's a brief guide or wiki on the Truly Extinct challenge in Forza Horizon 4.
Your main objective is to smash 30 dinosaur bones but you need an offroad buggy.
Truly Extinct challenge
This challenge is only classified as a medium difficulty challenge and you'll get 30 bricks upon completing it.
Before you go smashing some dinosaur bones, you need to get an offroad buggy first.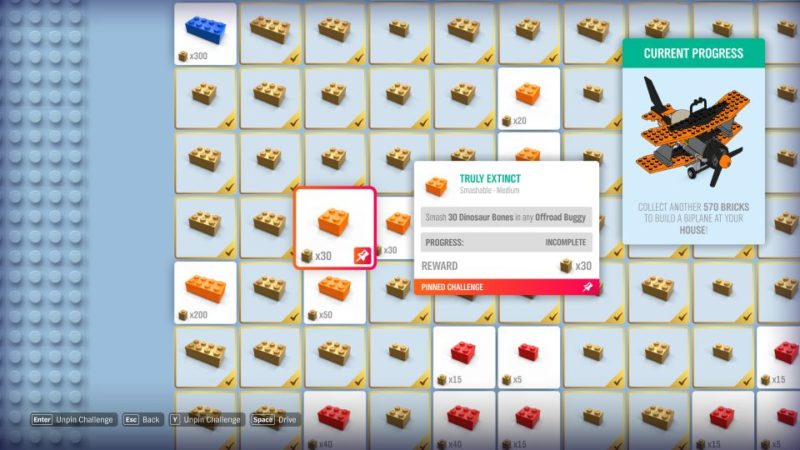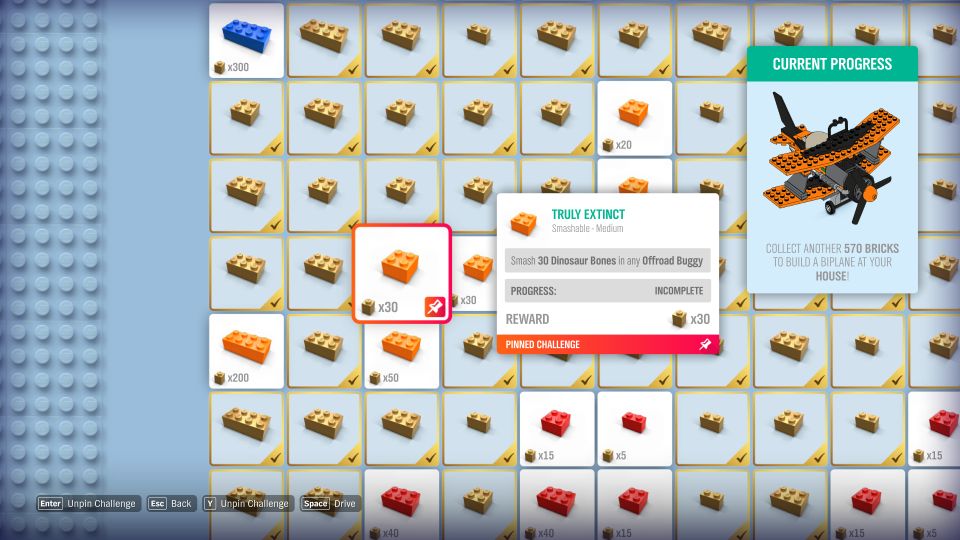 Where to find dinosaur bones
The dinosaur bones are clearly visible on the map. The exact location is shown in the map below, marked by the cursor.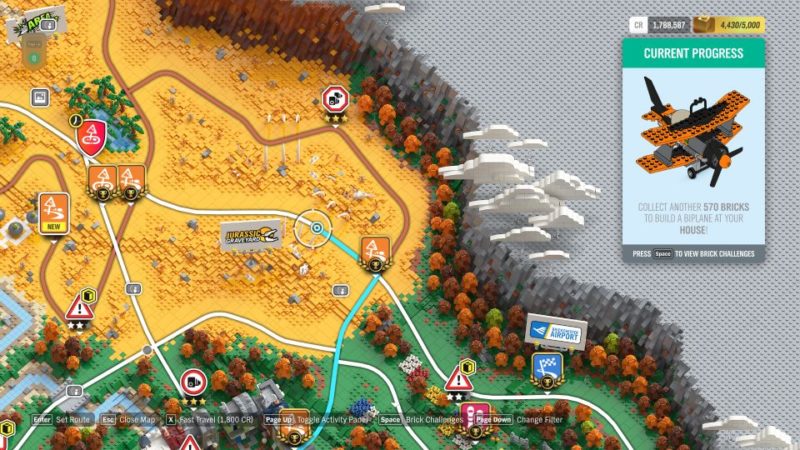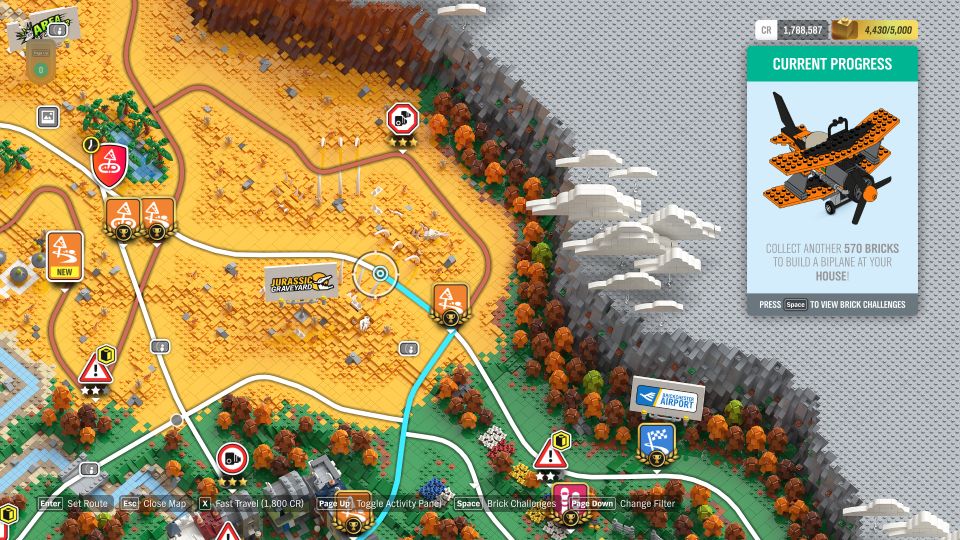 When you get there, you'll see plenty of these bones on the sandy / desert area.
Get an offroad buggy first. They probably look like this (image below). You can buy one in the autoshow or via the auction room.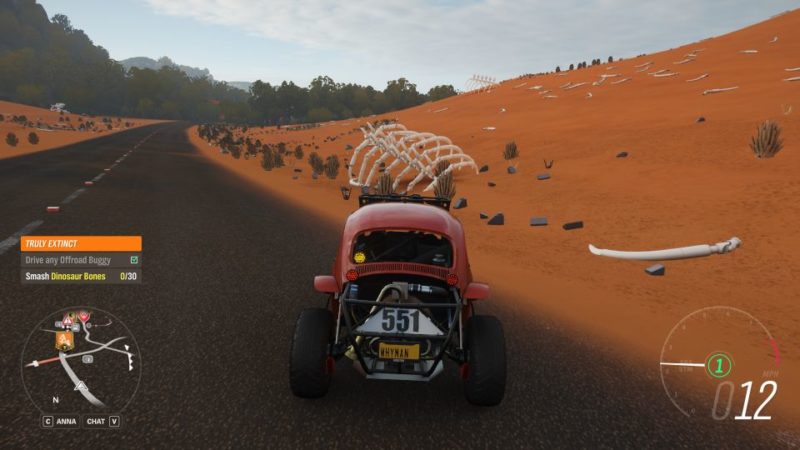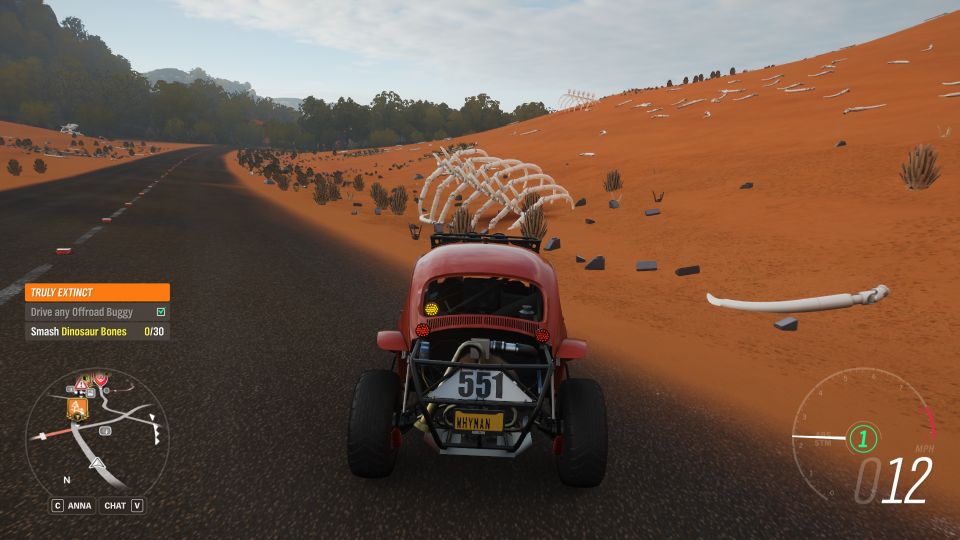 You can also ram into these bones individually (image below) and they actually count towards the total.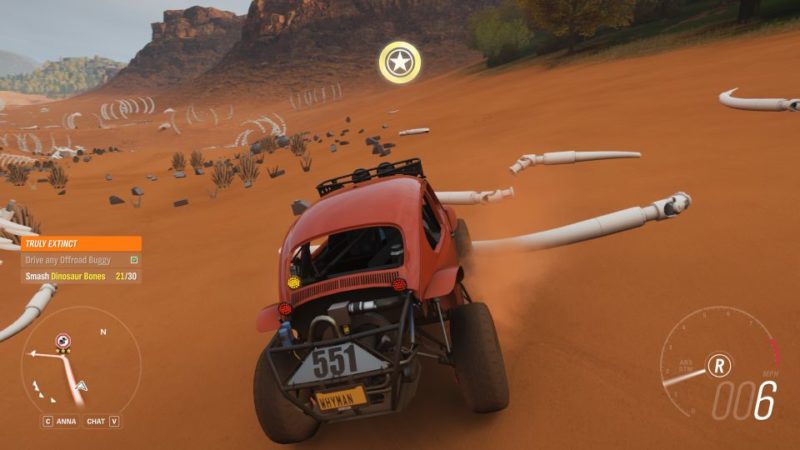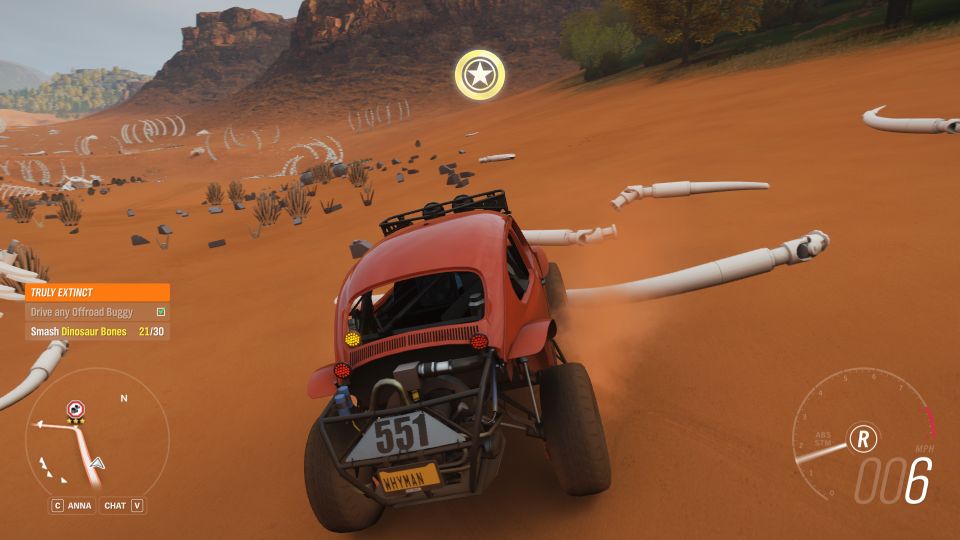 And that's it on this Truly Extinct challenge.
---
Related articles:
Hyperoverdrive Challenge: Forza Horizon 4 (Lego Speed Champions)
The 10 Best Games Like Portal If You Love Puzzles
Rubbish Driving Challenge: Forza Horizon 4 (Lego Speed Champions)
How To Find Sand Castles: Lego Speed Champions (Forza Horizon 4)
Barn Find Location: Lego Speed Champions (Forza Horizon 4)
Table Flipping: Forza Horizon 4 (Lego Speed Champions) Guide
How To Find Bicycles: Forza Horizon 4 (Lego Speed Champions)